Winter is the time for baking, so it's only fitting that Chronicle Books released Heritage Baking by Ellen King just in time for holiday festivities. What's better than breads and pastries made with whole grains? This book, showing you how to do it yourself.
Here at Gardenerd, we grow a small batch of heritage grains each year. So far we've grown Turkey Red, Kamut, White Sonora, quinoa, triticale, and this year, Red Fife. We usually harvest enough to make a couple loaves of bread or several tins of delicious sourdough crackers. Now Ellen King's book makes whole grain scones, muffins, flatbreads and cookies possible. Ermagerd!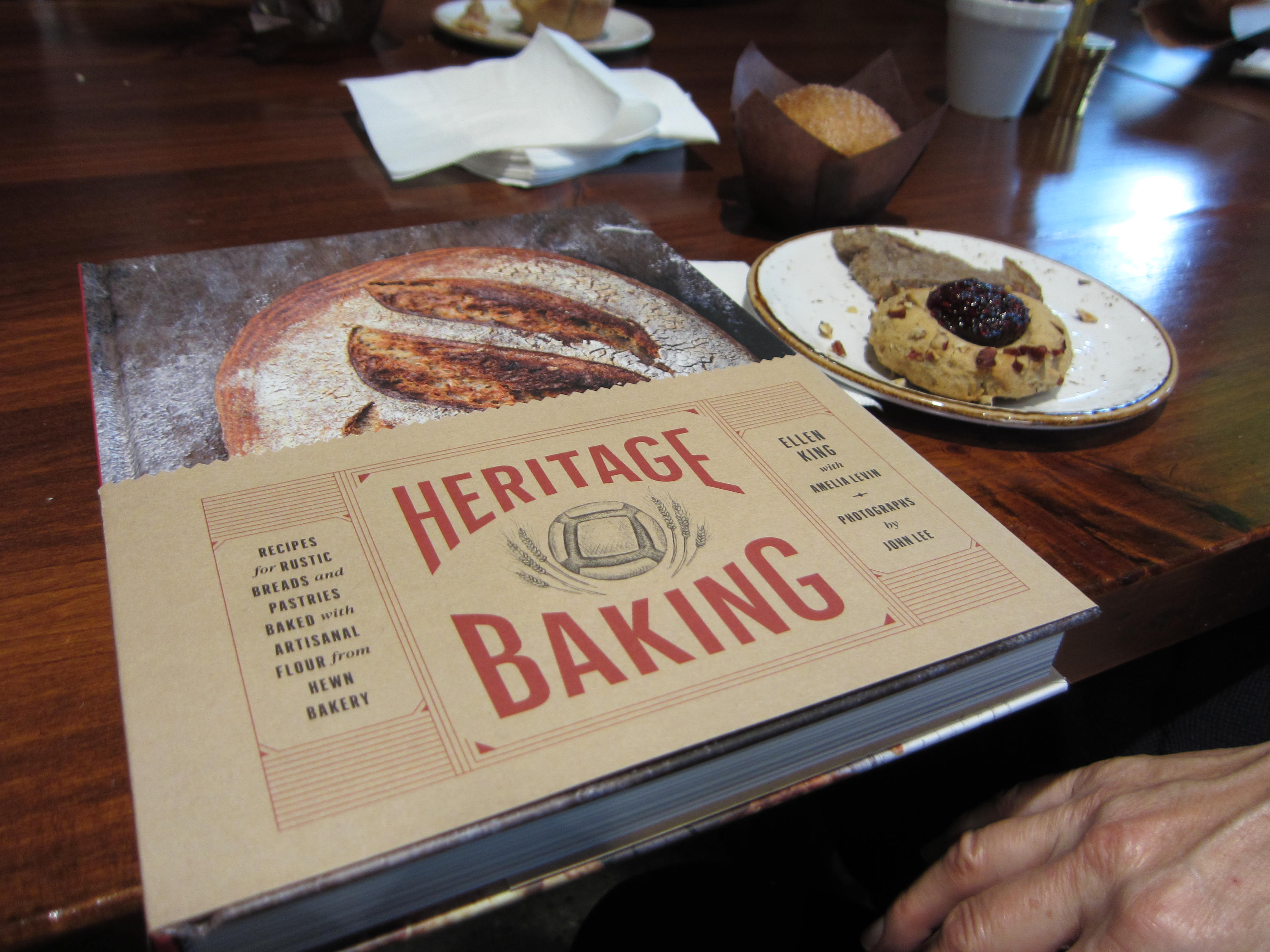 The Heritage Baking Story
The book shares King's story, her epiphany on 9/11 that prompted a shift from a tech-world job to baking. Her search for heritage, local grains led her down the rabbit hole, from baking a hundred loaves per week in her kitchen to opening Hewn Bread in Illinois. She created relationships with local farmers to grow heritage grains for her bakery.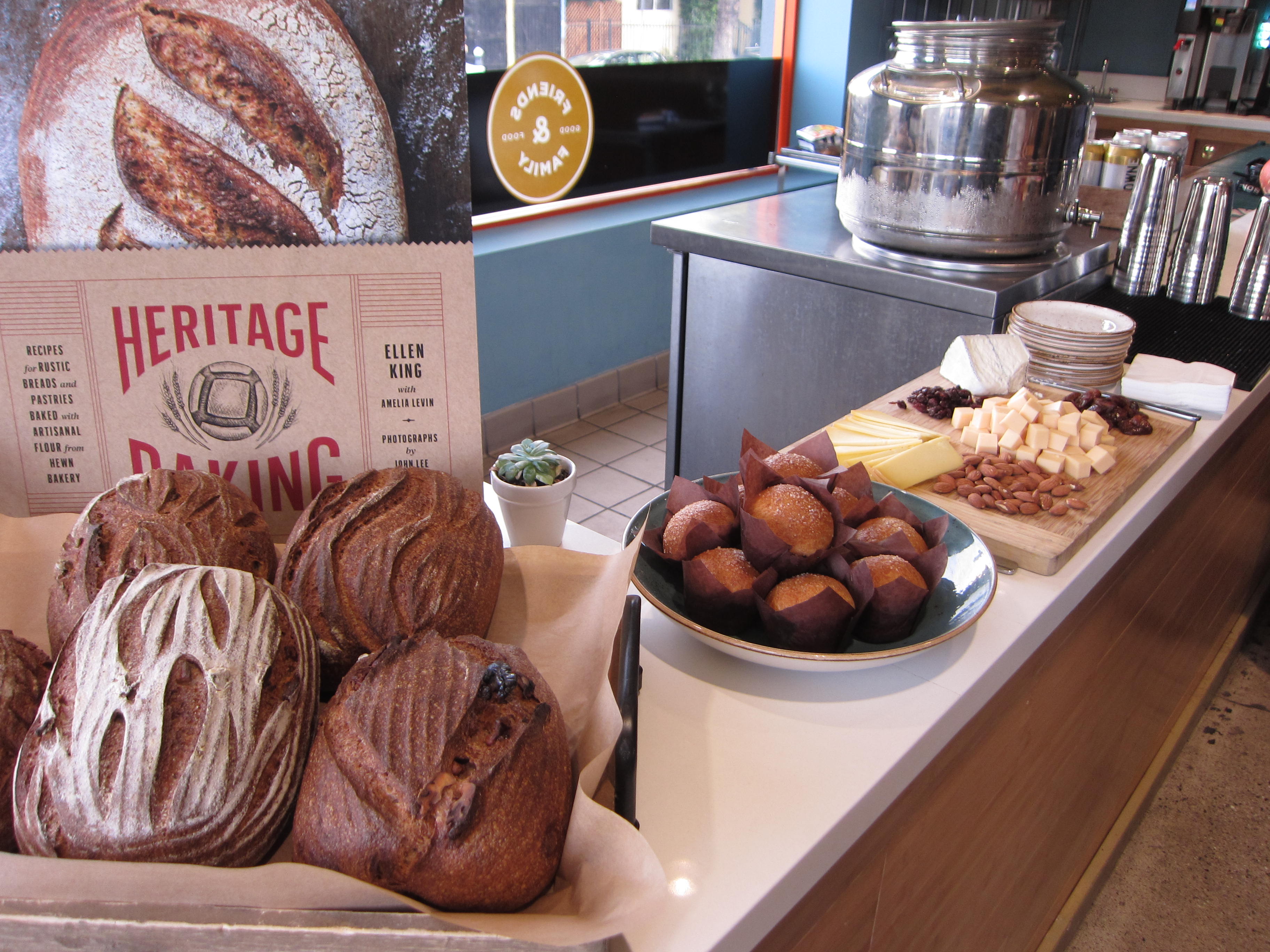 I can vouch for the taste of the recipes in the book. While I haven't made any of them yet, every slice and pastry at the book signing I attended was pulled from the pages of Heritage Baking. Delicious! The instructions are clear and straight-forward, with photos to demonstrate proper stretch-and-fold technique.
King emphasizes the importance of whole grains and the slow process for developing gluten into a more digestible product. Don't be intimidated by the time commitment involved with whole grain sourdough bread. King offers a helpful schedule to guide you along the way.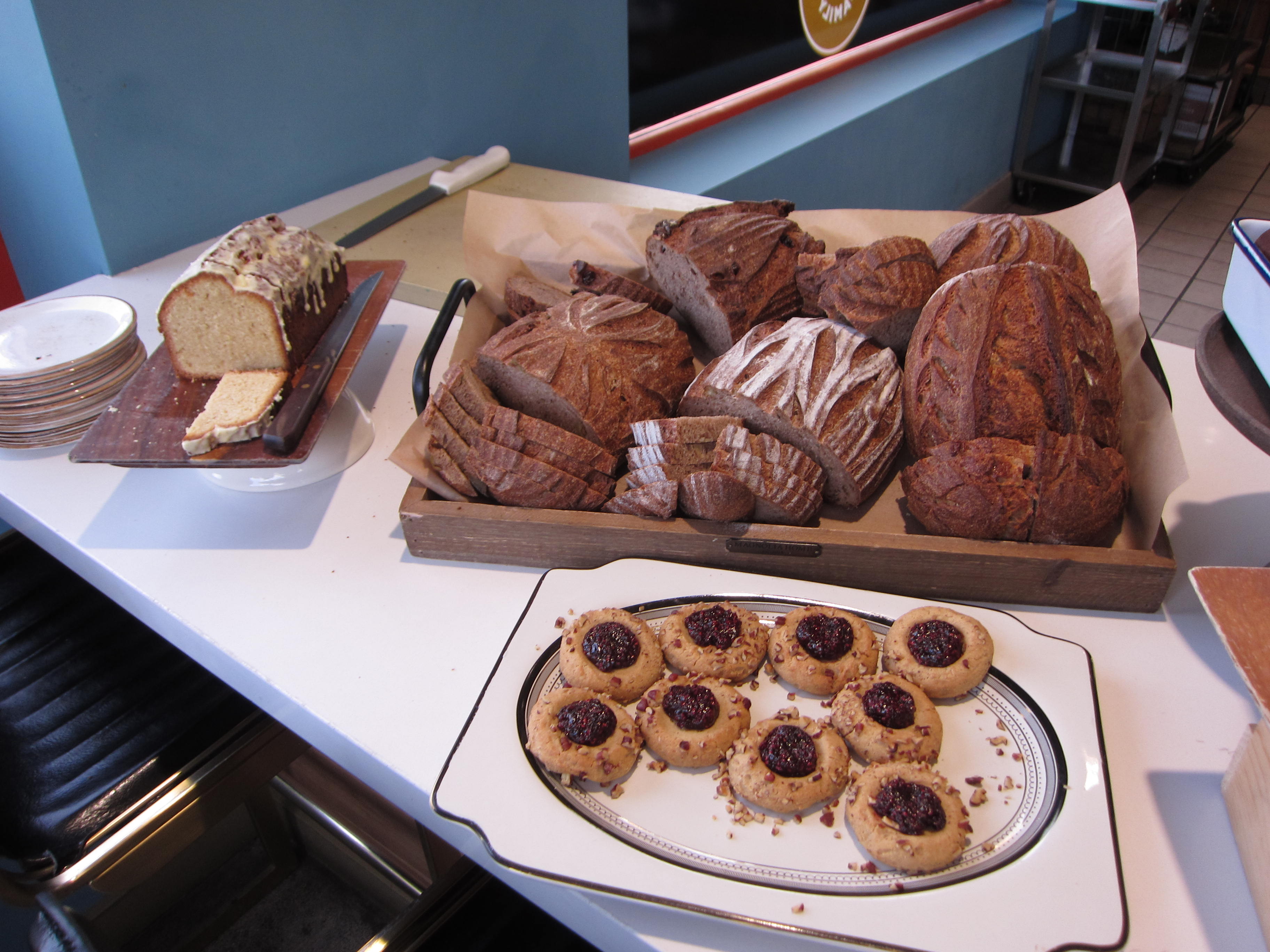 Whole grain chocolate chip cookies, biscotti, dark chocolate brownies, and Sourdough Tart Cherry Coffee Cake recipes round out the book. Need I say more?
Finding Local Grains
Locally-sourced heritage grains may not be available to you, but you can seek out heritage grains and flour more easily these days. Here are some of our suggested sources:
Grist and Toll – already expertly milled for you. Located in Pasadena, CA.
Roan Mills – Kenter Canyon Farms grows it, Roan Mills grinds it and bakes it. Read our blog post about a recent field trip there.
Community Grains – they make pastas for retail, but sell some whole grain flours and cornmeal as well.
Farmer Mai – Mai Nguyen grows heritage grains and collaborates with farmers. Her site has resources for where to buy those grains.
Local Grains – this resource helps you find local grains wherever you live. Check out the map. Also, you can always search the interwebs for "local grains [city or state where you live]" to find more sources.
Venture into baking with whole grains if you haven't already. You'll learn more about how grains are grown, processed, and delivered to you in the process. Get a copy of Heritage Baking to start your journey.