On a sleepy Saturday morning in early October, I drove to Fillmore, CA to meet up with a gaggle of sourdough bread bakers. Our gathering place: Roan Mills Bakery. Why? To get a behind-the-scenes glimpse of making bread from start to finish–from heritage grain to Caprese sandwich.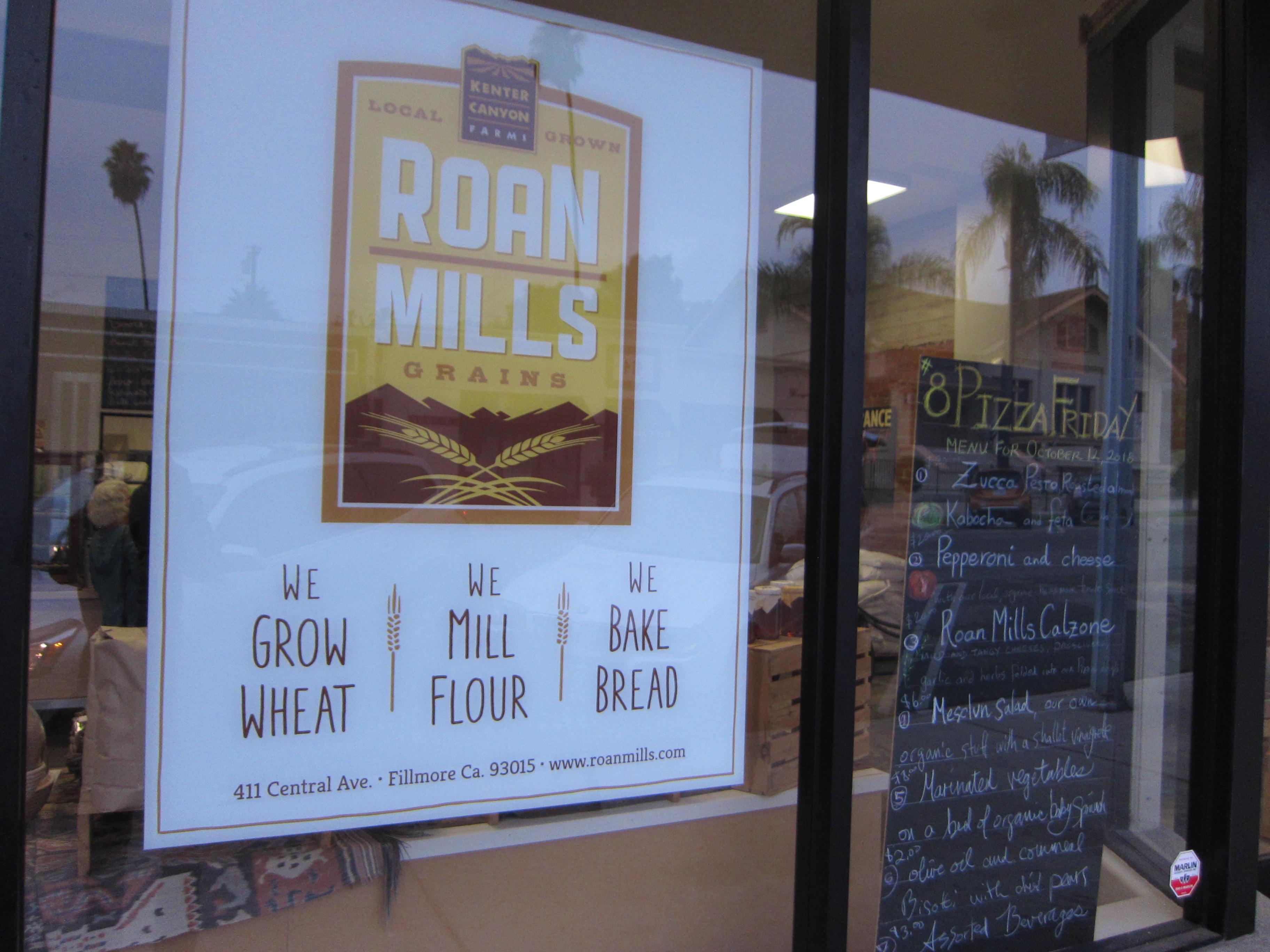 The Bakery
Roan Mills is run by Andrea Crawford of Kenter Canyon Farms (and LABB member). She and her team control ever stage, from growing identity-preserved wheat including Sonora, Red Fife, and Glenn, to milling those grains in-house, and creating delicious whole-grain breads and sandwiches.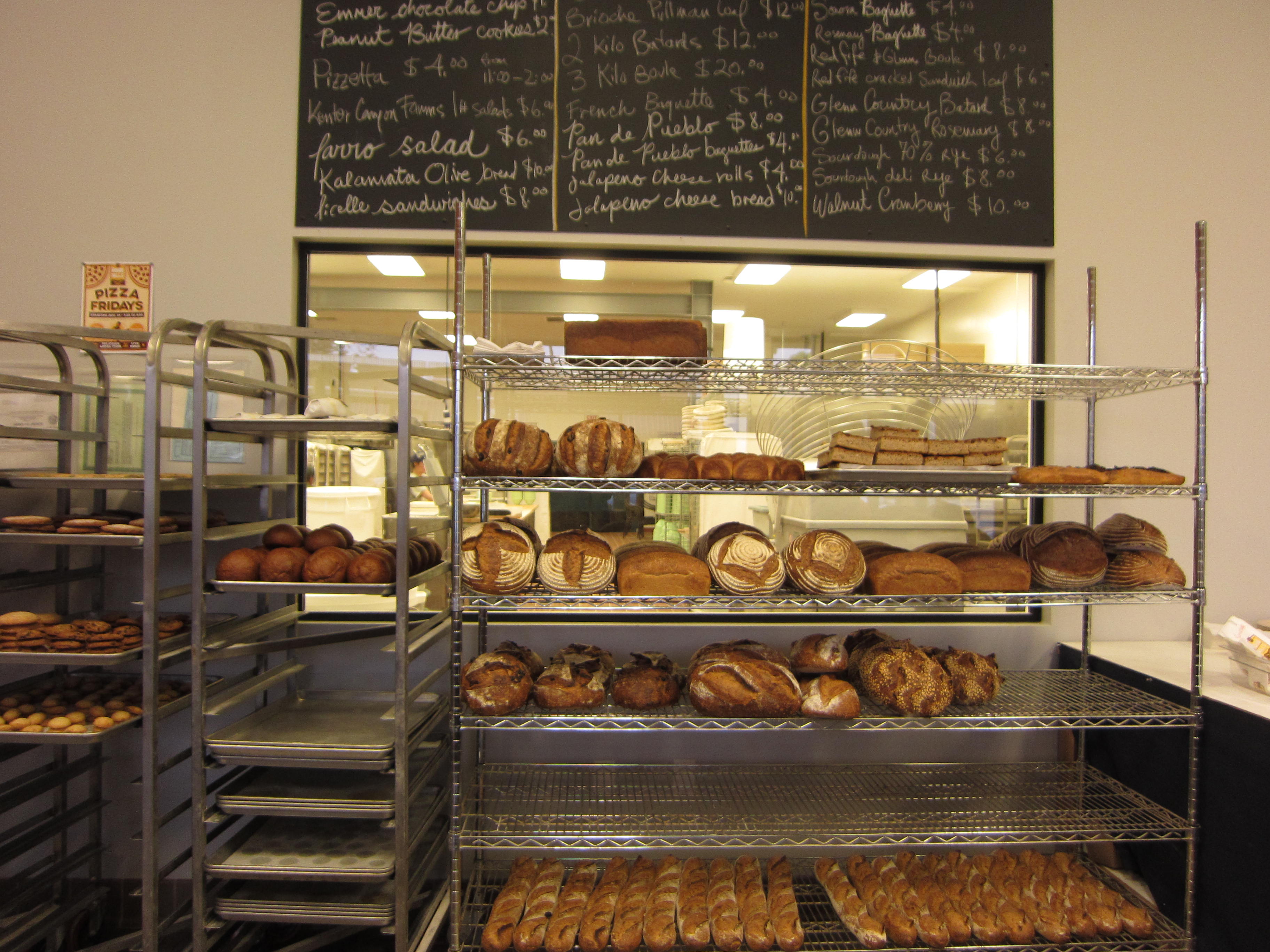 The Mill
Once we'd grabbed a scone or two to nibble on, Andrea took us on a tour of the Mill. Through the glass we could see the mill, but we longed to see it in action. 55 gallon bins stood on wheels, waiting to accept freshly milled flour for the morning batch of loaves.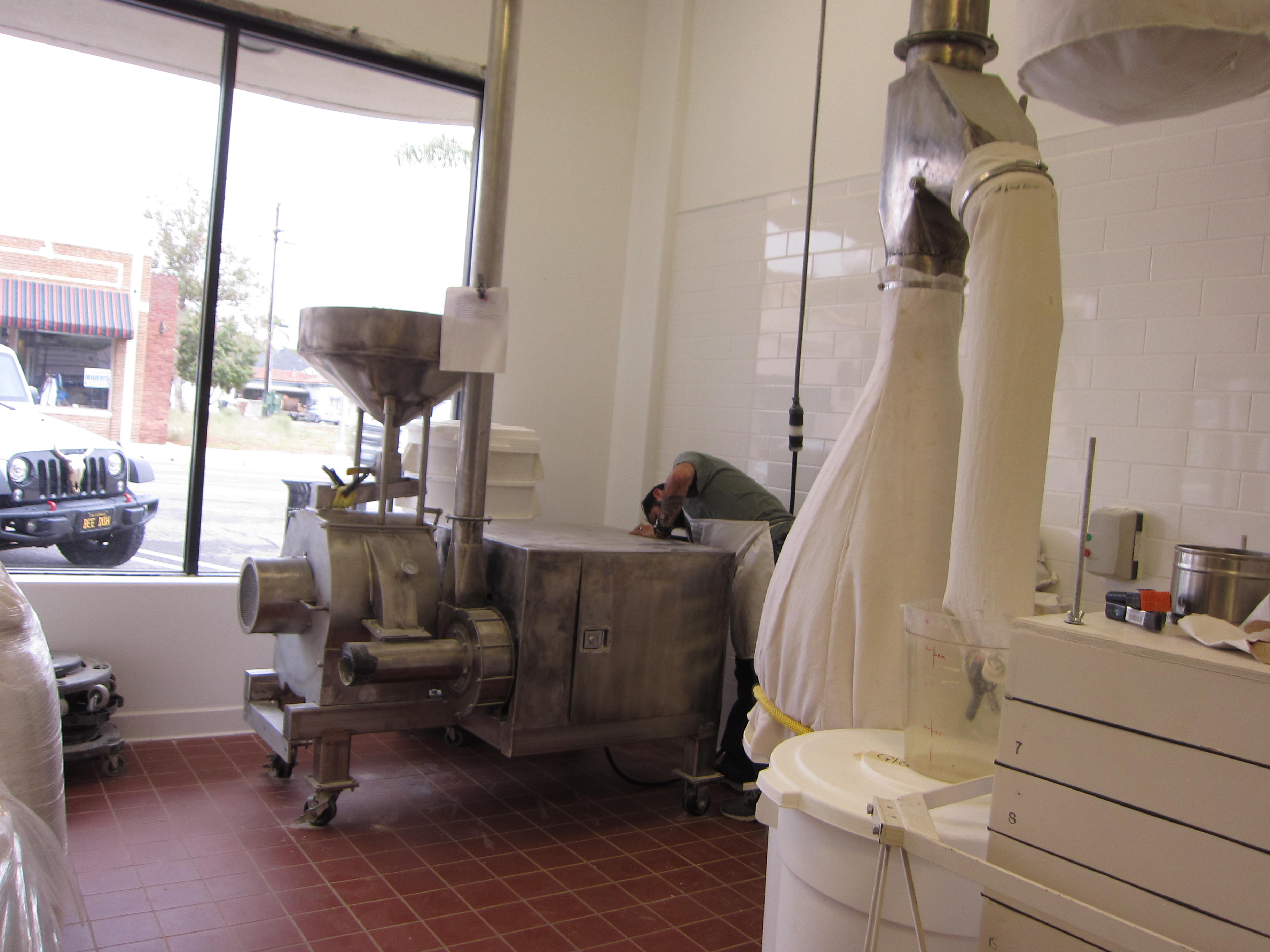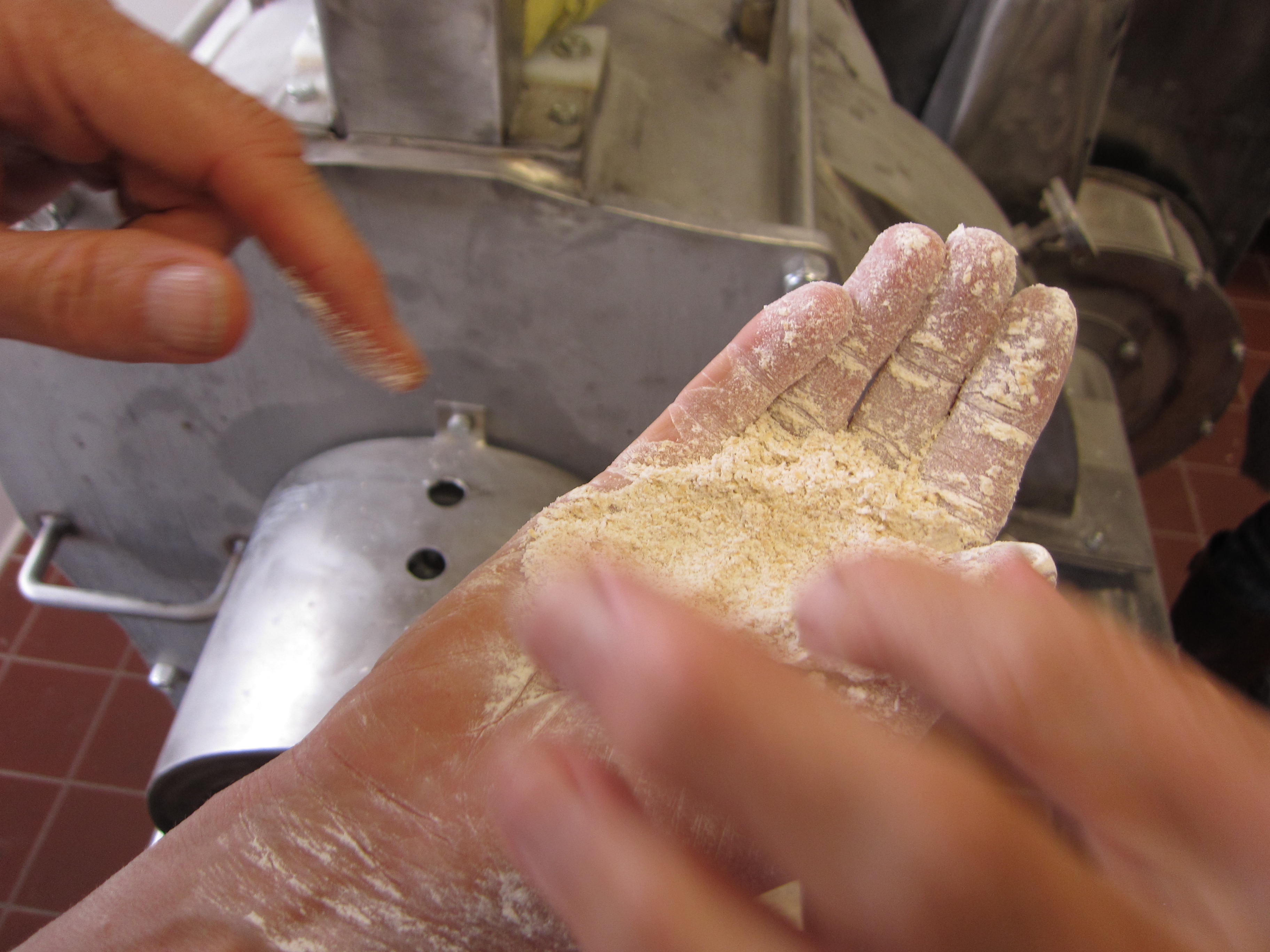 A 50-pound bag of Sonora white wheat turned into a fine powder for scones in minutes. We yelled above the din asking questions. Next, we moved to the shaping room.
The Process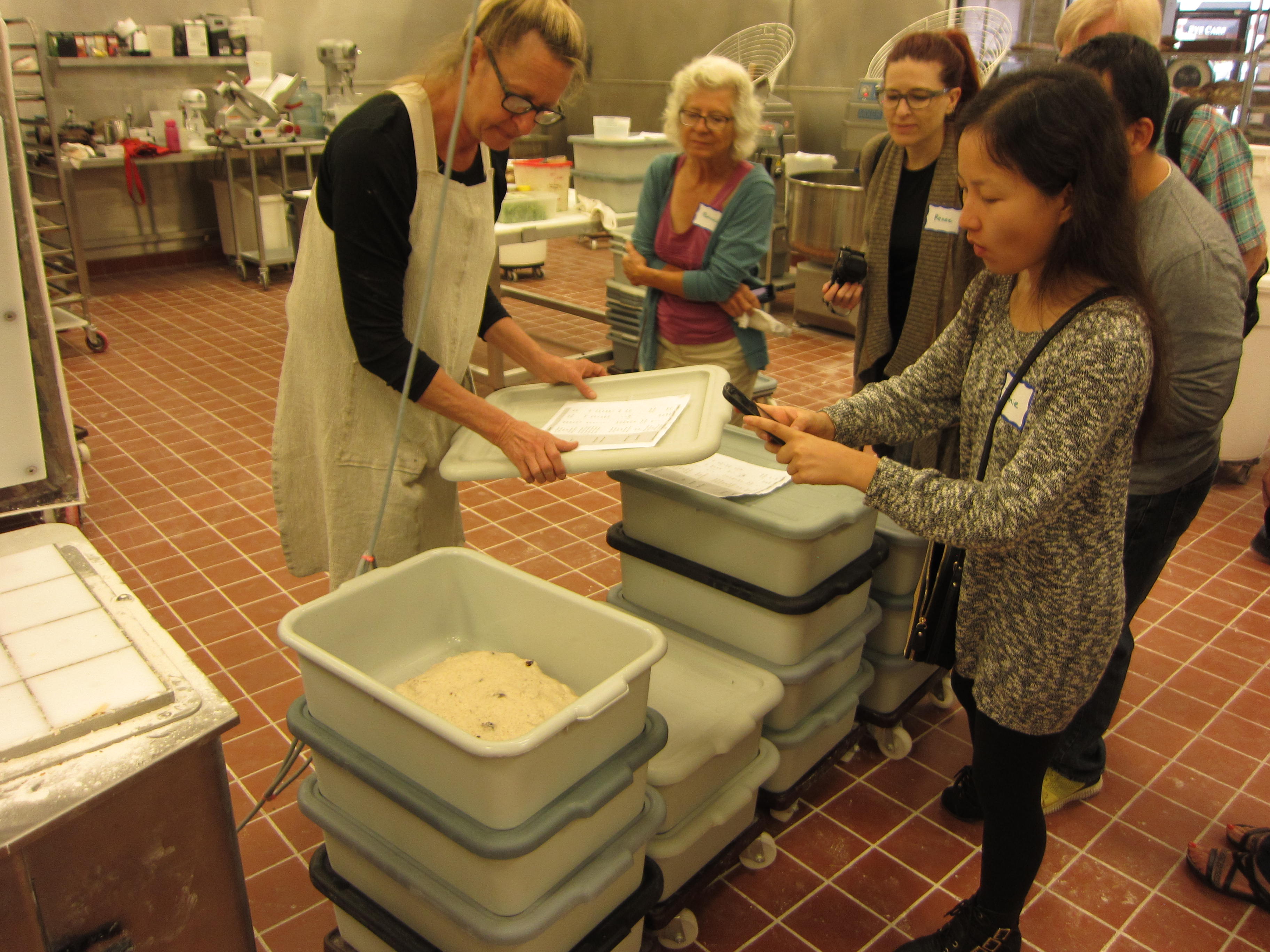 Then we entered the proofing rooms–walk-in refrigerators that hold racks of dough, each tucked neatly into a banneton basket.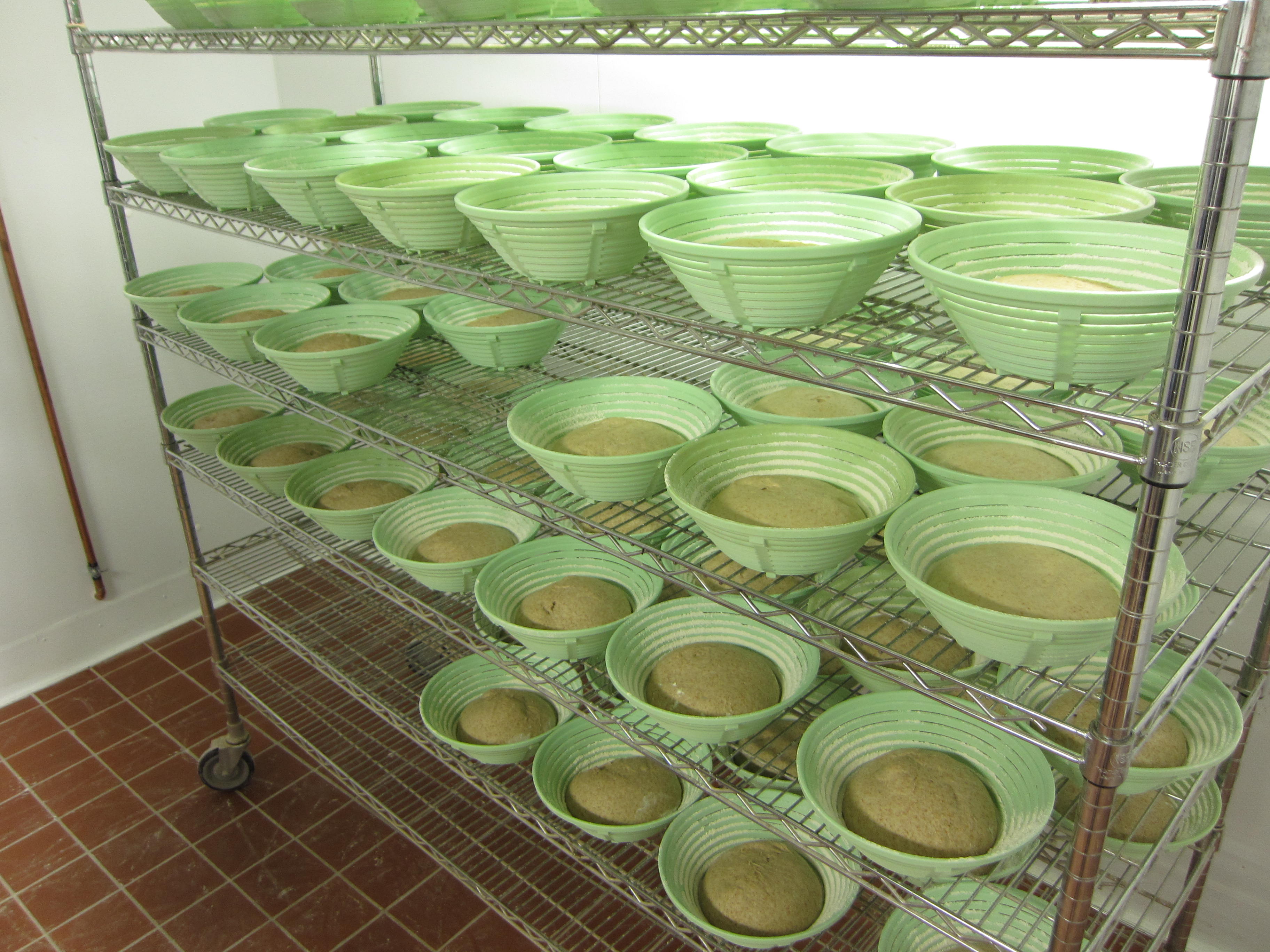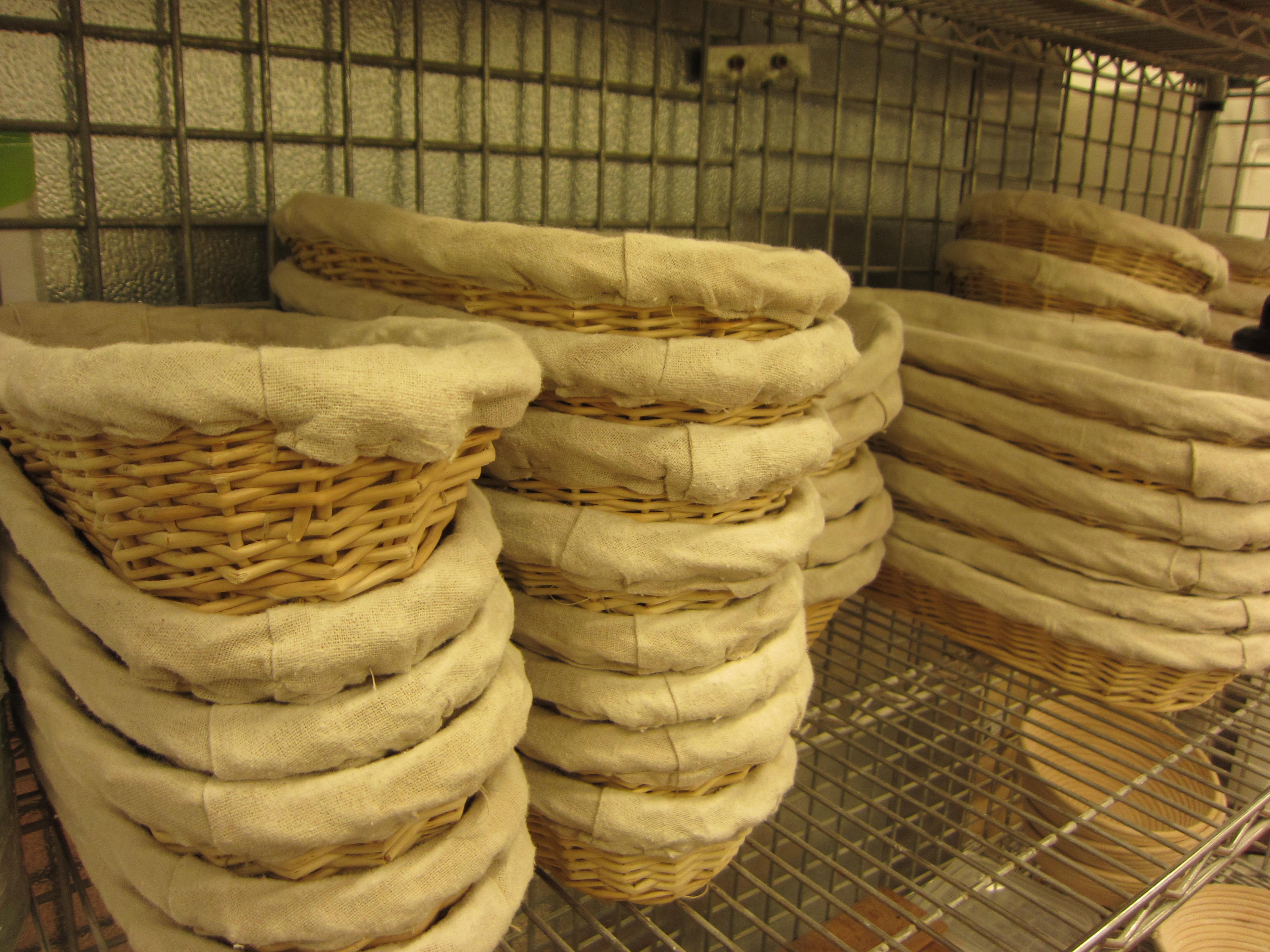 "Extraction" refers to the "amount of flour that is extracted from a given amount of wheat", according to Grist and Toll, another popular mill in Los Angeles. So, 100% extraction flour is 100% whole grain. No germ or bran has been sifted out.
All purpose white flour, on the other hand, is 70% extraction. The means all the germ and bran have been removed. Roan Mills bakes scones with 100% extraction Sonora wheat. You would never know it because it is milled so fine it has the texture of all purpose flour.
Baking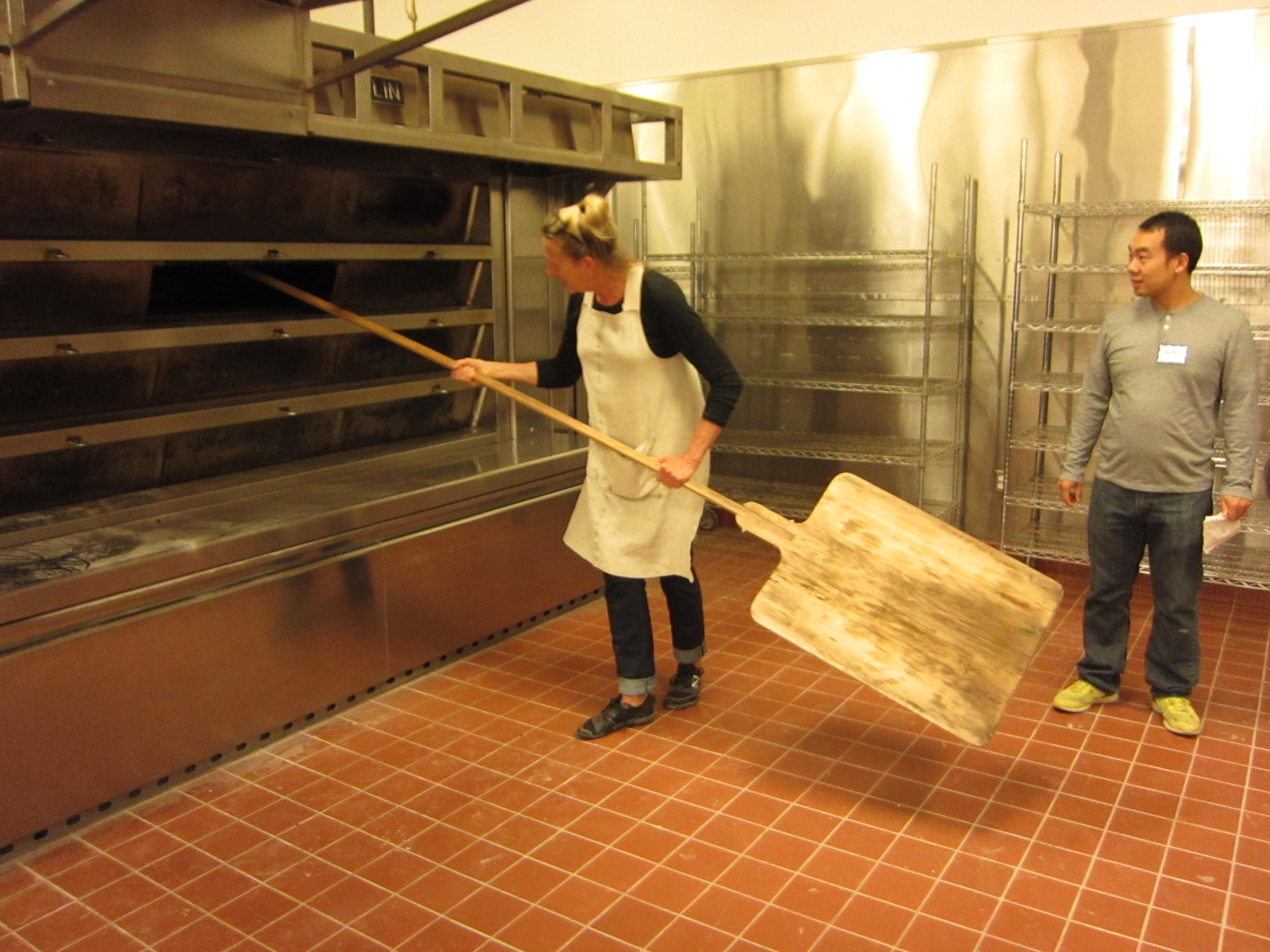 We stood, dwarfed by the massive oven, marveling at its capacity. A conveyor belt (overhead just out of frame) moves racks of loaves into the oven at one time. They use an equally massive paddle to remove and adjust the loaves.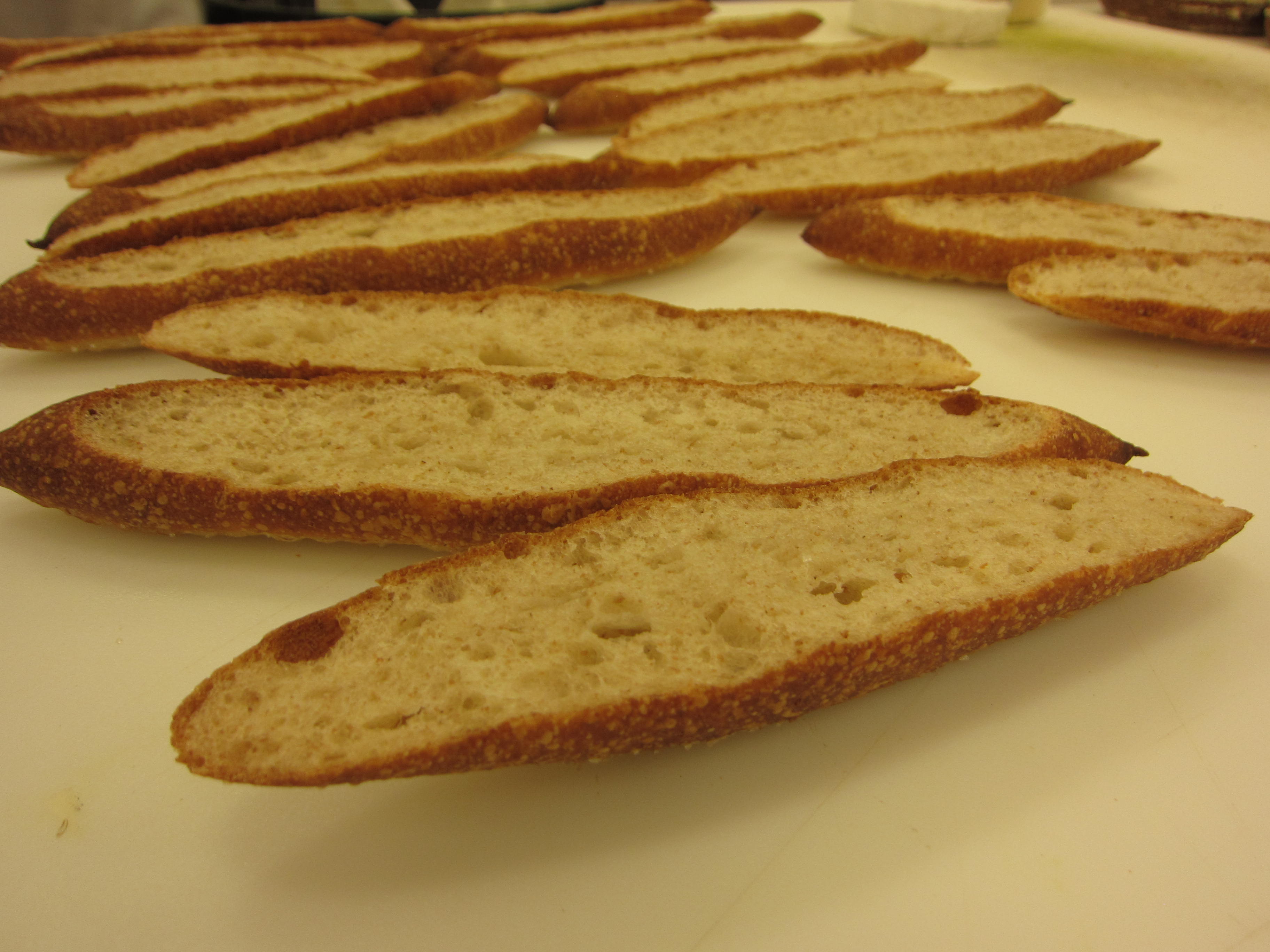 Yours truly waited patiently for the Caprese sandwiches to be ready (there's nothing wrong with eating a sandwich at 9 a.m., right?). To kill time, we played with two Japanese hand mills in the bakery.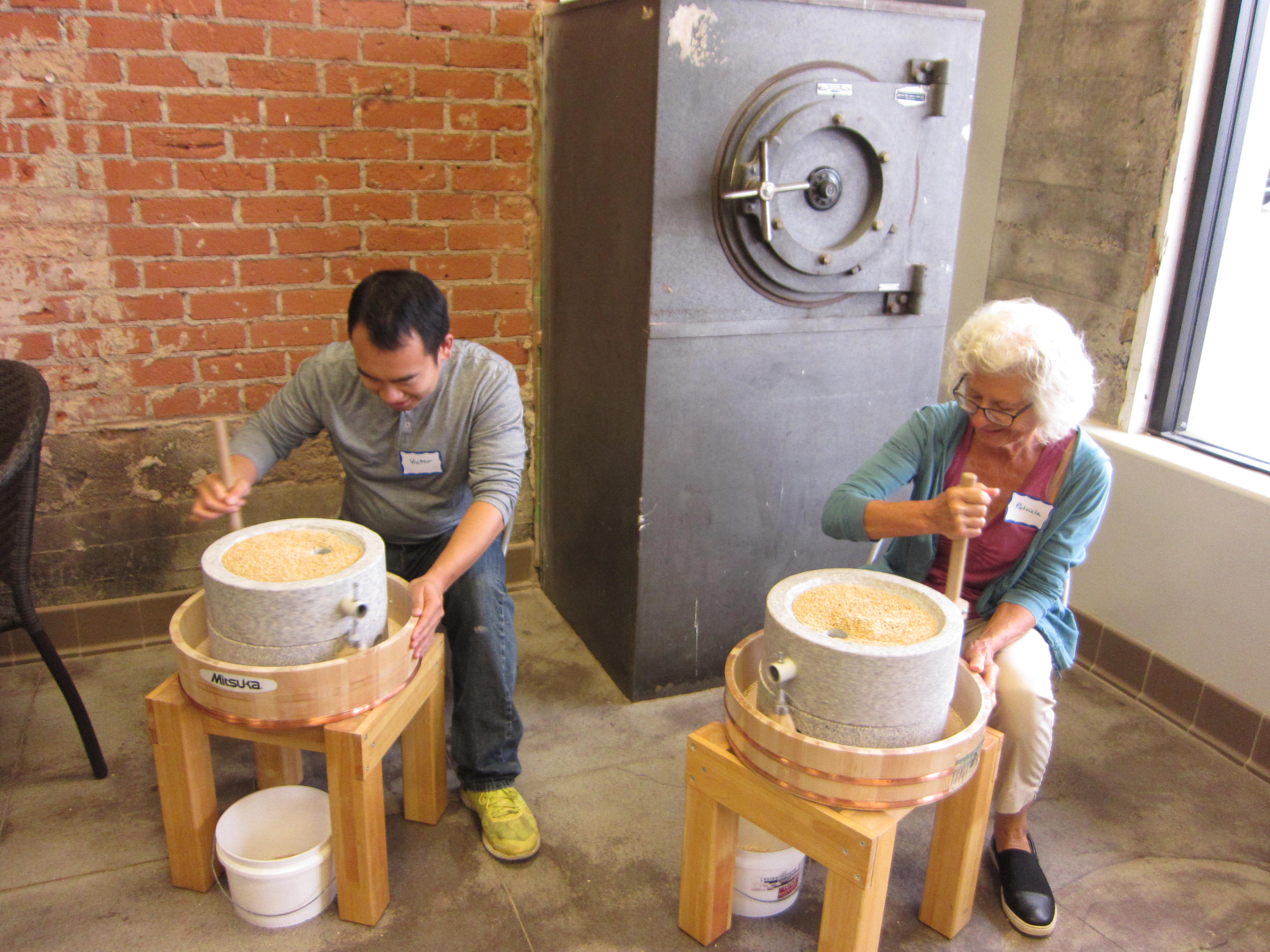 We took turns milling the grain, with a few false starts. The first pass merely cracked the grain, barely resembling flour. We asked Andrea what was wrong with the mill. She said, "Nothing. You have to pass it through 9-10 times." We all appreciated our electric flour mills at that point.
If you live near Fillmore or want to make a field trip, you can pre-order your bread, pasta and grains ahead of time for pickup. For more details about Roan Mills / Kenter Canyon Farms and their process read the FAQs.
Special thanks to Andrea Crawford for granting Los Angeles Bread Bakers a look behind the curtain.