Contact Us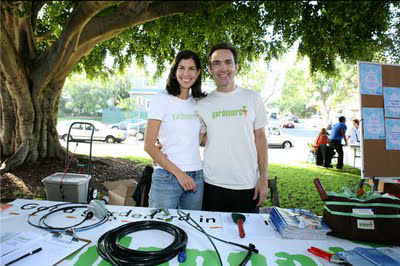 Mission Statement
Gardenerd is designed for people who have a healthy sense of humor about their obsession with organic gardening, and who have a thirst for knowledge. Whether you're a novice or a garden nerd veteran, there is a place for you here at Gardenerd.
---
What We Offer
Gardenerd is the ultimate resource for garden nerds. We provide organic gardening information whenever you need it, helping you turn land, public space, and containers into a more satisfying and productive garden that is capable of producing better-tasting and healthier food.
To help you create and nurture a more successful organic garden, Gardenerd.com offers links & resources in the Gardenerd blog and our newsletter archives. The Gardenerd Store features exclusive items tailored to gardeners, like the eco-friendly hemp Ultimate Garden Bag, a Gardenerd Grocery Tote, and even seasonal collections of organic seeds.
Gardenerd also offers a wide array of services such as custom food garden design, gardening classes for all levels, plus consulting and maintenance for your organic vegetable garden. We help people grow food at schools, apartments, restaurants, commercial sites, community gardens, and homes. In fact, a key component of our mission is action and education, to inspire our community to get growin' today!
---
About Christy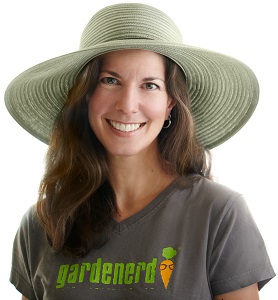 Christy Wilhelmi is the driving force behind Gardenerd. Her obsession with gardening began in 1996 on the balcony of her Los Angeles, California apartment.
She eventually became a member of Ocean View Farms Organic Community Garden in Mar Vista, California and served on the Board of Directors from1998-2020. She specializes in small-space, organic vegetable garden design, consulting, and classes. Between 70-80 percent of her family's produce comes from her garden of less than 300 square feet.
She is author of Gardening for Geeks (Fox Chapel Publishing), 400+ Tips for Organic Gardening Success (Amazon Digital), Grow Your Own Mini Fruit Garden (Cool Springs Press, April 2021), and her debut novel Garden Variety (William Morrow/Harper Collins, April 2022).
Christy has dedicated herself to the study of organic gardening and its benefits, and delights in sharing this information with anyone who will listen. She is your one-stop-shop for gardening resources and information.