It's coming upon that time of year when all the 2010 seed catalogs begin to show up in the mail.  It is my opinion that seed catalogs are best reviewed in the comfort of one's own bed, with plenty of pillows around to prop them all open to one's favorite pages.
It can be overwhelming.  So many different seeds to choose from, so many questions about what might grow well in your hardiness zone.  Well, over the years, we've experimented with many different heirloom and open pollinated varieties to take the guesswork out of it for you.  We started last year with the 2009 Fall Heirloom Seed Collection and have put together special collections using seeds from Seeds Of Change organic seed company each season to offer you the opportunity to try out new varieties of seeds we've actually grown in our test garden over the years.
I'm tickled to include some really unique items in the 2010 Spring/Summer Organic Seed Collection this year:

Temuco Quinoa –  What the heck is Quinoa (pronounced Keen-waa)?  It's a grain that looks a lot like couscous and cooks up like basmati rice in about 15 minutes.  The best part about it is that it's really good for you and it's a complete protein!  Oh – and when it's finished, the dry biomass is great for your compost bin.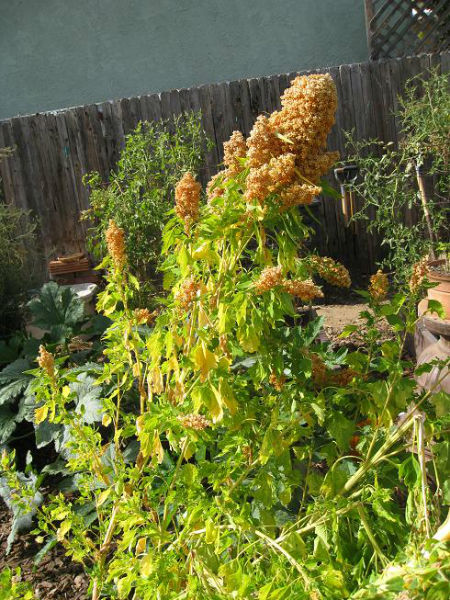 Bennings Green Tint Squash – This is a beautiful white patty pan squash (shaped like a flying saucer) that has a green tinge to its color.  We had plenty of these to use in soups and stews last summer.  A real producer.  See it pictured below in the upper center along with Cocozelle zucchini (the two green beauties on the left), another variety in this year's collection.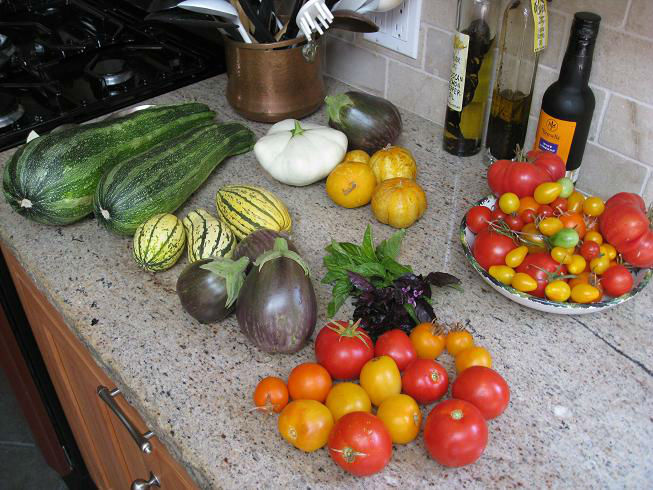 Maxibel Haricot Vert Beans – Now I'm a sucker for a French bean (IMHO they put regular green beans to shame).  So sweet and delicate.  Try these as an alternative to Kentucky Wonder / Blue Lake.  I really like these beans because they don't require staking.  (Pictured below leaning up against the leeks).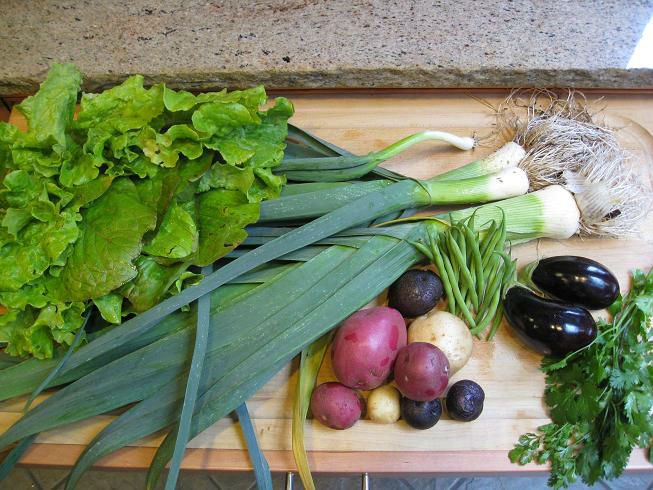 Tiger's Eye Dry Beans – A beautiful dry bean.  Looks like a pinto, but more exotic.  Creamy tasting too.  If you've never grown dry beans, make this your year to try it out.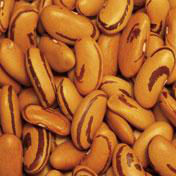 Orach Mountain Spinach – I have had trouble growing regular spinach varieties in our hot summers, so awhile back I was introduced to Orach.  It's not really a spinach, but it behaves like one.  Beautiful purple/green leaves that can be eaten raw or cooked like regular spinach.  We're pleased to include these seeds that have been saved from our own garden this past summer.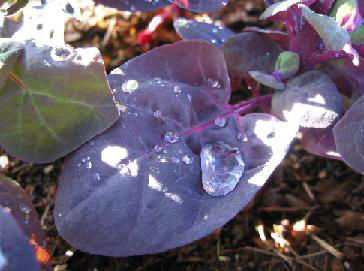 The rest of the seeds included in the 2010 Spring/Summer Organic Seed Collection include Scarlet Nantes Carrots, Osaka Purple Mustard Greens, Genovese Sweet Basil, Garlic Chives, Cocozelle Zucchini, and Sharlyn Melon.  All eye-catching plants that bear really tasty veggies and fruits.  
There's one thing more that you need to know about these seed collections – we only stock a limited supply, so once they're gone, they're really gone forever.  They make great gifts for the Gardenerd in your life, even if that's you!