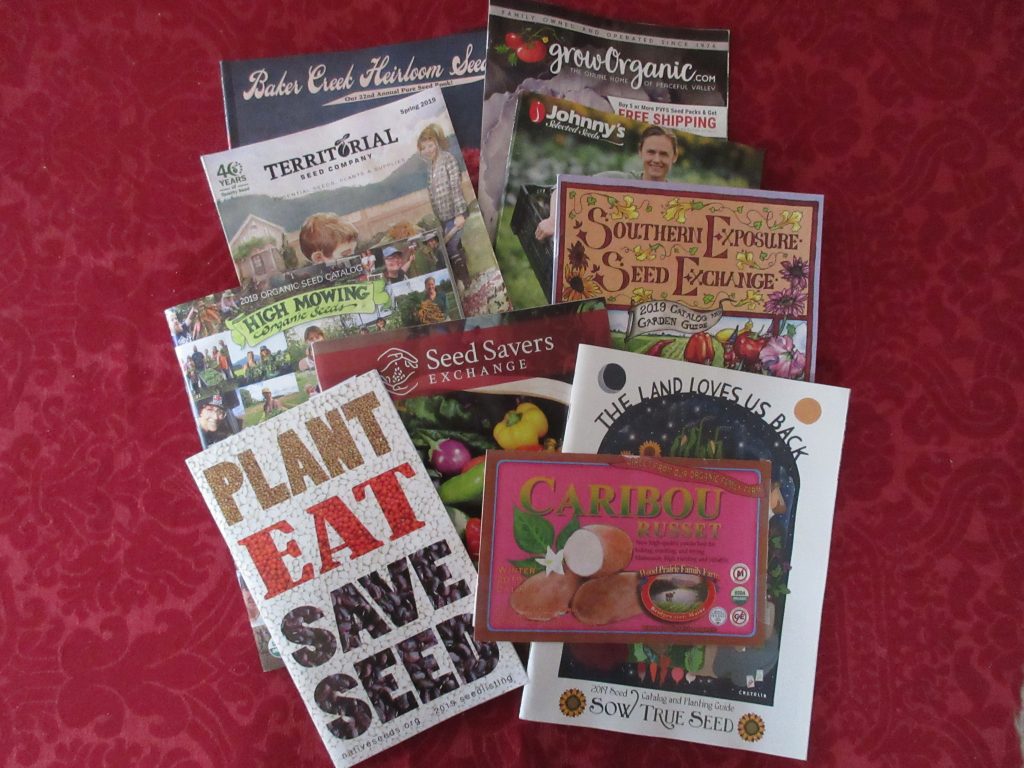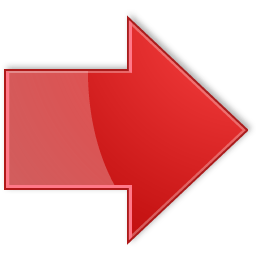 Check back often for newly added links. Some of the links below include an affiliate link. Gardenerd makes a few cents with these affiliate programs. Thanks for your support!
Seeds and Bulbs
| | |
| --- | --- |
| Baker Creek Heirloom Seeds | The ultimate in heirloom seed catalogs. Find unusual varieties that span generations. |
| Botanical Interests | Family owned organic seeds with many heirloom varieties. Ordering through this link supports Gardenerd.com. |
| Bountiful Gardens | We're sad to see one of our favorite suppliers has closed up shop, but they have a great list of other seed companies you should check out. |
| Clear Creek Seeds | Heirloom seeds from another Safe Seed Pledge participant. Family-owned. We love that they carry short day onion seeds. |
| Ferry Morse Seeds | Established in 1856, headquartered in Massachusetts, this good ol' seed company offers a selection of heirloom and organic seeds. Use this link to support Gardenerd. |
| High Mowing Organic Seeds | Over 350 organic open-pollinated and hybrid seed varieties. Veggies, herbs, and flowers; it's a beautiful site! |
| Hometown Seeds | A family company with a great heart. Get their Survival Seed Collection or just a pack. We love their Vates Blue Kale! |
| Peaceful Valley Farm & Garden Supply | Seeds and much, much more |
| Renee's Garden Seeds | A wonderful kitchen garden seed company with a fine selection of heirloom and open pollinated seeds. They carry hybrids too, and some exclusive seeds that you can only get from Renee's! |
| Salt Spring Seeds | Sustainable Canadian seed company selling rare and unusual seeds. Online catalogue includes heirloom tomatoes, quinoa, amaranth, seed garlic and a new zero mile diet kit. |
| Seeds of Change | Organic seeds and starts and much more! |
| Sow True Seed | Open-pollinated, Non-hybrid and GMO-Free seeds featuring heirloom, organic, and traditional varieties in Ashville, NC. |
| Sustainable Seed Company | Certified heirloom seeds for your enjoyment. |
| Territorial Seed Company | Untreated and organic seeds & transplants |
| The Living Seed Company | Great heirloom and open pollinated seeds in Northern California. Living Seed Company donates 1 collection for every 10 sold to a school, youth program or suitable charity. |
| Victory Seed Company | Heirloom untreated seeds with customizable packets |
| White Flower Farm | High quality plants and bulbs, plus access to the Tomatomania selection of tomato starts! |
| Wood Prairie Farm | Organic seed potatoes, vegetable seeds, grains, and gifts in a beautiful catalog from an independent organic family farm in Maine |
Gardening Supplies and Such
Ali's Organics
We support small businesses and Ali's Organics in Utah is just that. Hard-working gardenerds with great gardening supplies and seeds.
Amazon.com
Find handy tools, books and other gardening related items
Arbico Organics

Great supplier of beneficial insects and nematodes. Use this link to support Gardenerd a smidge.
Barnes & Noble
Find all the books Christy recommends in her Blog here. Purchases through this link support Gardenerd.
Blue Sky Biochar
Blue Sky Biochar, a biological charcoal soil supplement, sets up a naturally organic support system that retains both water and nutrients concentrated at the plant's root level.
CafePress
The world's favorite place to find or make unique T-shirts and gifts. Check out Gardenerd's swag!
Clarington Forge

High quality, handcrafted tools to last a lifetime. Their digging fork is the best!

Chelsea Green Publishing

The leading publisher of sustainable living books since 1985.

Organic fertilizers and soil amendments from a small family farm
Gaiam.com
Sustainable Living at its Best
Gardens Alive
Organic pest control & fertilizers
Gardeners Supply Company
Just about everything you need in one place
GreenStalk Vertical Garden
A well-designed vertical gardening system that uses soil and ingenuity to help your garden grow in small spaces. Use this link to support Gardenerd. Use Code GSGARDENERD for a discount on your purchase.
Kellogg Garden Company
We've worked with Kellogg to donate soil to school gardens. Now they have a great OMRI approved organic fertilizer that we love.
Malibu Compost
The first Biodynamic compost available. We'll be distributing it on Gardenerd.com soon!
Minnie and Moon
Find high quality British-made garden & kitchen goods from Nether Wallop Trading Company in England.
Mother Earth News
The organic guide to living wisely.
Organic Control (Orcon)
Purveyors of beneficial insects, including predatory nematodes, decolate snails and insects that bring balance back to your garden
Organic Solution
Offering biologically active premium worm castings, vermachar and worm tea.
Paradise Nursery
A wonderful nursery specializing in fruit trees that ships bare root stock out of state. The website will soon offer helpful growing tips for home orchard care.
Planet Natural
Organic fertilizers, pest control, indoor and outdoor garden supplies, books and more
Real Goods Solar
Everything you want to know about renewable energy, green living and more. We've been big fans of Real Goods for years!
Safer Brand
OMRI approved organic pest control products
Square Foot Gardening
Mel Bartholomew's life's work and Christy's original garden bible
Soaptopia
For natural soaps and bath goodies – the best in the nation! We're now offering the Gardenerd Hand Care Kit made exclusively for us by Soaptopia.com
Womanswork
Gloves and tools for gals, designed for
the way women work. We love their nitrile gloves.
WallyGro
Gardenerd.com's partner for installing Woolly Pocket School Gardens on urban campuses. You can get them for your wall and start growing vertically.
From Garden to Kitchen
| | |
| --- | --- |
| Back To The Roots | Mushroom kits made from spent coffee grounds. Great for kitchen gardens and kids. We've tested them, and enjoyed the harvest. |
| Eat Well Guide | Find local farmer's markets, co-ops and restaurants that use local ingredients in your area. Just plug in your zip code! |
| Edible Schoolyard | Edible education curriculum for kindergarten through high school. |
| Epicurious | Find recipes from simple to extravagant for all your harvest needs |
| GardenZeus | A new website with detailed growing instructions for edible crops for each hardiness zone (California specific at the moment). Christy contributed to the content along with other garden experts. |
| Local Harvest.org | A great website for finding farmer's markets in your area |
| Penzey's | Christy's favorite spice company – She's been a customer since 1993 |
| WallyGro School Gardens | Gardenerd.com's partner for installing Woolly Pocket School Gardens on urban campuses |
| Slow Food International | Aims to restore the pleasures of ecologically sustainable ways of growing, cooking, and eating |
| Wwoof.org | World wide opportunities on organic farms. Trade free room and board for a chance to learn the ropes at organic farms around the world |
Environmental Resources
| | |
| --- | --- |
| Ecology Action | Home of Grow BioIntensive "mini-farming" methods |
| Black Valley Films | Black Valley Films is the production company of Scott Hamilton Kennedy, who produced The Garden, a Academy Award Nominee for Best Documentary. |
| FossilFree.org | Find out ways to divest from oil investments and encourage others to do so. Force oil companies to stop drilling and keep carbon emissions in check. |
| LA Stormwater Program | Learn about what you can do to help prevent pollution in your nearby waterways |
| Let's Go Solar | Find actionable explanations, step-by-step guides, and California-specific information on all facets of solar to help you determine if renewable energy is a smart environmental and financial choice for your home or business. |
| Low Impact Living | Learn how to create a sustainable home and lifestyle |
| Permaculture.org | Open the door to the world of Permaculture |
| Permies.com | A great site to commune with other permaculture enthusiasts on a series of forums on subjects from homesteading to energy to building. |
| Pesticide.org | The Northwest Coalition for Alternatives to Pesticides. Protecting people and the environment by advancing healthy solutions to pest problems |
| Teaching Green | More than just organic gardening, this site educates adults and kids alike on the benefits of reducing our carbon footprint |