Whether you call them Green Pod Red Bean Long Beans, or Asparagus Beans, or Chinese Yard-Long Beans, one thing is for sure: they are tasty! We're growing them for the first time this year at Gardenerd HQ and the results are abundant.
Yard-long beans are named thusly for their ability to grow 3 inches per day, and are harvested 1 1/2 to 3 feet long. Harvest daily to keep them from growing too large and fibrous.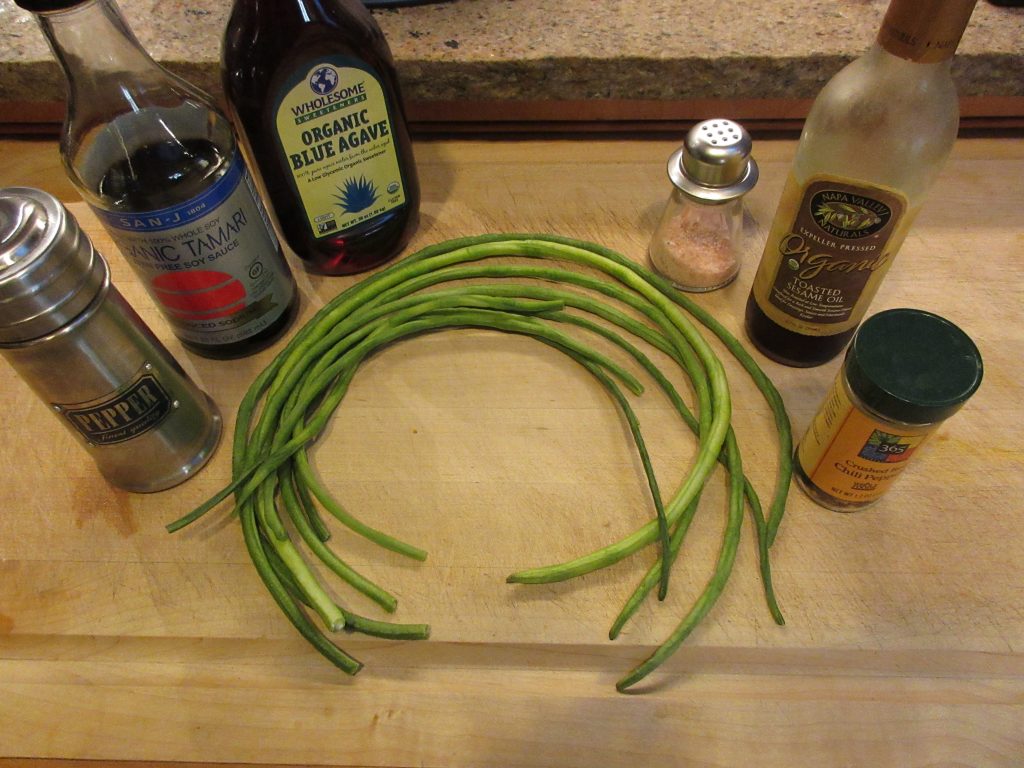 We riffed on a recipe for Sichuan Style Stir-Fried Chinese Long Beans using ingredients we had on hand. The substitutions worked well. Here's how it goes:
Ingredients
1/2 pound Chinese long beans, trimmed and cut into 3 inch segments (we left them whole to relive a restaurant experience)
1 tablespoon peanut oil (we used olive oil)
4-6 dried chilies, preferably Sichuanese, roughly chopped (didn't have those so we used dried chili flakes)
1 teaspoon whole Sichuan peppercorns, lightly crushed (also didn't have these — used black pepper)
1/4 teaspoon salt
1/2 teaspoon sugar (we used a swirl of agave)
3 teaspoons sesame oil
Splash of soy sauce (we used tamari, which is gluten-free)
Method
Heat oil in a wok or large pan until hot, then toss in the chilies (or chili flakes) and pepper corns (or ground pepper). Stir-fry until fragrant, which is pretty quick.
Add the beans and cook, stirring constantly on high heat, 3-4 minutes. They'll start to brown a little, but turn down the heat if the spices start to burn.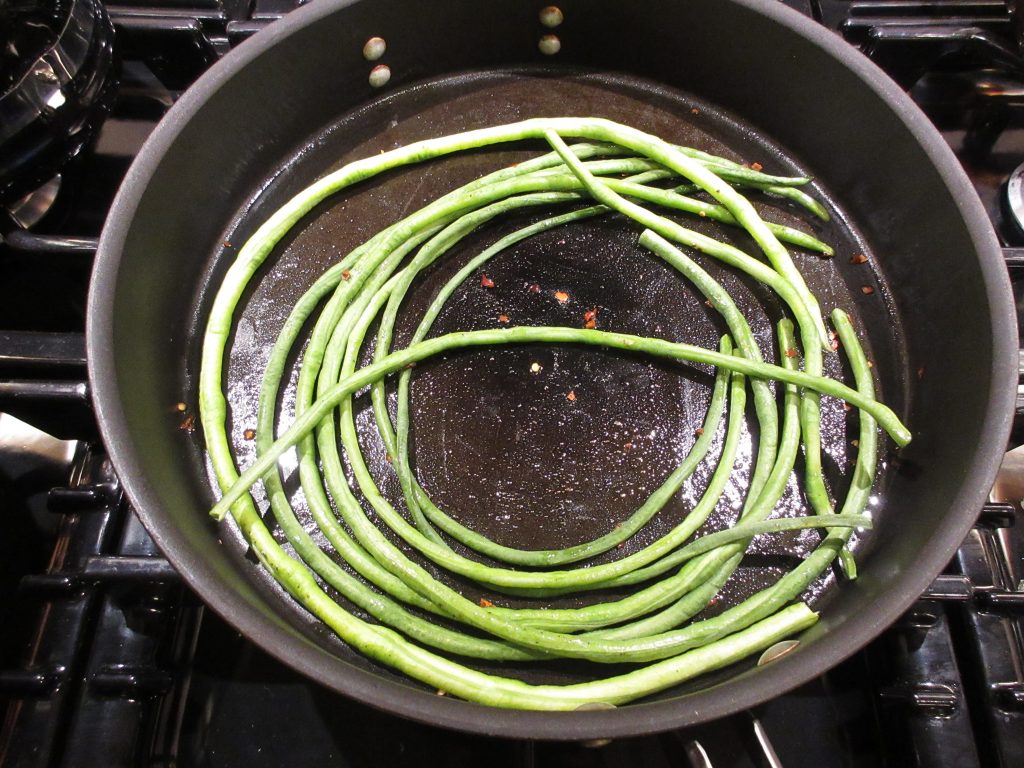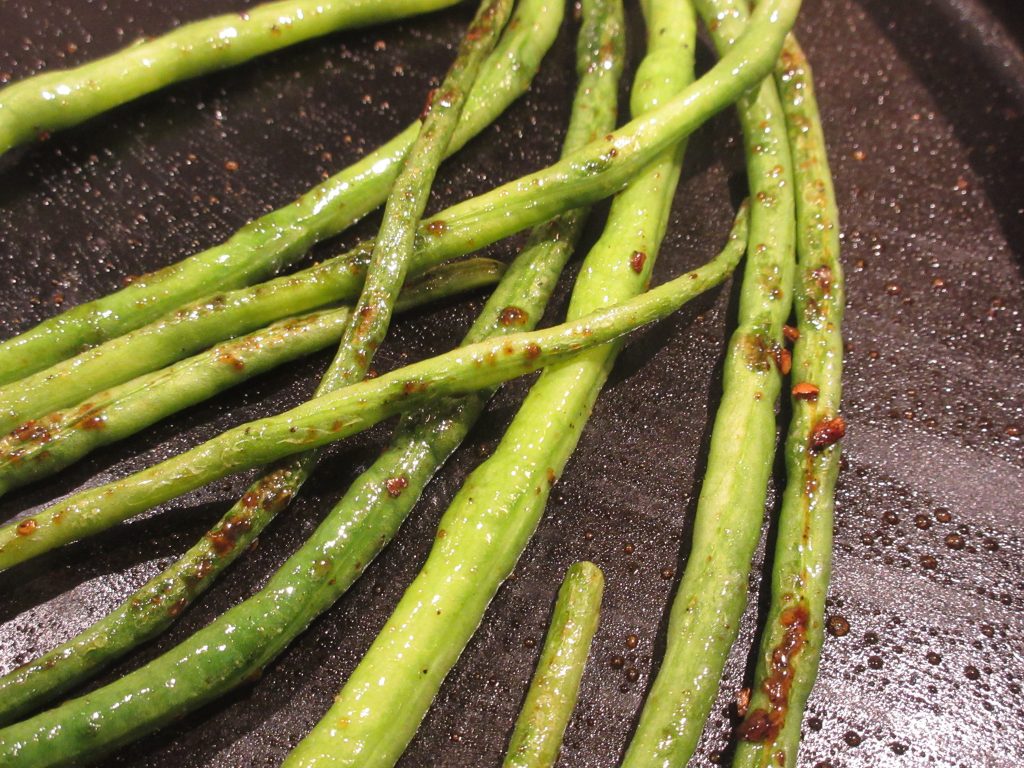 Sprinkle with salt and sugar (or agave) and continue stir-frying for another 15 seconds. Turn off the heat and add the tamari, then the sesame oil.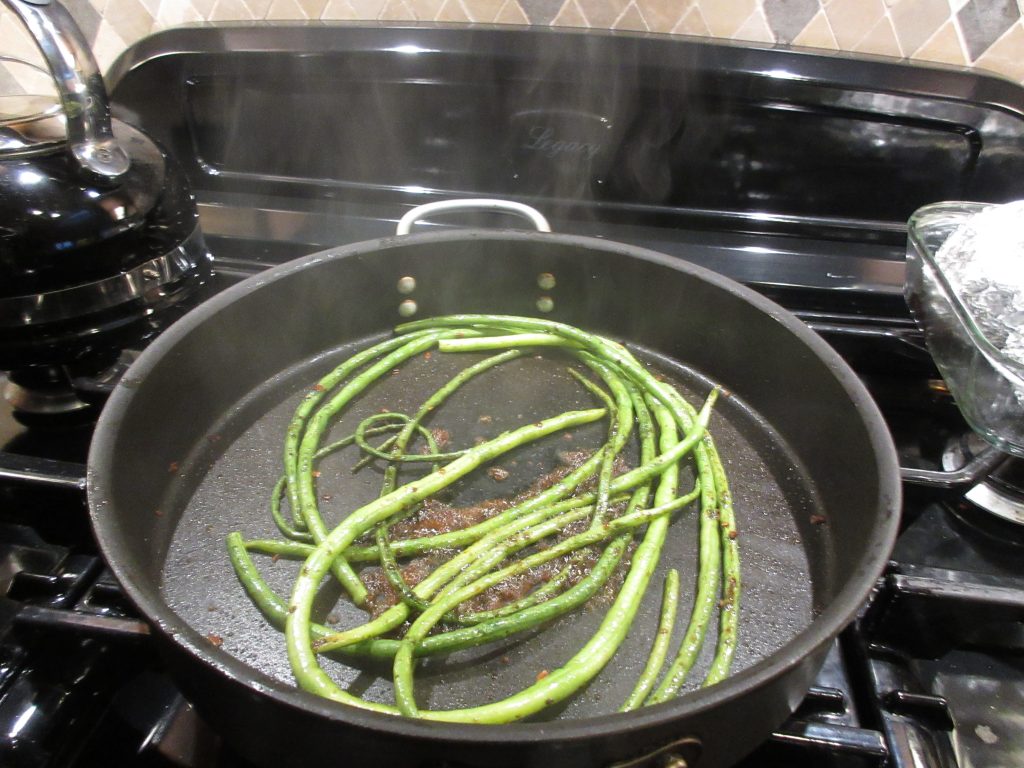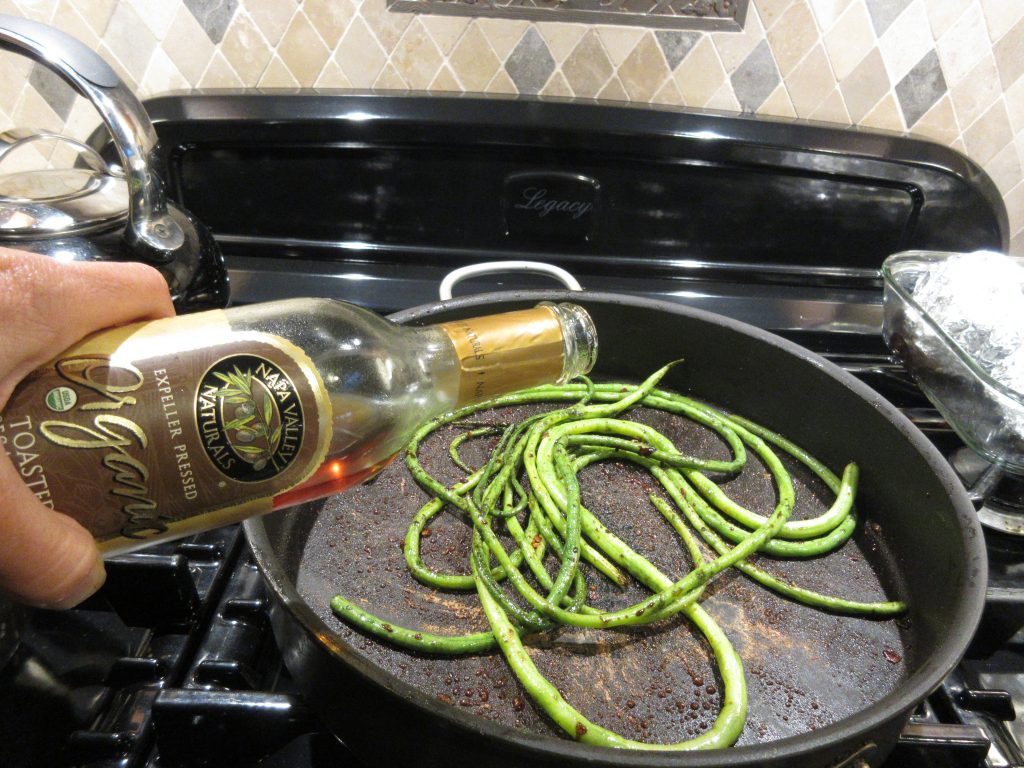 Stir to coat the beans with the tamari and sesame oil. Then plate them up like this: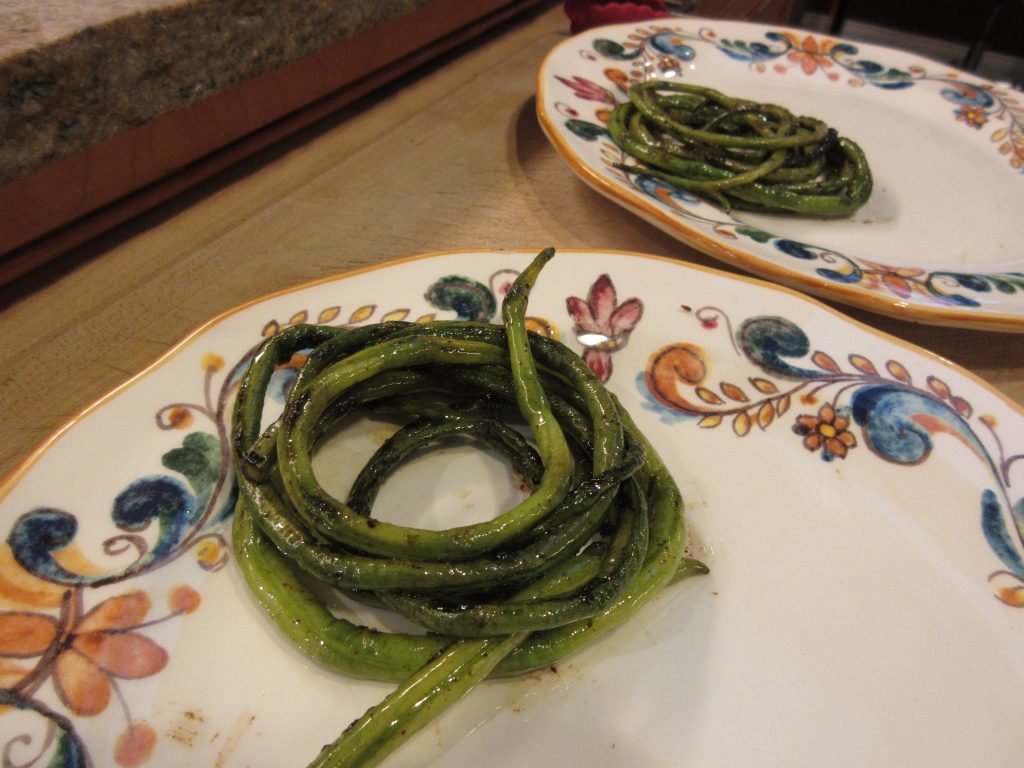 Use tongs to grab individual beans and coil them up on the plate. This way they can be easily cross cut and eaten at the table without losing the original length during cooking and presentation.
This recipe (and the riff on it) can be used with any green bean, of course, but we did this to replicate a dish we had in a restaurant earlier this year. It's different, beautiful, and delicious!