The tail end of a winter garden is marked by an abundance of cabbage. We've got enough to feed a small country at the moment, so we're reaching for our stock of cabbage recipes. While others focus on kimchi, we prefer to focus on the immediate. This green cabbage hot and sour soup is ready in 30 minutes or fewer.  It serves 8, so you'll have leftovers if your family is smaller than the Weasleys.
Martha's Green Cabbage Hot and Sour Soup – from Martha Stewart way back when
Serves 8
8 cups vegetable stock
1/2 head of napa cabbage, cut into medium dice
5 oz. shiitake mushrooms, stemmed and thinly sliced
3 medium carrots, peeled and julienned – we didn't peel ours
1 5 oz. can bamboo shoots, rinsed and julienned – we left this out
3 Tbs. low-sodium tamari sauce
2 tsp. grated fresh ginger
8 oz. firm tofu, cut into small dice
2 Tbs. rice vinegar (brown or white)
1/8 to 1/4 tsp. cayenne pepper
3 Tbs. cornstarch
1 bunch green onions, thinly sliced
Wonton curls – we left that out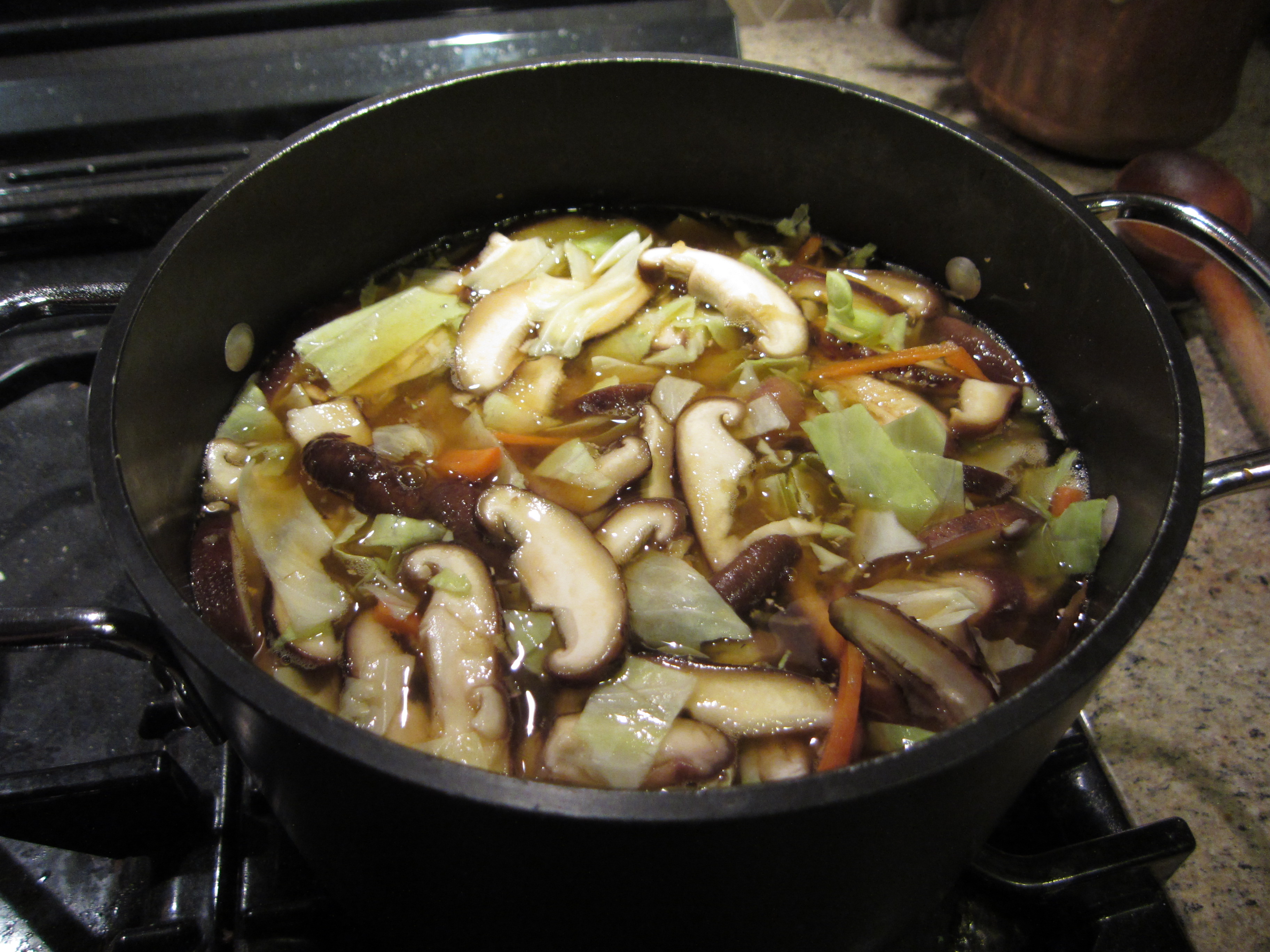 Method
Combine in a medium stock pot: vegetable stock, cabbage, mushrooms, carrots, bamboo shoots (if using), tamari sauce, and ginger. We left out the bamboo shoots because, let's face it, on their own bamboo shoots taste like vomit. Some things are better left alone.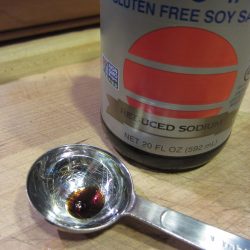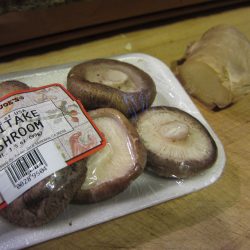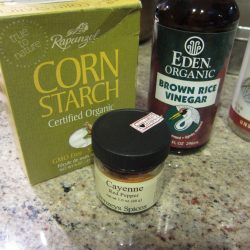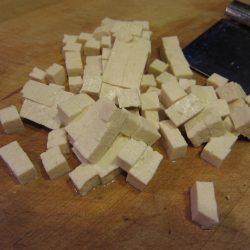 ———————–
Bring the mixture to a boil, then reduce to low heat and add the tofu. Simmer for 15 minutes, then stir in the vinegar and cayenne to taste.
Next, in a small bowl mix together the cornstarch with 3 tablespoons water. Stir to combine to a paste. Blend cornstarch mixture into the soup, then heat gently until the soup thickens, about 5 minutes.
Turn off the heat and stir in the green onions. Top with wonton curls if using.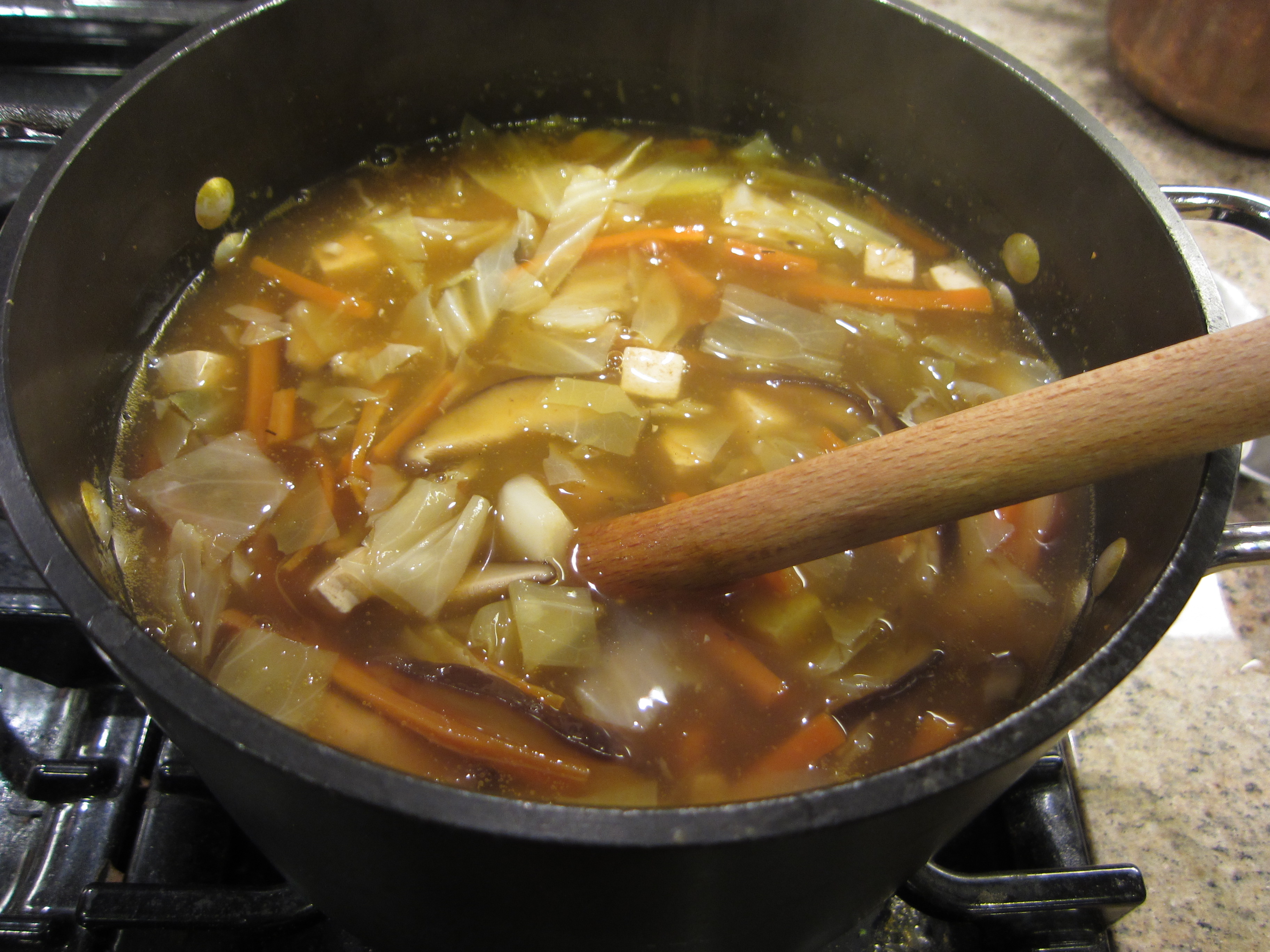 You can use just about any cabbage for this recipe, the one pictured above is Brunswick. Needless to say, we used less than 1/2 a head due to its size. Next we'll make Asian Raw Cabbage & Tofu Salad.
Hey gardenerds, how are you using your cabbage this winter/spring. Share your ideas below.