This recipe for Pea Soup with Pesto Goat-Cheese Tartines is the reason for making pesto now, and freezing it for winter or spring. As the title implies, spring peas are the main character in this dish. They may be out of season where you live, but if you grow your peas in the fall/winter (and as a cover crop), like we do, and freeze those for use in the summer, you can make this recipe today. If you still have peas in your garden, all the better.
A version of this recipe first appeared in Organic Gardening Magazine in 2012 (R.I.P) but has since been pulled from the Rodale website. Since we refer to the recipe in at least one other Gardenerd blog post, we're posting it here.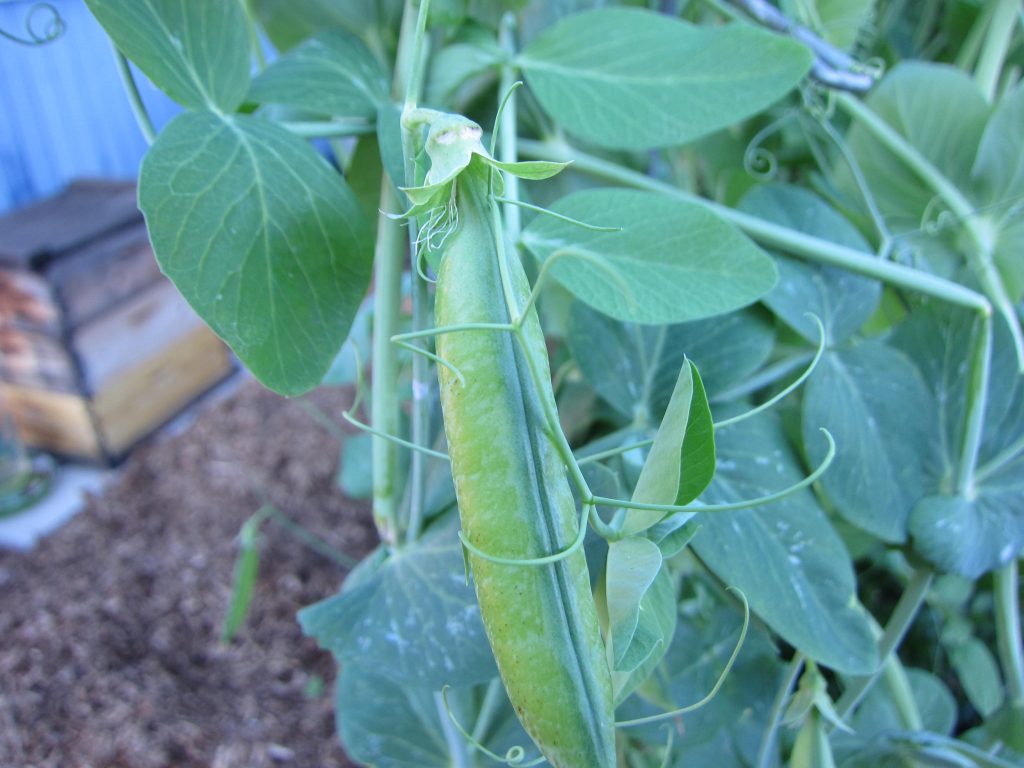 Ingredients
For the Pesto:
2 large cloves garlic, roughly chopped
1/2 cup toasted pine nuts
1/2 cup grated Parmesan cheese
4 cups packed basil leaves
1 Tsp. black pepper
1/4 cup plus 3 Tbs. olive oil
For the Soup:
1 3/4 reduced sodium vegetable broth (recipe calls for chicken broth)
1 small onion, finely chopped
1 medium carrot, sliced
1 stalk of celery, sliced
1/2 Tsp salt, plus extra for seasoning
1/4 Tsp black pepper
1 pound frozen peas (3 3/4 cups)
For the Tartines:
6 slices fresh baguette
3 oz. soft goat cheese
Method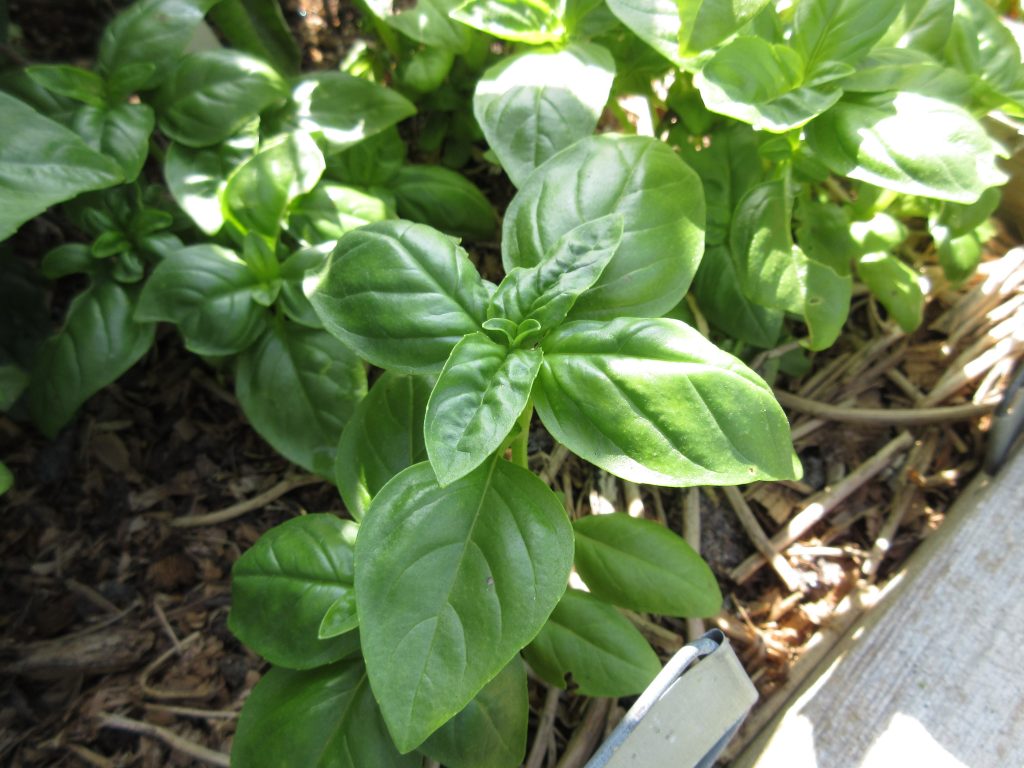 First make the pesto. Process the first five ingredients in a blender, then add the oil slowly with the blender on. You'll use approximately 5 TBS of this for the pesto. The rest can be stored for later use with a thin layer of olive oil on top, or freeze for another season.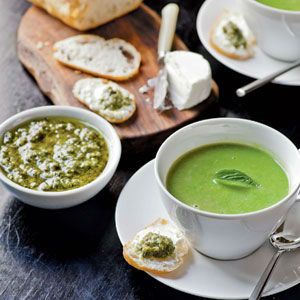 Next, make the pea soup. Simmer broth in a medium saucepan with 2 cups water. Add in the onion, carrot, celery, salt, and pepper. Cover and simmer until the veggies are tender, about 6 minutes. Then add the peas and continue to simmer uncovered another 3 minutes or until the peas are bright green and tender. Add in 4 TBS. pesto. Puree the soup in batches or with an immersion blender until smooth. Add salt to taste.
Lastly, make the tartines. Spread goat cheese on baguette slices and top with a little remaining pesto. Serve with the pea soup.  Makes 6 servings.