We've never been much of a fan of green beans, but when we started growing Yard Long beans we fell in love. This week's video is all about growing Yard Long beans (AKA Asparagus beans). You'll learn what to expect when you grow them and how to care for them along the way. We even share a suggestion or two for how to eat them.
Yard Long beans / Asparagus beans not only look snazzy on any trellis, they make quite a show on the dinner plate. If you don't think regular green beans are all that, give Yard Long beans a try.
Growing Yard Long Beans
If you liked this video, share it with your friends, and don't forget to subscribe. And consider becoming a Patreon subscriber to support all the free stuff we do here at Gardenerd.
Resources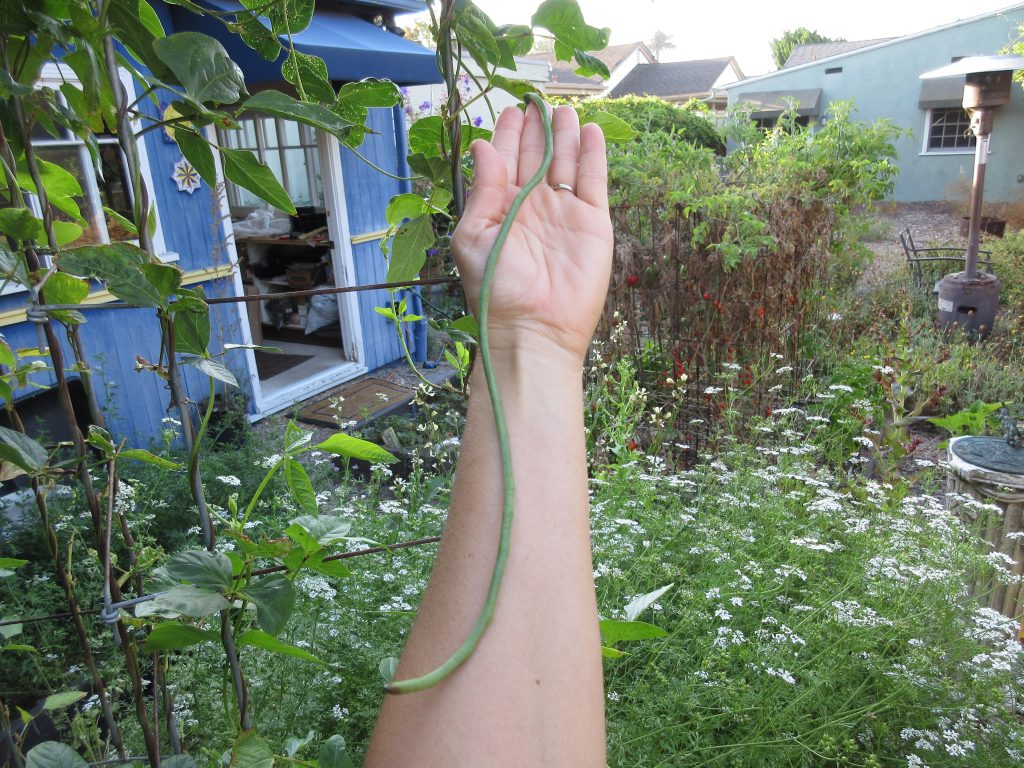 Find one of our favorite ways to prepare Yard Long beans here
Browse different varieties of Yard Long beans at Baker Creek, Kitazawa (seed-central for Asian veggie seeds!), and Southern Exposure Seed Exchange.
Want to learn more about these beans? Here's the short history of long beans.