If you are up to your eyeballs in blackberries, here is the recipe for you. This blackberry polenta cake uses 4 cups of blackberries between the cake and the sauce. And it's delicious!
We made this recipe using home-grown, freshly-milled blue cornmeal instead of polenta, which worked well. It's darker than the recipe shows but just as tasty.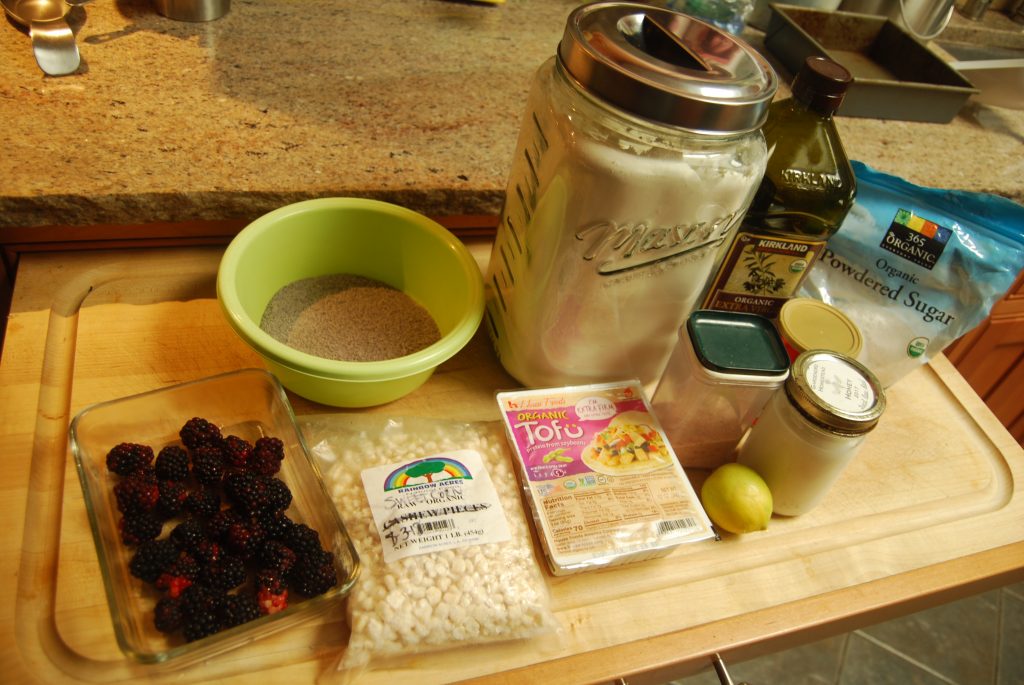 Polenta Cake w/ Blackberries & Fresh Corn
(from the Jul/Aug 2015 issue of Vegetarian Times Magazine)
Ingredients
Cake
1 cup plus 2 Tbs. unbleached all-purpose flour, plus more for pan, divided
2/3 cup stone-ground yellow cornmeal or polenta (we used blue cornmeal)
2/3 cup sugar
2 tsp. baking powder
1/2 tsp. coarse sea salt (we used Himalayan Pink Salt)
6 oz. firm silken tofu, drained (about 2/3 cup) (we accidentally used extra firm – came out fine)
1/3 cup olive oil
1/2 cup almond milk
3/4 cup corn kernels from freshly shucked corn on the cob (we use frozen from last summer's harvest)
1 cup blackberries (about 4 oz.) (ours were frozen from early spring harvest)
1 tsp. confectioners sugar
Sauce
3 cups blackberries (about 12 oz.), divided
1/4 cup sugar
1 Tbs. lime juice
2 tsp. chopped fresh thyme, plus sprigs for garnish (we only used 1 tsp.)
11/2 tsp. grated lime zest
Method
Start with the cake. Preheat the oven to 375° F and coat a 9″ square pan with soil, then dust with flour.
Blend 1 cup flour and the rest of the dry ingredients together in a bowl.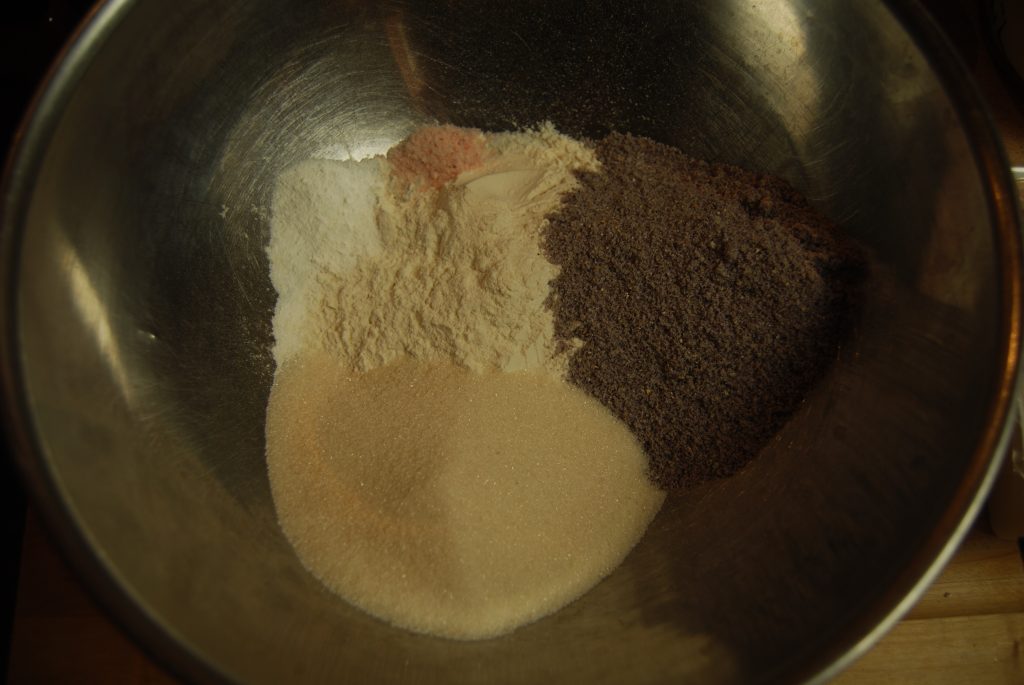 Then remove 1 TBS of the mixture and set aside.
NEXT: In a food processor or blender, blend tofu on Pulse until creamy but not completely smooth, about 10 seconds (it takes longer if you're using extra firm tofu). Then add oil while the blender is running. Add remaining 2 Tbsp. flour, pulse to combine.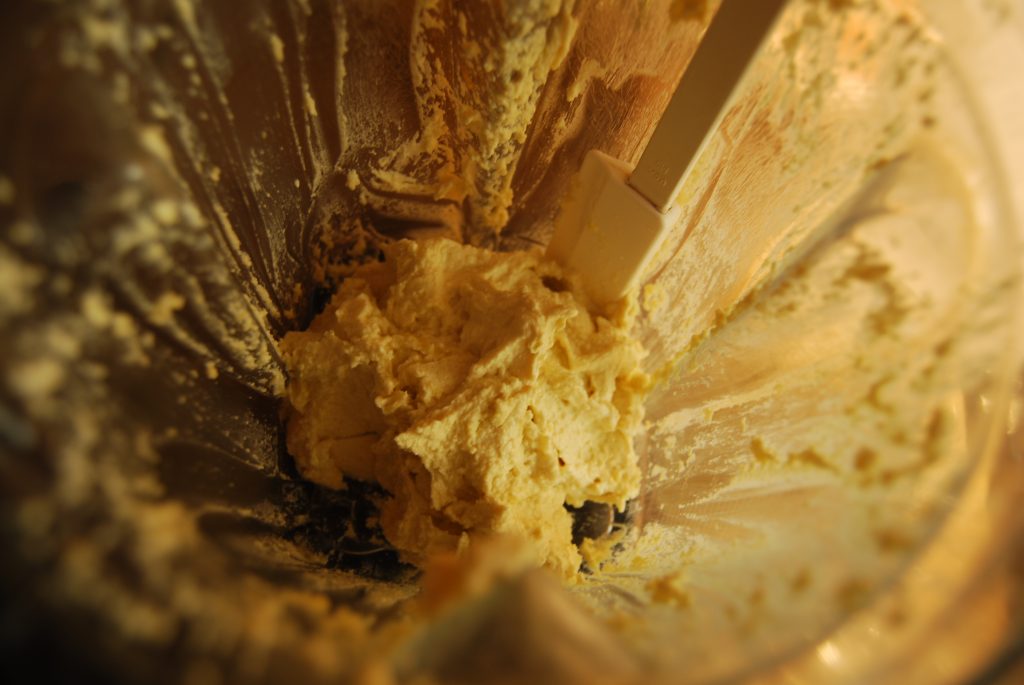 Pour the mixture into a bowl and whisk in the almond milk. Then add the dry ingredients to the almond milk mixture to combine.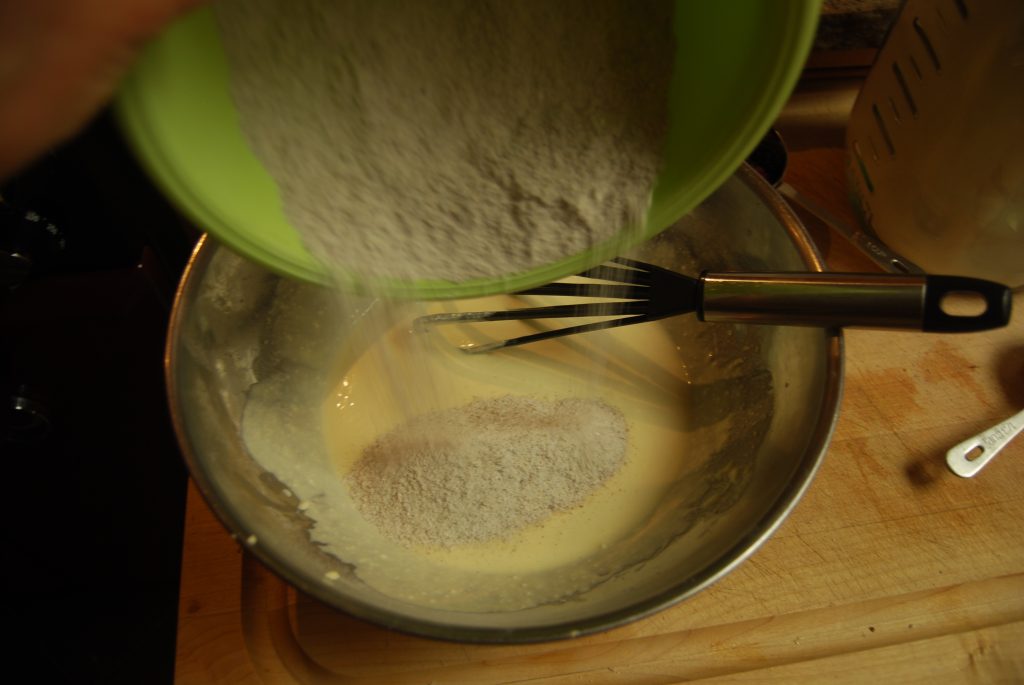 We're almost there…
Lastly, add the corn kernels, the 1 cup blackberries, and the reserved Tbsp. cornmeal mixture to the batter and fold together. Pour this into your cake pan. Bake 40-45 minutes or until lightly golden and a toothpick comes out clean.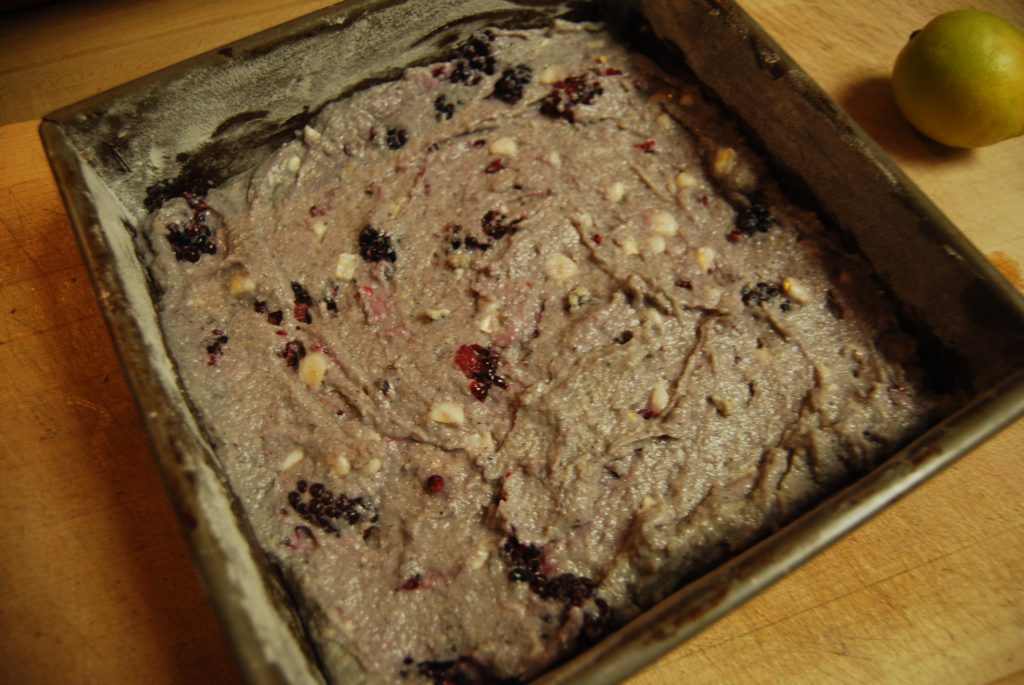 Make the Sauce
While it's baking, let's make the sauce. Toss 2 cups blackberries, the sugar, and 1/4 cup water into a pan and bring it to a boil over high heat. Reduce heat and simmer 8-10 minutes until thickened. Pour berries into a bowl to cool for about 15 minutes.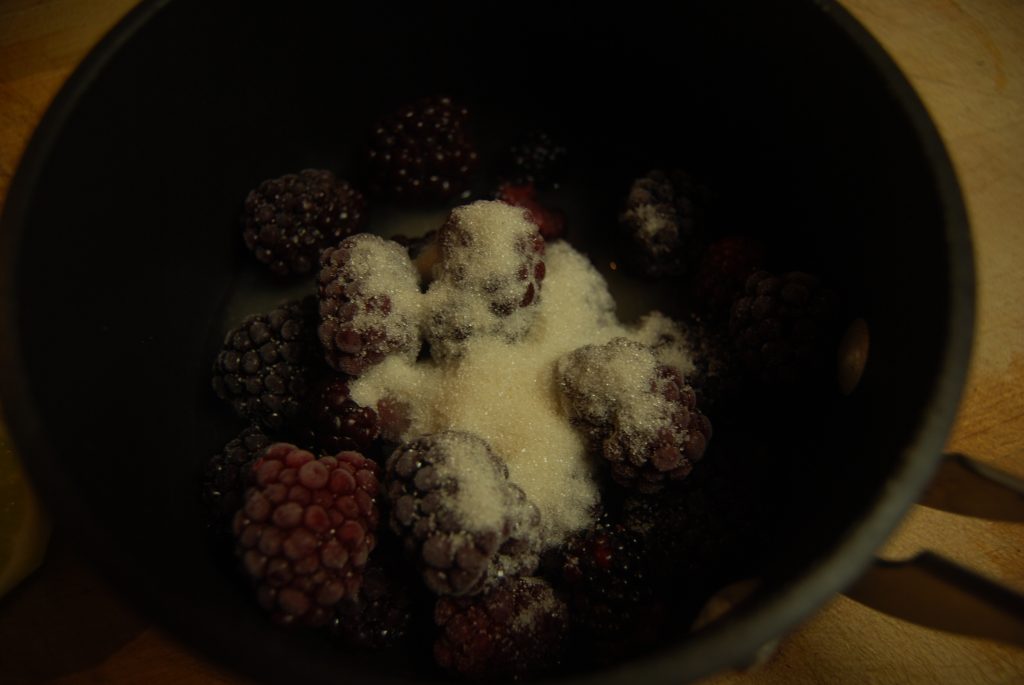 While the mixture is cooling (and your cake is baking), juice and zest your limes.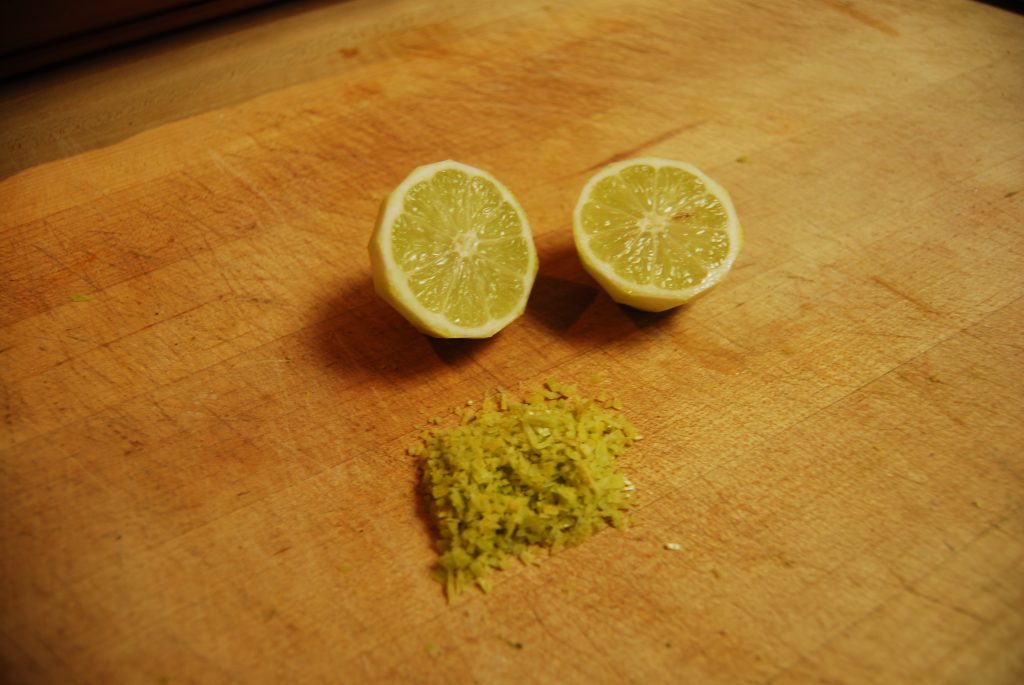 After the sauce is cool, add the remaining 1 cup of blackberries, the lime juice, zest, and thyme.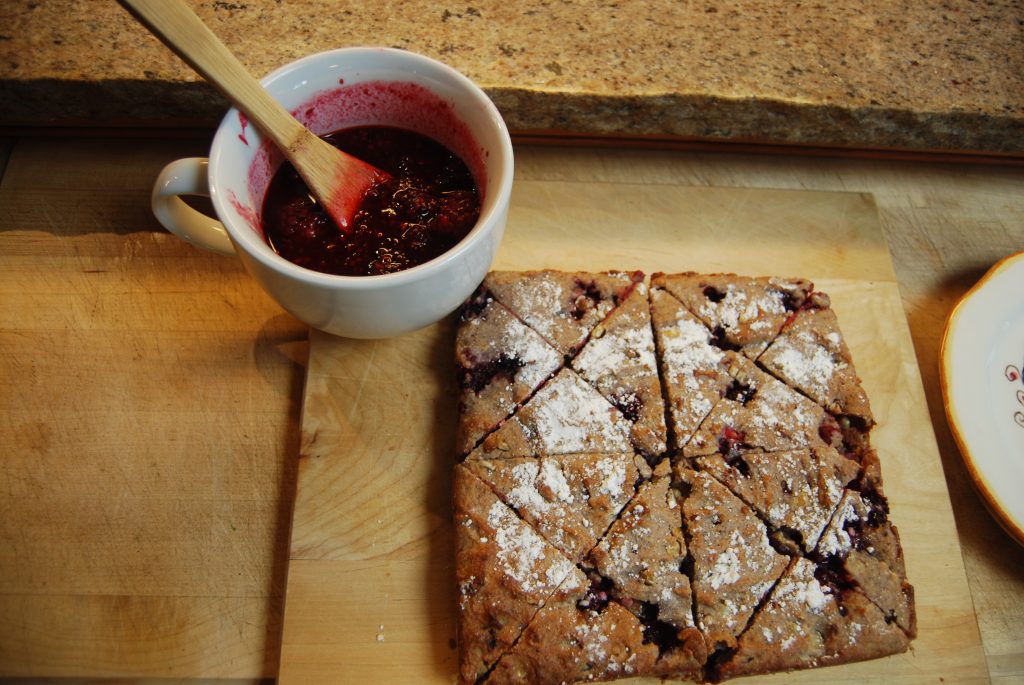 And voila! Let the cake cool on a wire rack (take it out of the pan first) and sprinkle with confectioners sugar. Serve slices drizzled with warm sauce.