In honor of our first kale harvest (albeit the lower leaves of each young kale plant), I want to celebrate the start of kale season with recipes. Fall is my favorite growing season, mainly because kale grows without attracting aphids.
Cooler weather is the perfect time to plant a bed of kale. We're growing 15 varieties this season, and I get giddy when dark leafy greens start coming in from the garden.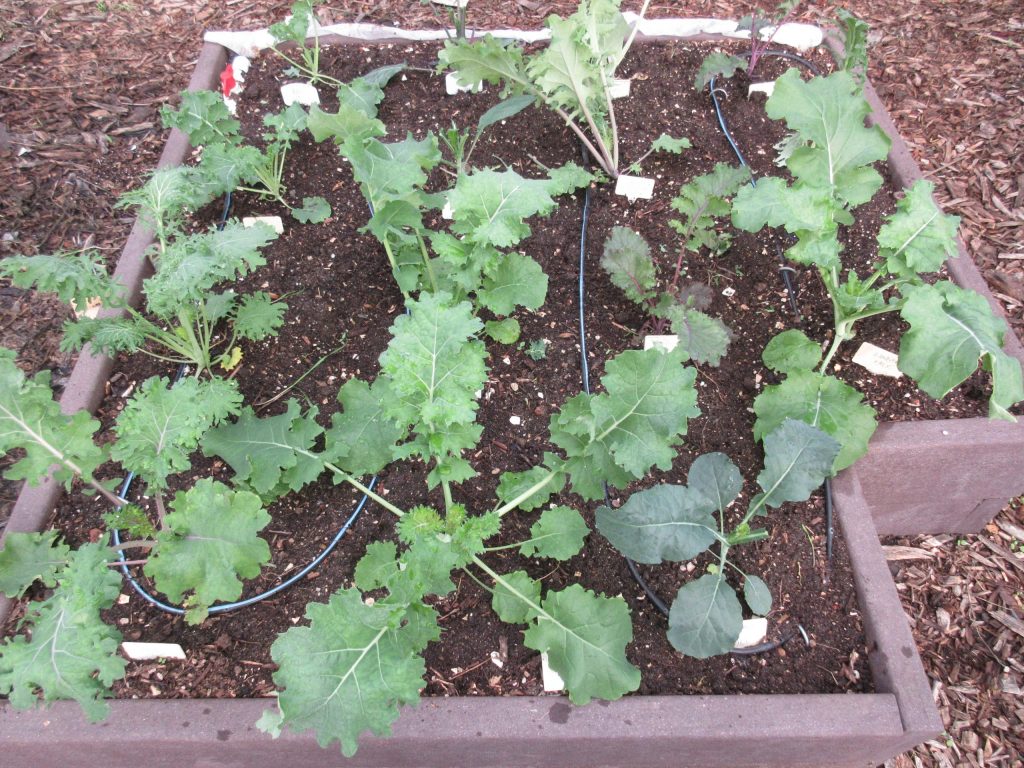 Kale Recipes
Here are some of my favorite ways to prepare fresh garden-grown kale:
Tuscan Kale Risotto with Mushrooms and Rosemary – a perfect savory meal for a cold day
Kale Salad with Pomegranates and Maple Pecans – we usually save this one for Thanksgiving, but with pomegranates cracking open on the tree right now, it's time to make this one a little early.
Esalen's Raw Kale Salad – we make this probably once a week during fall and winter. It's my "reset button" meal when I feel off. Scroll down to find the recipe in this link.
Portobello Mushroom and Kale Stroganoff – creamy (you can make it vegan with vegan sour cream) and oh-so-satisfying.
Sweet Potato and Kale Frittata with Goat Cheese – when I don't have time to cook, I make frittatas. Whip up a few eggs, drop in whatever else is in the fridge and shove it in the oven. Good times!
If you don't want to follow a recipe, just drop kale into a pan and saute it for a few minutes. Toss in a little green onion, soy sauce and toasted sesame oil. You'll be done in 2 minutes. Enjoy kale season and the tasty dishes you can make from it.