It's kale season, and we have (don't gasp) 28 plants…or so…growing in the Gardenerd test garden; 10 different varieties to be specific. What can I say, we love kale! Here is the most recent recipe we tested out on the first chilly night of the season. You'll love this Tuscan Kale Risotto with Mushrooms and Rosemary: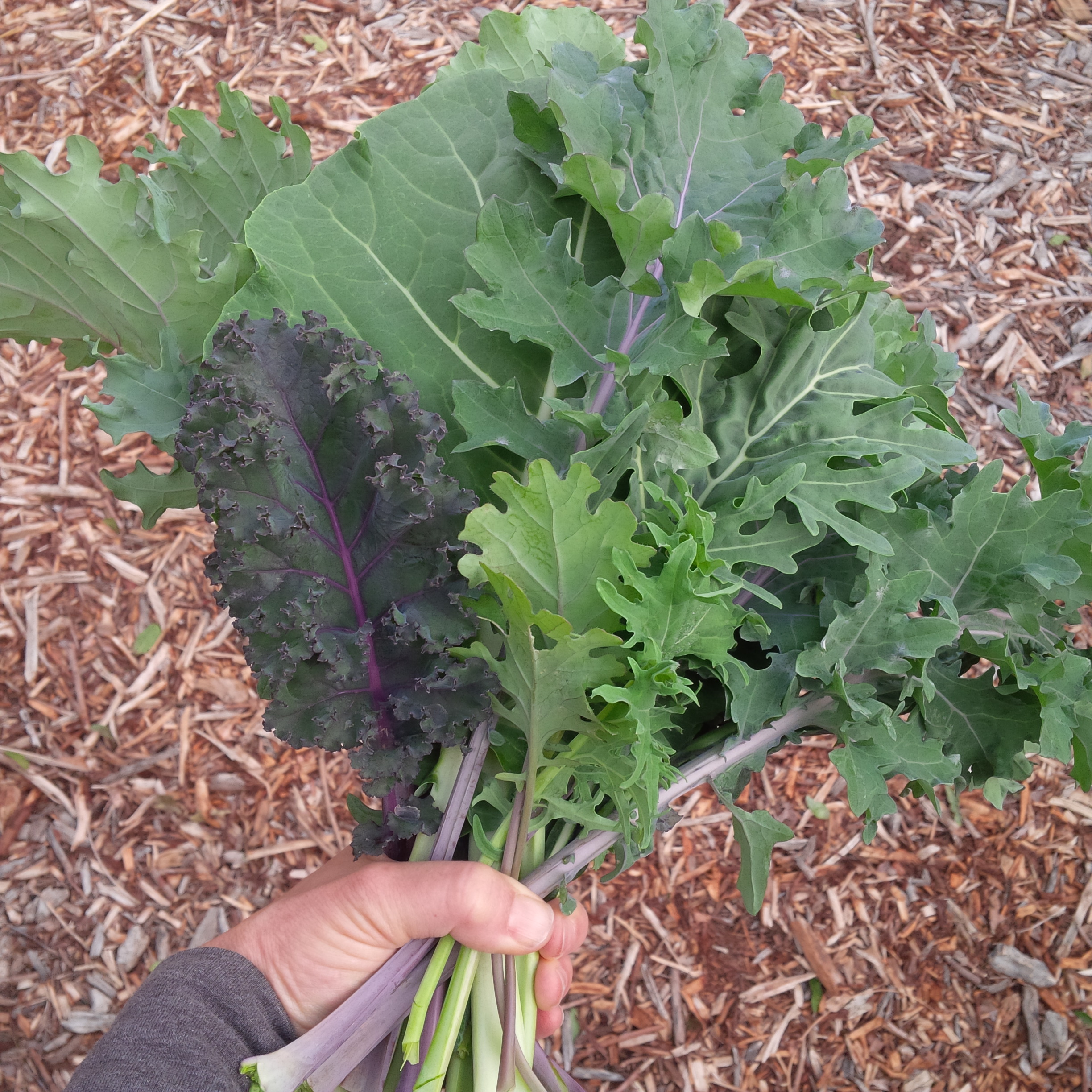 Here's the recipe – warning – it uses a lot of pans:
Ingredients:
3 Tbs. Olive oil, divided
5 oz (1/2 bunch) Tuscan or dinosaur kale, ribs removed, leaves and ribs chopped separately
1/4 cup plus 1/3 cup dry white wine, divided
8 oz. white mushrooms, chopped (2 cups)
1 tsp. finely chopped fresh rosemary
1 tsp. mascarpone cheese, optional
3 TBS. unsalted butter
2 medium onions, chopped (3 cups)
1/2 head of celery, stalks finely chopped, leaves reserved (1 1/2 cups)
3 cups brown Arborio rice
6 1/4 cups low-sodium vegetable broth, warmed
2 cups grated Parmesan cheese
Method:
Get your broth ready on the stove in a pan. Bring it to a simmer in a medium saucepan to have on hand. In another medium saucepan with a lid, heat 1 Tbs. oil, then cook kale ribs for 2-3 minutes. Add the rest of the kale with 1/4 cup of wine, put on the lid and set aside after salting if desired.
Use a large skillet to heat 2 Tbs. oil and cook mushrooms and rosemary for 5-7 minutes until brown and tender. If you are planning to add the mascarpone, add it now. (We left it out because we didn't have any on hand).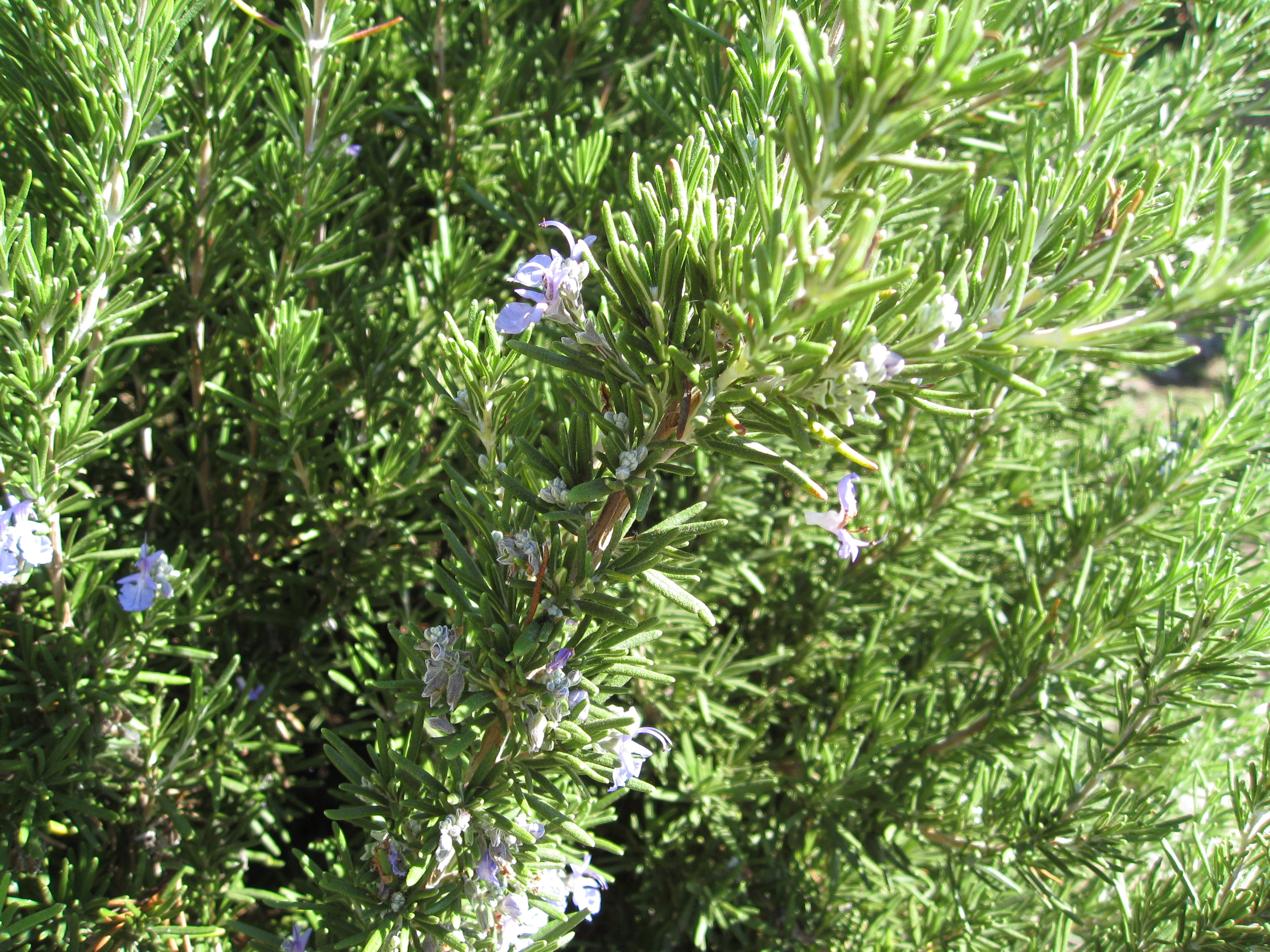 Next, heat butter in your largest skillet with a lid or Dutch oven on medium heat. Cook onions and celery (we used frozen celery from last year's harvest. It's strong so we used much less than what was called for) 7-10 minutes until they are golden brown.
Add celery leaves (we didn't have any since ours was frozen) and then add the rice. Stir to coat with butter and cook until rice is translucent. Add 1/3 cup of wine and stir until liquid is absorbed by the rice.
Now for the part that requires patience. Add broth, 1 cup at a time, and stir (constant stirring is not necessary) until the liquid is absorbed. Continue this for 30-40 minutes until all the broth is gone and rice is al dente.
Add kale, mushrooms, and sprinkle with Parmesan cheese. Stir to combine and cover. Remove from heat and let sit for 5 minutes. Add salt and pepper to taste.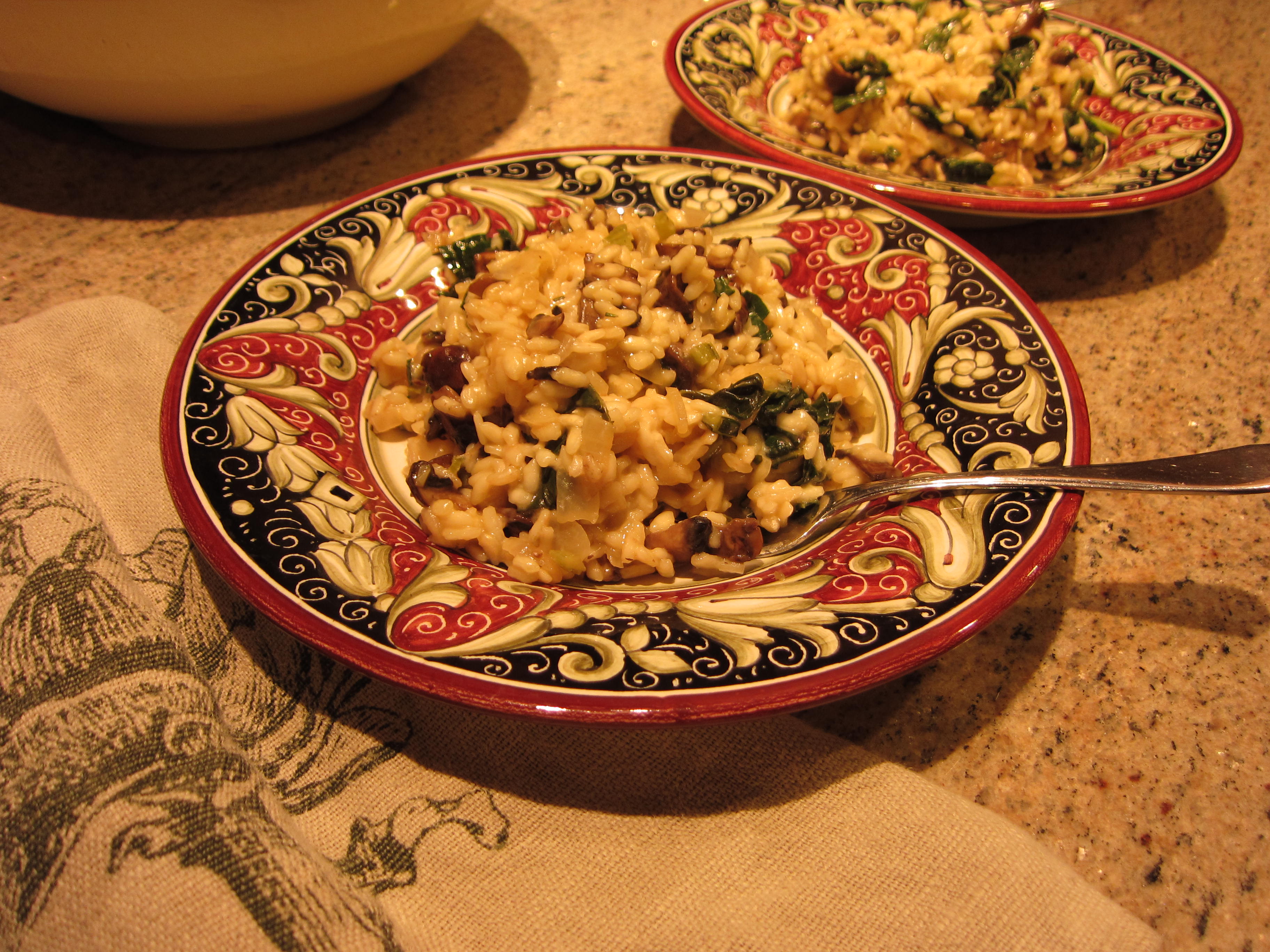 Serve with a big salad and enjoy the fruits of your garden.