This Christmas we'll be cooking from the garden. Kale is going gangbusters out there in our warm-winter garden, so we'll feature it in the holiday feast with this Kale Salad with Pomegranate and Maple Pecan recipe.
This salad highlights fall fruits (apple, pomegranate) and nuts along with a warming cayenne kick. It's the perfect combination of sweet and savory, plus it looks cheery on the holiday table.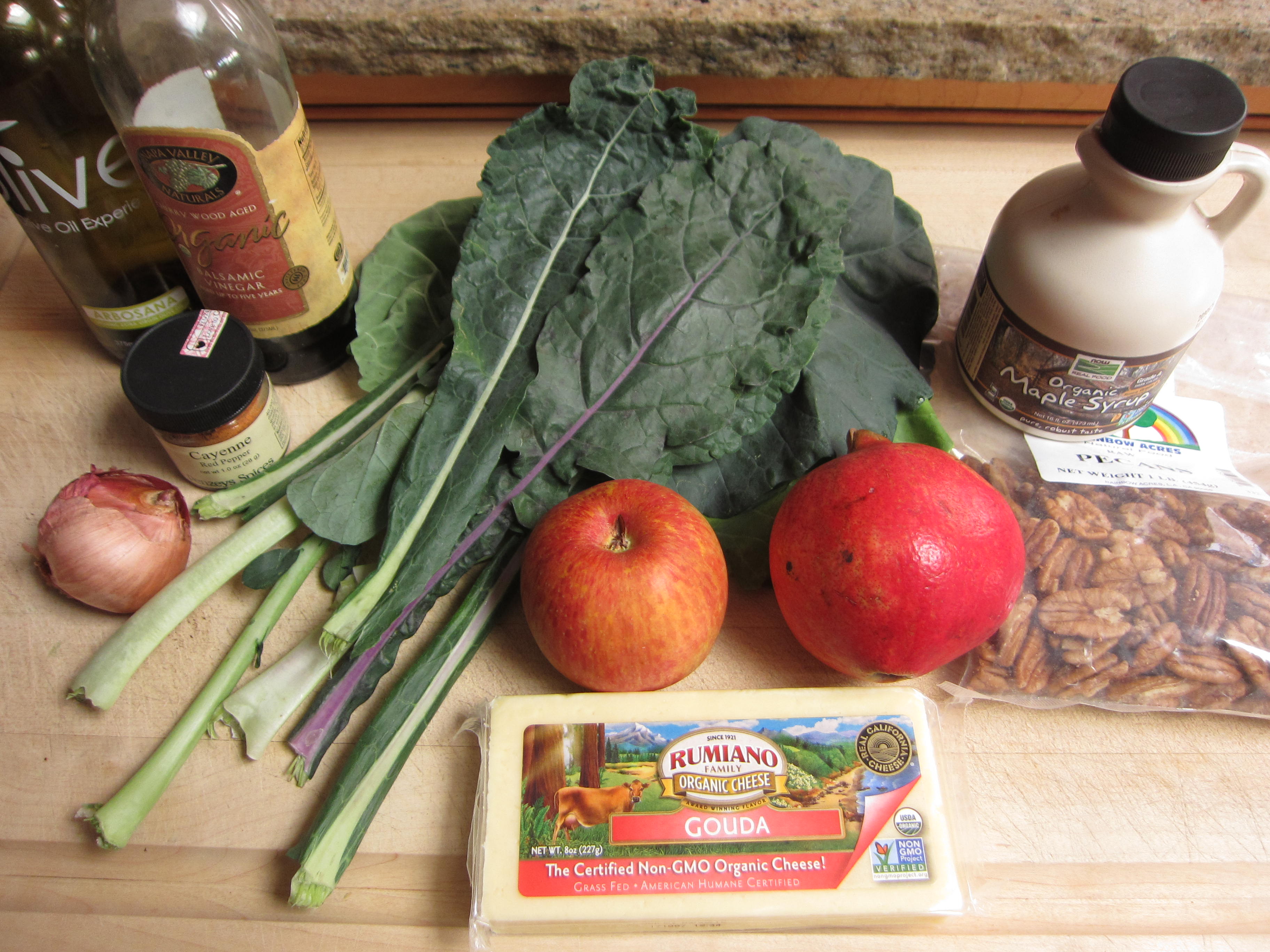 From Vegetarian Times – Oct. 2013
Ingredients
Maple Pecans
1/2 cup pecan pieces
1 Tbs. pure maple syrup
2 tsp. olive oil
1/2 tsp. salt
1/4 tsp. cayenne pepper
Vinaigrette
2 Tbs. balsamic vinegar
2 Tbs. extra virgin olive oil
1 small shallot, peeled and finely minced (1 1/2 Tbs.)
Salad
1 12-oz. bunch Tuscan kale, deveined and sliced in 1/2-inch-thick ribbons (8 cups)
1 large red apple, cored, quartered, and thinly sliced (11/2 cups)
1/2 cup pomegranate seeds
11/2 oz. aged Gouda, thinly shaved with vegetable peeler (1/3 cup)
Method
Okay, make the Maple Pecans first. Turn on the oven to 350º and toss pecans with maple syrup, olive oil, salt and cayenne pepper to coat. Line a baking sheet with parchment paper and spread the pecans out in a single layer. Toast in the oven, stir occasionally, 12 minutes or until fragrant. Cool to room temperature.
Next, make the vinaigrette. Blend the balsamic vinegar, olive oil and minced shallot together with a wish. Add salt and pepper to taste.
Now, put it all together. In a big bowl (with room for tossing) add kale and massage it with the vinaigrette. Mix in the apple slices and pomegranate seeds. Then sprinkle with the pecans and shaved Gouda.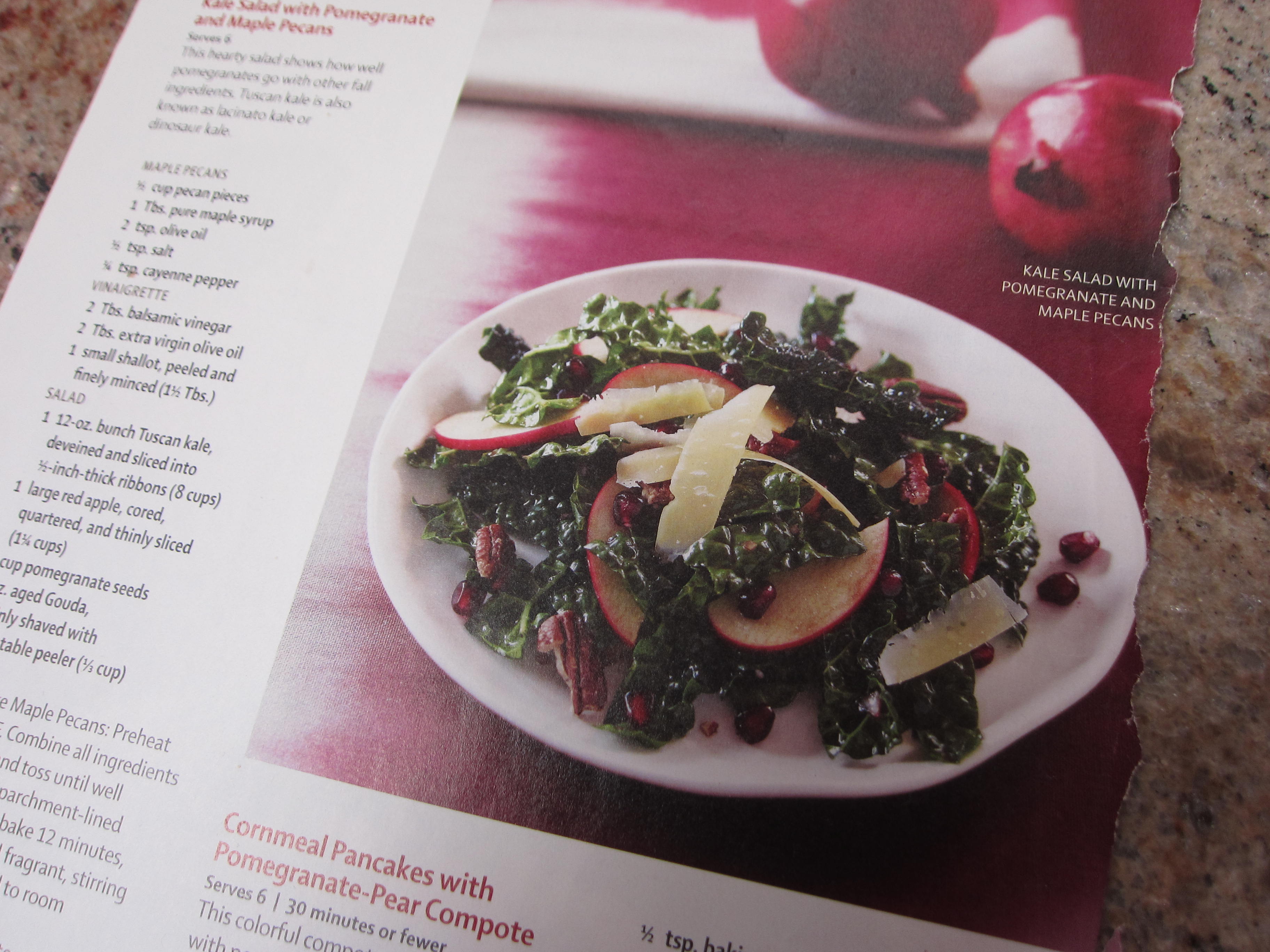 Whether you are buying it or growing it, celebrate the season's harvest on your holiday table this year. Happy holidays from everyone here at Gardenerd!