Spring is less than a month away, and that means that garden tours will soon be populating our calendars.  Garden tours are a great way to "fill the well", to get ideas for your own garden, re-awaken the dormant gardener that has been sleeping all winter, and even solve problems with your landscaping. 
The Mar Vista Green Garden Showcase, on April 21, 2012, is a free tour that features not only amazing gardens, but a bounty of  eco-centric ideas ranging from sustainability, edible gardens, water catchment, chicken keeping, composting, ocean friendly gardens, bee keeping and drought tolerant landscaping.  This year over 80 houses will be opening their yards to share those ideas.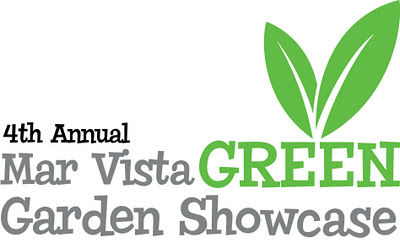 Even if you don't live in the area, you can follow the Green Garden Showcase online; each garden is featured in a blog post with a few photos to share what makes the garden special.  You can sort by category to zone in on the gardens you want to see.  Looking for ideas about that new chicken coop you want to build?  Click on the chicken Label to find out more.  Planning to plant a food forest?  Get some help by clicking on "Fruit Trees."
If you do live in the Los Angeles area, you can print out maps to bring with you on this walking/biking tour.  Houses are clustered together and divided into 6 zones for easy traversing.  The Gardenerd Test Garden will be on the tour, and we'll be showcasing the newest addition to our garden eco-system: Blanche, Biddy, Polly and Ethel, our layer hens.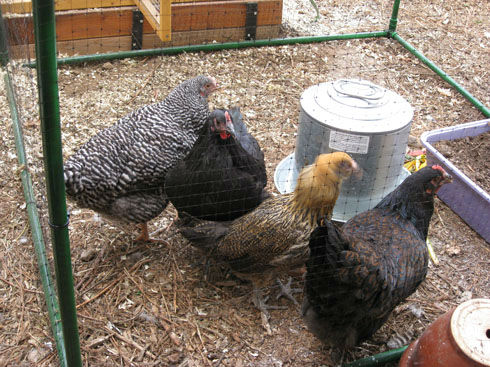 Polly, Biddy, Ethel and Blanche (who just started laying)
Come check out what's growin' on this year and learn about composting.  We'll have our composting operation on display and will be answering questions.   Hope to see you there!