We received a package in the mail earlier this month with 3 bottles of Elm Dirt Plant Juice. It's a biological liquid fertilizer developed by Lauren Cain during the pandemic.
Having a science-based, woman-owned business myself, I wanted to give this product a try. I was also intrigued by the ingredients: Worm castings, dechlorinated water, organic alfalfa meal, organic kelp meal, lactobacillus extract (made from milk and potato starch), calcium extract (made from eggshells). Sounds good, right?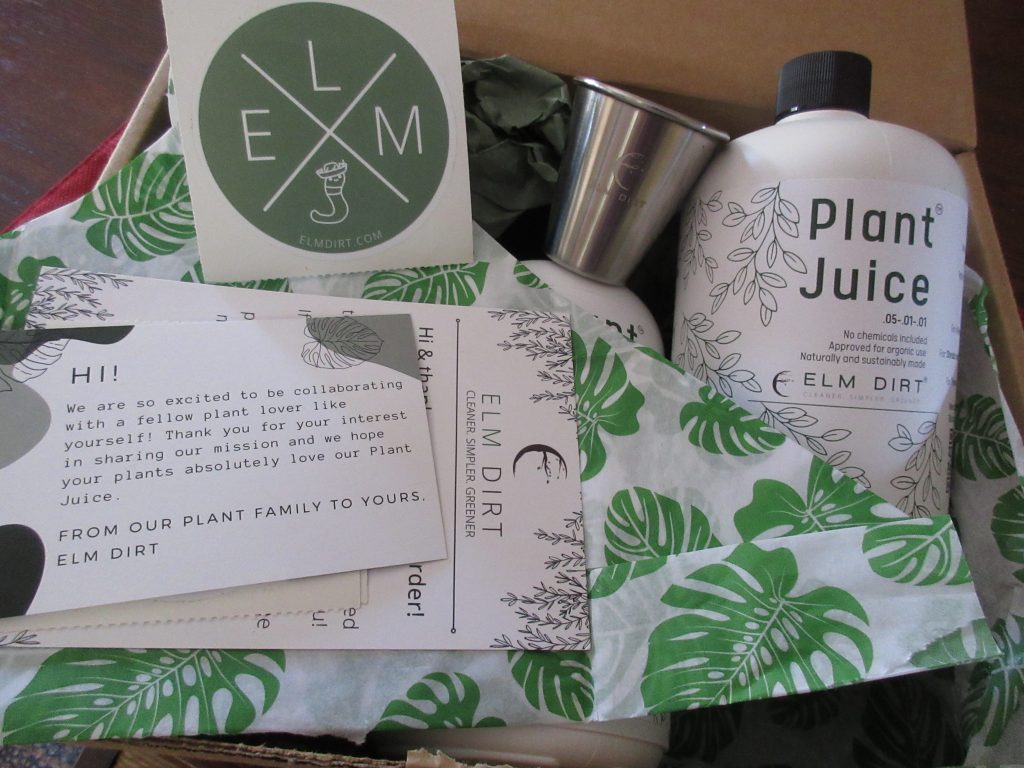 The product arrived right before my departure for a 10-day vacation. So I cracked open one bottle to apply it before leaving.
Note to self: open this stuff outside – it's stinky! The bacteria inside had built up pressure and the smell was anaerobic. My training with Dr. Elaine Ingham told me that anaerobic is bad news. As I measured the product into a watering can, I thought, "This is probably going to kill all of my plants, but here goes nothing."
Then I applied it at a rate of 3 oz per gallon to EVERYTHING; pots, raised beds, all the veggies. I figured it's hot, it's late summer, and I'm leaving my garden virtually unattended. So if everything dies while I'm gone it won't matter too much. I could use the break anyway.
I also remembered that E.M. Bokashi is an anaerobic preparation that is beneficial to plants (and great at reducing odors in compost piles). So I crossed my fingers, packed my bags, and left.
CUT TO 10 DAYS LATER…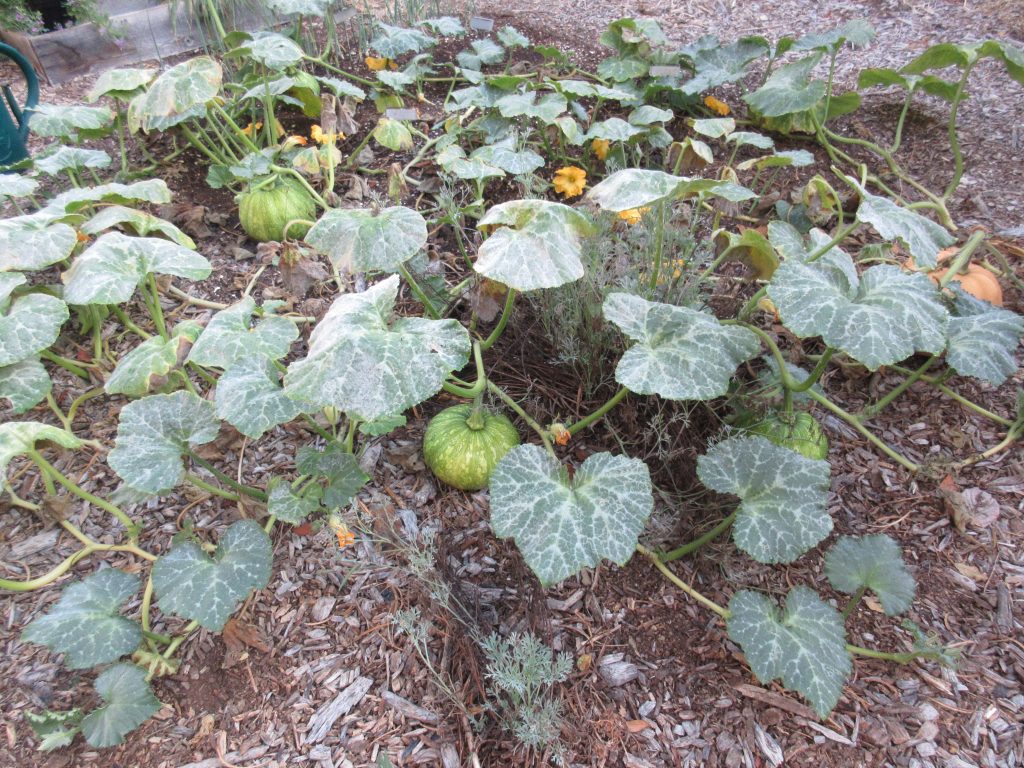 I returned from my vacation and everything was indeed not dead. In fact, my volunteer pumpkin plant had 4 new pumpkins and a lot of new leaf growth. A few days later, my first dragon fruit flower bud opened in a big show.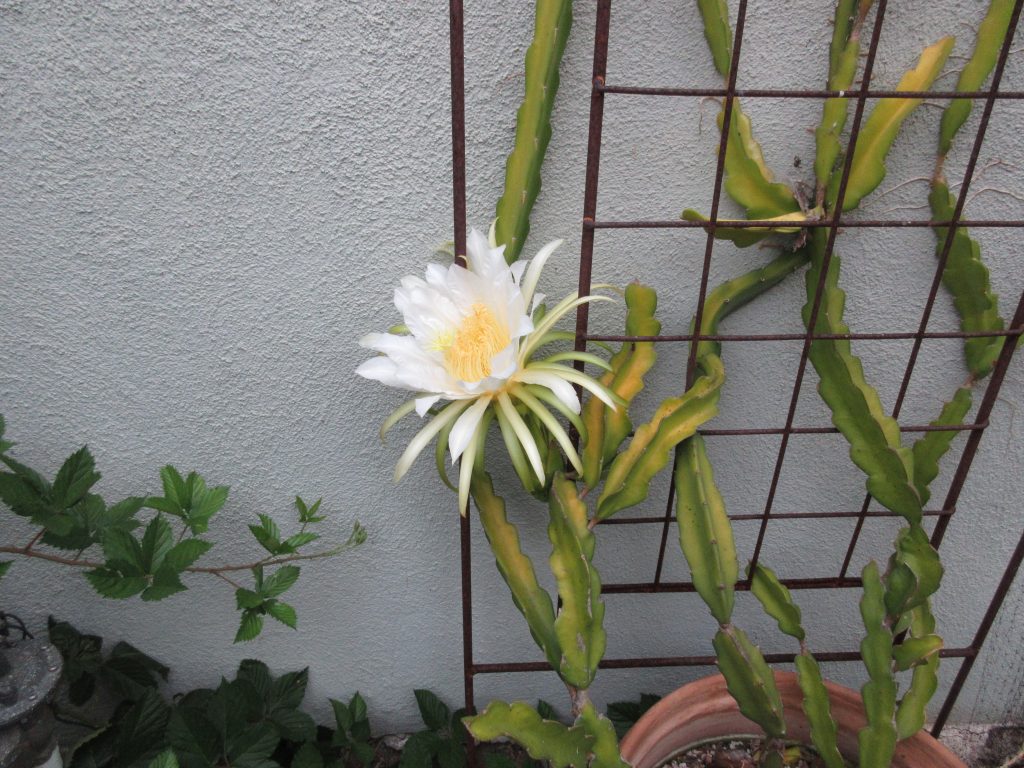 By now the other two bottles were bulging (it's alive, after all) and needed to be applied ASAP. I opened one up (outside) and reapplied to all my veggie beds and pots. Then I used the last bottle on my fruit trees at a rate of 4 oz per gallon.
Since then I've seen new growth on these trees and a few flower buds forming. My basil took off and I've been harvesting regularly. My peppers have all set another round of fruit. Looking good so far, Elm Dirt.
Is this coincidence or causal? I suppose I'll never know. But I do want to have a chat with the owner to find out more about her formula and the science behind it. Hmmm, maybe a future podcast episode?
Find Elm Dirt Plant Juice here – use this coupon code for 15% off: CHRISTY15OFF
Try Elm Dirt Bloom Juice here – it has the addition of some NPK ingredients.