People offer to send me stuff all the time, like these long-sleeved garden gloves. But I only say yes if it looks like something I can use.
The folks at CharGuy Enterprises recently sent a pair with sleeves that go all the way up the arm. Perfect timing for blackberry season. We put them to the test here at Gardenerd HQ.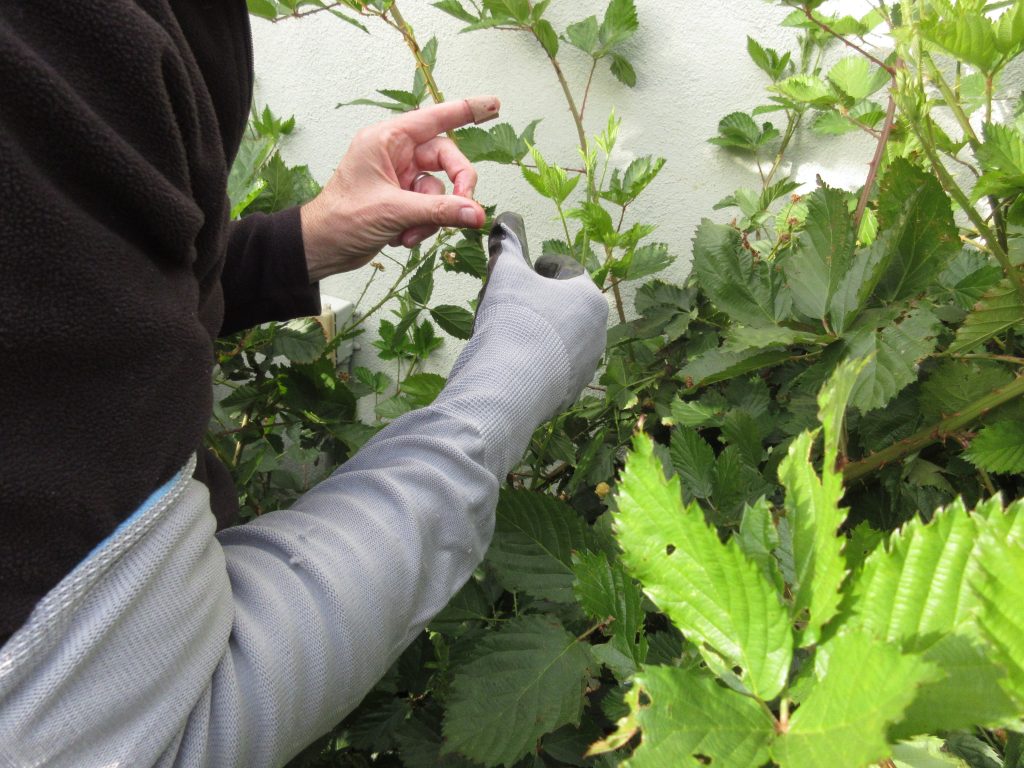 My first discovery was that they were a little too big for my small hands (I wear an Atlas small), but they were the perfect size for the hubby. He donned the gloves to do some yard work and reported back his findings.
First, he used the gloves to pick blackberries. The sleeves got caught on thorny vines, but they did protect him while picking. The nitrile coating wasn't quite thick enough to protect against thorns while lifting up the canes – best to go with thicker gloves or double up on gloves for this job.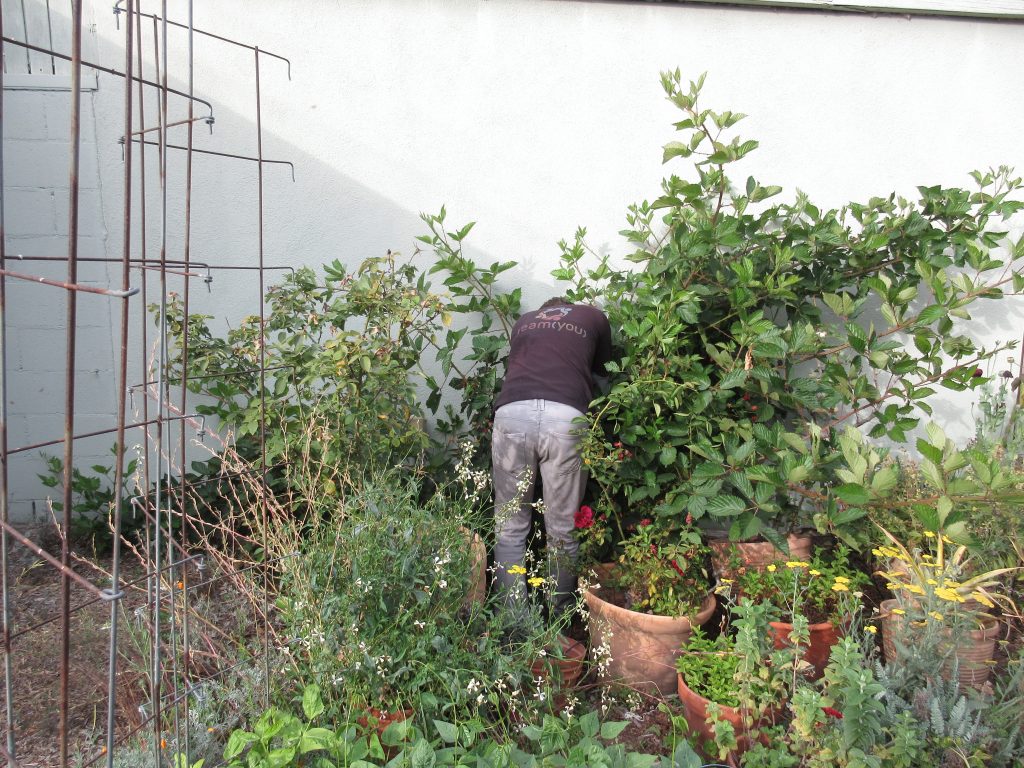 Next, he moved on to a less thorny project: an open compost pile that had been sitting for over a year. He decided to pull out the big sticks for a future shredding project (Woo-hoo, we finally sharpened the blade on our shredder!) and when he came in the house he said, "These are a game-changer!"
How so? He said the long sleeves allowed him to get elbow-deep in the pile full of twigs, sticks, leaves, and odd-shaped material. No scratches, no soil down the gloves. Clean hands at the end! These gloves were made for this kind of messy work.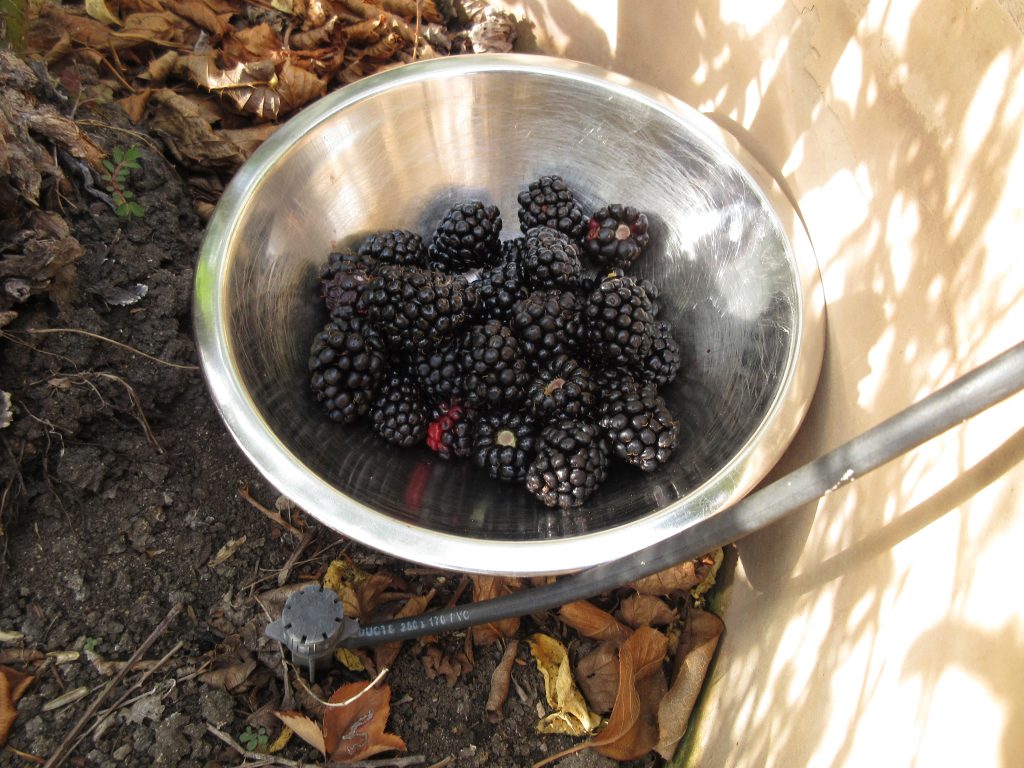 The Bottom Line
If you have medium to large hands, these gloves will fit well for you, and the overall performance of the gloves lived up to its claims, but we recommend an additional layer when dealing with thorns.
I read reviews for the product — folks with poison ivy on their property said it saved them and their kids from suffering when exposed. There's a coating you can apply to protect even further from exposure. Check out their page on Amazon for more details.
Thank you, Charlie and Guy Dupont, for sending your gloves. We will continue to put them to the test at Gardenerd HQ.