Meet Erik Knutzen and Kelly Coyne, the Root Simple Team. They have spent years designing a homesteading lifestyle for themselves that is enviable among gardenerds. In the heart of Los Angeles, they keep chickens, grow food, preserve the harvest, make bread, and construct things from other things, all in hopes of living more lightly upon the planet.
Their books, The Urban Homestead and Making it! are wonderful additions to any garden or self-sufficiency library, and they're really nice folks to boot! We had a chat about biointensive gardening last week for their new podcast, the Root Simple Podcast.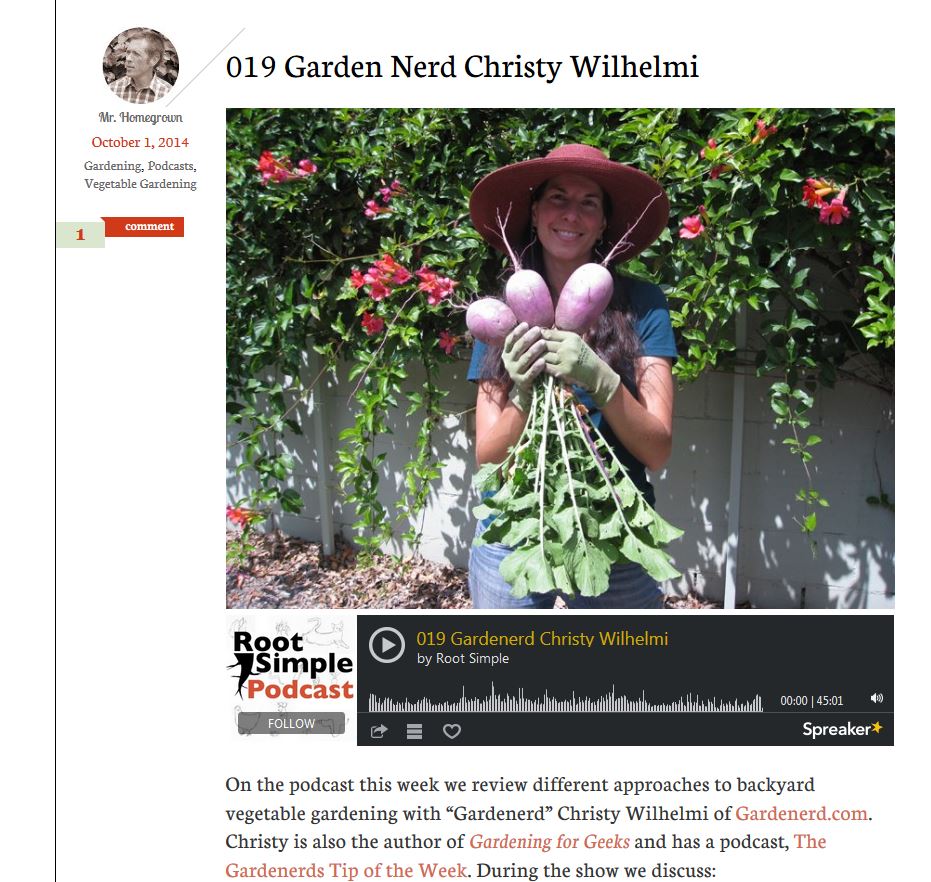 Listen in as we discuss different methods of small-space gardening techniques to garden as sustainably as possible. We talk about soil issues and how "more is better" isn't always the case. We share our collective knowledge about double digging and more! Check it out:
When you're done listening, head on over to Erik and Kelly's website to look at all they have to offer. Be sure to subscribe to their podcast to learn more every week.