A fellow gardenerd up in Canada has a new podcast (okay, not so new. He's got 20 episodes already) called Back to My Garden. Dave Ledoux grows in northern climates, where snow and short growing seasons are a reality. He wanted to interview me about Gardening for Geeks and growing food in Southern California for a change of pace.
Listen and subscribe to Dave's podcast, Back to My Garden on iTunes or Stitcher. His podcast is different from most gardening shows in that he's really interested in getting to know your story. He was more interested in how I got into gardening and the process of writing my book than my best tips (although he did ask those too). Dave wants to share gardeners' stories amongst gardeners. It's a fresh take on the garden interview, and I hope you enjoy it.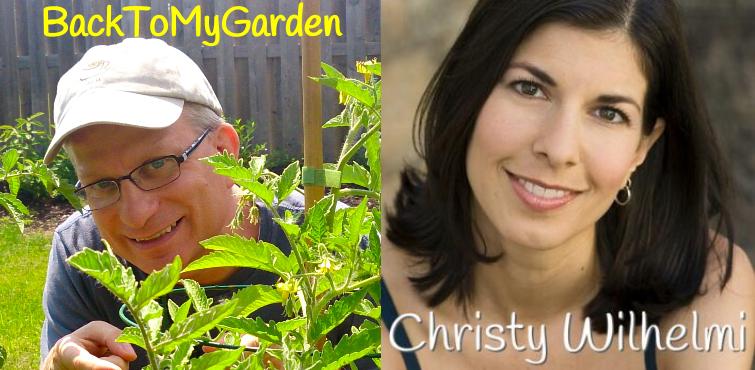 We geeked out on seed catalogs, pest control and garden supplies. We compared notes on the differences between growing up north and down south. Other podcasts include Joe Lamp'l, Cristina da Silva, and Shawna Coronado.
If you like Dave's podcast, please rate it on iTunes and leave a comment. Think of it as returning the favor in exchange for free gardening advice.