I stopped by the Dream Center garden in downtown Los Angeles yesterday to see how things are growing in and I was delighted to see what has transpired since my last visit.  It's all grown up!
Not only did the flagstone and decomposed granite get installed in the pathway, but the mulch had arrived (free from the City) and it was all in place.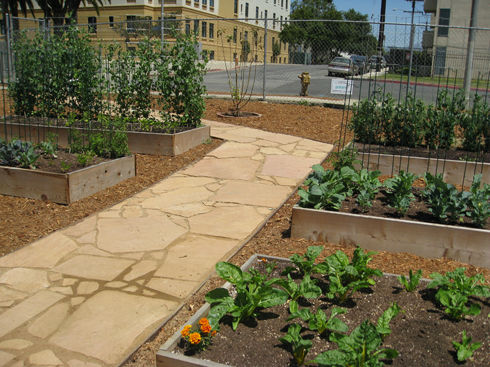 Pathway complete, plants growing in.  Happiness is a thriving garden!
Some of the tomatoes even had fruit set already: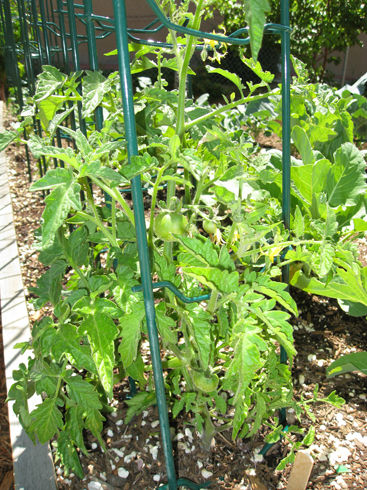 The pea trellises were full of juicy peas, and one of the gals was harvesting as I walked in.  She offered me a taste – so refreshing on the hot day we were having.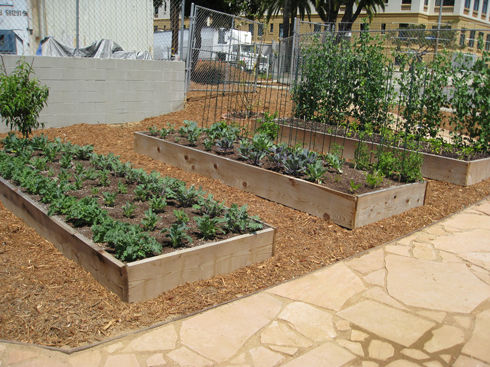 Several varieties of peas in the background, kale in the foreground, broccoli in the middle.
The fruit trees had almost all leafed out and many had fruit on them.  It broke the girls hearts to pinch off the fruit, but they knew it would make the tree stronger for future growth.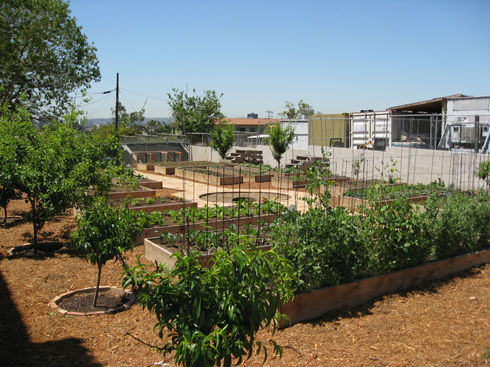 Apricots and nectarines in front, plums against the wall across the garden.
The only thing left to do is plant the citrus tree in the center (notice the hole in the ground) and build a sitting bench around it.  The residents are very happy with their garden.