When asked about her greatest garden challenge, Melinda from Sweden wrote to us recently, "No doubt about it, here in Sweden our greatest gardening challenge is the climate, low temperatures and frost as late as 13 June and as early as late-August. I just sigh when I see seed packets where 95 days frost-free are required. In spite of this challenge I am always looking for ways to "negotiate with nature" to create micro-climates and take such short-cuts as indoor sowing and can happily report decent crops of chili and sweet peppers, heirloom tomatoes, winter squash and sweetcorn. Always appreciate tips concerning early varieties, working with micro-climates and using natural fertilizers."
We immediately thought to send her a couple of solutions based on latitude. Here's why, the general rule of thumb with seeds is that if you grow seeds that come from areas similar to your own, they are adapted for your seasonal challenges and will most likely grow well. Here are some of our favorite picks for short season gardenerds:
Denali Seeds – located in Alaska, which is on roughly the same latitude as Sweden, they offer seed varieties that have been tested in Alaska gardens. They are perfect for extreme short-season gardens.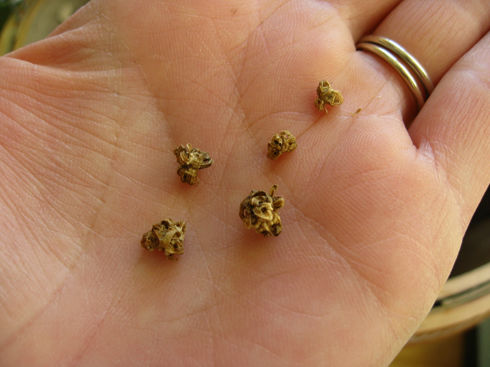 For those lower in latitudes than Sweden:
Victory Seeds – always a great source for heirloom and rare seeds, Victory offers a collection of short-season cool and warm weather crop seeds. This collection is also recommended for those with cool summers.
Heritage Harvest Seed – a supplier of rare and endangered heirloom vegetables, has a short-season collection as well. Scroll down to find an impressive list of seeds for your entire growing season.
Tomato Fest – has a short-season tomato collection of interesting heirloom varieties as well.
As always, a short-season gardener's best friend is a collection of indoor seed-starting trays and cold frames. Put a green house on your wish list (if you don't have one yet) and plan well for the time available. Hoops extend a growing season as well.
You can also check out our friend Niki Jabbour's The Year-Round Vegetable Gardener: How to Grow Your Own Food 365 Days a Year, No Matter Where You Live
. She's got plenty of tips to help short-season gardeners get the most out of their time.