We've been hard at work helping people get rid of their lawns in favor of edible front yard landscapes instead. Our latest garden is located inland where temperatures are high in summer, but large trees create a lot of shade; two conditions less than ideal for growing food. This new front yard veggie garden works around all that.
The homeowners, both rabbis, wanted to incorporate as many of the Seven Mystic Fruits of Israel into their garden as would fit. Those Mystic Fruits are wheat, barley, pomegranates, figs, grapevines, olives, and dates.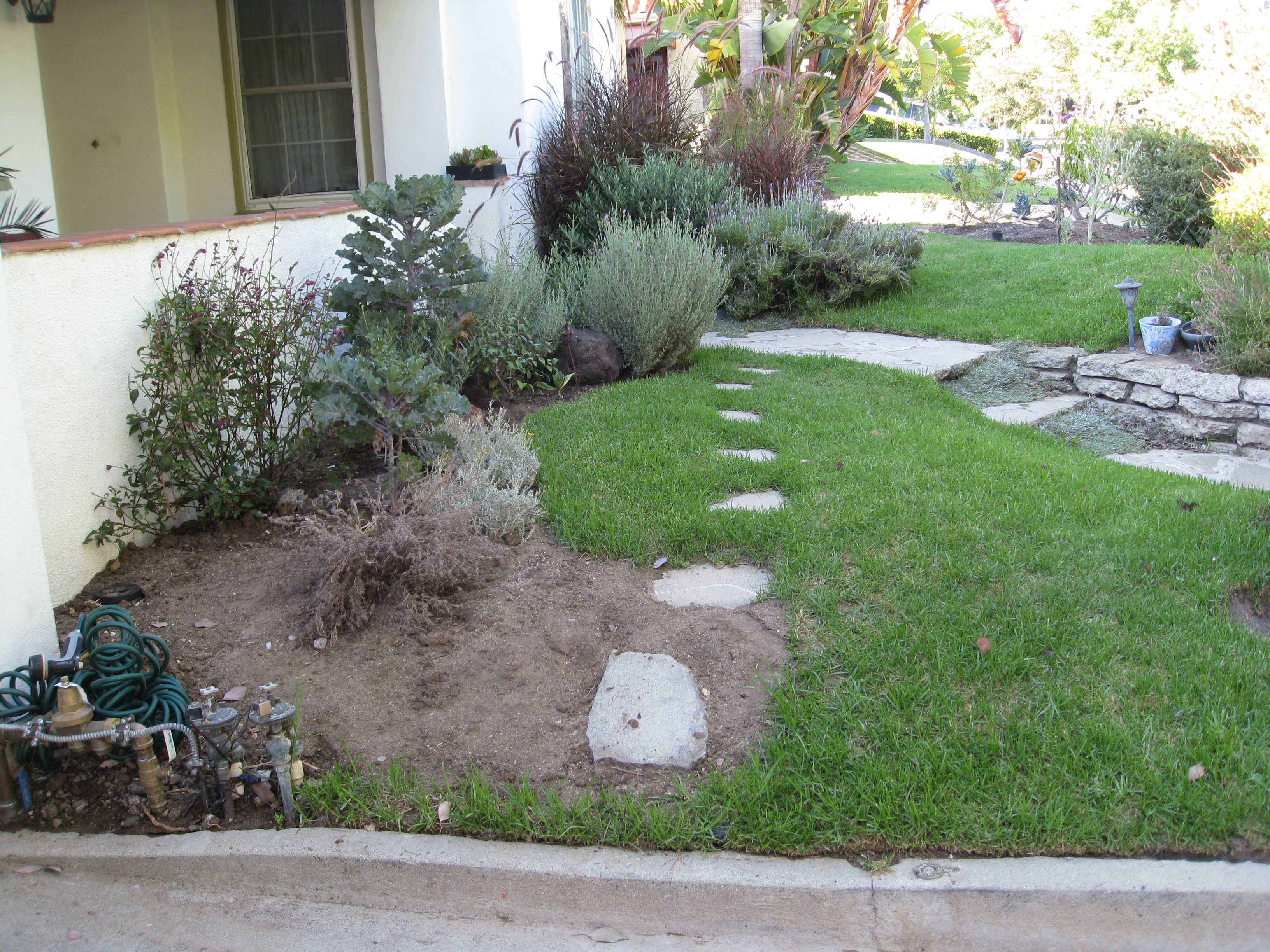 We couldn't fit a date palm, but we designed the tiny space to include fig, olive and pomegranate, as well as a couple of citrus trees. We also planned to add blueberries, artichokes and native strawberries to the landscape. The homeowners can grow wheat and barley in their new raised beds if they want, but for now they chose cool-weather crops instead.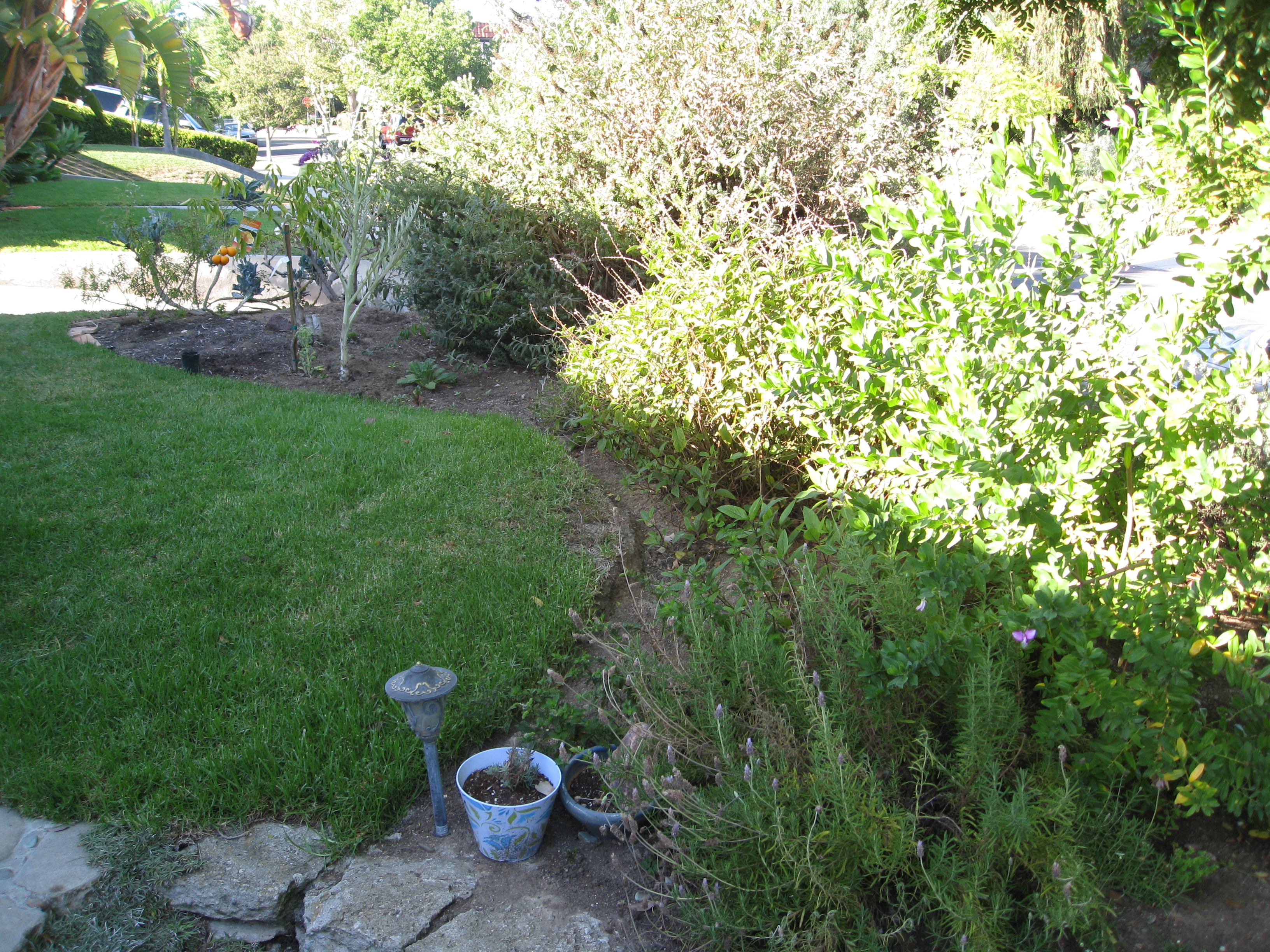 We widened the area for growing food and created raised beds to define the space. The new garden now holds Swiss chard, garlic, leeks, broccoli, cauliflower, kale and more.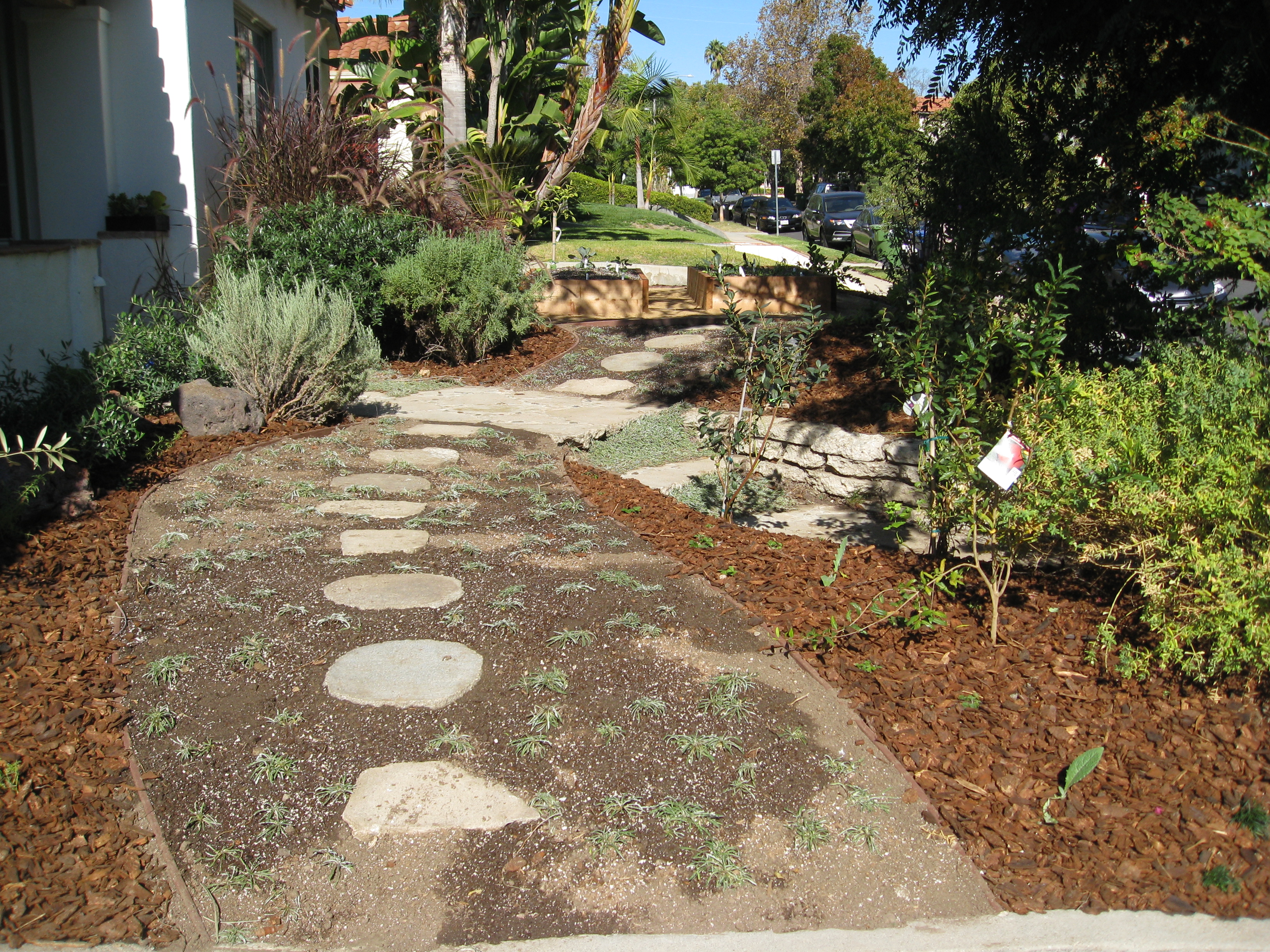 After the transformation (but still needing to grow in) you'll see a well-defined dymondia path flanked on either side with olive and pomegranate trees, artichokes, blueberries, and native strawberries. The rest of the yard contains shade tolerant native and drought tolerant plants.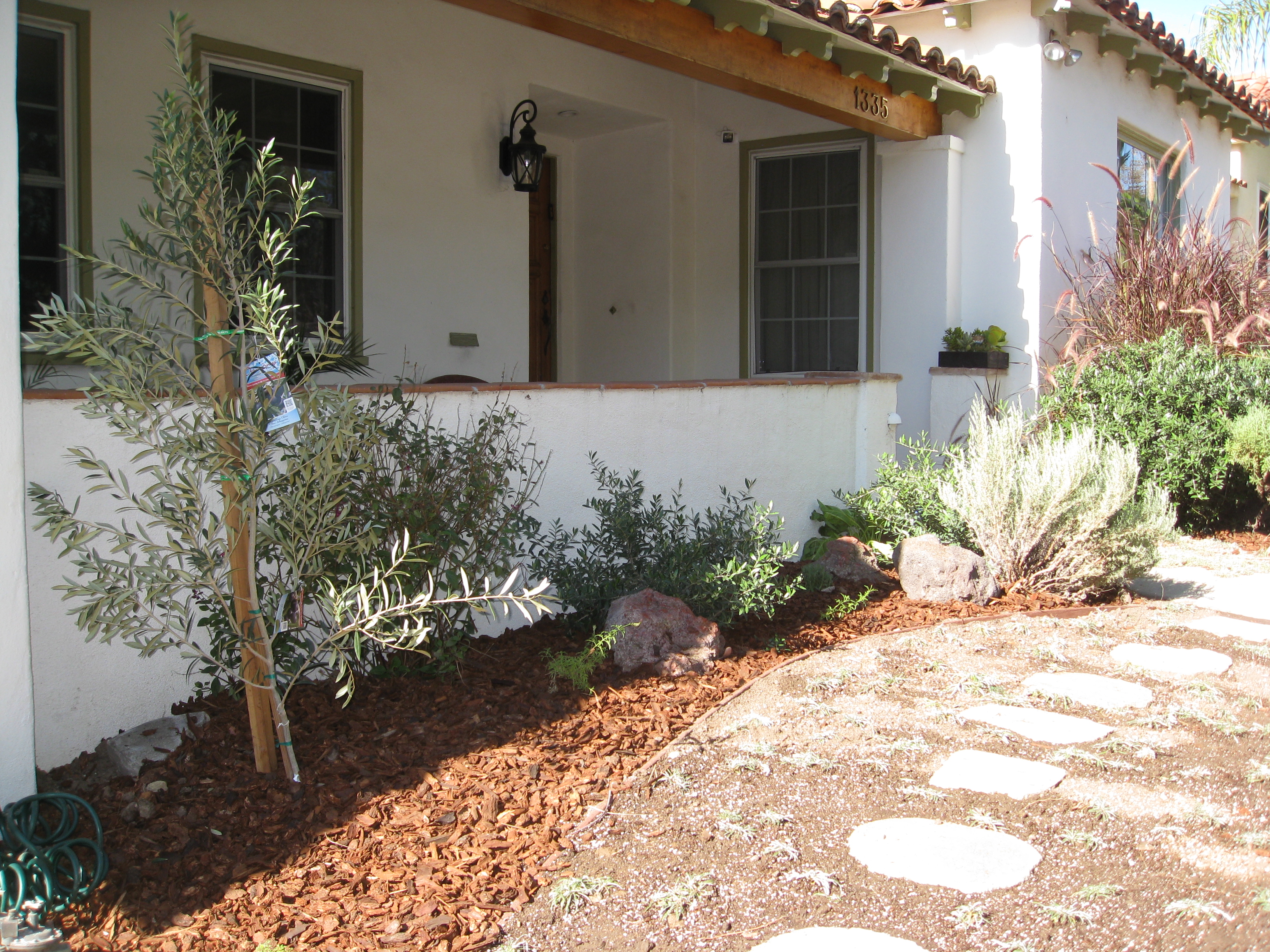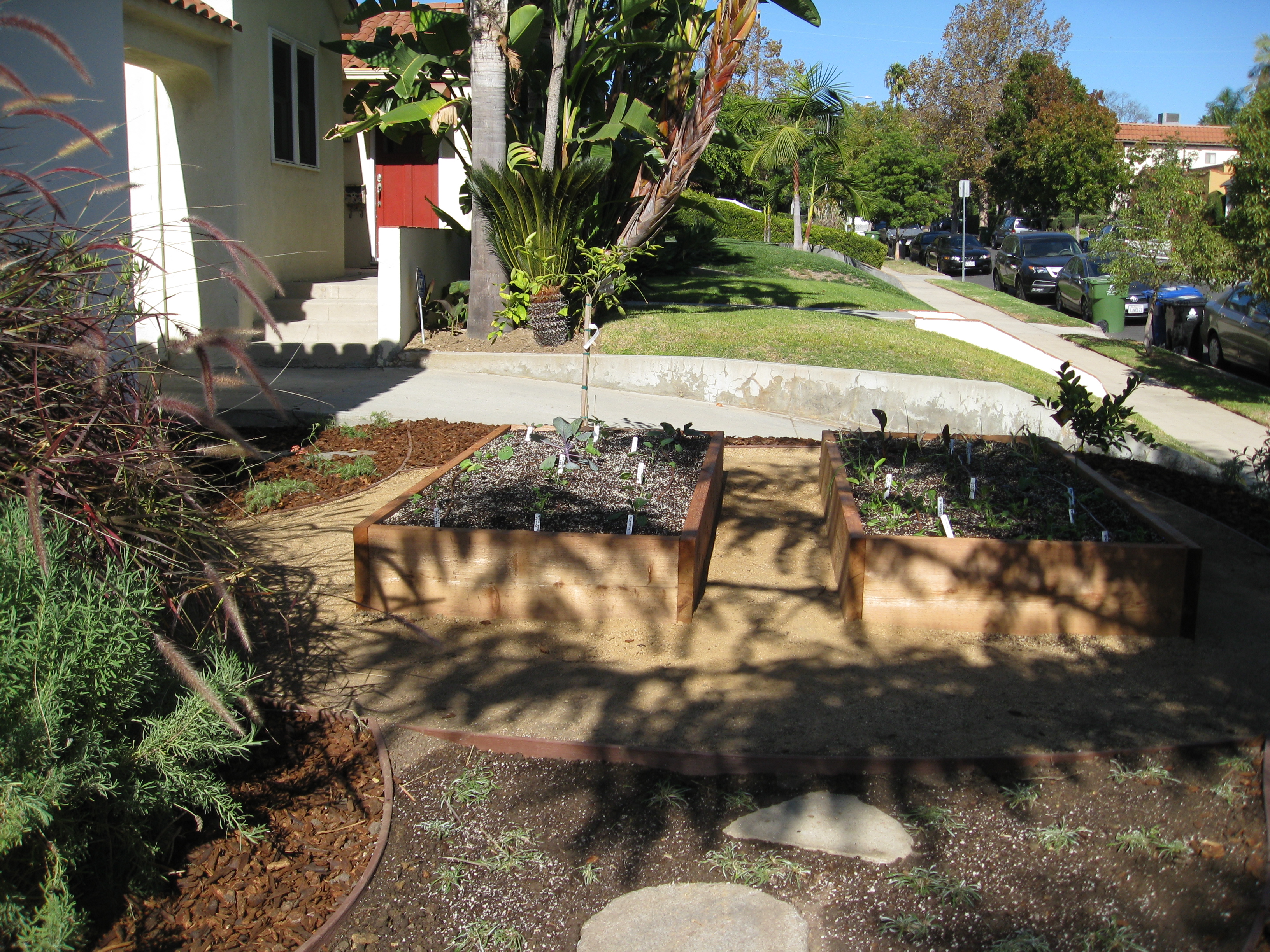 We started with 5 gallon dwarf fruit trees so the homeowners can train them to fit their tiny space. A fig and Santa Rosa plum were installed into the parkway and will be pruned in an espalier fashion to keep clear of passers by.
A circle of decomposed granite will allow rain to percolate down into the soil for deep roots to feed upon later. Existing rosemary and lavender plants were kept to enhance the new landscape.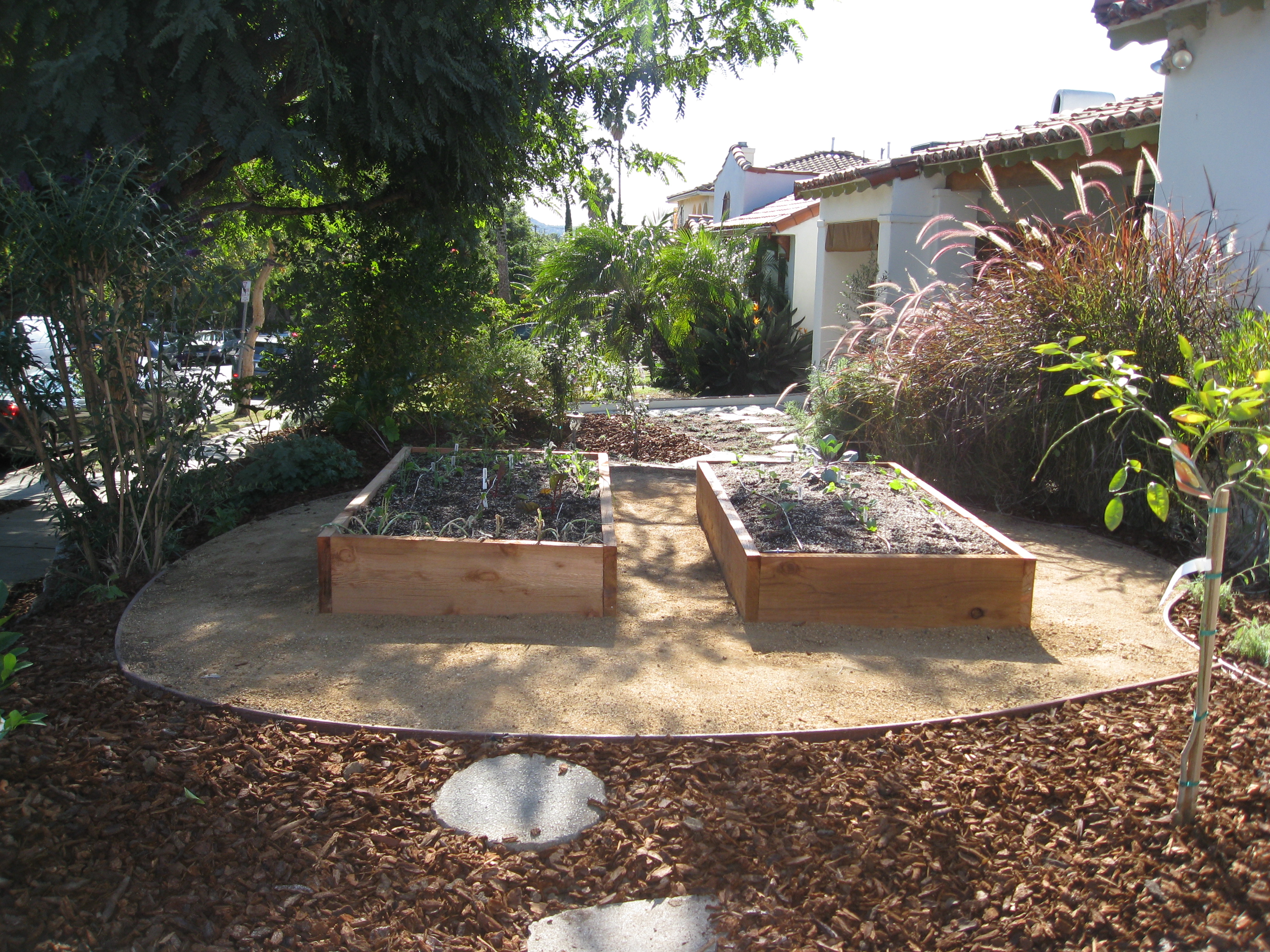 Native plants used on the terraced slope near the sidewalk include heuchera, California bush anemone, Cleveland sage, hummingbird sage, seaside daisies, lilac verbena, red buckwheat, and yarrow.
The homeowners are so happy with their new edible landscape, and already have neighbors stopping by to see what's new. Soon they will be saving water and enjoying food from their home garden with friends.