Small space gardening is our specialty here at Gardenerd. We like making the most of tiny gardens, and our latest project was no exception. Using pre-fab products, we turned a plain old balcony into a farm-for-one in Hermosa Beach, CA. You can do this too. Here's how:
The Balcony
The client's balcony was tiny, to say the least. 2 outdoor seats and some pots with succulents took up much of the space. The client was so excited about growing some food though, she was willing to empty a couple of pots filled with what we called, "sad grass." These decorative grasses were not happy in their pots, so the promise of tomatoes made it easy to discard the old grasses in favor of new edible crops.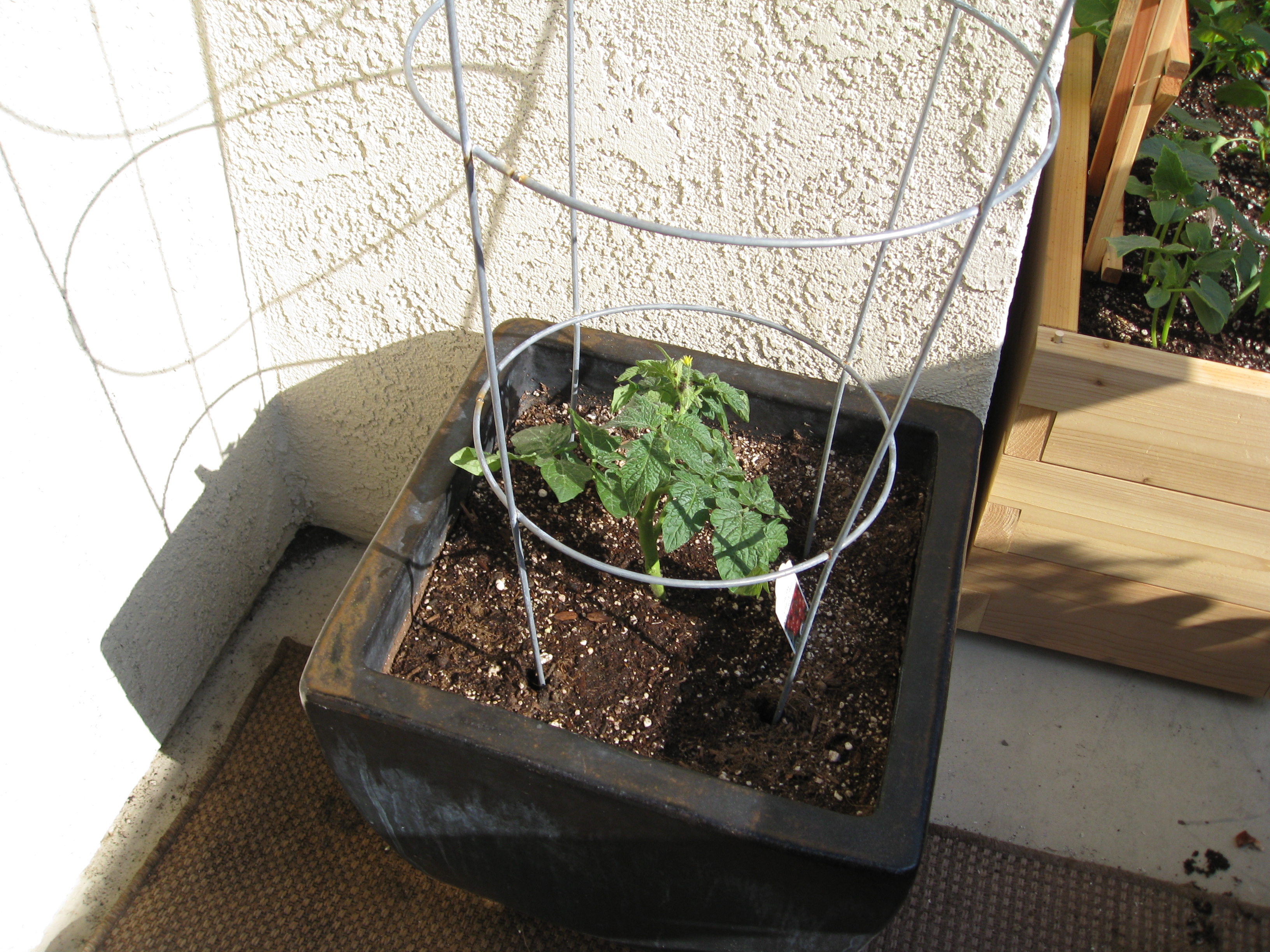 With the addition of biodynamic soil, a MiniFarmBox Rolling Balcony Box and some Woolly Pocket wall planters, we had our garden sorted out.
Growing up
Vertical gardening is key in small spaces, so crops like pole beans and cucumbers play a major roll here. We brought in a short trellis to extend our growing space upward and situated some wall planters for herbs above that.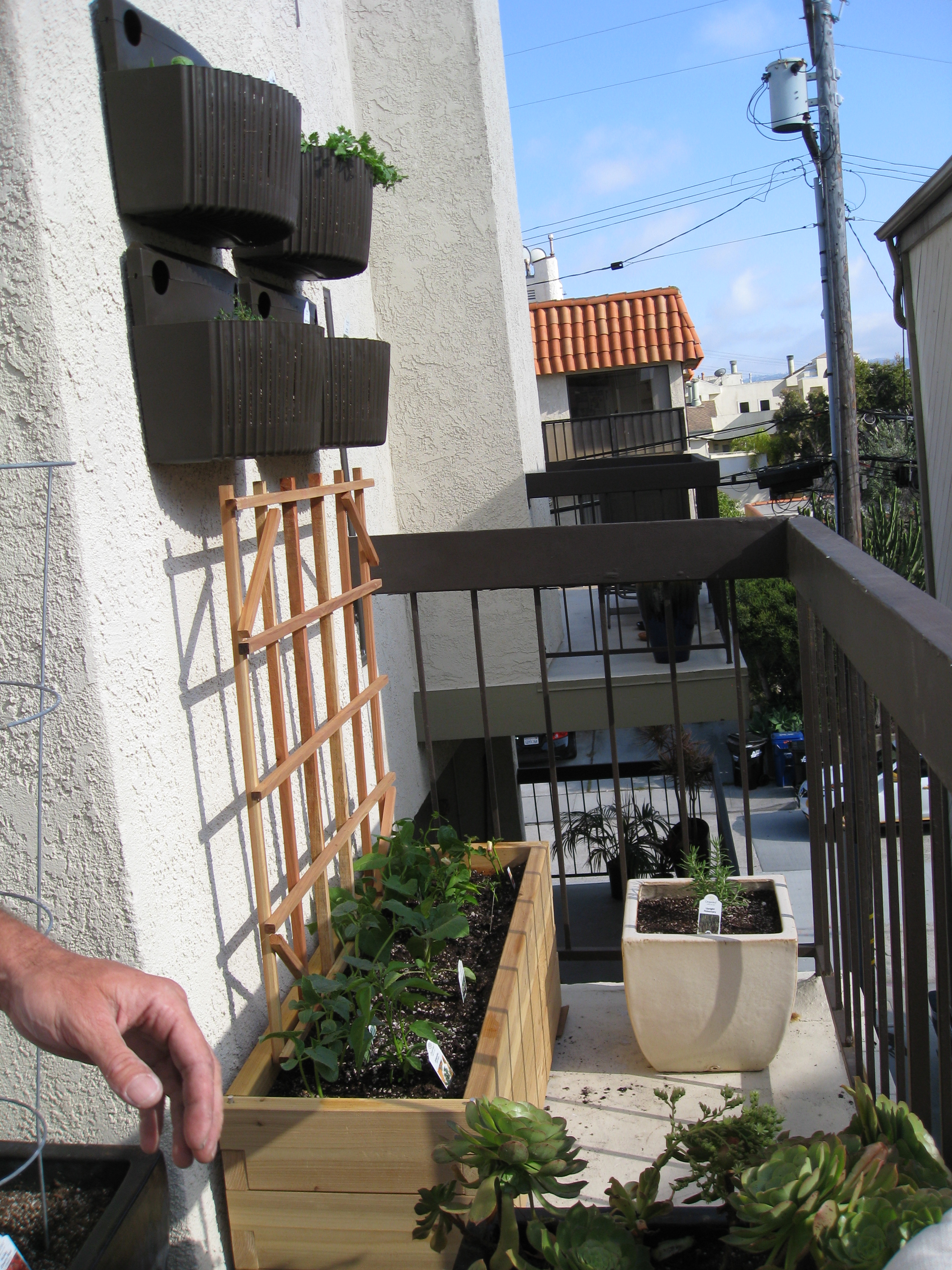 We were able to fit two more Wall Planters above the tomato pot, giving the client a total of 6 pockets for growing herbs and strawberries. The cedar trough planter holds summer crops like peppers, eggplant, okra (a stretch for space, but worth a try, right?), pole beans and cucumbers.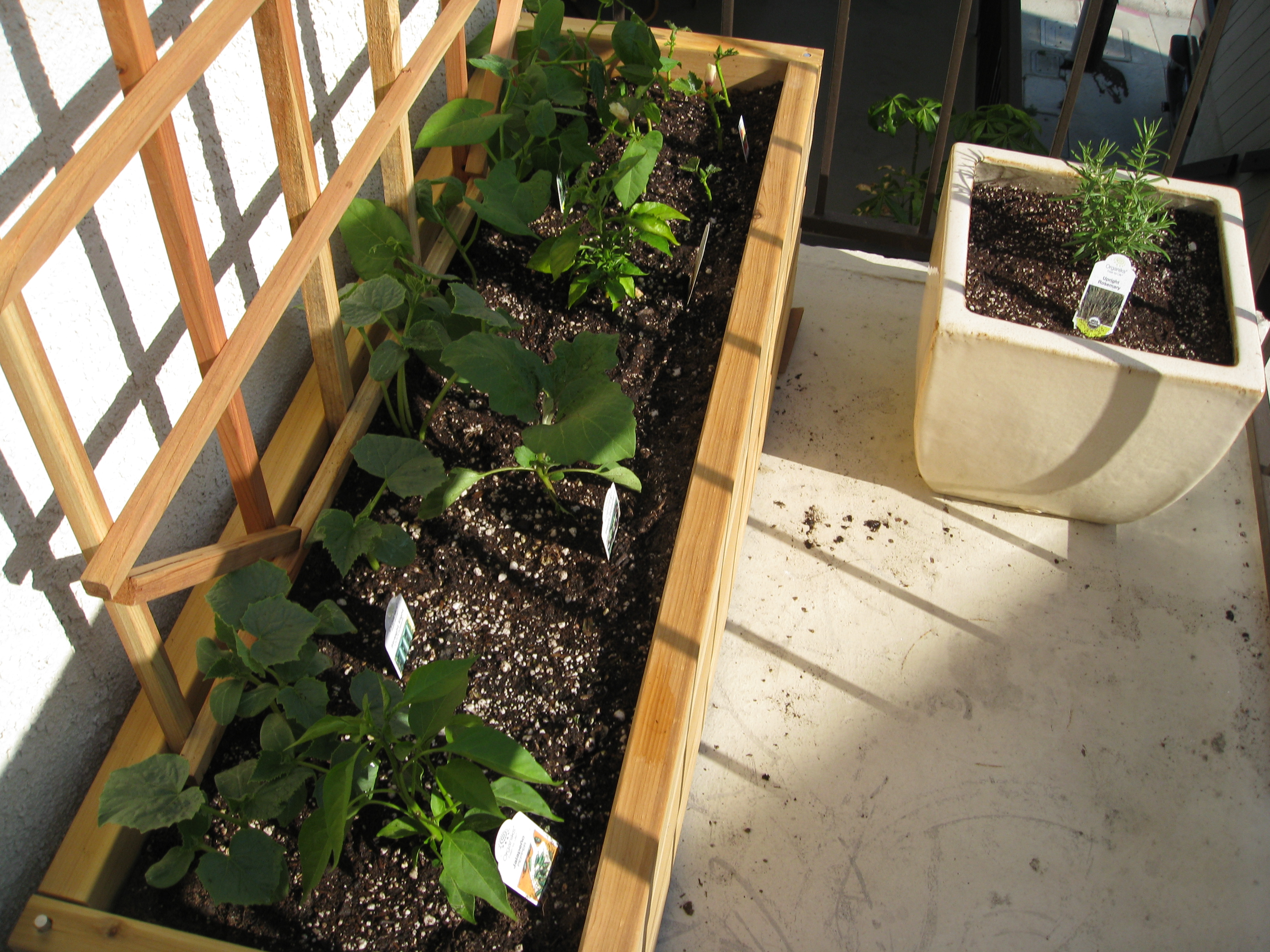 For the herb planters we chose oregano, thyme, cilantro, parsley, basil & dill. Some will spill over the edge to cover the planters.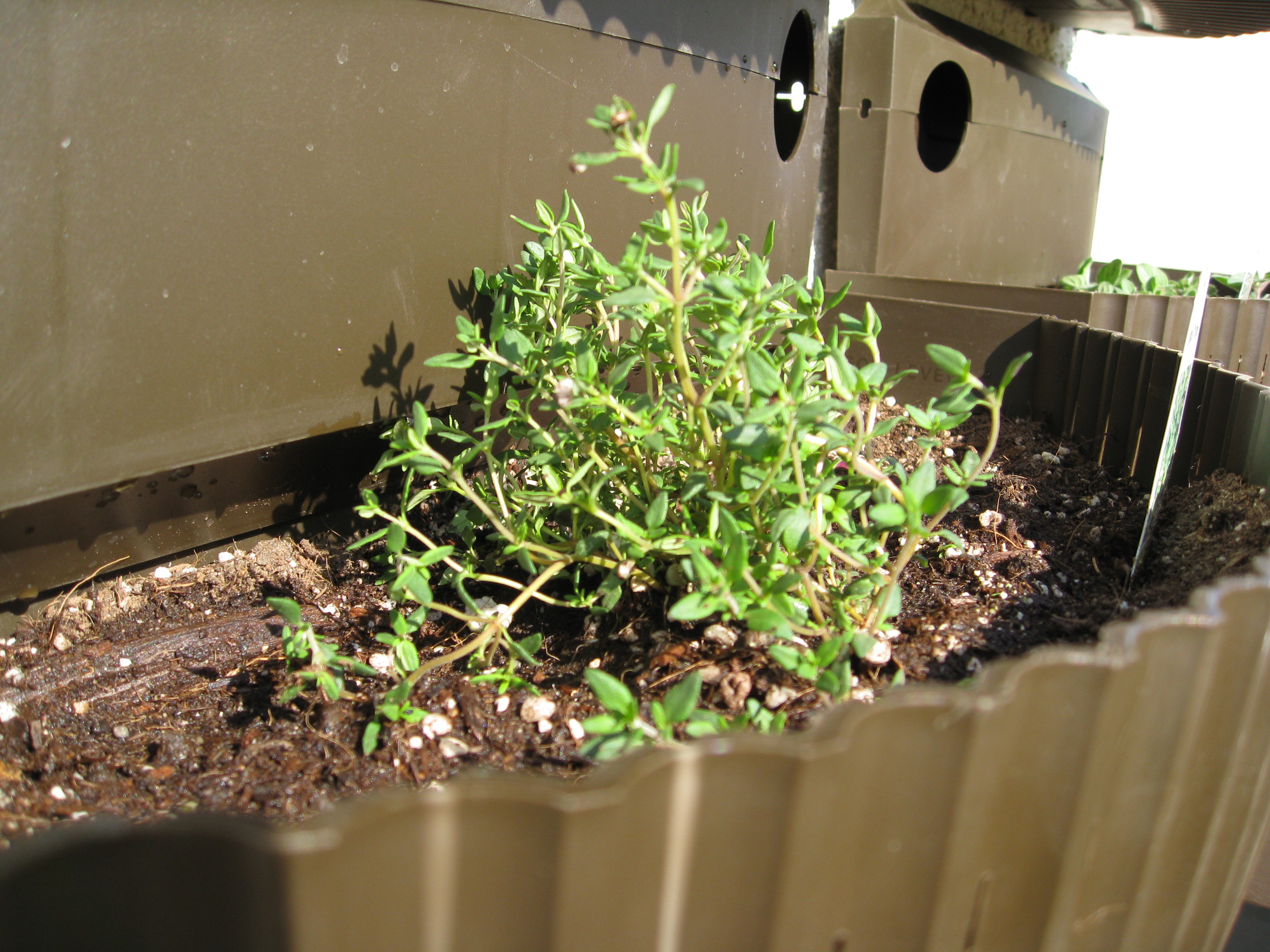 The client plans to add more herbs to each wall planter. Her new plot gets afternoon sunlight and reflected morning light from the building next door. She'll water by hand (the wall planters have a reservoir) and pick her produce in a couple months.
In the fall we'll plant salad greens and brassicas, peas, and more. It's a great starter garden for one person, and it proves that you can grow food in just about any space!