If you still have tomatoes on the garden, make use of them with this delicious and colorful tomato tart recipe. It comes together quickly and has a winning flavor that will preserve summer in your memory for the rest of fall.
Puff pastry makes this dish easy. Read our notes below for tips on how to get this recipe right the first time.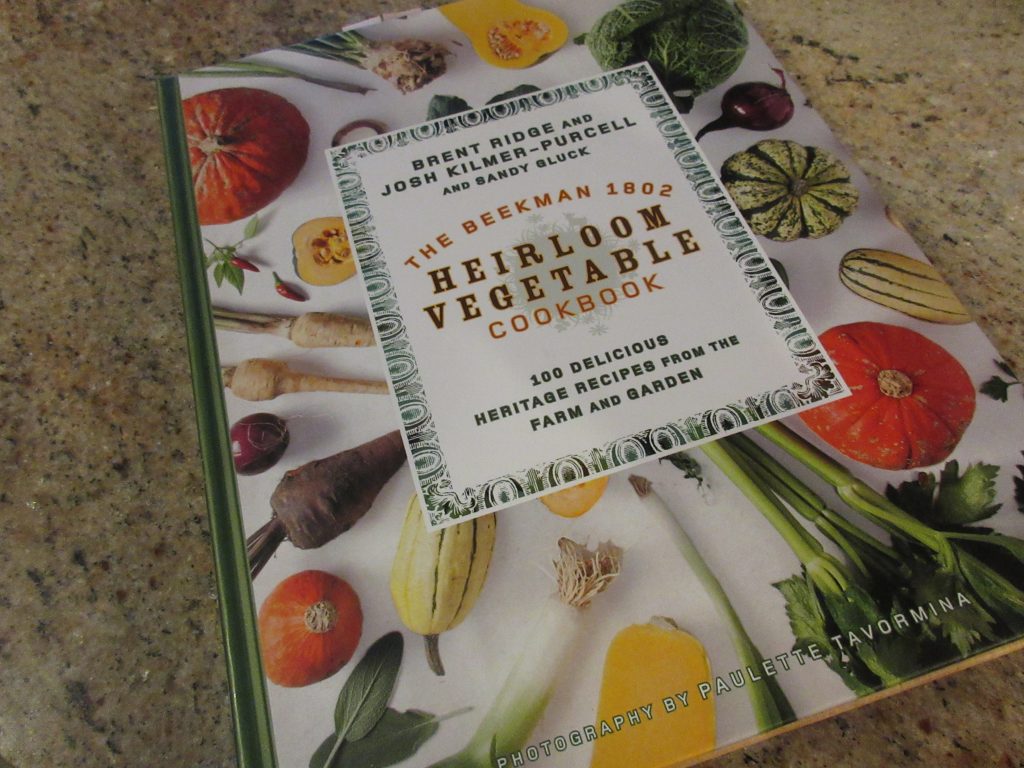 Ingredients
all-purpose flour, for rolling the pastry
1 sheet (about 8 ounces) frozen all-butter puff pastry, thawed but still cold
2 tbsp. olive oil
1 c. whole-milk ricotta, drained
4 oz. soft goat cheese, crumbled
2 large eggs
1/3 c. chopped fresh basil
3/4 tsp. kosher salt
1/4 tsp. freshly ground black pepper
3/4 lb. assorted tomatoes, cored, cut into slices, and halved
My aunt and uncle gave me this cookbook a few years ago, and I've been wanting to make this tomato tart recipe from the get-go. Here's how to do it:
Method
Start by thawing the puff pastry for a couple hours until it unfolds easily but is still cold.
While that's happening, preheat the oven to 425 degrees F. Mix together 1 cup ricotta, 4 oz. goat cheese, 2 eggs and 1/3 cup basil in a bowl. Season with 1/2 tsp. salt, and 1/4 tsp. pepper. Mix to combine. Refrigerate until needed.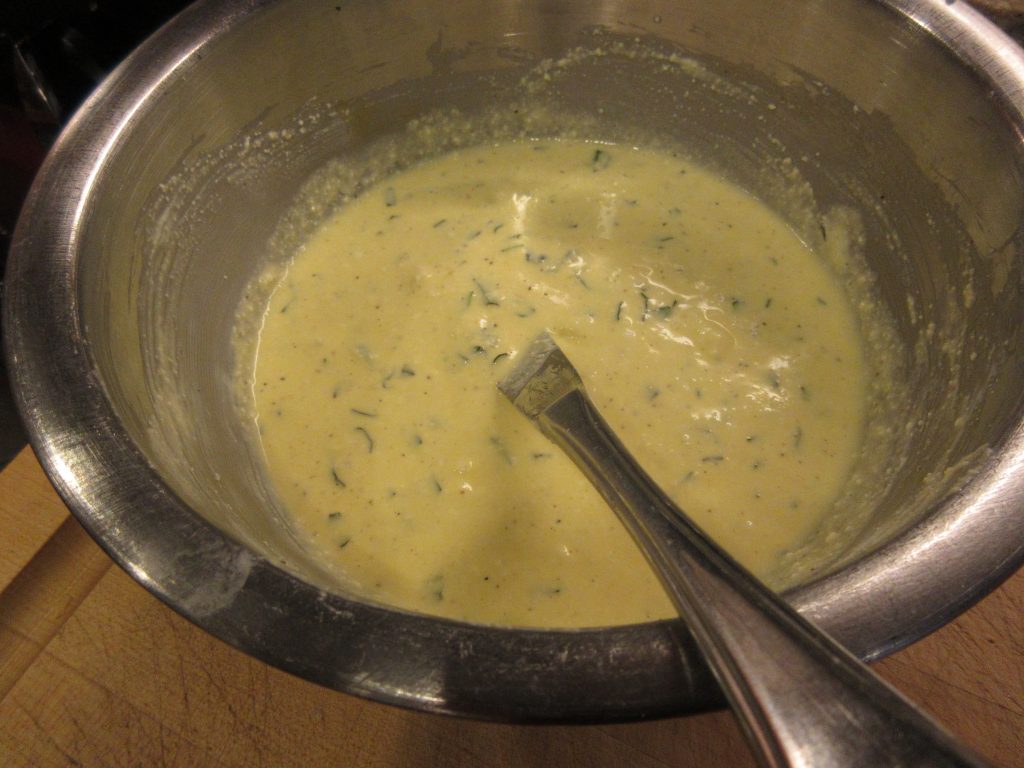 NOTE: this mixture made a lot more of a base layer than what I should have put on the pastry. More on this later.
Next, once thawed roll out the pastry into a 15″ x 10″ rectangle and place it in a parchment lined baking sheet. Score the edges 1-inch away from the edge all the way around. Pierce the inner area with a fork.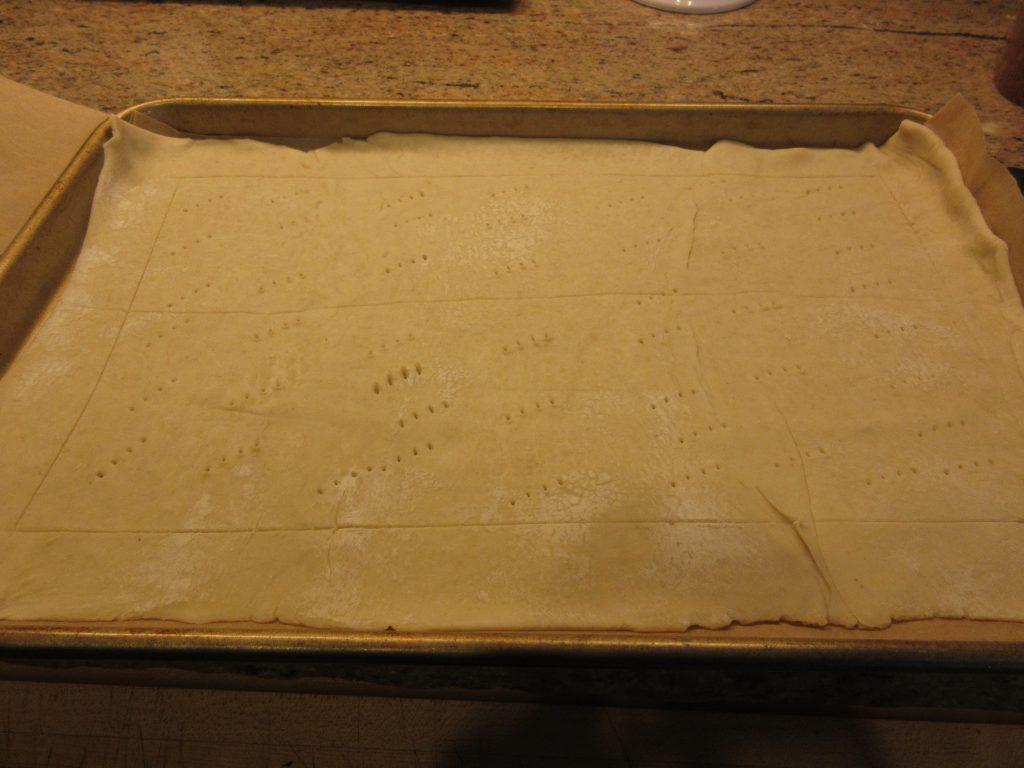 Brush the puff pastry with 1 tablespoon of olive oil (could use garlic oil to make it more interesting). Just sayin'.
On to Tomatoes!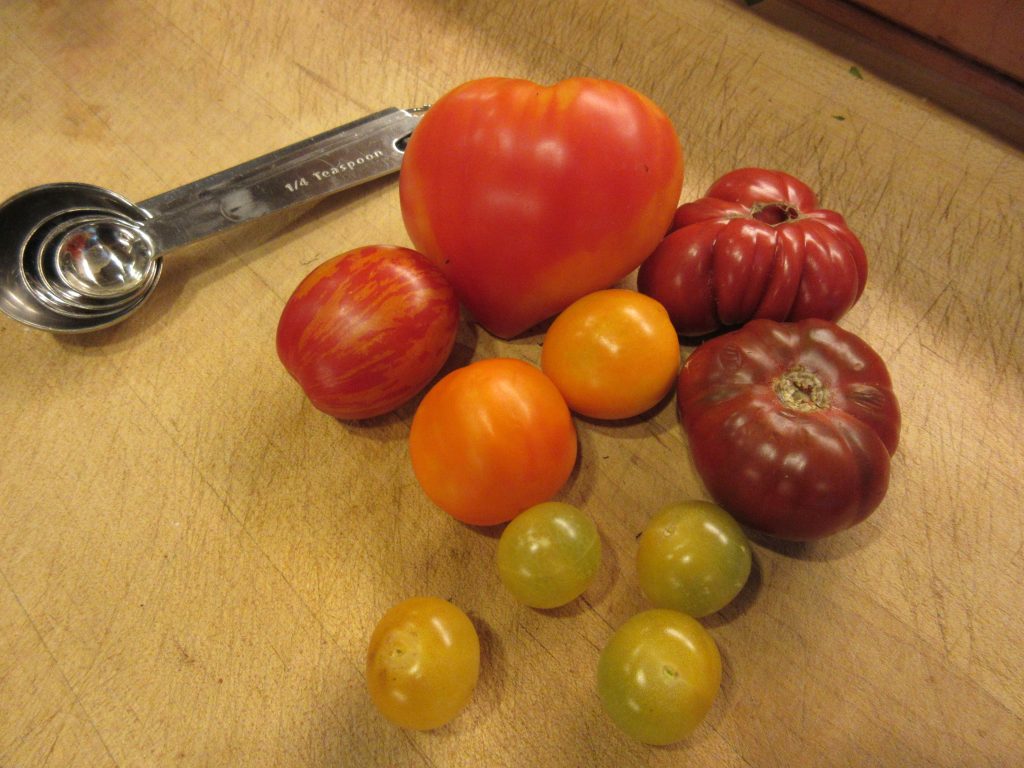 Next slice your tomatoes about a 1/4″ thick.
Spread the herbed cheese mixture on the puff pastry from the center out to the scored lines. Note: as mentioned above, there was more cheese mixture than room for it on the pastry. I used it all, but I would hold back about 1/4 of it to see how it spreads on your pastry dough. At this point we were coloring outside the lines and I was worried.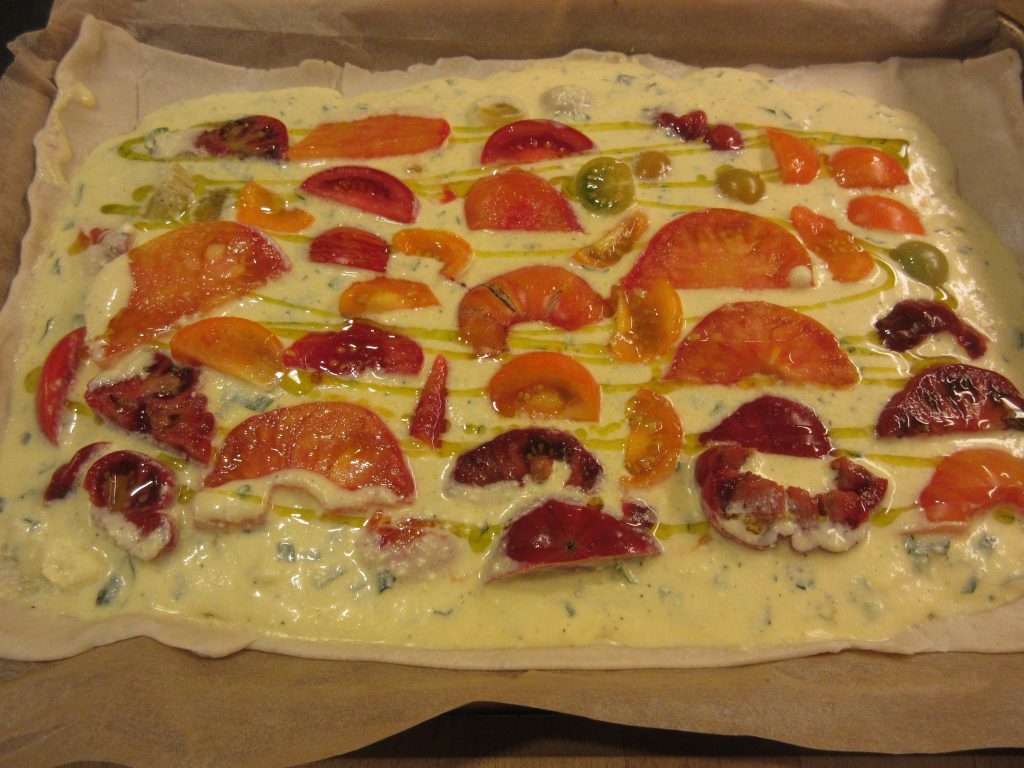 Top the cheese mixture with tomato slices overlapping slightly if you have room. Sprinkle the last 1/4 tsp of salt and 1 tablespoon olive oil over the top.
NOTE: If your mixture is bleeding outward, fold up the edges toward the center a little to keep things in place. Otherwise just put it in the over. The scoring will help form an outer edge in the puff pastry to keep the base from spreading.
Bake for 30 minutes or until the edges are golden and the filling is set.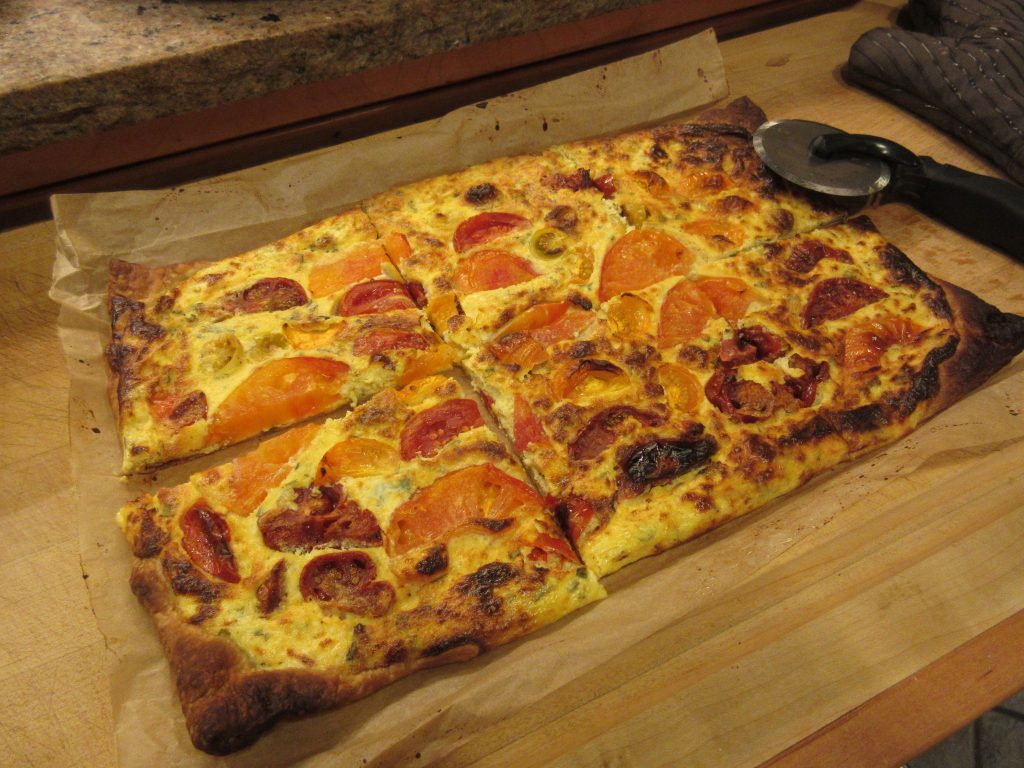 Try this tomato tart while fresh tomatoes are still available. You'll want to add this to your regular rotation of recipes for next summer. Find other great tomato recipes here.