Watermelon is an essential summer fruit. If you are harvesting them from your garden right now, watermelon granita is a great way to preserve the flavor of summer before things cool down.
Watermelon granita (or any granita, really) is a slushy, refreshing way to enjoy fruits of all kinds. The technique is the same for all fruits, it just takes a little bit of time. Try this before summer ends (and we're talking Solstice, not Labor Day).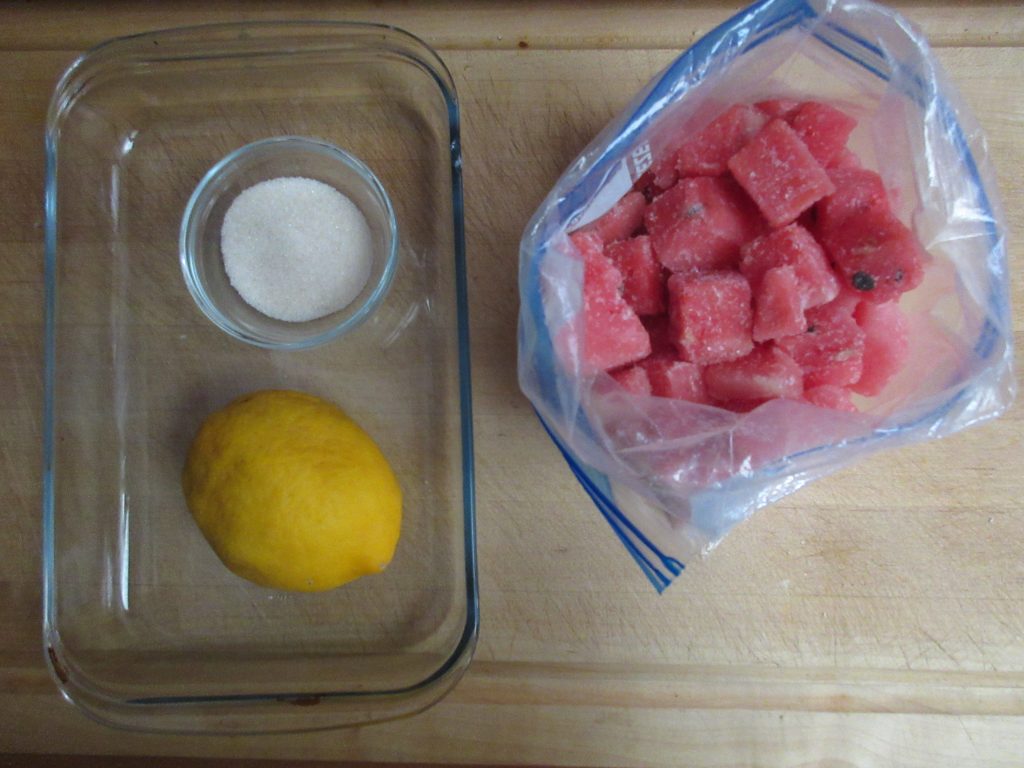 Ingredients
1 pound watermelon
2 tablespoons sugar
2 tablespoons lemon juice
(optional) approx. 3/4 c water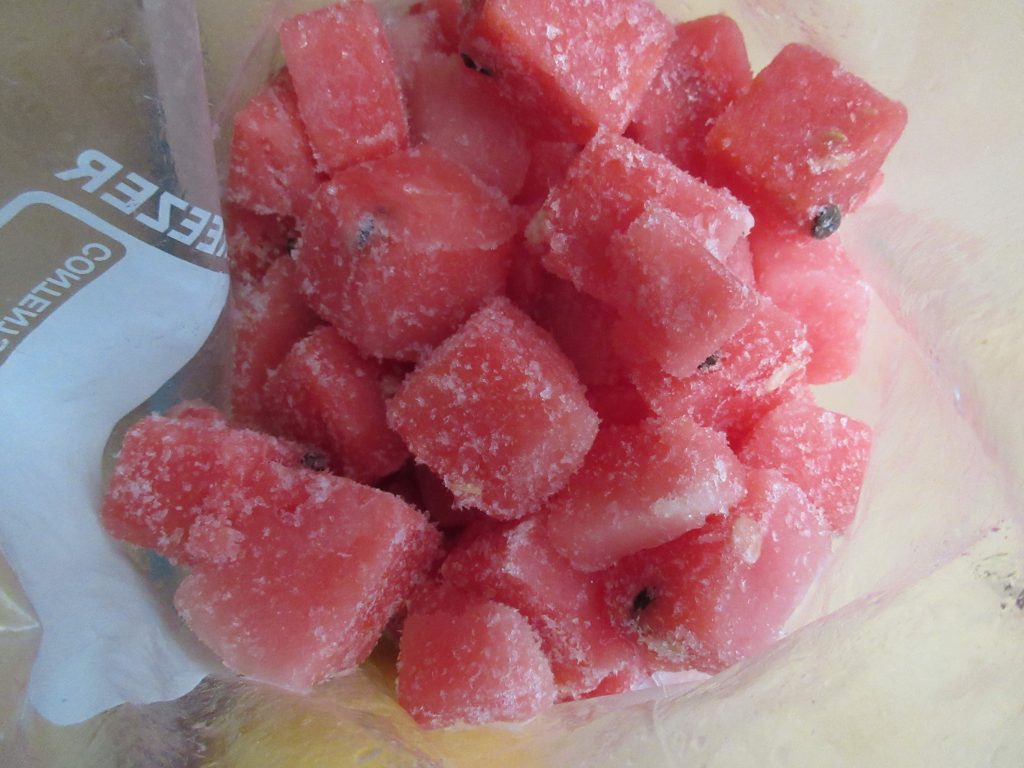 Method
1pound watermelon
2tablespoons sugar
2tablespoons lemon juice
Cut the watermelon into 1-inch cubes and then freeze them on a cookie sheet until they are firm. Then transfer them to a plastic bag to store until you are ready to make the granita.
Put all the ingredients into the blender (except water) and puree the mixture until it liquefies.
NOTE: In a high-speed blender like Vitamix, the blender doesn't like mixing things without liquid. So ours just seized up. Add some water to facilitate easy mixing (many recipes do).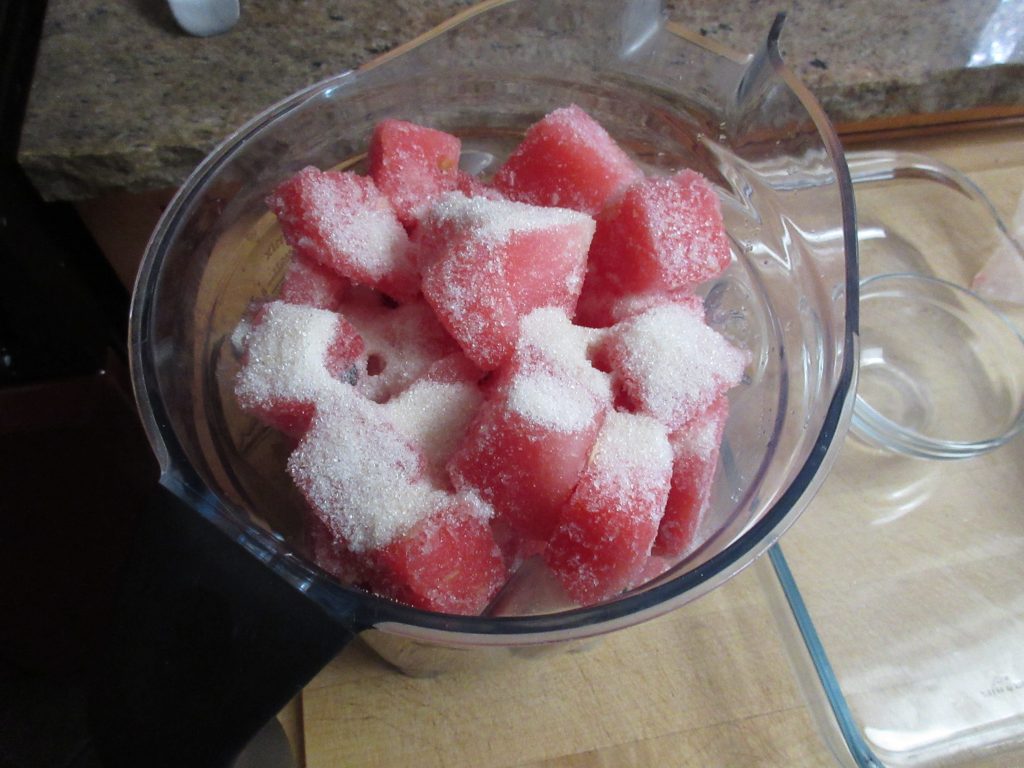 Next, spread the blended mixture into a glass casserole dish.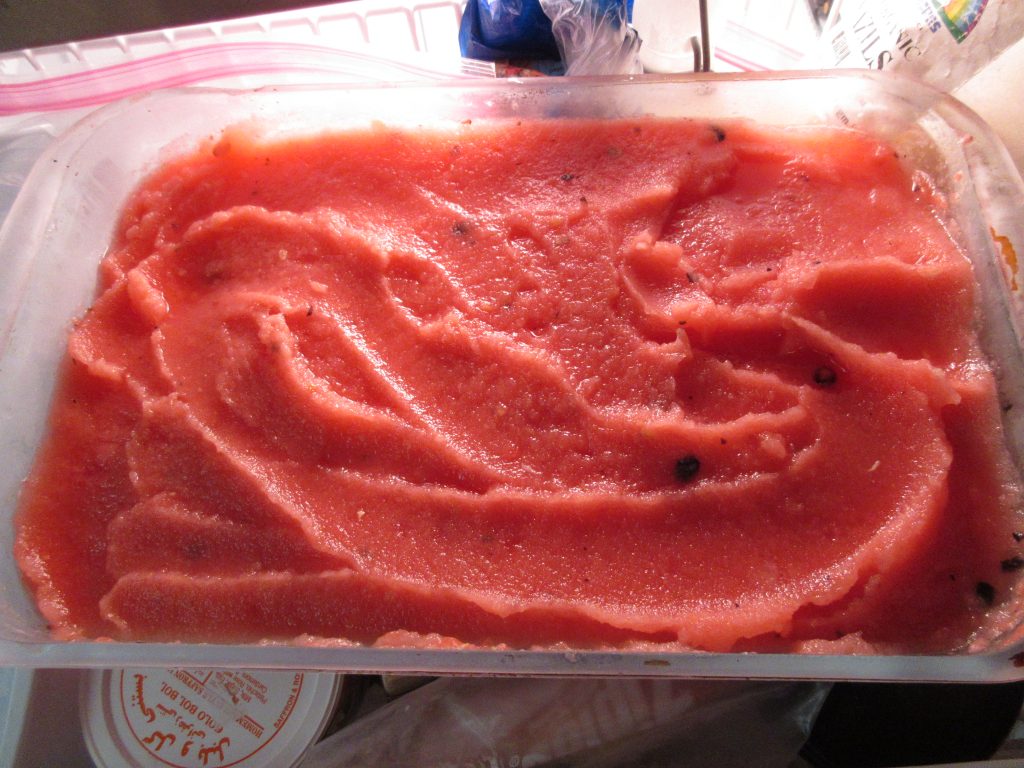 Place the dish in the freezer and after 30 minutes use a fork to scrape the mixture to break up ice crystals. Repeat this process every 1/2 hour for 2 hours until the ice crystals don't stick together anymore. It's a science thing.
Transfer the mixture to serving bowls or containers for storage in the freezer.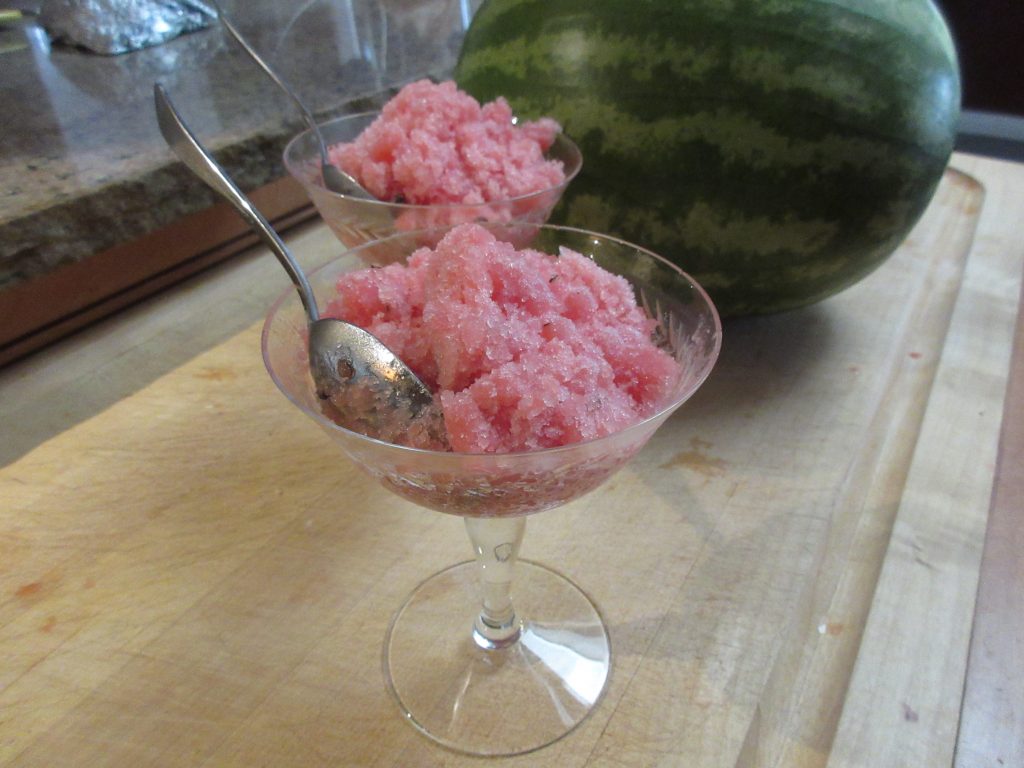 Usually a granita is more slushy but the recipe didn't work out that way for us. That's why we recommend adding water to the mix for a more liquid consistency.
Still, it is delicious and doesn't take up fridge space. We can enjoy watermelon flavor anytime! Try this one before they're gone for the season.