It's time to highlight another turf removal project we've just completed. This one is primarily non-edible, but we were excited to transform another front lawn into a water catchment basin, and make it a home for native and drought-tolerant plants.
The family wanted colorful plants that gave them a little privacy while taking advantage of the city's rebate program, which covered the cost of plants and hardscape materials. Let's take a look:
Before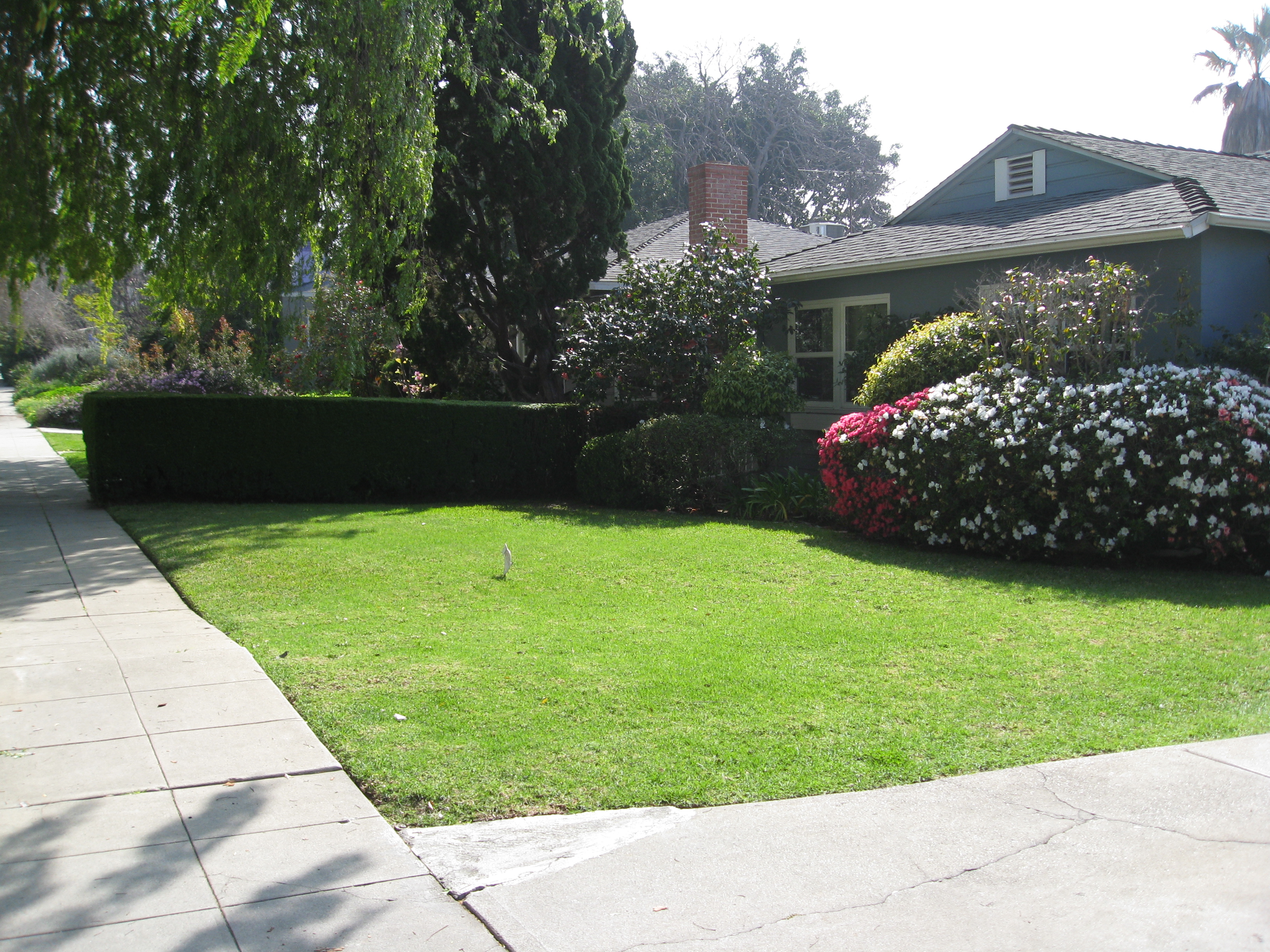 The homeowner wanted a path next to the driveway to make it easier to load music equipment in and out of cars. They also wanted to create easier access to the house.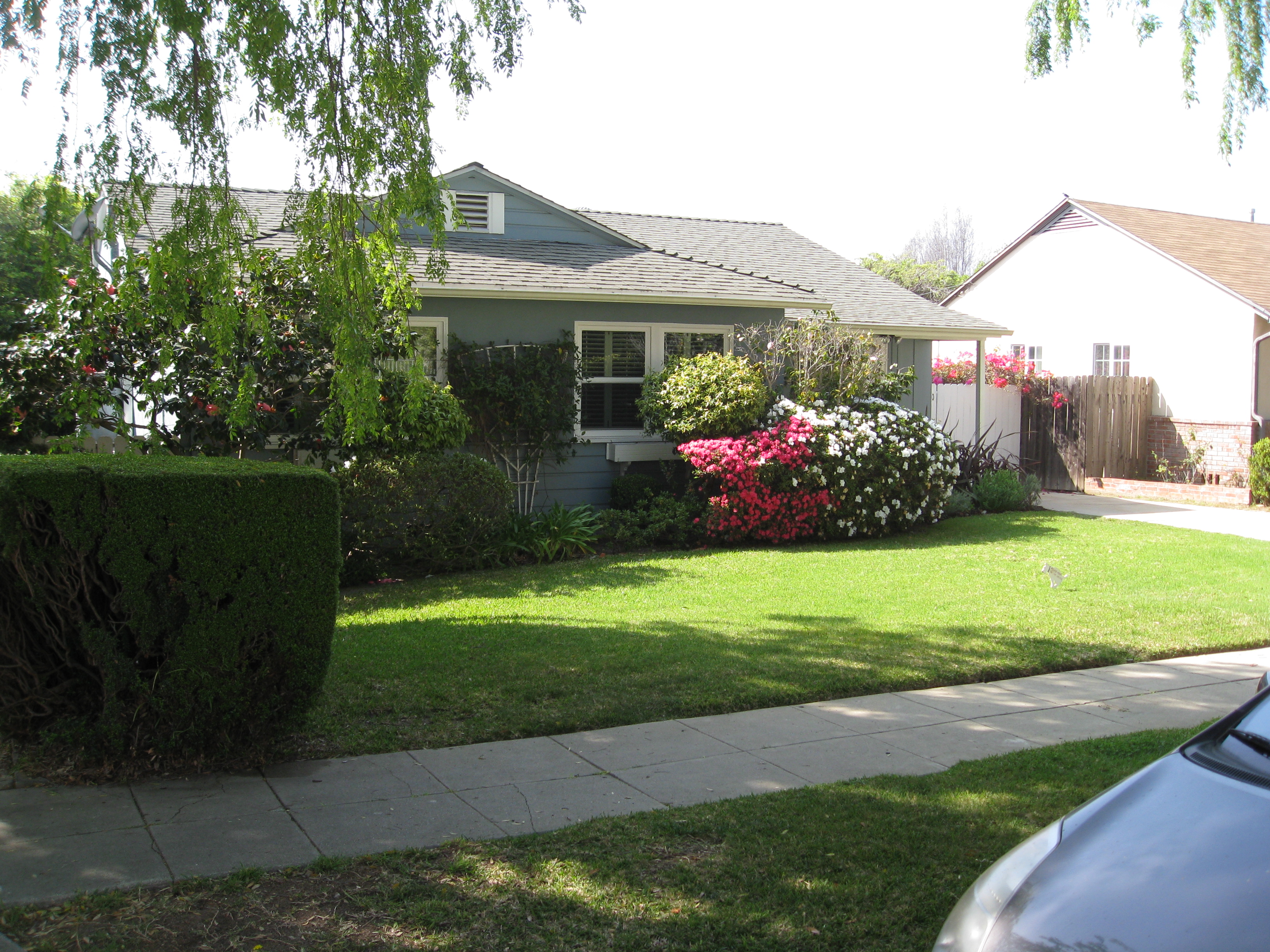 We decided to preserve a few existing plants to anchor the project, but replace most of the landscape with more naturally shaped hedges and plants. The yard gets a fair amount of shade, so we chose suitable plants for the task. We decided to install a bioswale to take advantage of a prominent downspout near the front door.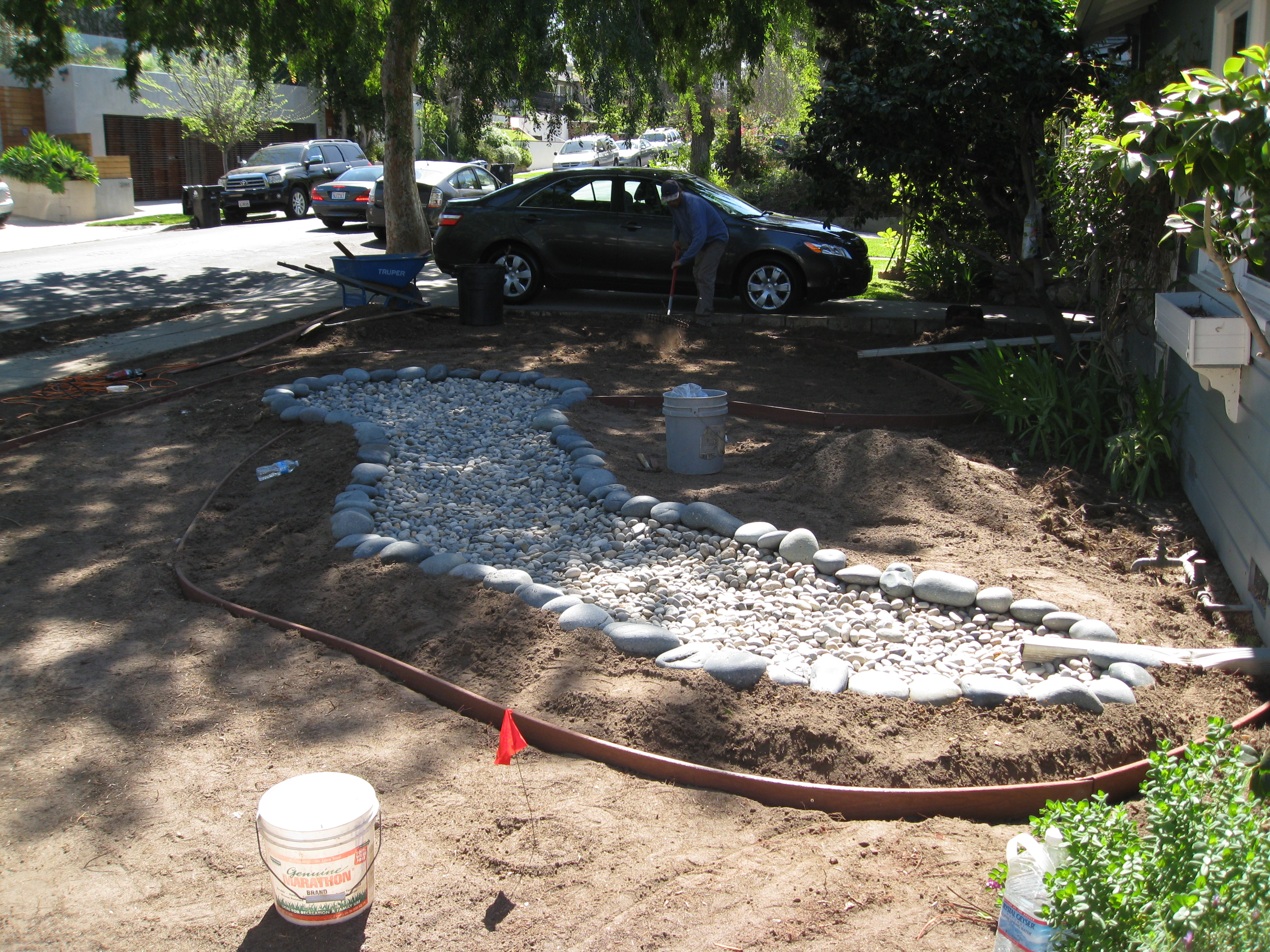 The bioswale is graded to be deeper as water flows away from the house. It will capture rainfall and feed the plants growing along the edges.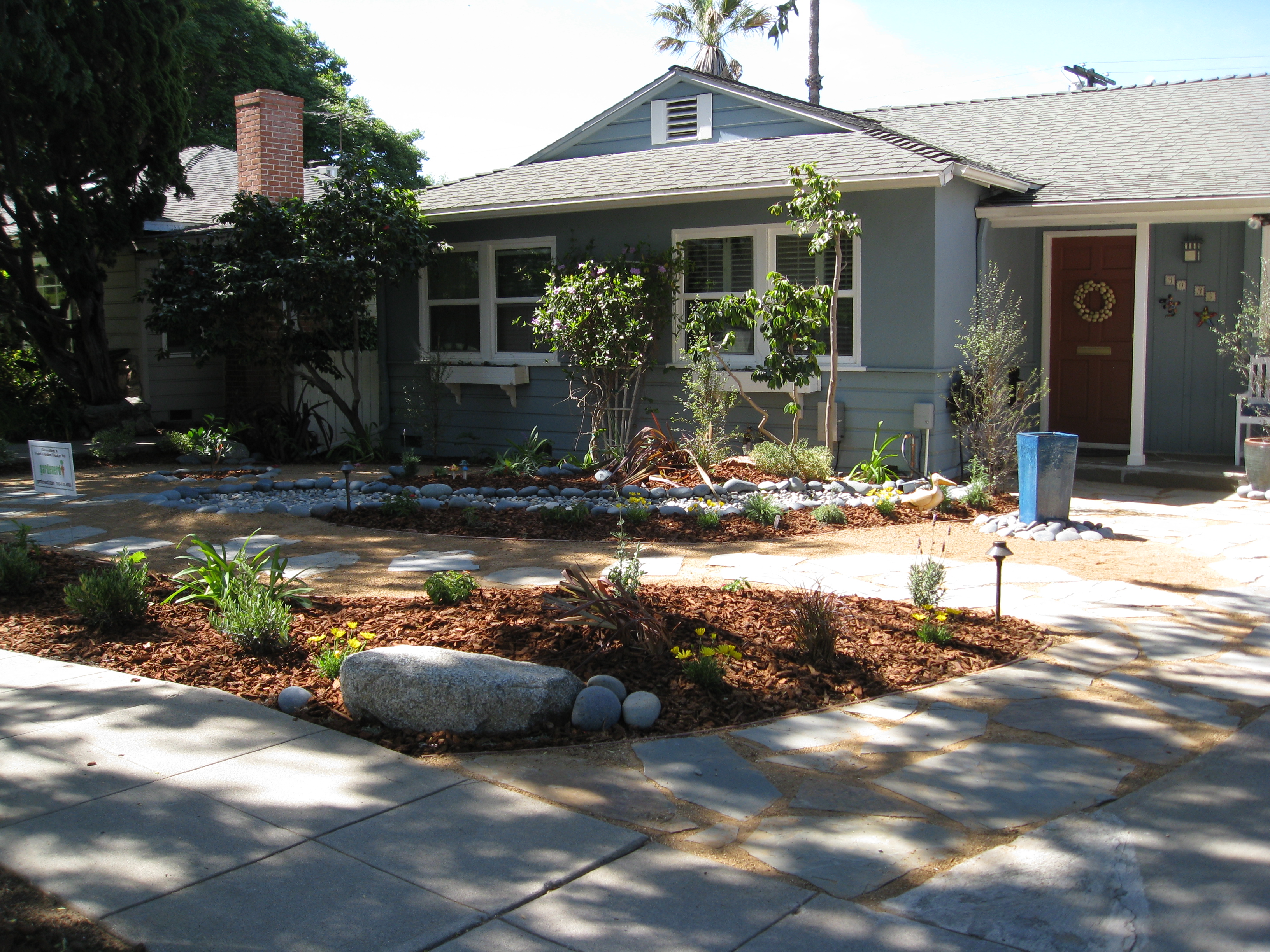 The homeowner requested a water feature as a focal point. A new Meyer lemon tree also offers visual interest. We brought in a couple of boulders and contoured several mounds to keep water on site.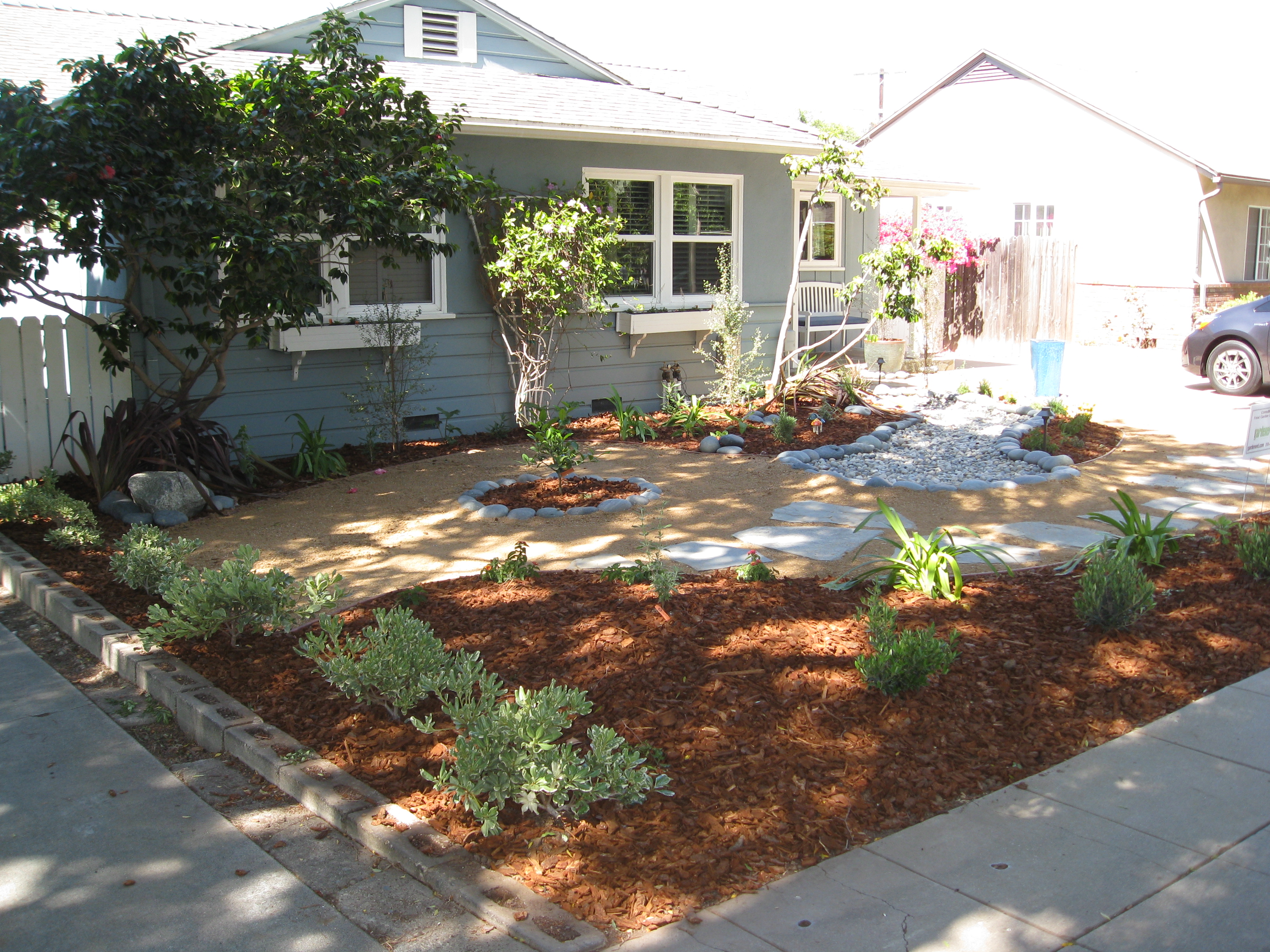 We repurposed the homeowners' flax and agapanthus plants, and added Little Ollie dwarf olive trees and variegated Japanese Mock Orange (pittosporum tobira) for wispy natural-shaped hedges. Shady spots are home to more shade-tolerant CA natives like Pitcher Sage and California Bush Anemone. The homeowner's camellias and trumpet vine were kept as well. Pittosporum 'silver sheen' will offer some privacy in front of the bedroom windows, while native heuchera fills the window boxes.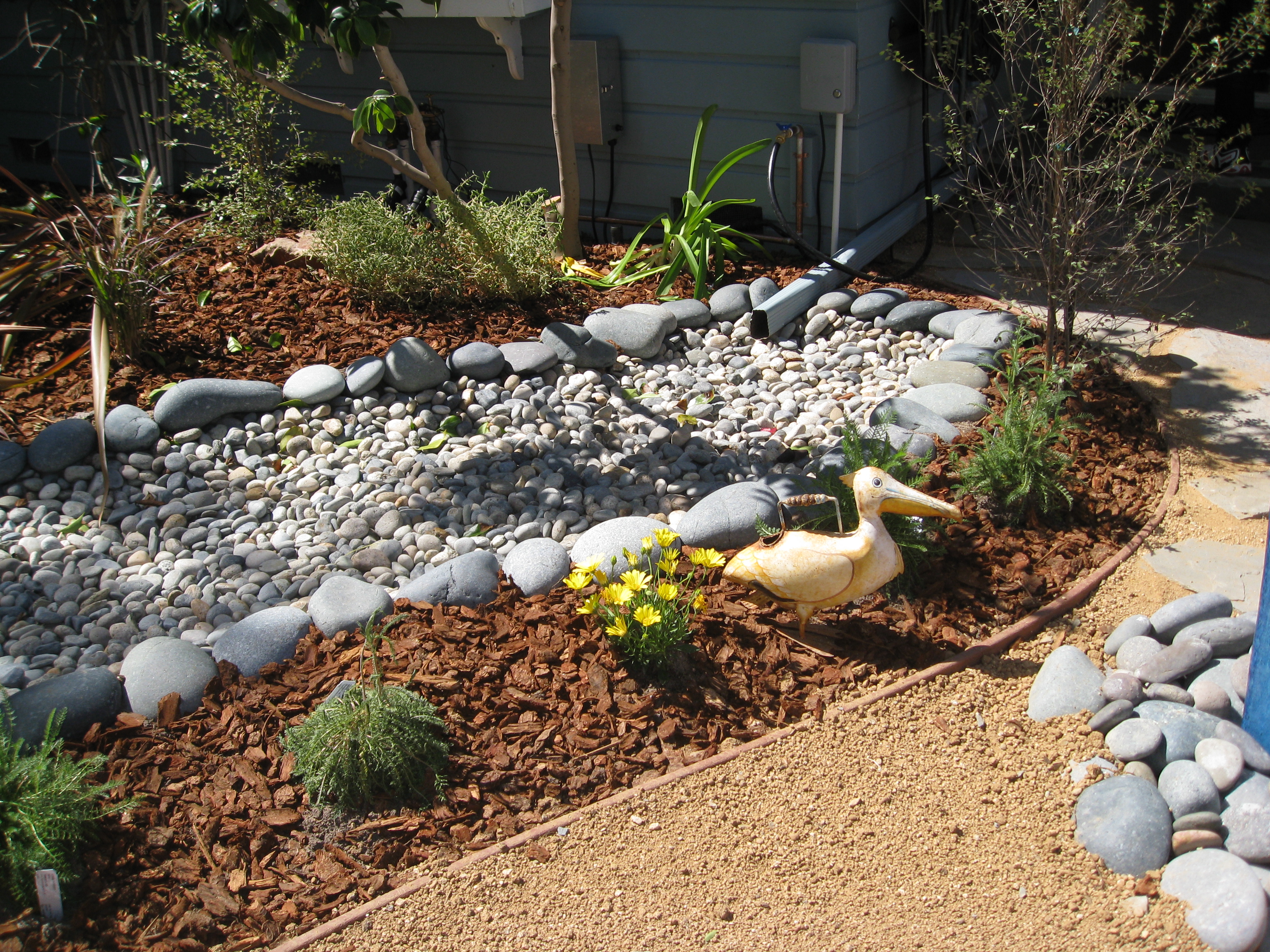 Mulch and drip irrigation will keep water on site instead of running down the street to the ocean. As plants grown in they will spill over borders to create a lush landscape filled with colorful flowers and foliage.
Did you know that 50% of home water usage goes to landscaping? Now that Californians have been asked to reduce water usage by 25%, this is the perfect time to replace lawns with native and low-water landscaping. It adds up!