I'm pretty sure everyone needs these Heritage Dark Chocolate Brownies right now. Not wants, NEEDS. Things are tough out there and comfort food is a necessity to stay sane.
This brownie recipe comes from Ellen King's Heritage Baking bread book, and uses whole grain flour with a touch of coffee to boost the richness. I can say with confidence that it is just about the most perfect brownie I've ever made.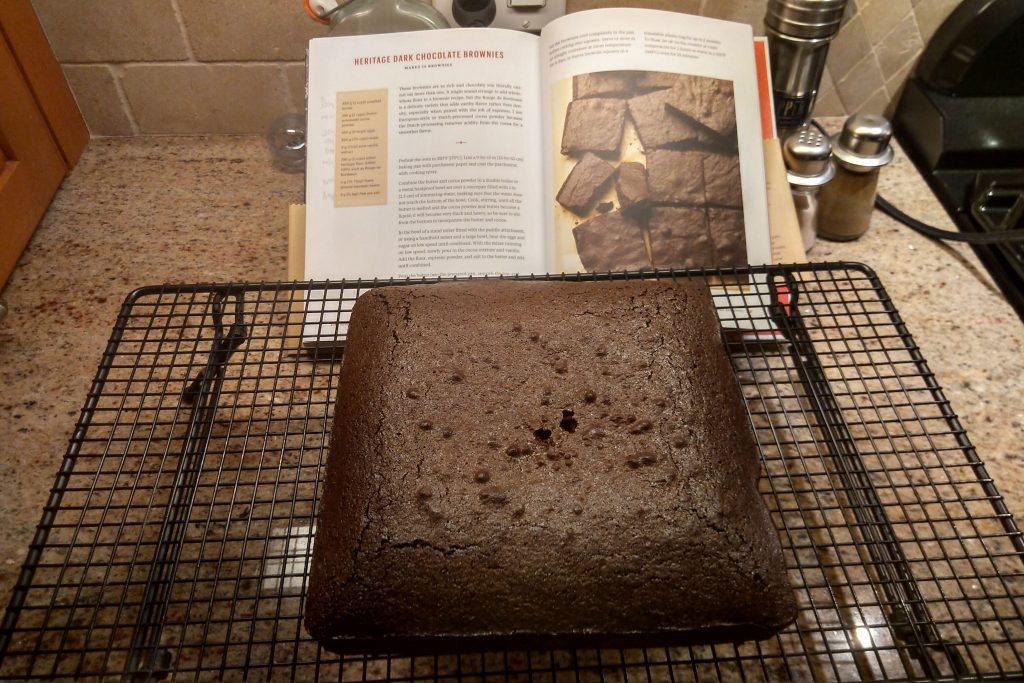 Ingredients
450 g (2 cups) unsalted butter
285 g (2 cups) Dutch-processed cocoa powder
450 g (9 large) eggs – NOTE: home grown eggs are smaller so use the scale
800 g (33/4 cups) sugar
4 g (1 tsp) pure vanilla extract
290 g (2 cups) sifted heritage flour (Hard red winter/Hard red spring), such as Rouge de Bordeaux – we milled our own and didn't sift
4 g (11/2 Tbsp) finely ground espresso beans – we used ground coffee on hand
3 g (1/2 tsp) fine sea salt
For a half batch here are the measurements: 225 g butter, 142 g cocoa, 225 g eggs, 400 g sugar, 1/2 tsp vanilla extract, 145 g whole wheat flour, 3/4 tbsp espresso powder, 1/4 tsp salt. Use an 8×8″ pan instead.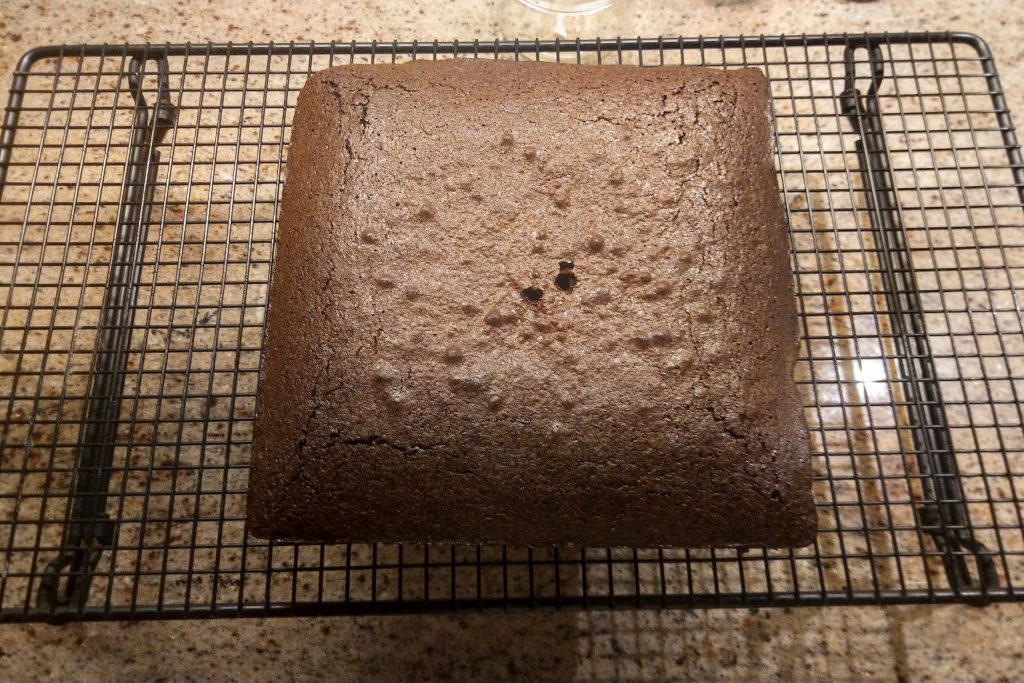 Method
We neglected to photograph the process, but it's really easy:
Turn on the oven to preheat to 350°F and line the bottom of a 9×13″ baking dish with parchment paper. Oil that parchment paper slightly.
In a double boiler (you can use a metal bowl over a pan of hot water) mix the butter and cocoa powder until melted and combined. It will have a thick texture, but keep stirring until it's liquid.
In small bowl, mix together the flour, espresso or coffee powder, and salt.
Use a stand or hand mixer to combine the eggs and sugar in another bowl, then slowly add the cocoa/butter mixture while it's running. Add the vanilla and the flour/coffee/salt to the eggs and mix until well combined.
Pour the whole thing into that baking pan and bake for 30 minutes until the top is dry and a skewer comes out with "moist crumbs". Don't wait until it comes out clean. That will over-bake these babies.
Now the hard part – wait for the brownies to cool completely and then cut them into squares. You can store them in foil or an airtight container at room temperature (read: easy access) or freeze them for up to 2 months.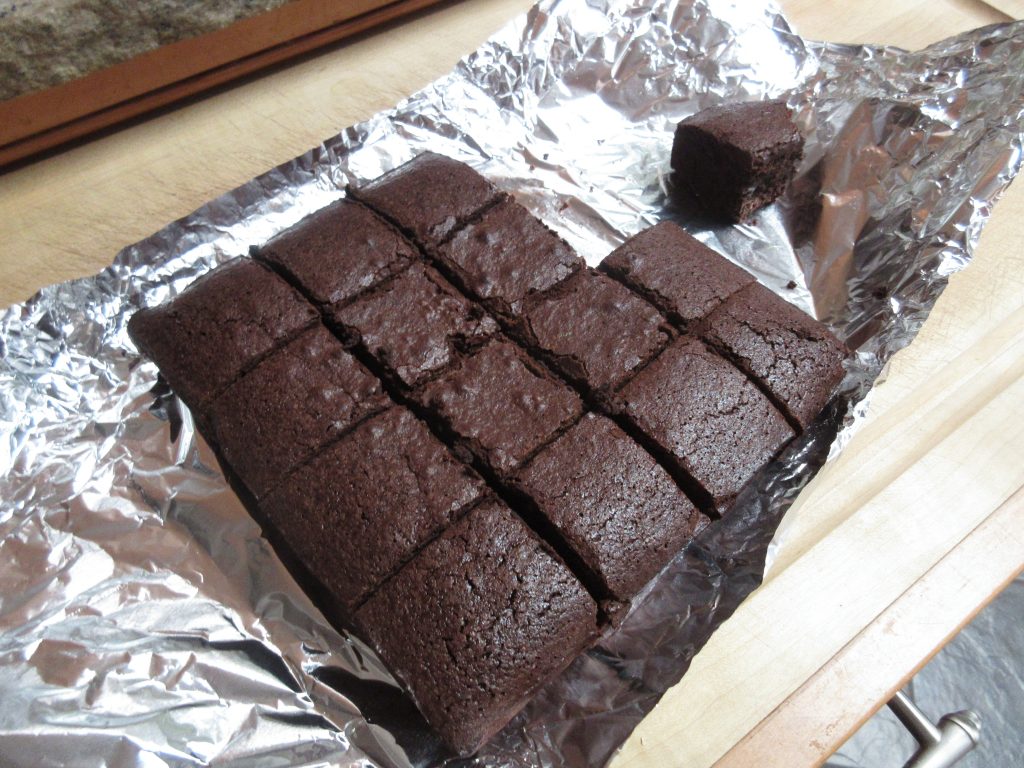 The whole grains add a wholesome texture, and one is definitely enough to satisfy. Treat yourself to something sweet and rich this week. Stay home and stay safe!