If you are up to your eyeballs in tomatoes, now is the time to make this Tomato Crouton Casserole. To be honest, the croutons make this dish. Don't skimp on that step. The finished casserole is delicious over rice, or as a side dish to just about anything during summer.
I had the pleasure of meeting Lisa Kivirist at a retreat right after her cookbook, The Farmstead Chef, came out. Our paths crossed during an evening writers circle and I started following her work. She runs a bed and breakfast in Wisconsin called Inn Serendipity, where most of the recipes in the cookbook were born. The copy on my shelf is cluttered with bookmarks on every other page.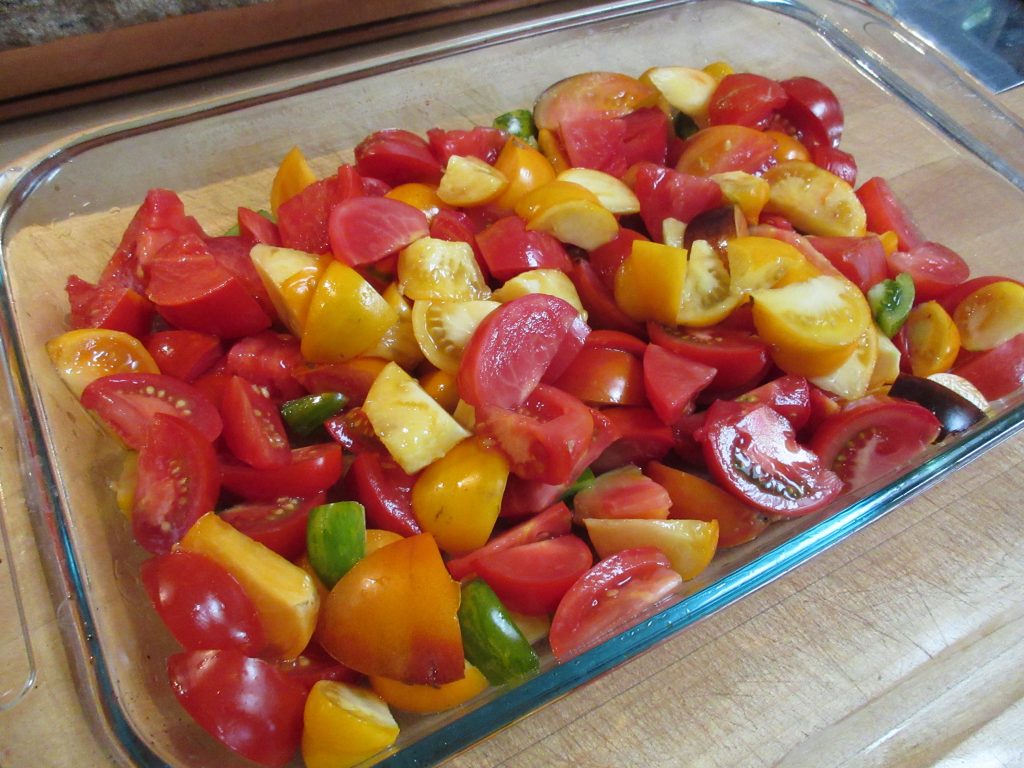 Ingredients
For the croutons
2 cups 1/2″ cubed French baguette – we used home made sourdough
2 1/2 TBS olive oil
3/4 TSP dried oregano
3/4 TSP dried basil
3/4 TSP garlic powder – we used garlic oil instead
1/3 TSP salt
For the Casserole
2 cups croutons (above)
1 TSP canola oil
8 cups fresh tomatoes cut into wedges
1/2 cup melted butter – we used half butter and half olive oil
1 TSP salt
1 TBS fresh basil, finely chopped
1 TBS fresh thyme, finely chopped
3/4 cup grated hard granular cheese (parmesan)
Method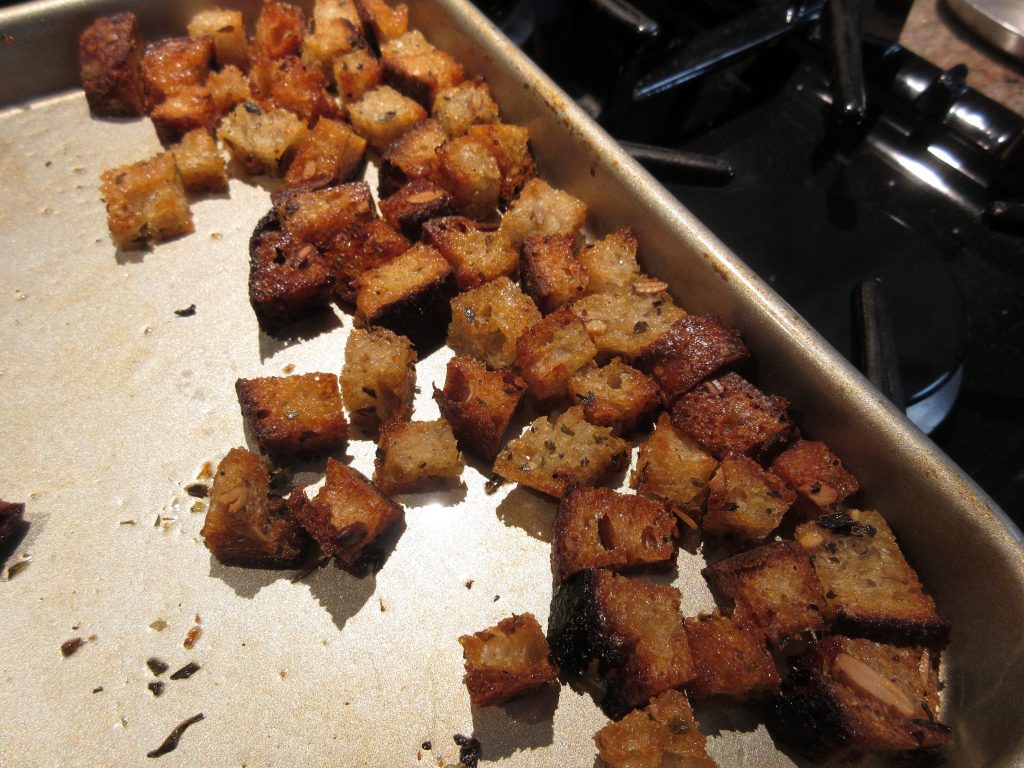 To make the croutons, preheat the oven to 350° F. Place cubed bread in a bowl and drizzle with oil and sprinkle with remaining ingredients. Toss to combine. Dump onto a rimmed baking sheet and spread out evenly. Bake at 350° for 10 to 15 minutes, until crispy and golden. Keep the oven on at this temperature – you'll need it for the casserole.
To make the casserole, oil a 9×13″ baking dish and place the tomato wedges in the dish (shown at top). Sprinkle the croutons over the tomatoes.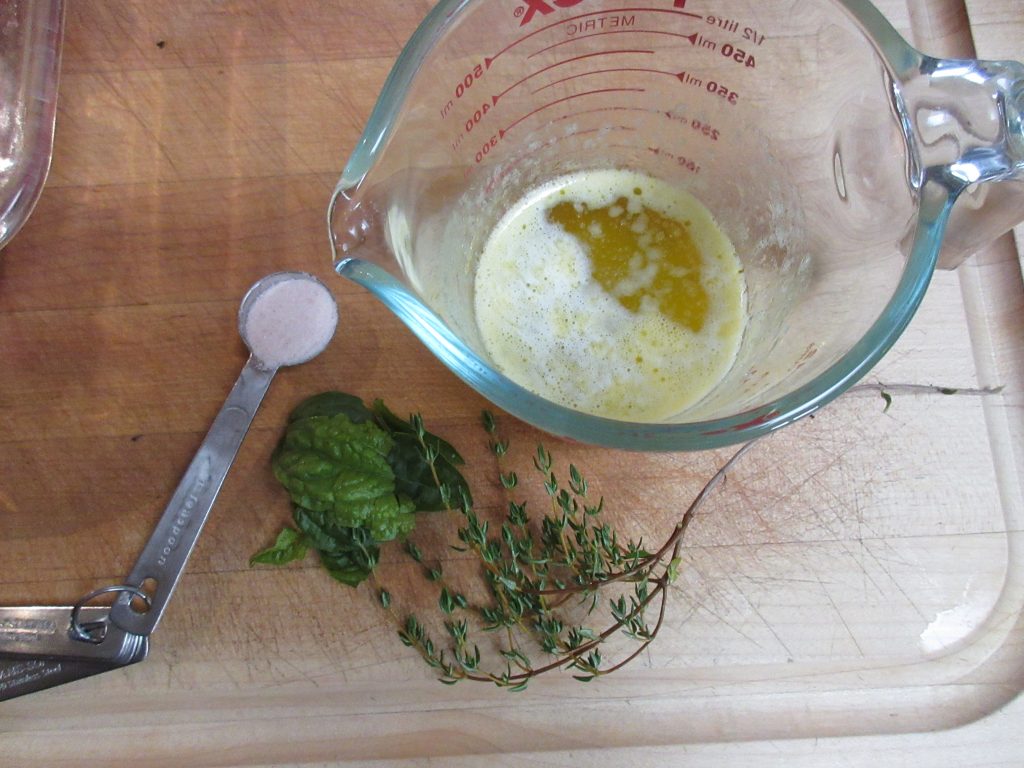 Mix the melted butter, salt, and herbs and drizzle evenly over the tomato/crouton mixture.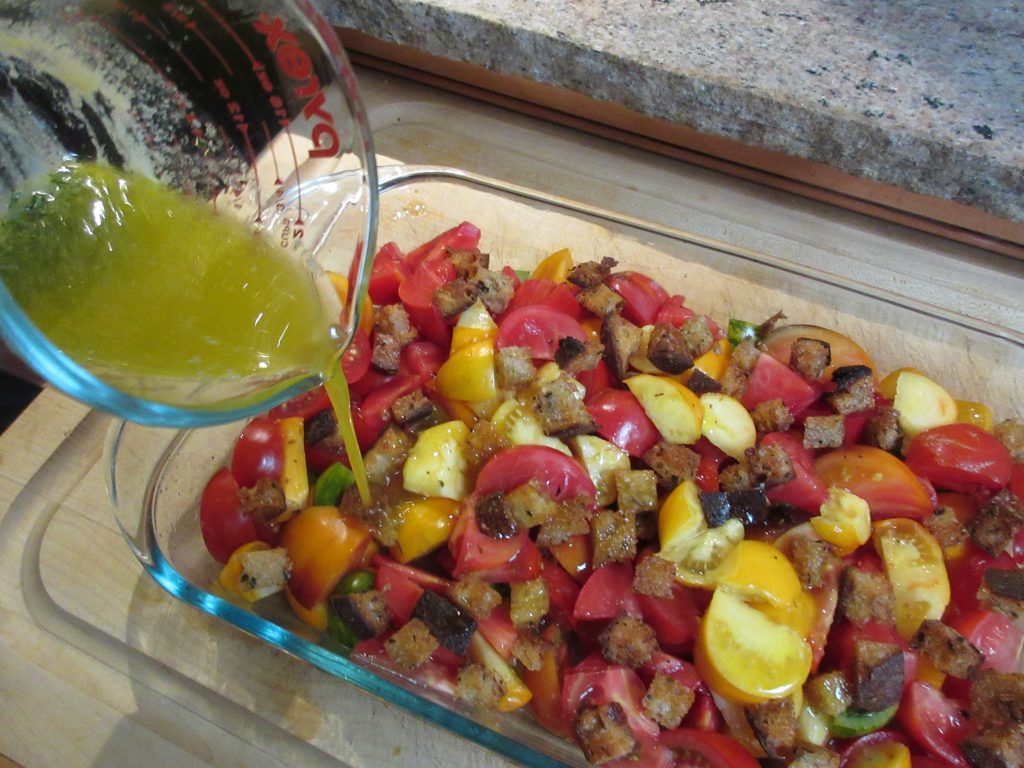 Bake for 20 minutes, then sprinkle the cheese over the tomatoes. Return to the oven to bake 10 minutes more.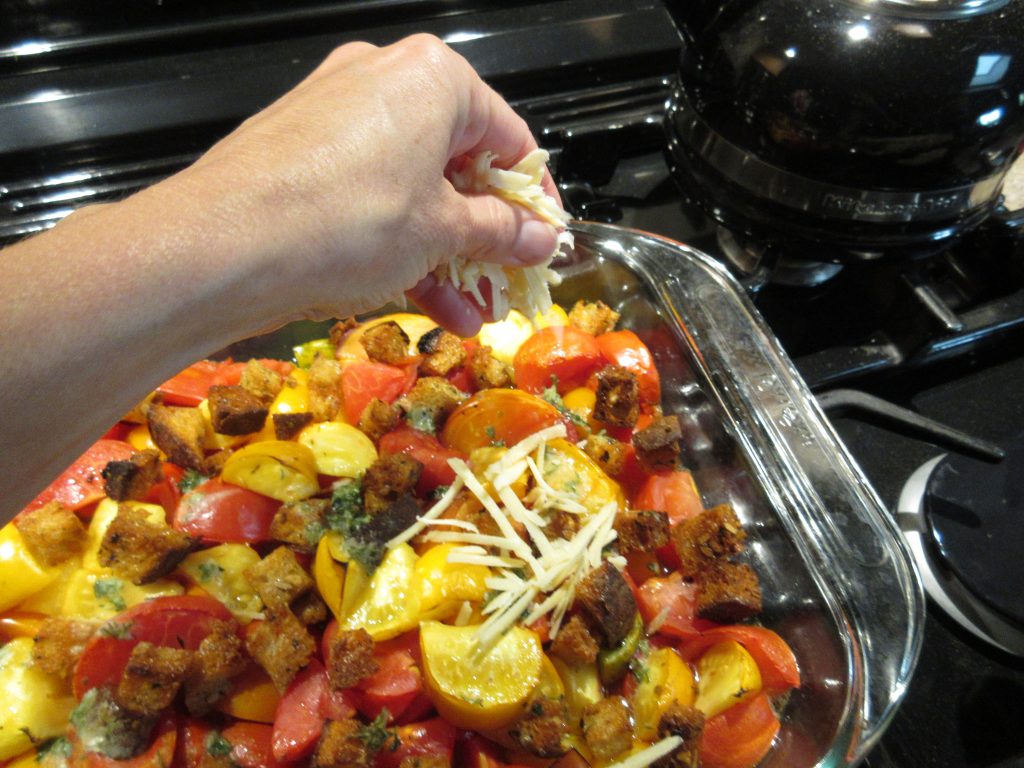 This recipe can be made vegan by substituting vegan butter and cheese. This is one of those recipes where you don't look up the calorie count or fat grams. So just enjoy it and work out tomorrow.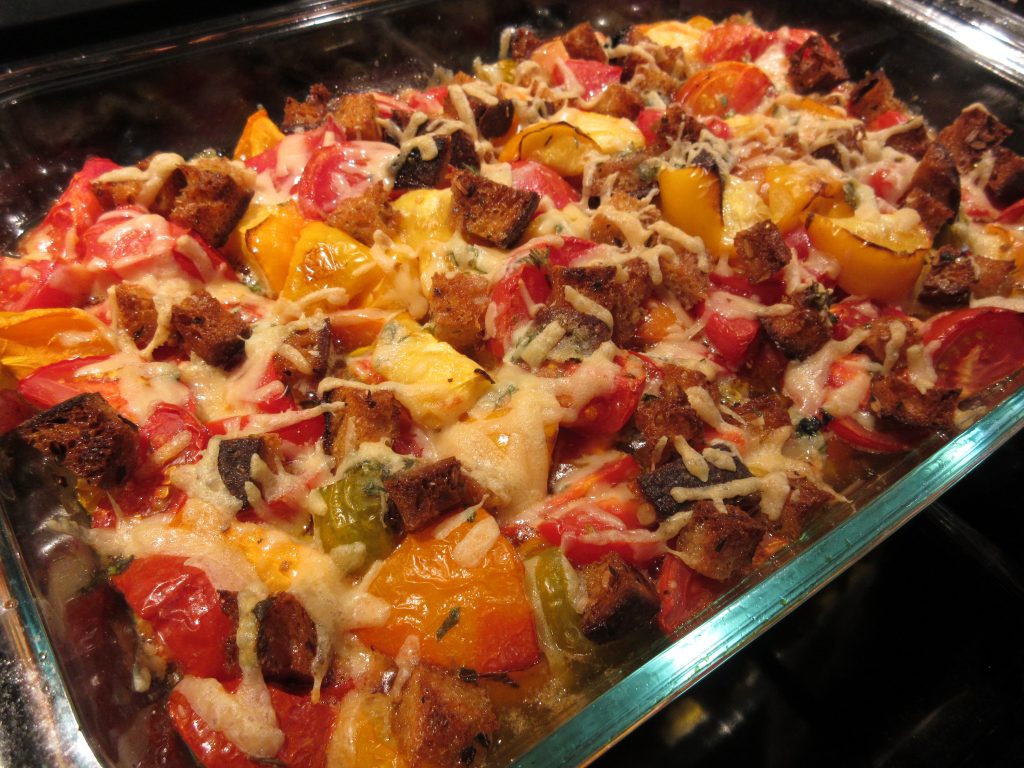 Serve over brown rice with corn on the cob, or any other summer delight. It also works saddled up next to scrambled eggs in the morning. It made 6 servings for us and was even better the next day.
Find another tomato recipes through this search on Gardenerd.com.