Allow me to reminisce. When I first wrote Gardening for Geeks in 2012, it was designed to consolidate every gardening lesson I teach into one book. It pulls from the Basic Organic Gardening Series at Santa Monica College (which is coming up in March, BTW), Spring Garden Planning Workshops, Composting Workshops, Small Space/BioIntensive Gardening Classes, and more. I worked my butt off to write the gardening book I've always wanted to read.
After 8 years, I'm excited to say Gardening for Geeks is back and better than ever. This new version includes 6 new plant profiles, and updated terminology and resources. It lands in bookstores on February 11, 2020 (one week away!) UPDATE – NOW FEB. 17, 2020 – just in time for Valentine's Day, Presidents' Day, and…heck, the spring gardening season.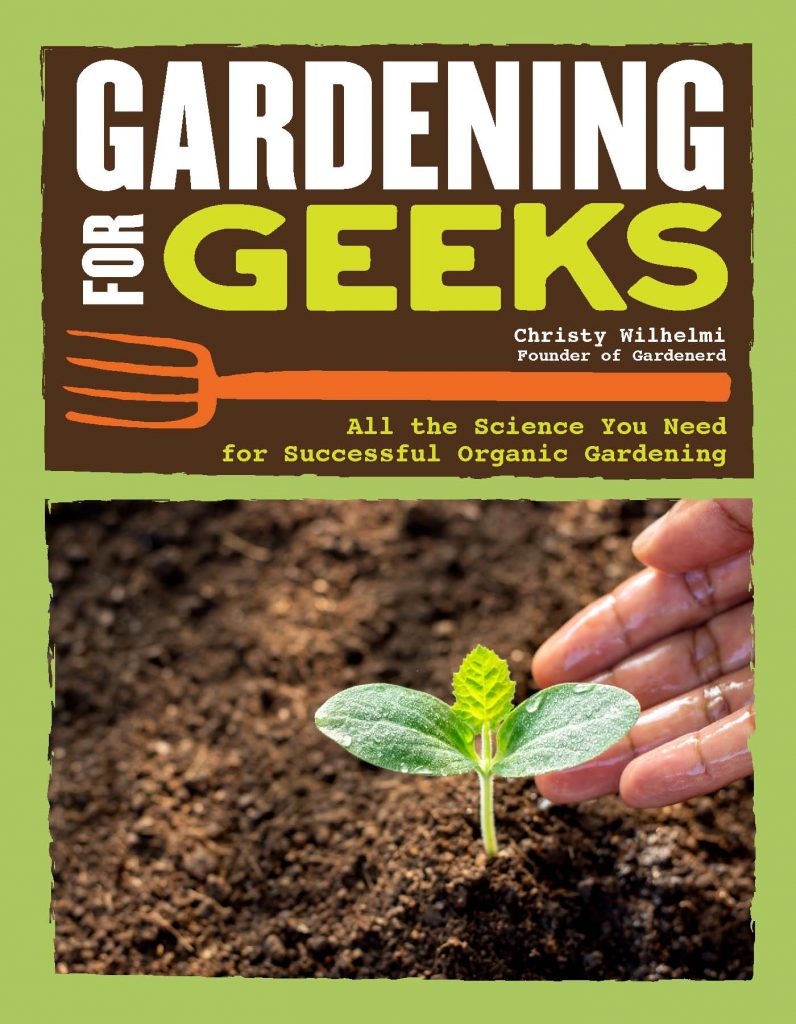 Who Needs This Book?
Let's say you already have a copy. Perhaps you have a friend or loved one who wants to learn how to garden. Perhaps your special someone wants to join you in the garden, but won't take advice from you directly. Gardening for Geeks is a great way to introduce beginners to the complex concepts of soil regeneration, the Soil Food Web, how to compost or start a worm bin, etc, all with easy-to-digest instructions.
Gardening for Geeks is also great for classroom gardeners, for grandparents gardening with grandchildren, and for those who want to learn why we do what we do in the garden.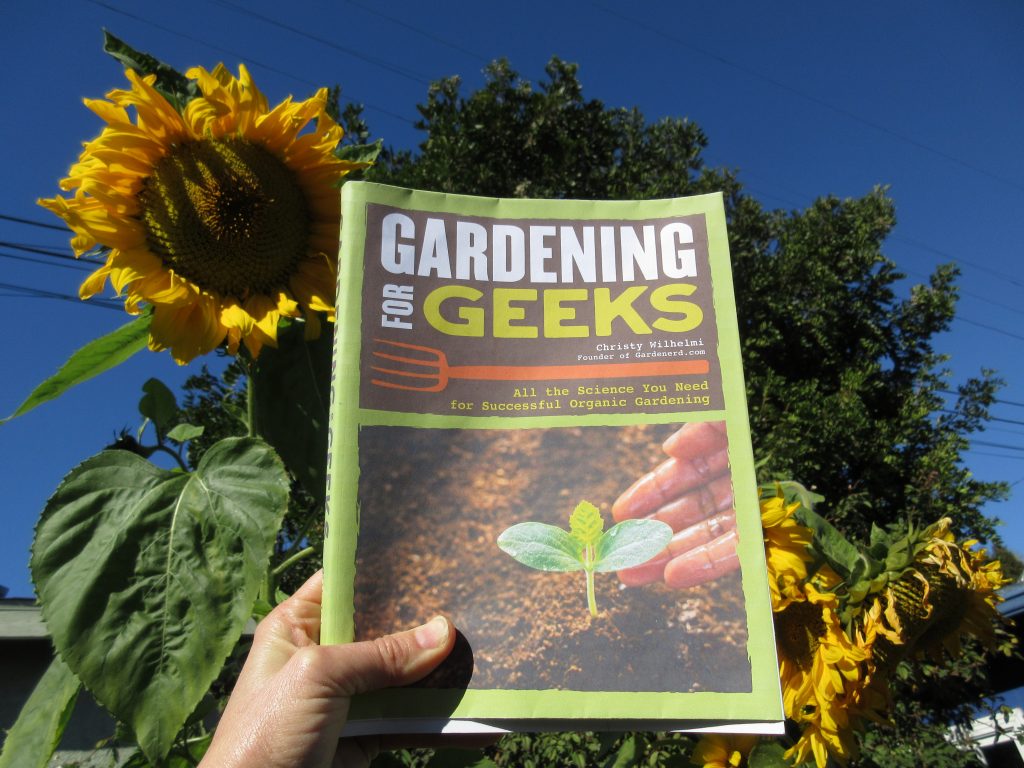 Great, Where Do I Get It?
Oh, well, thanks for asking! The answer is ANY BOOKSTORE. You can also pre-order at any of these sites. But if you like to party with gardeners, come to one of our two book launch parties in Los Angeles and get a signed copy:
Diesel Bookstore – Thursday, February 13, 2020 – 6:30-7:30 p.m. – STILL ON! GET AN EARLY COPY.
Fig Earth Supply – Saturday, February 22, 2020 – 11 a.m – 12 p.m.
Both will be held outdoors, so dress for the weather. I'll be sharing spring planning/planting tips and answering your burning gardening questions. Hope to see you there! Or