If you're looking for a last minute side dish for your holiday meals, this Caramelized Onion Stuffing is perfect. It's really dressing because it doesn't cook inside a bird, but this is no time for semantics, let's get cookin'.
For this stuffing (and yes, I'm going to call it stuffing throughout), you'll need a pan big enough to hold 6 sliced onions. We used a 12″ saute pan with 2″ sides. It's a bit precarious for awhile, but the onions reduce to a manageable size.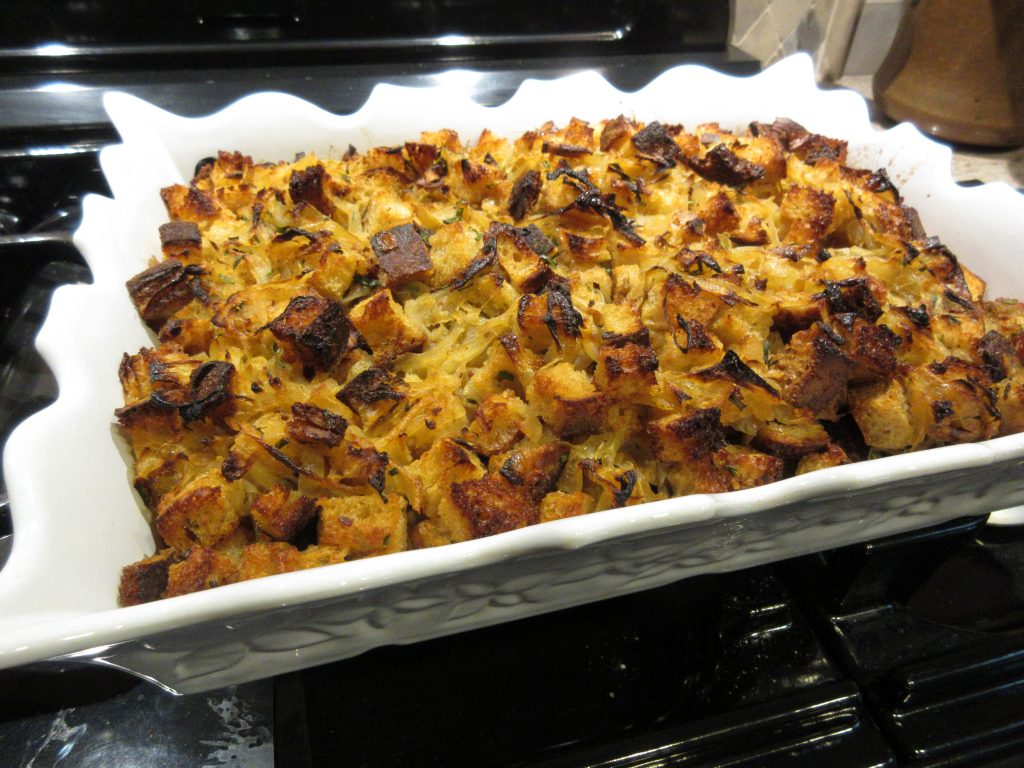 Ingredients
6 tablespoons unsalted butter (or vegan butter), plus more for the baking dish and foil
1 large loaf Italian bread (about 1 pound), cut into 3⁄4-inch pieces (about 16 cups) (We used rosemary olive oil sourdough bread)
6 medium onions, halved and thinly sliced
kosher salt and black pepper
½ cup dry white wine
2½ cups low-sodium chicken broth (We used vegetable broth)
2 large eggs, beaten (vegans can use egg replacer)
¼ cup chopped fresh chives – (from the garden)
1 tablespoon fresh thyme leaves – (from the garden)
Method
Preheat oven to 375 degrees and butter a 9×13″ baking dish.
Slowly cook the onions in butter and 1 tsp. salt for an hour (or so) until they reduce and turn golden. Add the wine and cook another 2-4 minutes. When evaporated, remove from heat and place onions in a large bowl to cool.
Notes: We found that cooking the onions for an hour on low heat left a lot of moisture in the pan, so we cranked up the heat to simmer it off for about 5 minutes, then the onions started to caramelize.
Meanwhile, spread bread cubes on two rimmed baking sheets and bake until crispy dry. This takes around 10-12 minutes.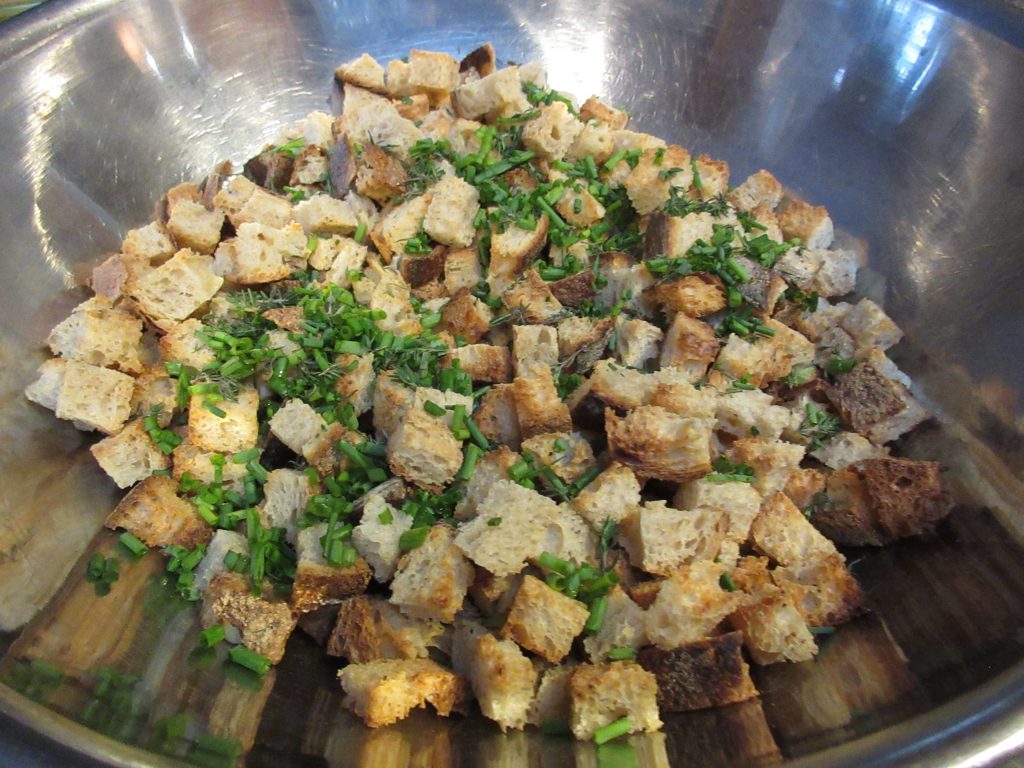 Mix the onions with the remaining ingredients: bread, eggs, chives, thyme, broth and remaining 1/2 tsp. salt. Stir to incorporate. Pour into the buttered baking dish and cover with buttered foil.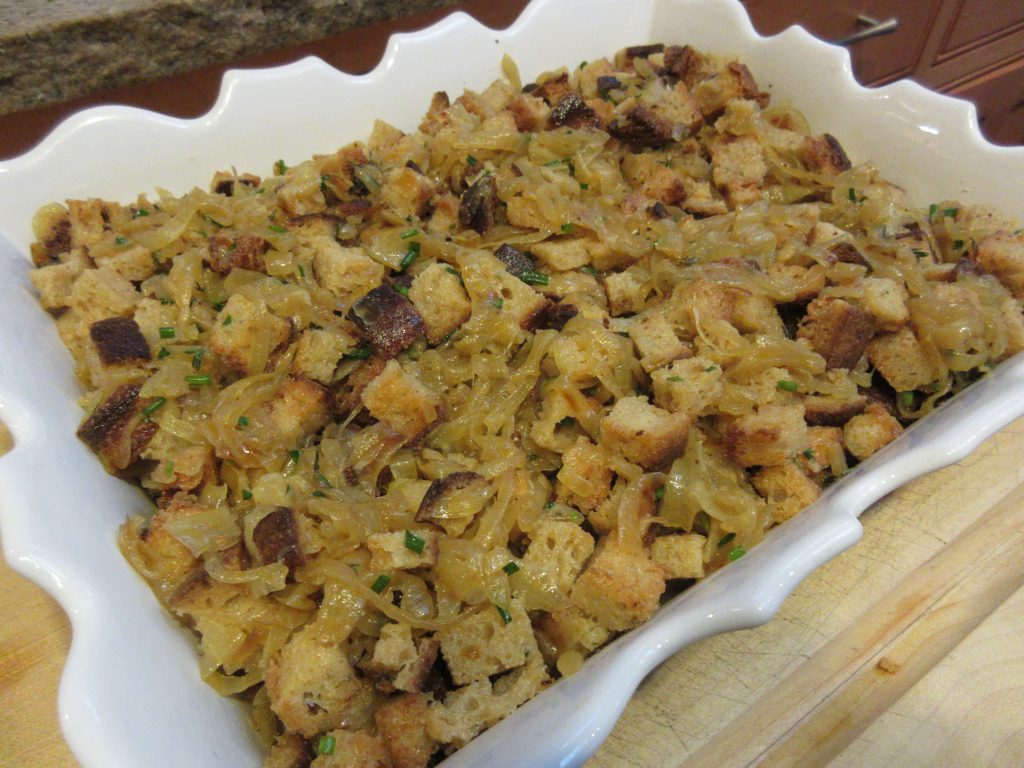 Bake for 20-30 minutes, then uncover and bake another 20-30 minutes more. Help yourself to a few crispy pieces off the top, right out of the oven. It's the best thing ever. You'll want to make this caramelized onion stuffing even when it's not a holiday.