In our latest podcast we bring back Scott Daigre of TomatoMania for a mid-season check in on tomatoes. We chat about tomato troubles and how to manage them in your summer garden.
Tomatoes are fun to grow, but they can be tricky, especially some heirloom types. But their flavor and beauty is worth the effort. Scott and Christy share some of their favorites this season.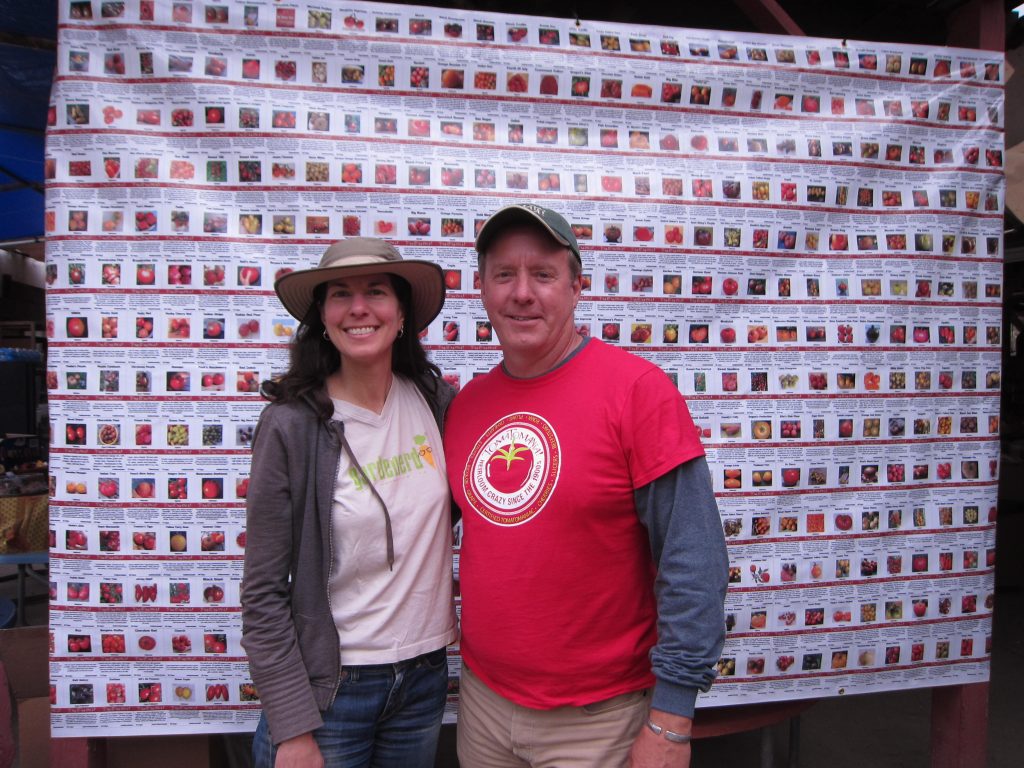 Subscribe to the Gardenerd Tip of the Week Podcast on Apple Podcast of wherever you stream. Consider becoming a Patreon subscriber to get behind-the-scenes tips and tricks for growing at home.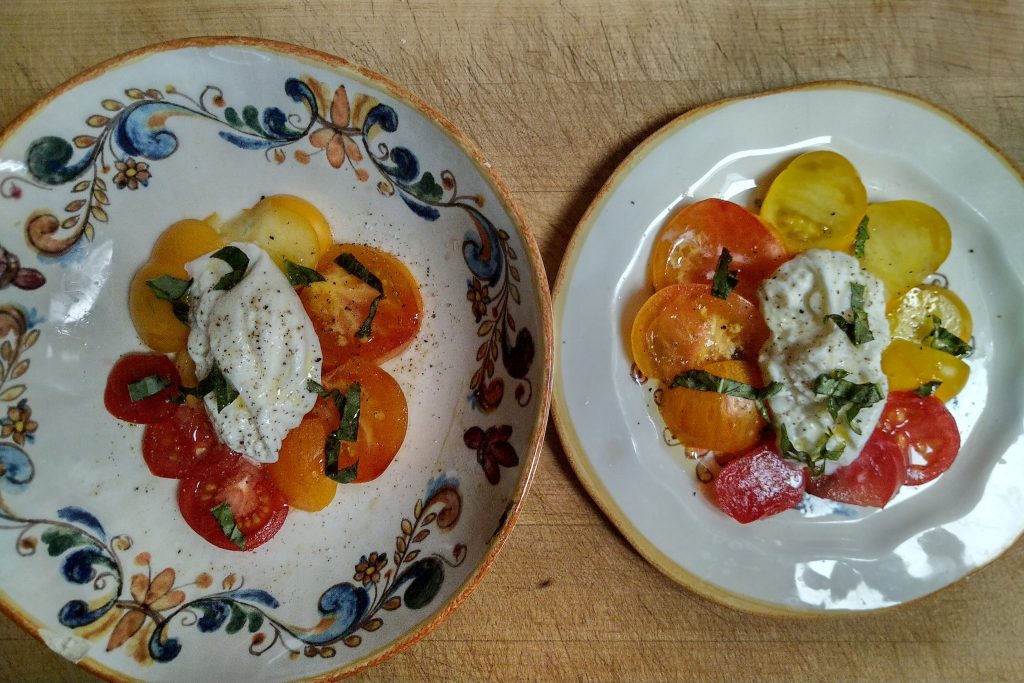 Resources
Follow TomatoMania on Instagram for great tomato-growing tips
Read Scott's helpful advice on growing tomatoes in containers
Read Scott's tips on growing tomatoes in coastal environments
Soils mentioned in the podcast: Recipe 420 from E.B. Stone & Dr. Earth Potting Soil
Row cover – Scott's choice instead of shade cloth for protecting tomatoes in the heat.
Bonus
If you listened all the way to the end of the podcast, you heard a slight kerfuffle as Scott showed Christy a bowl of tomatoes during the outro. Here's what she saw that made her stop short. The green/purple tomatoes are Brad's Atomic Grape.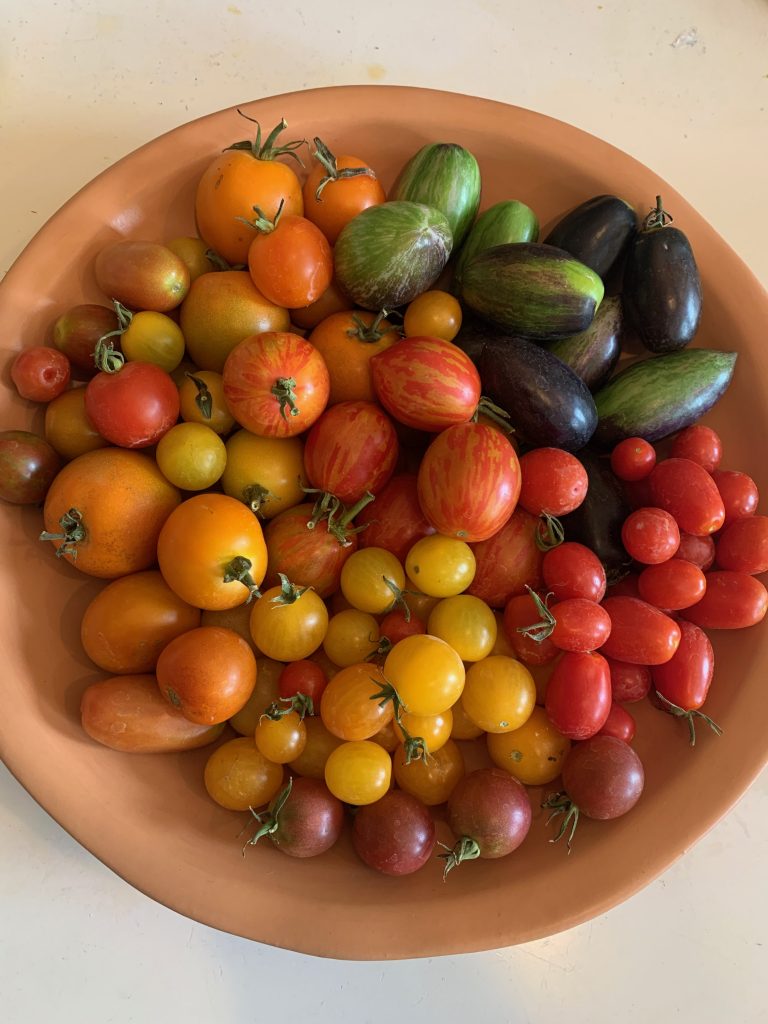 If you missed our first conversation, visit this blog post: Tomatoes with Scott Daigre of TomatoMania