We're pleased to announce the arrival of 400+ Tips for Organic Gardening Success: A Decade of Tricks, Tools, Recipes, and Resources from Gardenerd.com. It's been ten years in the making and we're launching it on June 20th, just in time for Summer Solstice.
Many of you have read our Tip of the Week on the website, and listened to the Gardenerd Tip of the Week Podcast. Each week we list a helpful link to more information about that week's tip. It lives on the website for one week and one week only. Then it's gone. Until now.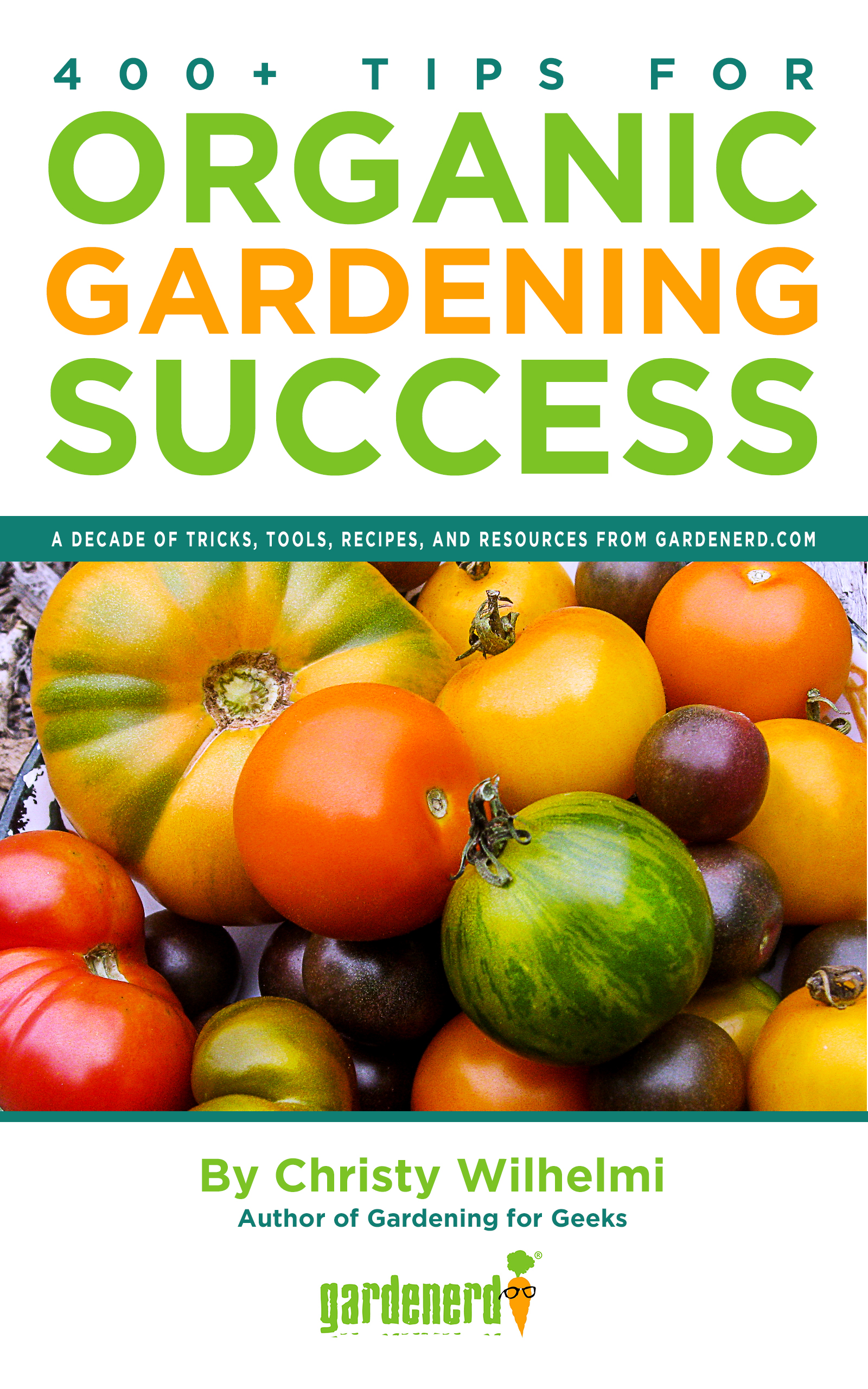 We've compiled every tip from the last 10 years in one digital compendium, with links to every beautiful seed variety, delicious recipe, cool garden hack, and reliable resource in one place.
400+ Tips for Organic Gardening Success is organized by season with:
Proven techniques for keeping pests away
Tools that make gardening easier and more bountiful
Curated recipes for the tastiest way to enjoy your harvests
Hundreds of resources that will delight and surprise the curious garden nerd
But wait! There's more…
Discover informative tidbits for living lighter upon the planet. Environmental and simple-living resources like carbon footprint calculators, Timebanking, produce swaps, and waste-reduction tools give gardeners everything they need to enjoy a low-impact life.
400+ Tips is only available in digital format, making it easy to navigate to everything you need, from educational videos and native plant databases to top recipes and much more. Beginning and veteran gardeners alike will benefit from the wealth of knowledge in 400+ Tips for Organic Gardening Success.
Watch the book trailer on YouTube:
400+ Tips for Organic Gardening Success
And pre-order your copy today for direct shipping to your Kindle app on June 20th. Happy summer reading!