Happy 4th of July! Are you sick of zucchini yet? Here at Gardenerd we strive to find new ways to use zucchini, many of which hide the ubiquitous fruit well. This is not one of those recipes. This one features zucchini in all its glory. Baked Parmesan Zucchini.
We featured this recipe on last week's Tip of the Week podcast, but here's the real deal to back it up. They're tender-crisp and great for eating while outside in the garden or as a garden party appetizer.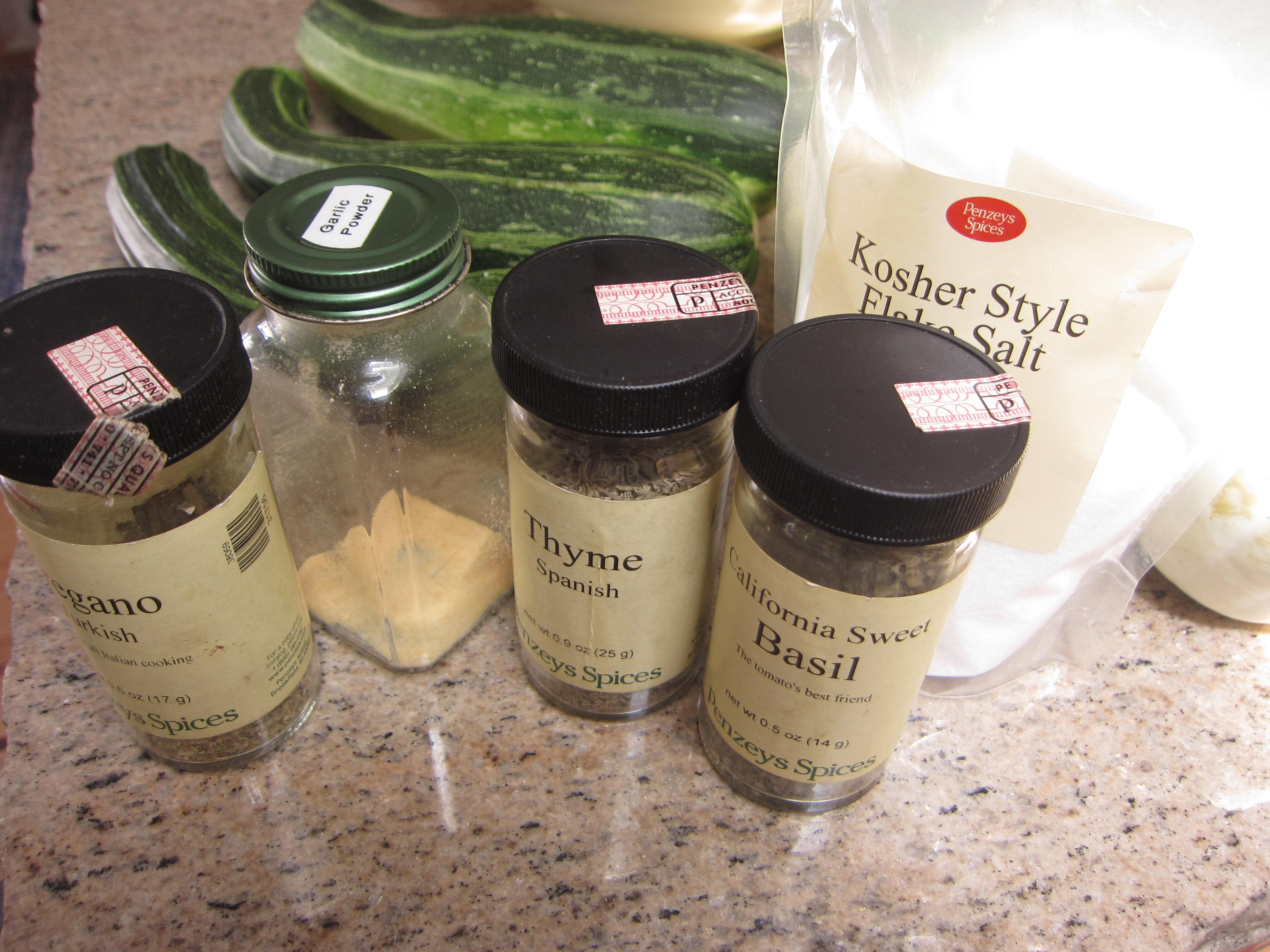 Baked Parmesan Zucchini
by Chungah Rhee of Damn Delicious
Ingredients:
4 zucchini, quartered lengthwise
1/2 cup freshly grated Parmesan
1/2 teaspoon dried thyme
1/2 teaspoon dried oregano
1/2 teaspoon dried basil
1/4 teaspoon garlic powder
Kosher salt and freshly ground black pepper, to taste

2 tablespoons olive oil
2 tablespoon chopped fresh parsley leaves
Instructions:
Preheat your oven to 350 degrees while you…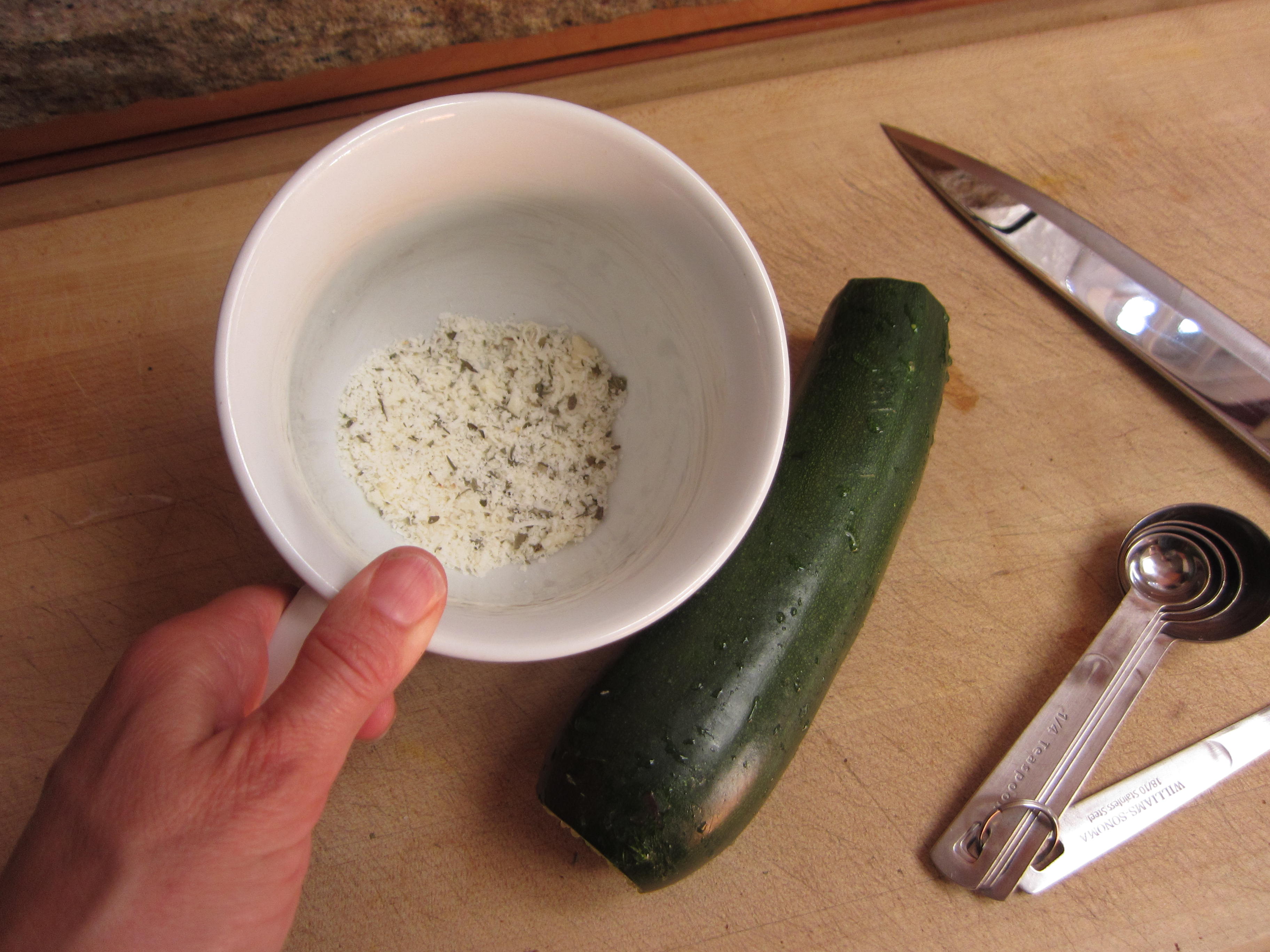 Cut and Drizzle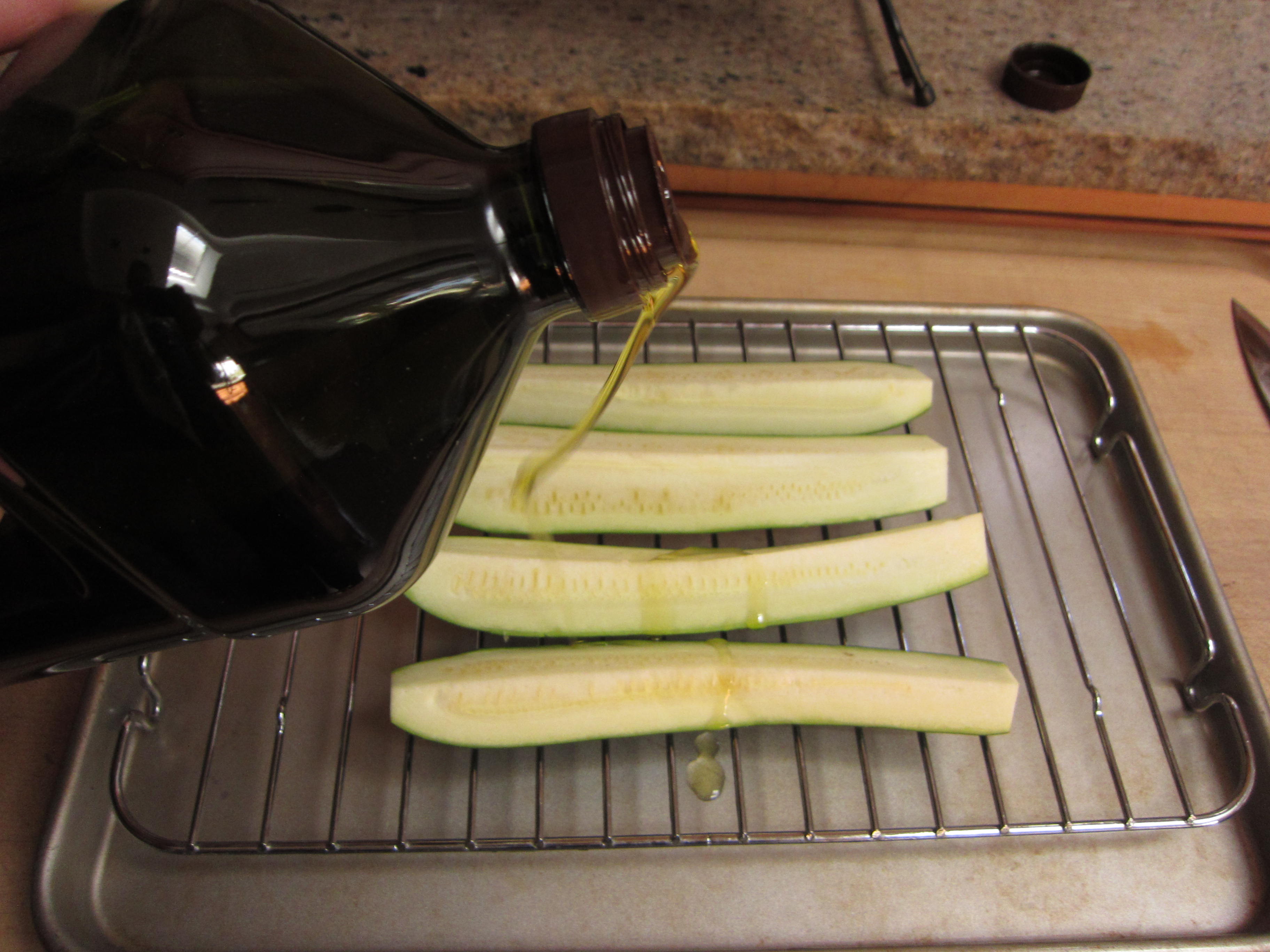 The author suggests baking your zucchini on a wire rack. Make sure it is oven safe. I don't recommend using a coated bakers rack unless you know it can tolerate high temps. We used a metal rack from a roasting pan and placed it on a rimmed cookie sheet (keeps it from sliding off, which it wants to do).
We quartered the recipe for a low-commitment experiment. It worked well with just one zucchini. The smaller the zucchini, the more crisp they will become. Ours were average-sized so there is still a lot of moisture to these fruits once cooked. Tasty though!
Sprinkle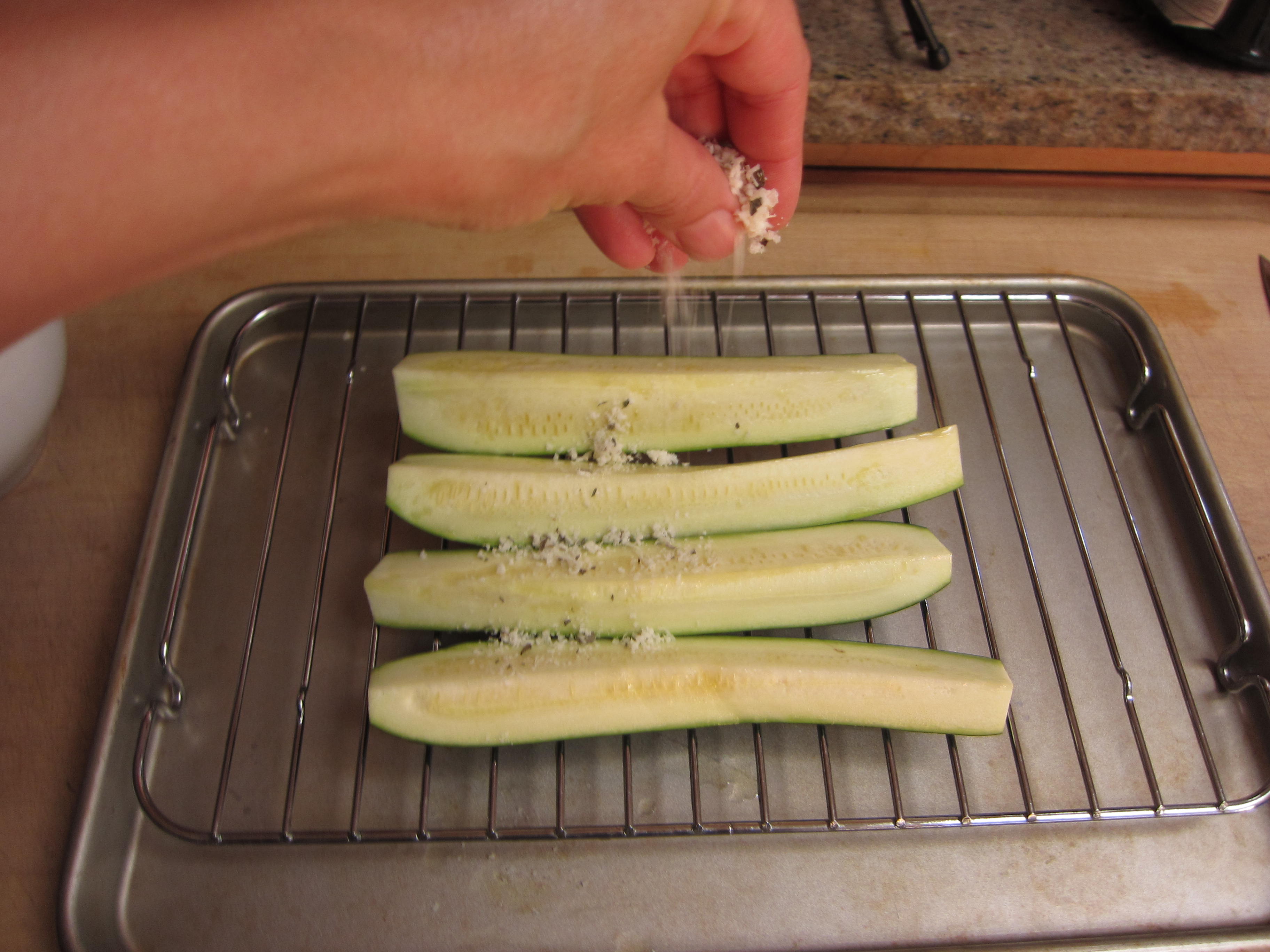 Bake
Bake at 350º for 15 minutes, followed by a few minutes under a hot broiler until golden brown. The cheese melts, what's not to love?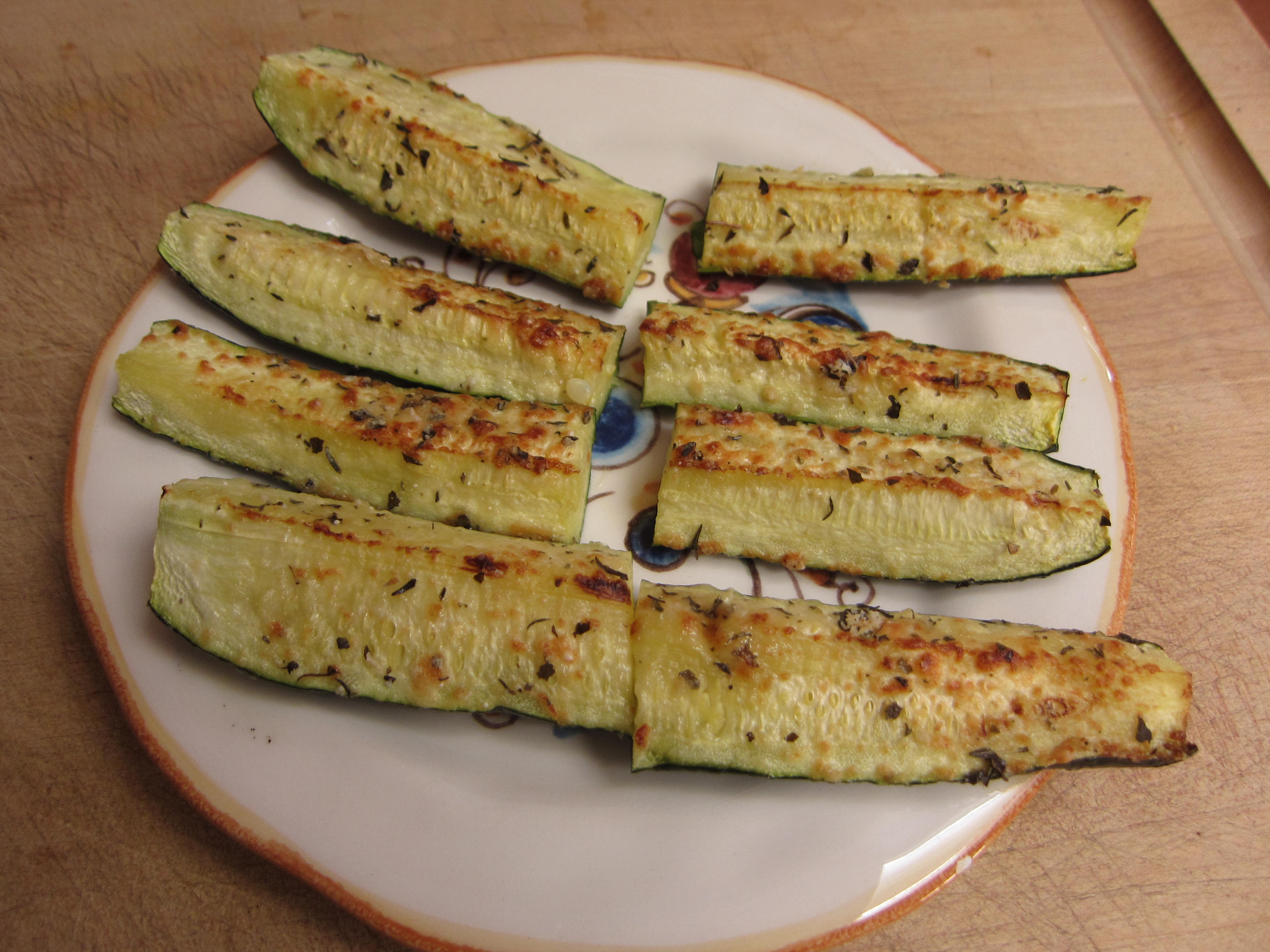 The whole thing took less than 30 minutes to prepare and were gone in minutes. Enjoy!