This holiday season we gave gifts from the garden, which came primarily from our citrus trees. Sunset Magazine featured an easy home made gift idea that struck a chord: citrus salt. Sprinkle it on salads, meats, and in soups to brighten flavors just before serving. Here's how we did it.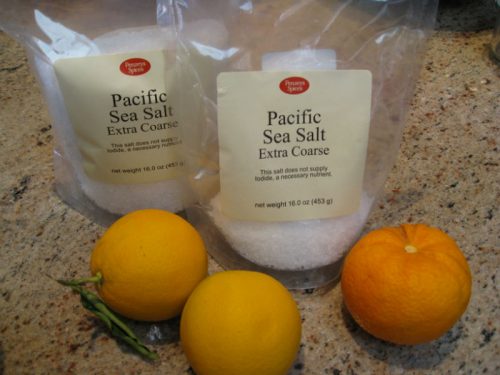 Ingredients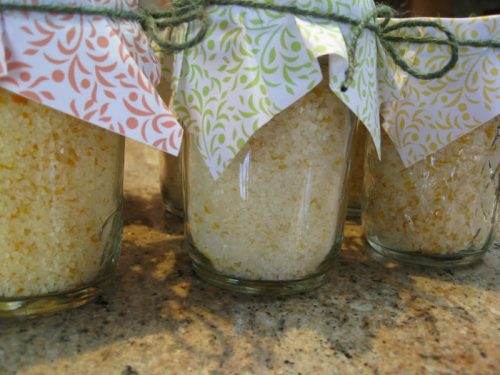 How-to:

Combine salt and citrus zest in a bowl and work with your fingers to incorporate.
Spread the mixture onto a baking sheet and leave overnight to dry.
Pour cured mixture into glass jars and use labels to decorate. Use within 2 months.
It's really that easy. In fact, the hardest part personally was to create an orange salt label in Photoshop, since Sunset only provides a lime and lemon label.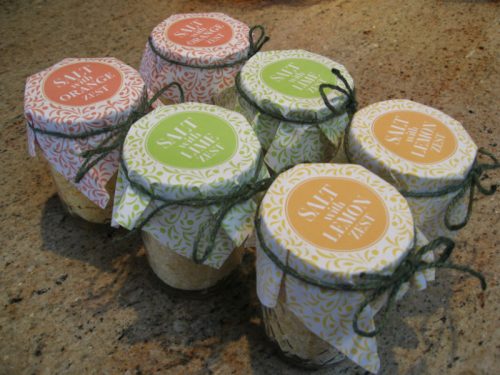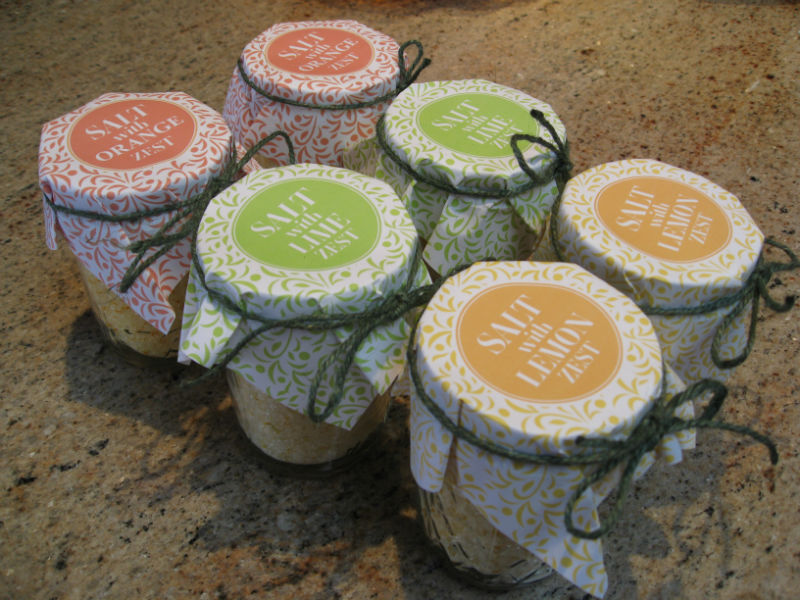 So if you're looking for a use for all that winter citrus, give this nifty idea a try.
How would you use this citrus salt? Post your suggestions here.