A client in the Hollywood Hills invested in an enclosed garden a while ago, but the set up was inefficient, and quickly was overtaken by neighboring tree roots. We did a beautiful revamp of this walk-in garden to not only restore productivity, but expand the growing space.
Now this happy homeowner has twice as much usable square footage for growing veggies, and the beds are better protected from tree roots. We also relocated the hose spigot and installed an automated drip irrigation system.
Before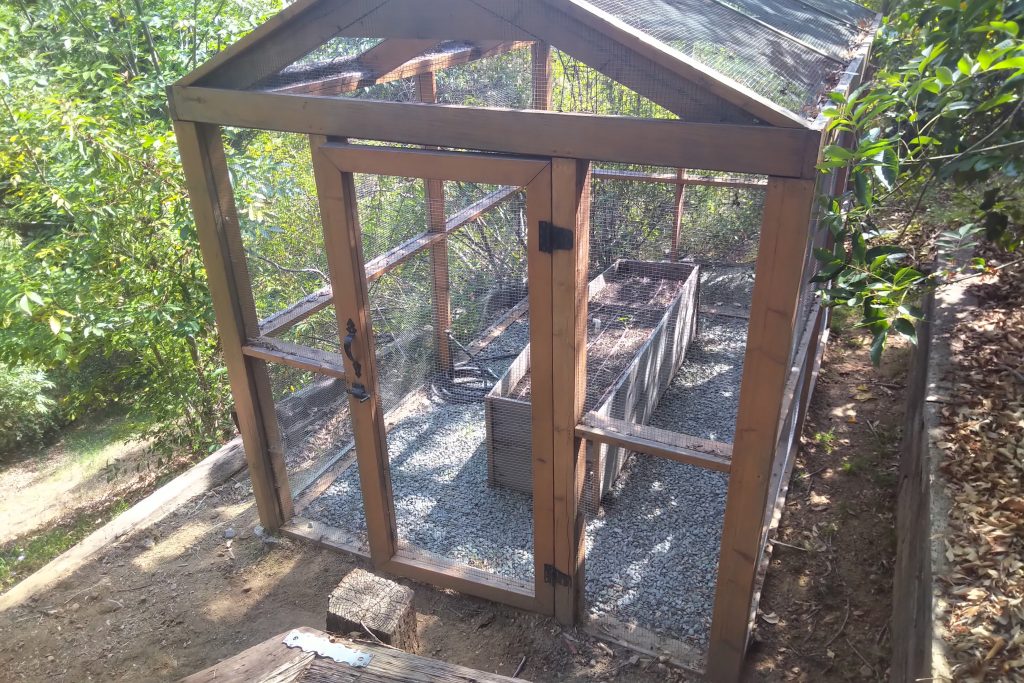 The original garden designer constructed the garden with a single raised bed inside. Sure, they left enough room to walk around, but the design lacked efficiency, and they made the bed from thin boards — it was already bowing under the weight of soil.
It also wasn't lined well enough on the bottom. The nearby sumac and shade trees had infiltrated the bed to form a thick thatch of fine roots. These roots rob plants of nutrients and water. We dug them all out. If you find your beds have become less productive, watch this video to learn why and what to do about it.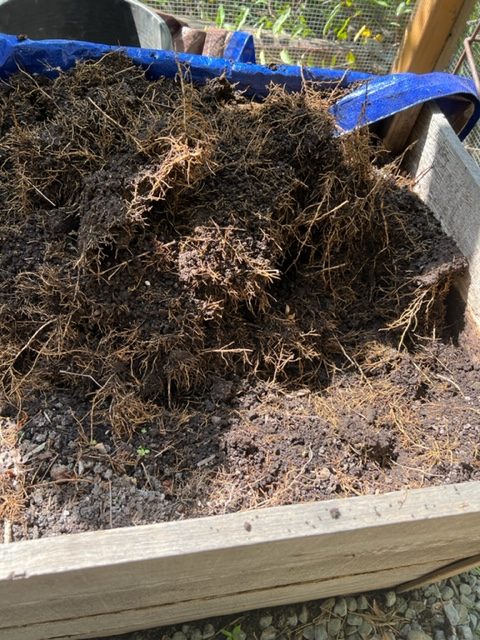 Revamp and Upgrade
We built new beds 2 feet wide (for easy access) along the sides and back of the enclosure. We left a path of 3 feet in the middle, which allows for plants to spill over, plus room to walk through.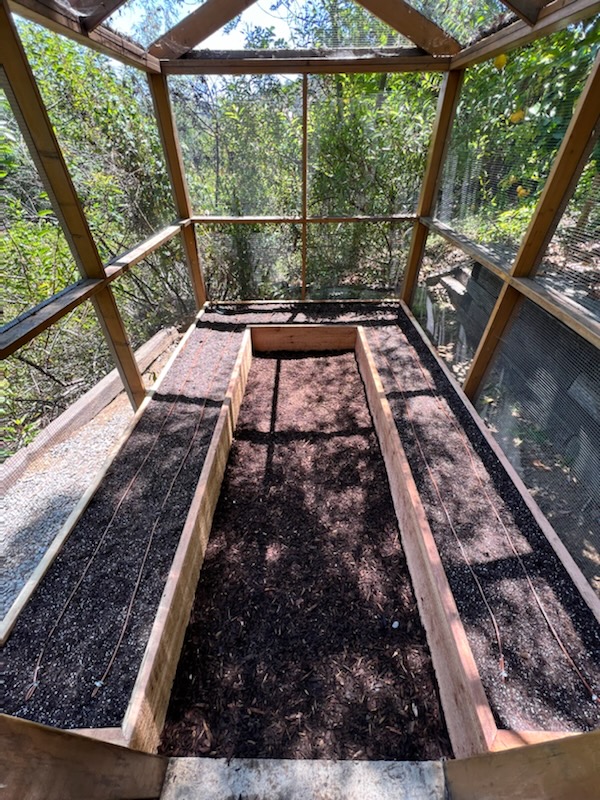 Next, we added a drip irrigation system on the newly relocated hose bib (back left corner). The home owner can access and adjust the irrigation system for seasonal watering needs, and there's room for a hose for additional hand watering.
Once we planted summer crops with the client, we waited to see how everything would do. The results were astounding.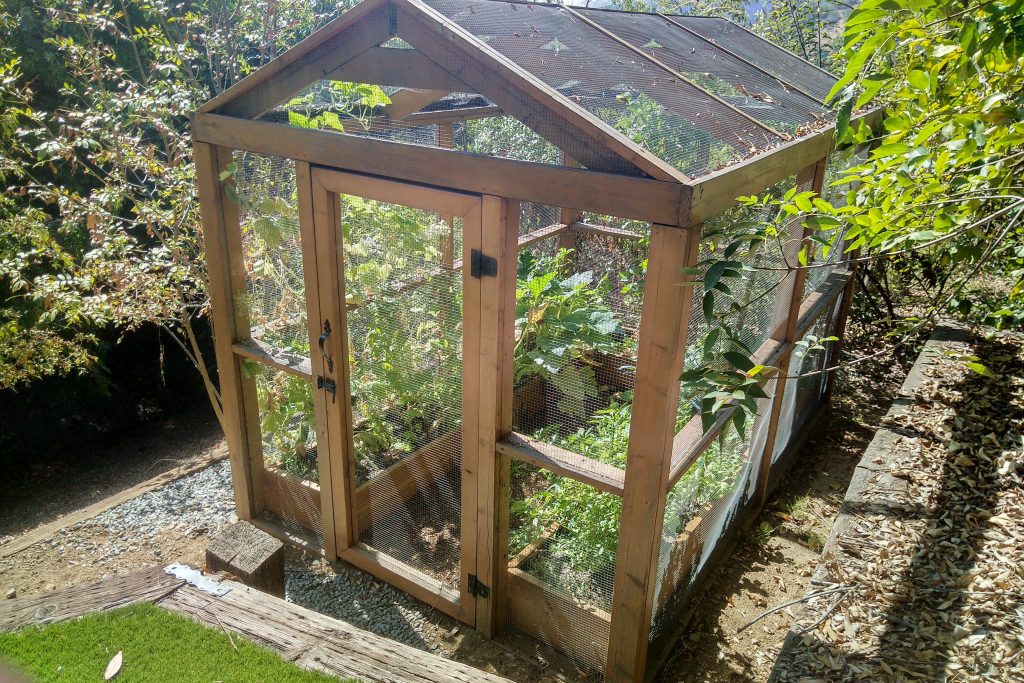 Success!
When we arrived to check in on the garden, we saw cucumbers and beans growing through the roof of the enclosure. We saw 3 kinds of basil going gangbusters, peppers, chard, kale, and squash spilling out into the pathway. It was a true success.
Given the limited light in this heavily wooded area, everything did very well. Some crops crept toward the sun (and out of bounds), but it gave us an idea of what would grow best in those locations next time. We also suggested leaving the door open during the daytime to assist in pollinating some of the summer crops (or to hand pollinate).
Our client couldn't be happier with the results. Now we're planning a fall garden, that will require less light than summer crops. We're looking forward to seeing how this walk-in revamp does over winter.