If there's one thing the English do well, it's gardening. Many of our traditions and ideals about what a proper garden should look like come from the English. As a resident of a drought-stricken area, I've had to peel these ideals away from my brain over the years, to embrace a different aesthetic. Now and again, though, it's nice to see a lush garden where it rains more than 9 inches a year.
During our stay in York recently, we had the good fortune to stay in a guest room that overlooked a community garden. In fact, all the houses on this particular street abutted a huge community allotment, as they are called. Our host and her delightfully adorable dog, Peanut, took us on a walk through the garden one morning.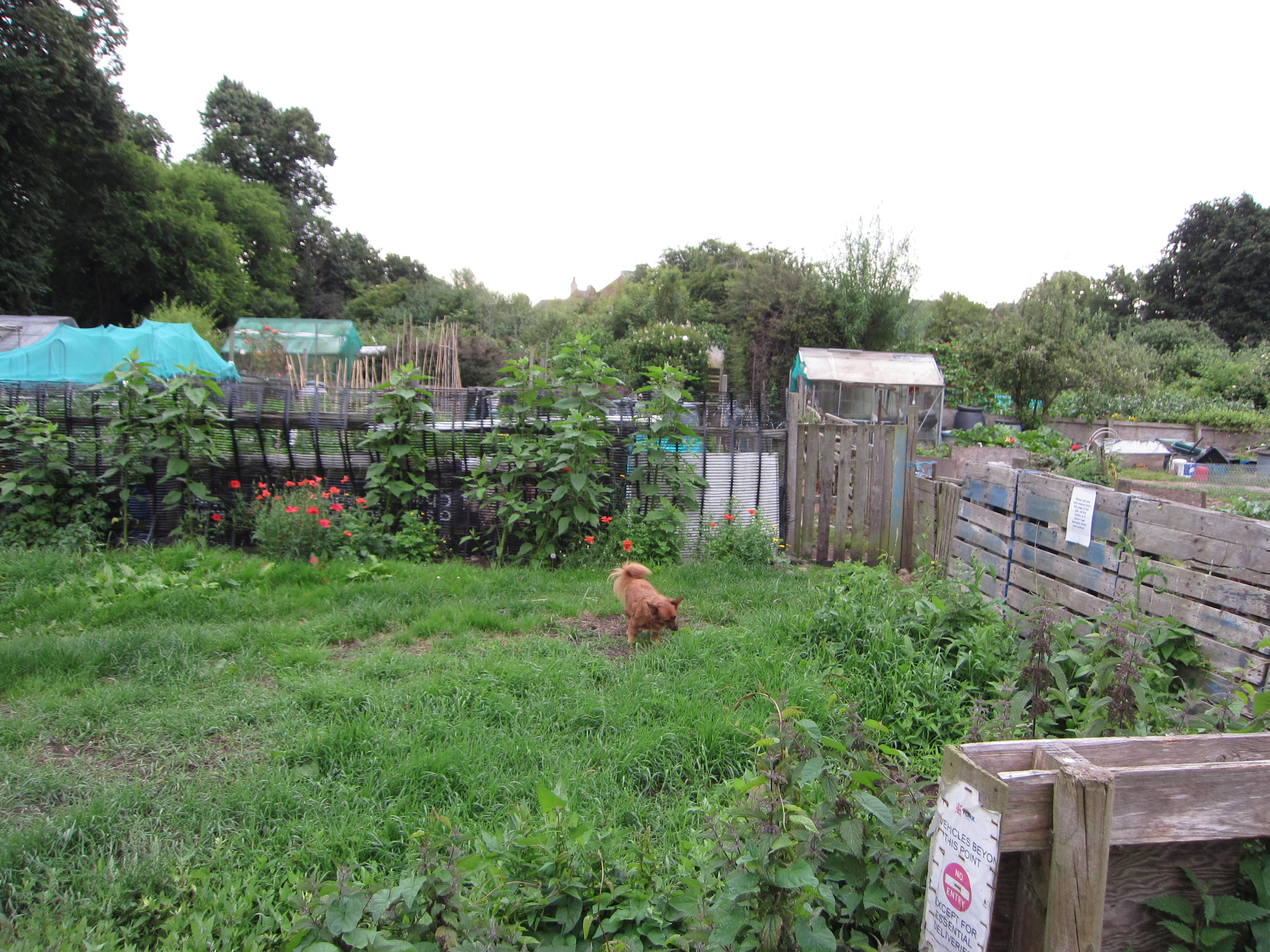 York in July
It's always interesting to see what grows when in other parts of the country. York clearly gets plenty of rain to keep the grass growing among the cultivated plants. It lends itself to a more wild look than the typical manicured gardens you'd expect to see in England.
The allotments in this garden were huge, some at least 30′ x 30′. Jealousy increased as we plodded through pathways of rambling vines.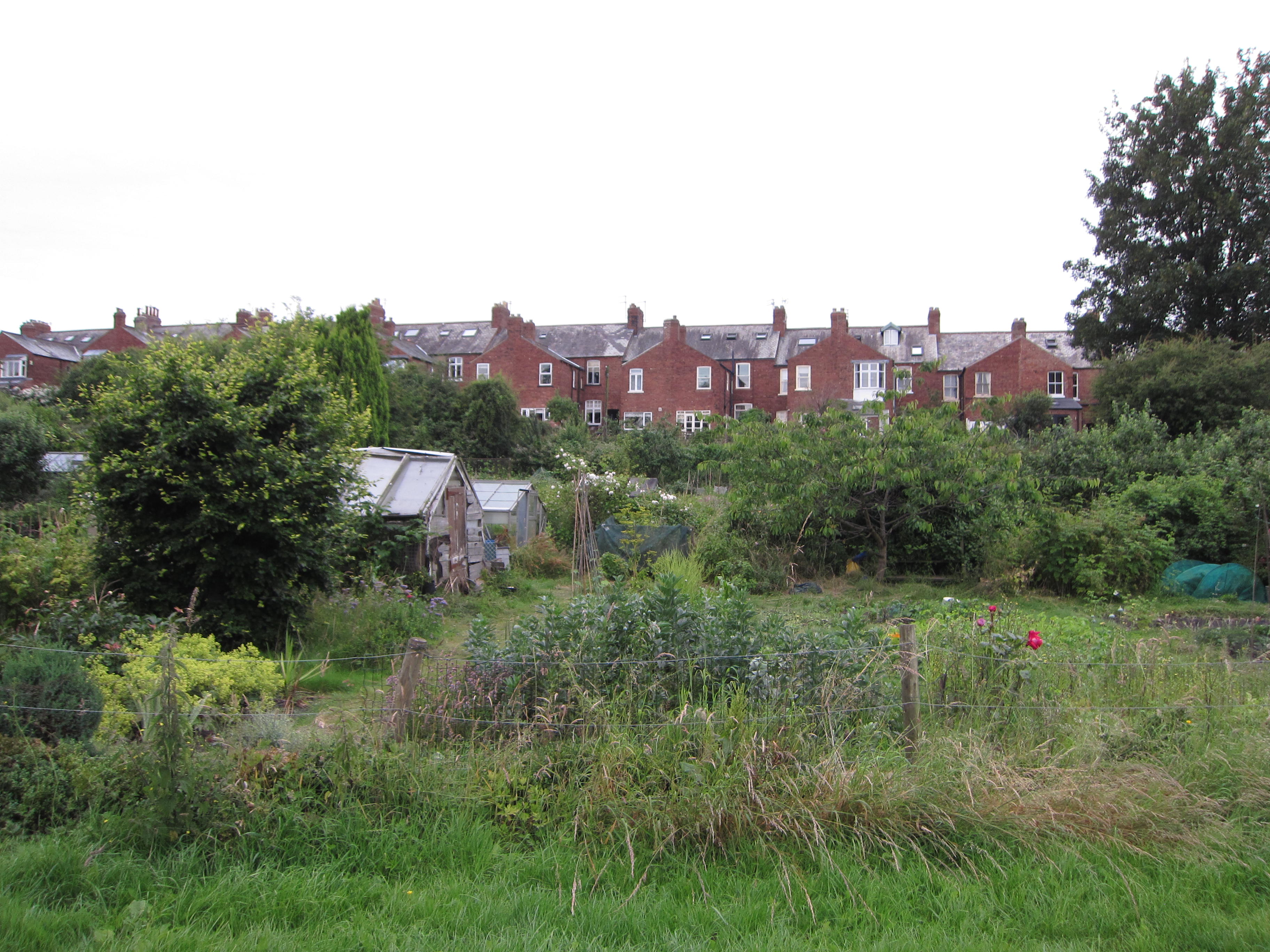 The garden is surrounded by "terraces," connected homes similar to our Brownstones in New York. The land is dedicated to community plots that can not be developed.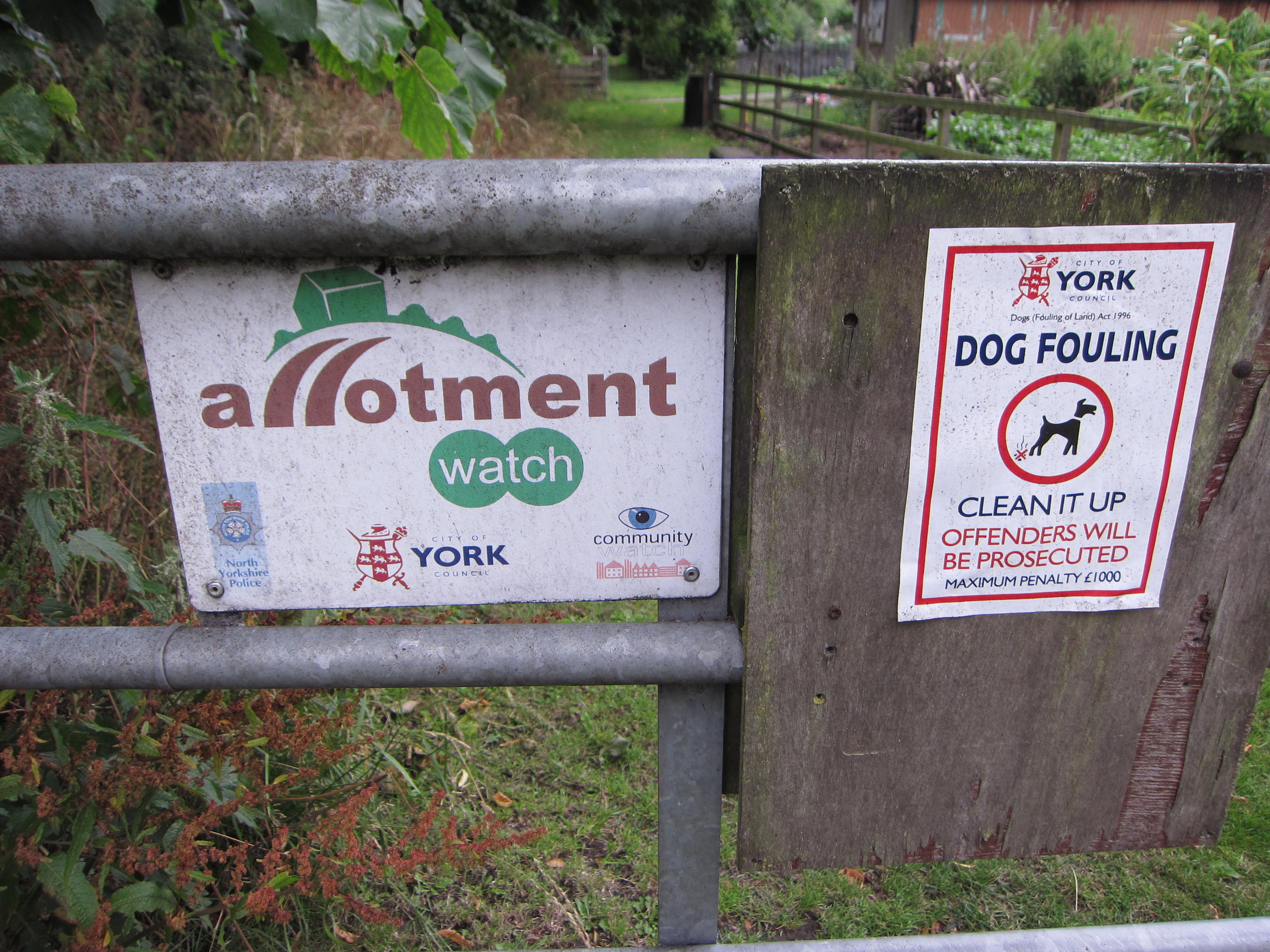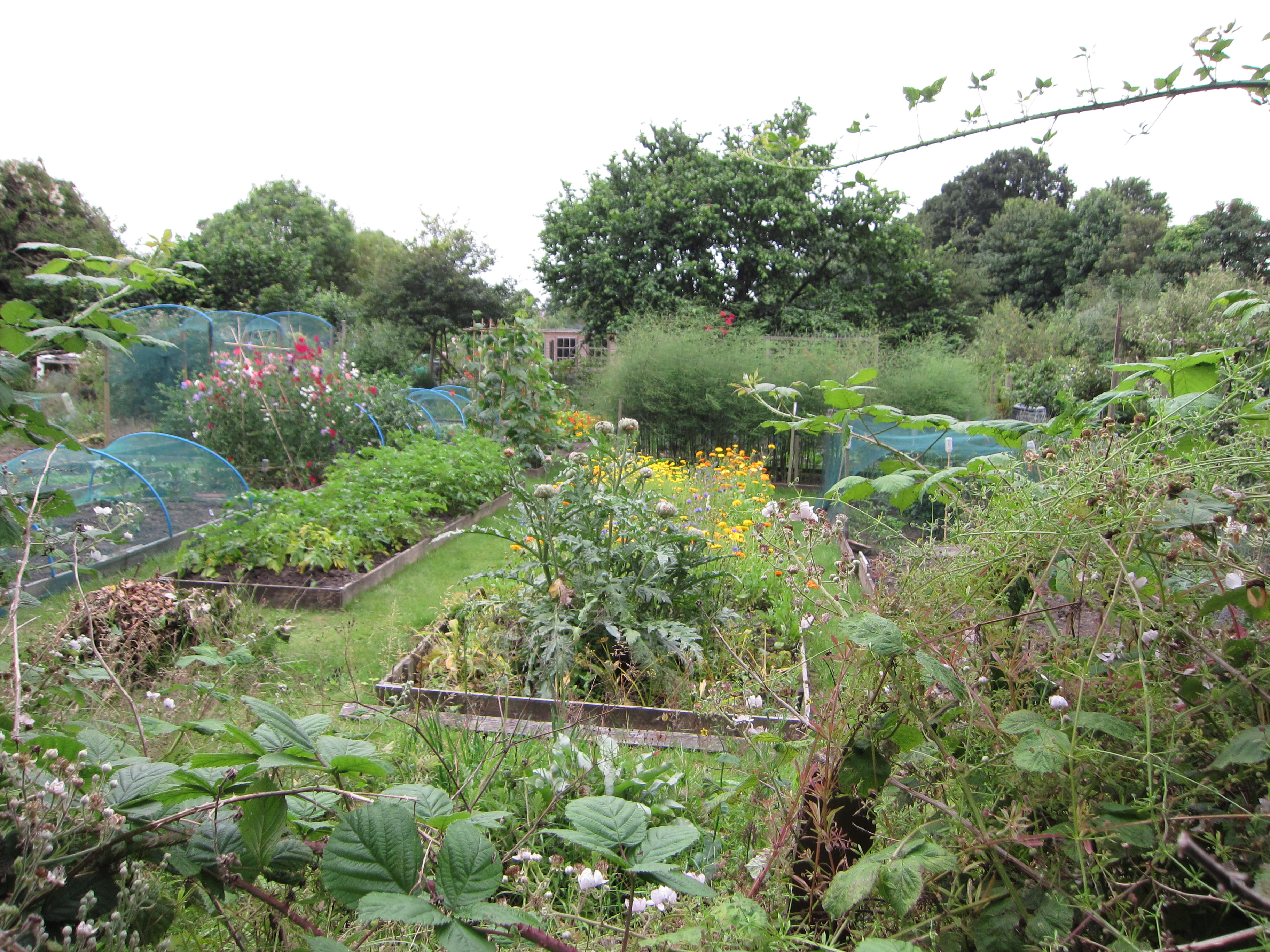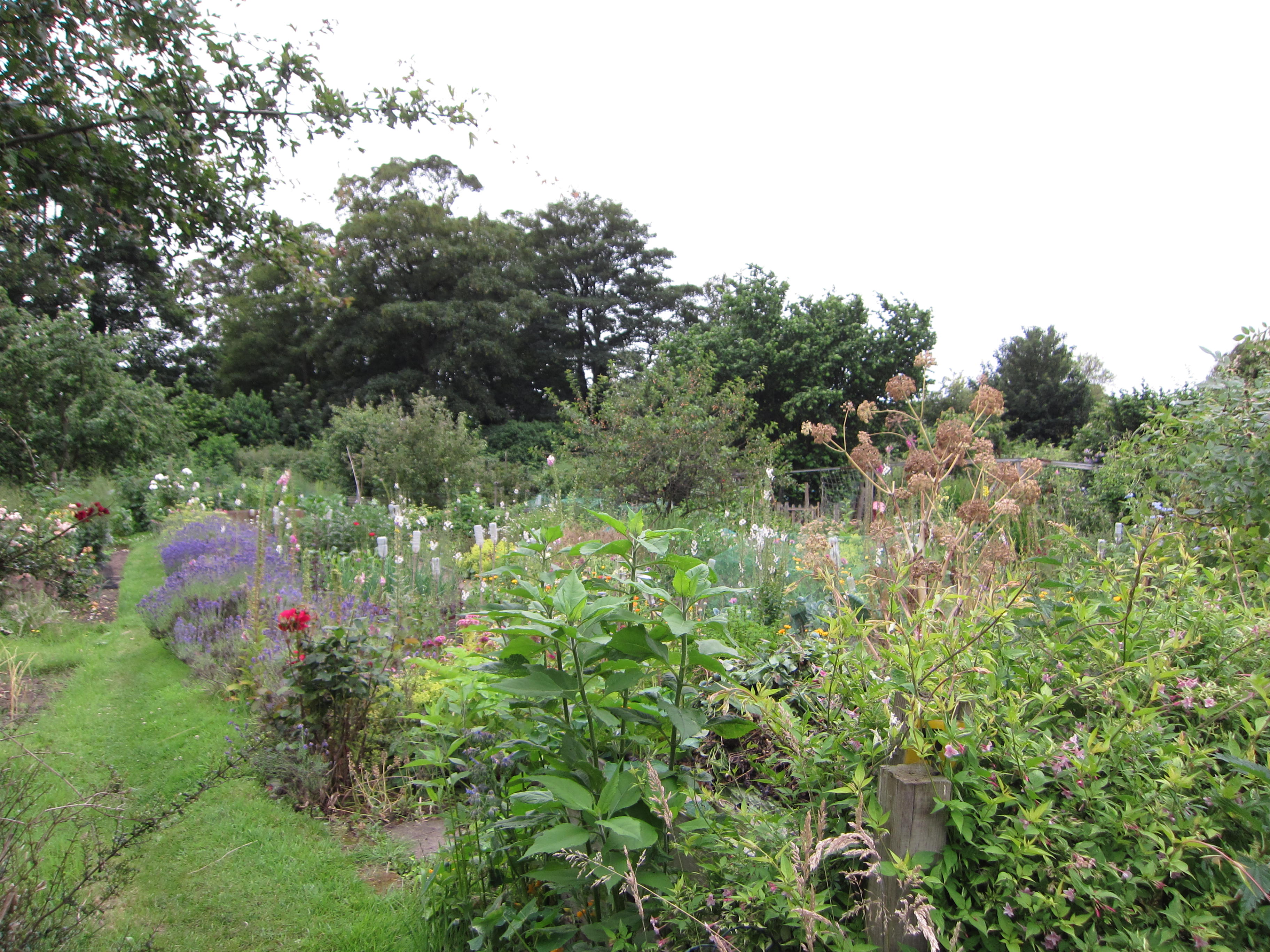 Peanut was eager to get going, so we cut a brisk path through the garden. We intended to come back and take more pictures, but there was no time. Still, what we saw was glorious.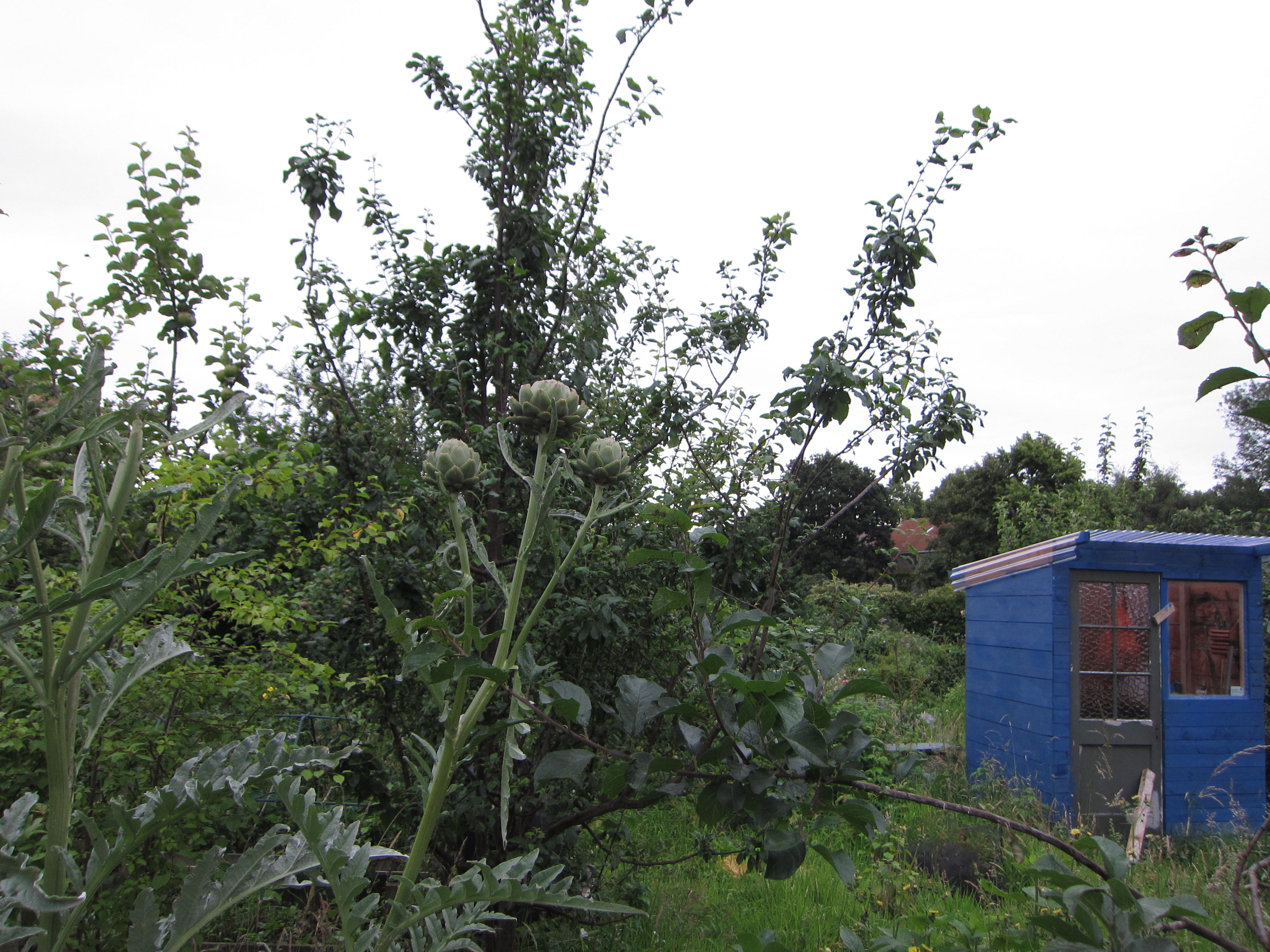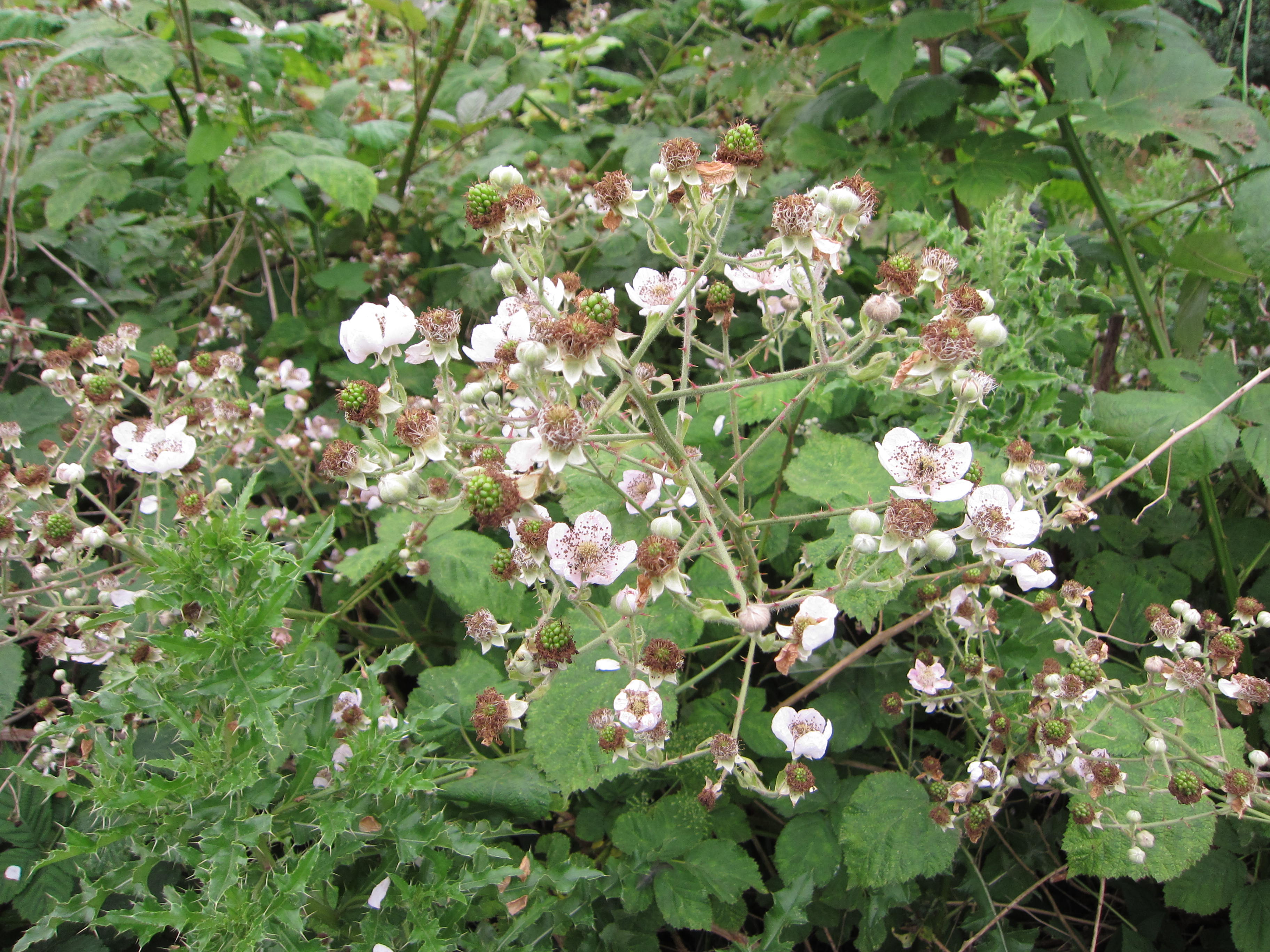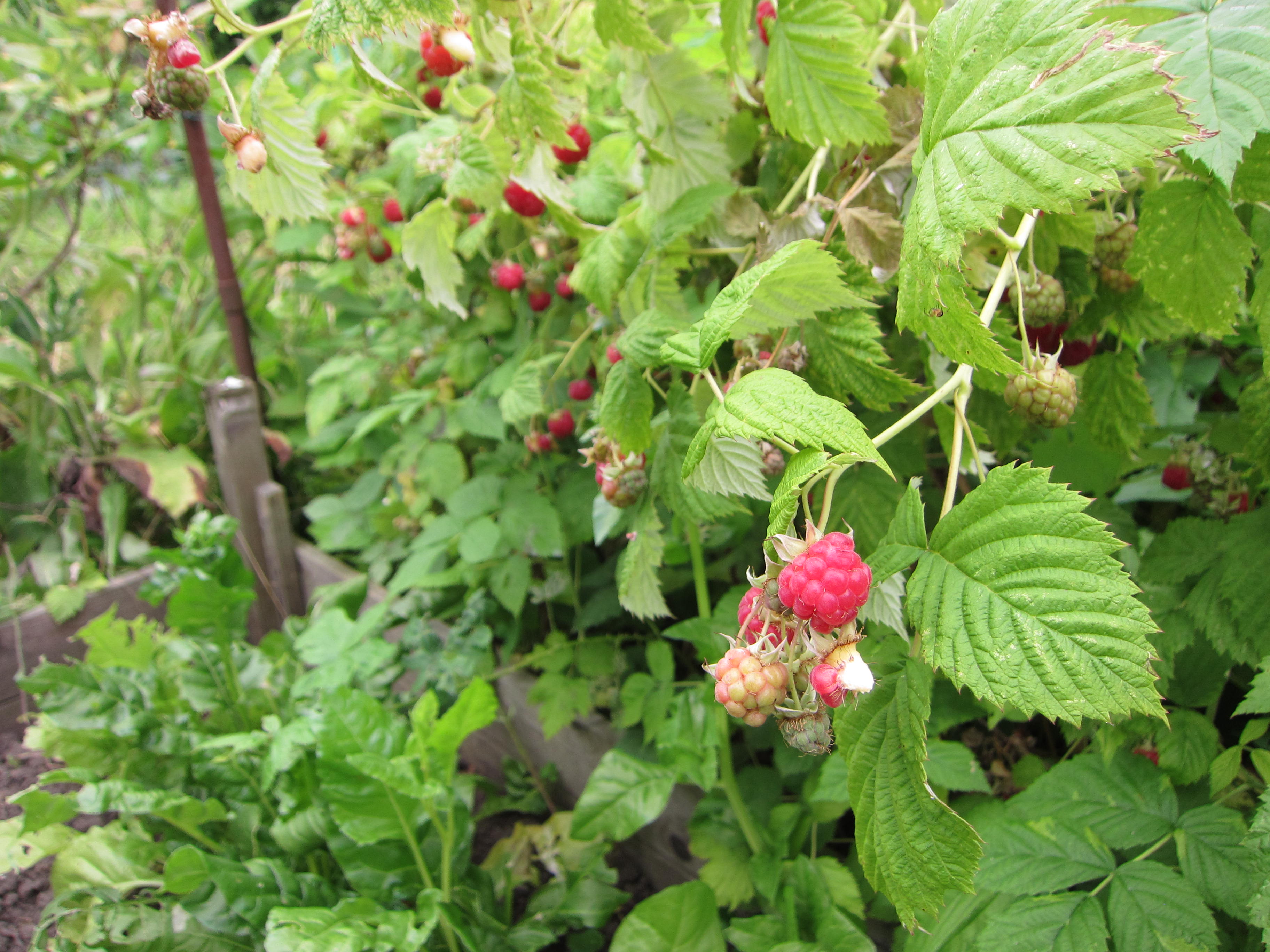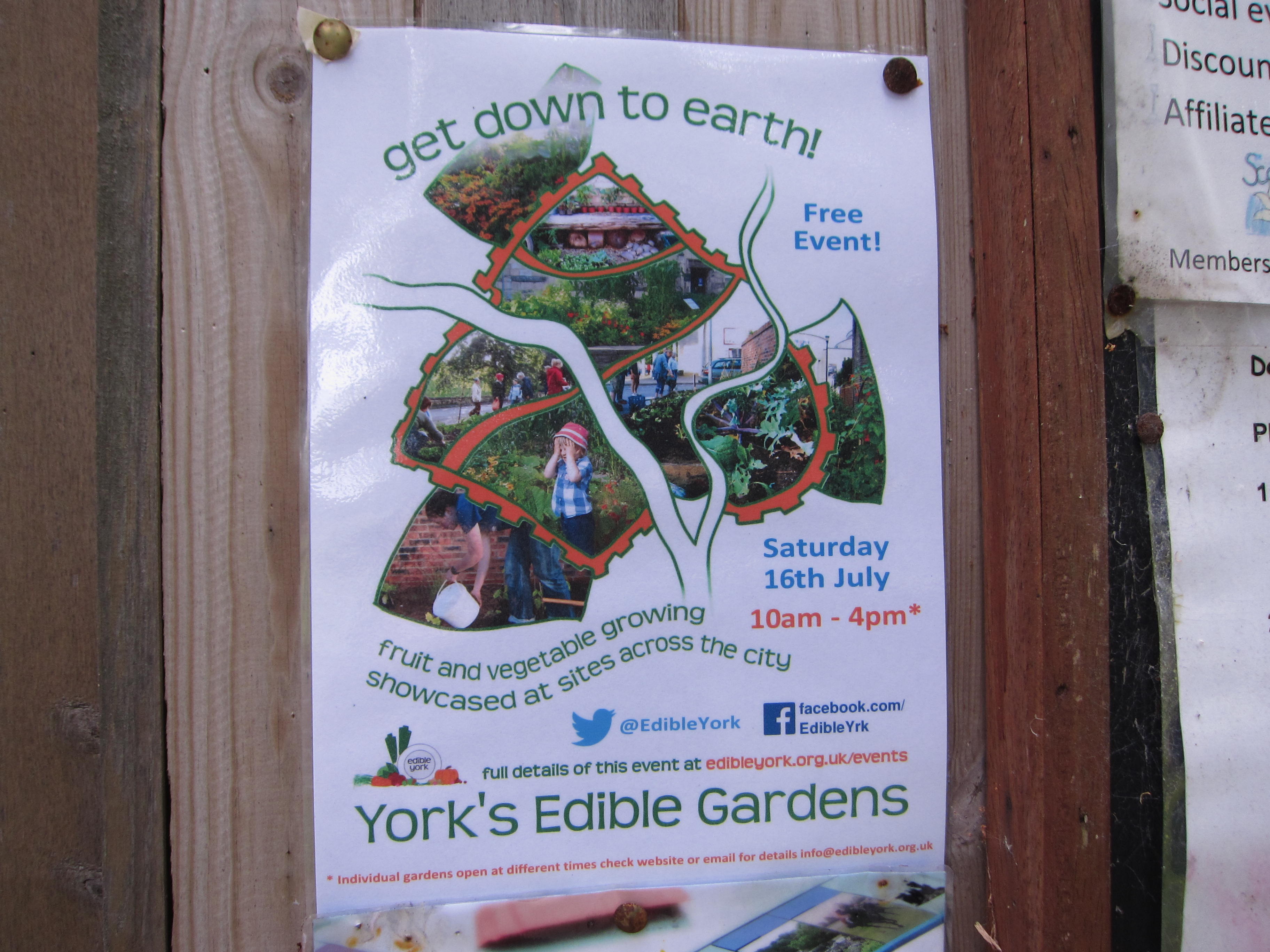 We saw several small gardens that were part of York's Edible Gardens program while we traipsed around York. Across town we sat in the courtyard of a safe house for battered women that was filled with raised beds and abundant crops, all part of York's Edible Gardens program. But back to the community garden…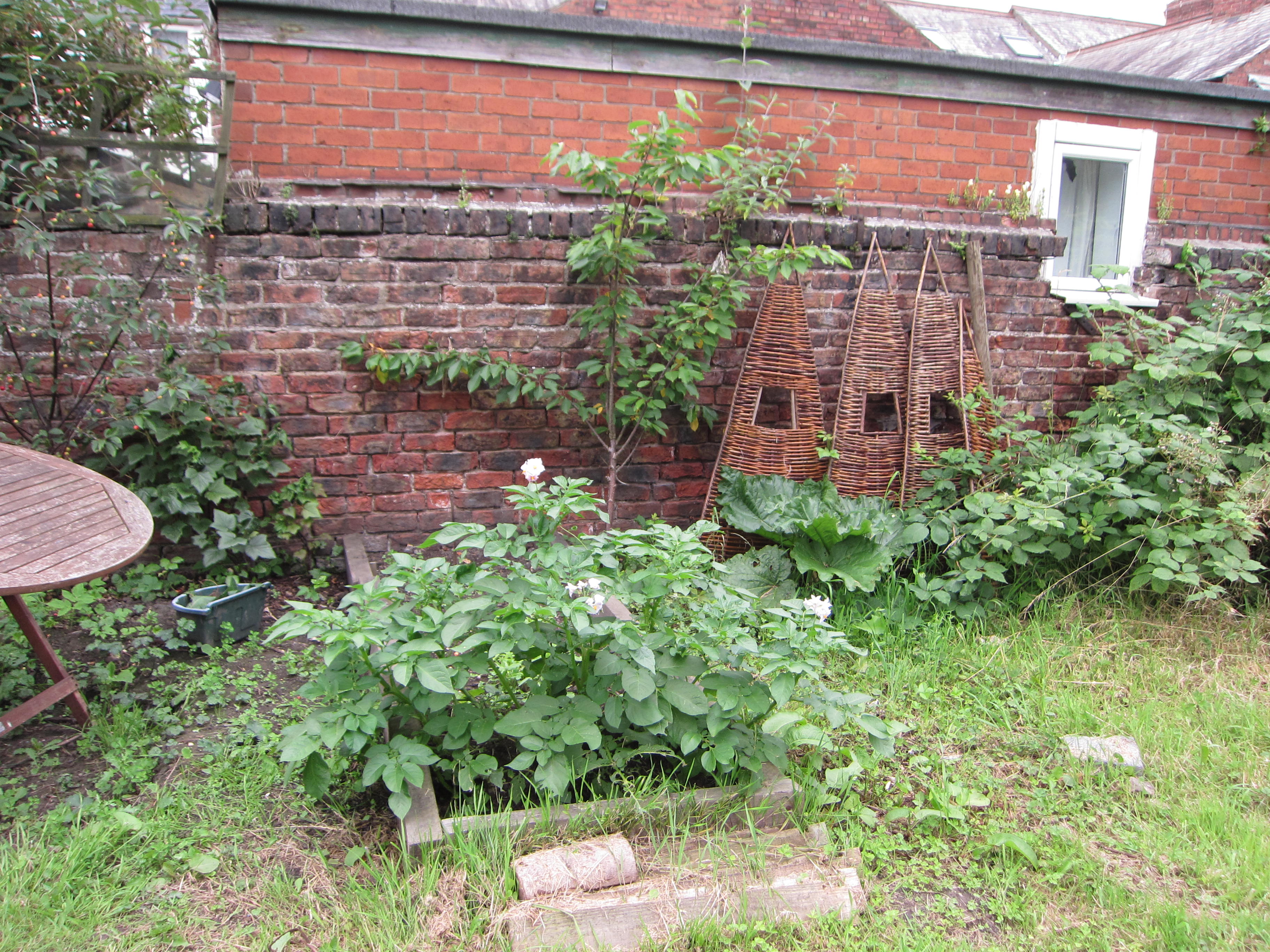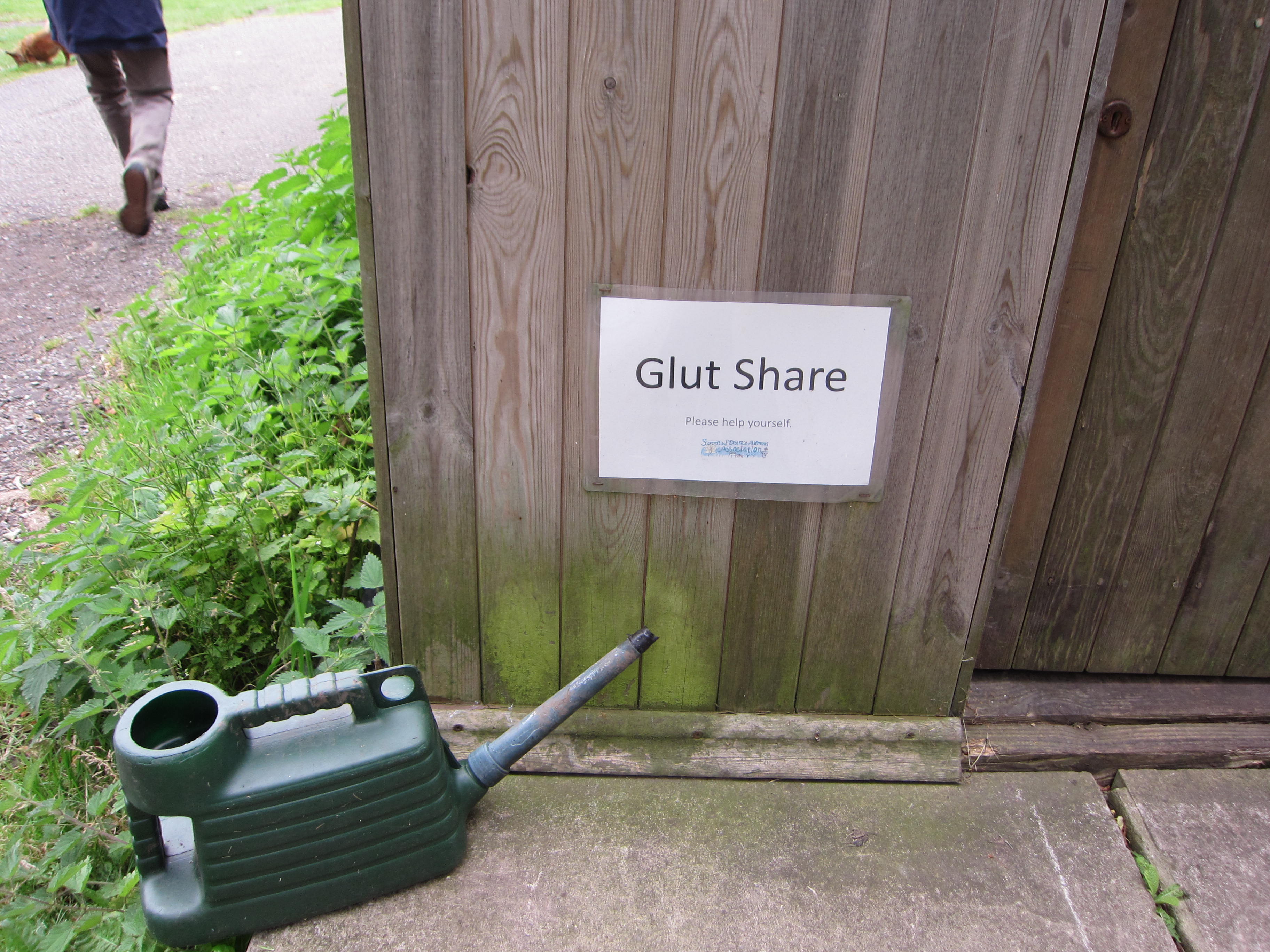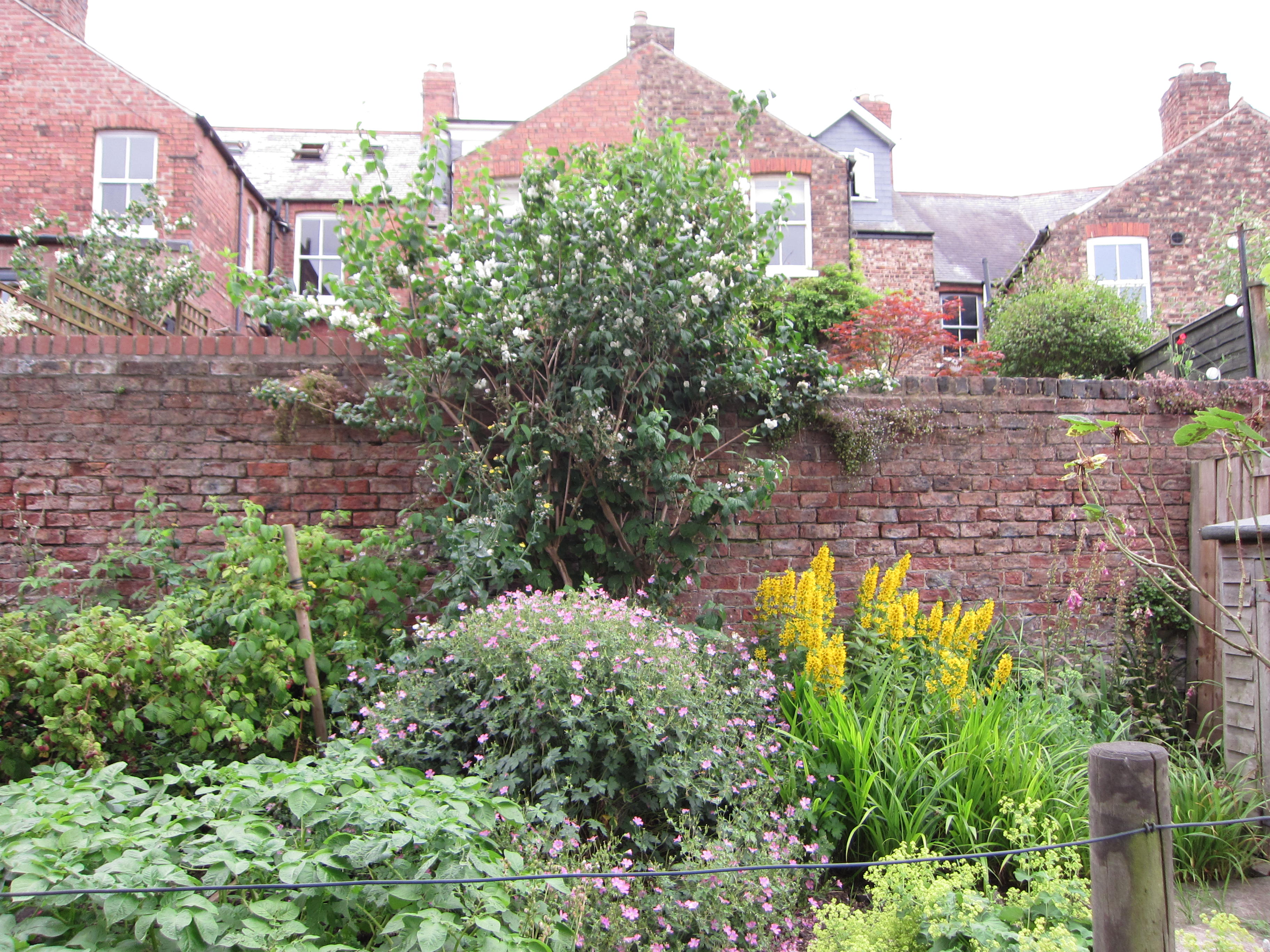 It was nice to see gardens thriving with little effort somewhere else. We'll be back to York some day to explore more community allotments.