Tag Archives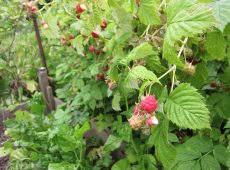 If there's one thing the English do well, it's gardening. Many of our traditions and ideals about what a proper garden should look like come from the English. As a resident of a drought-stricken area, I've had to peel these … Continue reading →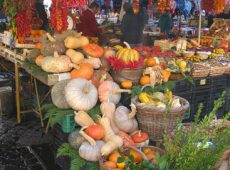 It might seem odd to go to Europe to celebrate an American holiday, but when your American relatives live there, Thanksgiving must travel.
One of the benefits of traveling to other countries at different times of the year is getting the chance to see foreign vegetables and fruits of the season. We visited Umbria, Italy in May of this
year and found some beautiful offerings there. Our visit to Rome this November
offered even more.
Campo dei Fiori's …
Continue reading → Continue reading →