We love this question that came in to Ask Gardenerd this week:
"I planted celery about 6 weeks ago (from the chopped off part of market celery) and it is doing well. The stalks are now about 1/2 inch thick. When do I wrap it and how to make the stalks turn white." – Audrey Bishop
Thanks for your question, Audrey. Here's your answer: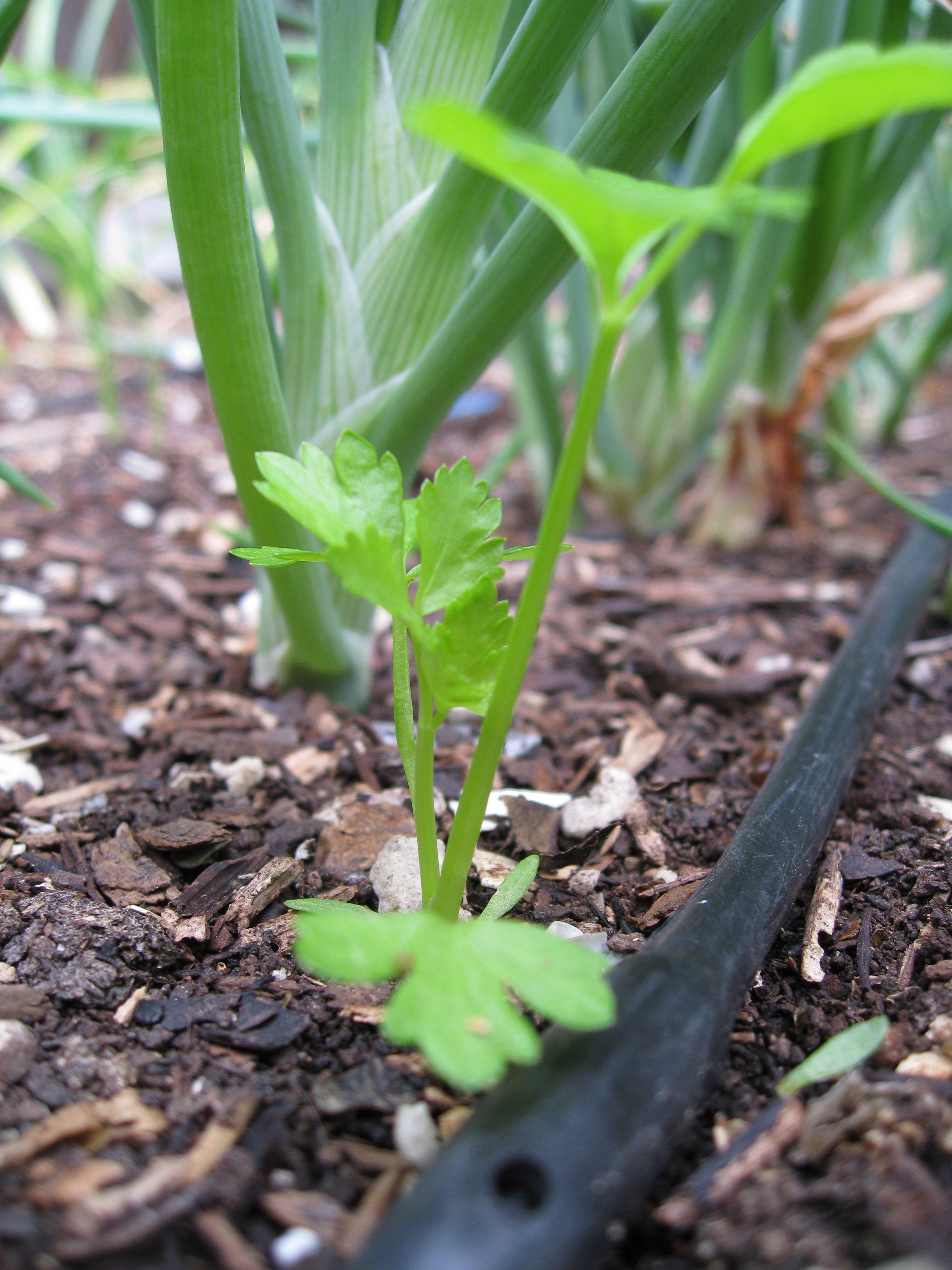 You've got time. Blanching, for those who aren't familiar, is the process of covering celery stalks to reduce bitterness and lighten the stalk's color a bit. Blanching produces a sweeter celery stalk that is more in keeping with what you're used to buying in the grocery store. Unblanched celery is much stronger in flavor and often bitter (and definitely darker green). It does contain more nutrients than its blanched cousin because of that.
Timing
According to the National Gardening Association, you only need to cover your celery plants about 10 days before you want to harvest. Other sources recommend blanching for up to 3 weeks before harvest.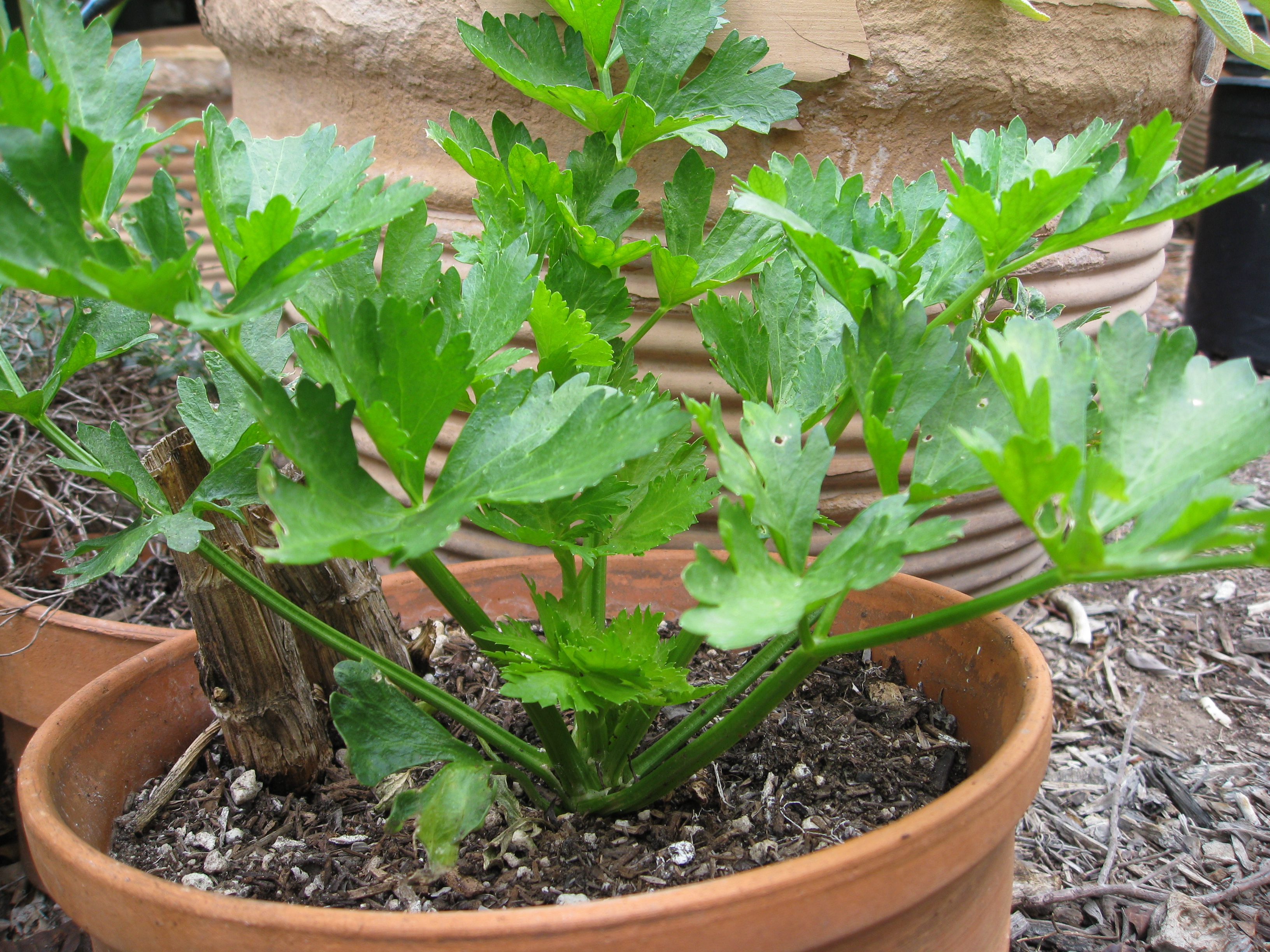 How to blanch
There are several ways to blanch celery in preparation for harvesting. The cheapest way is to pile soil up around the plant, but you run the risk of getting soil deep in the crevices of the plant. We've also heard of gardeners using old MJB coffee cans with both lids removed to block out the sun as well.
You can wrap your celery with newspaper and tie it in place with twine, or use a waxed milk carton. Open up both ends and slide it carefully over the plant, allowing the leaves to stick out the top. The plant still needs sunlight to grow, you just want to block exposure to the stalks, as shown below: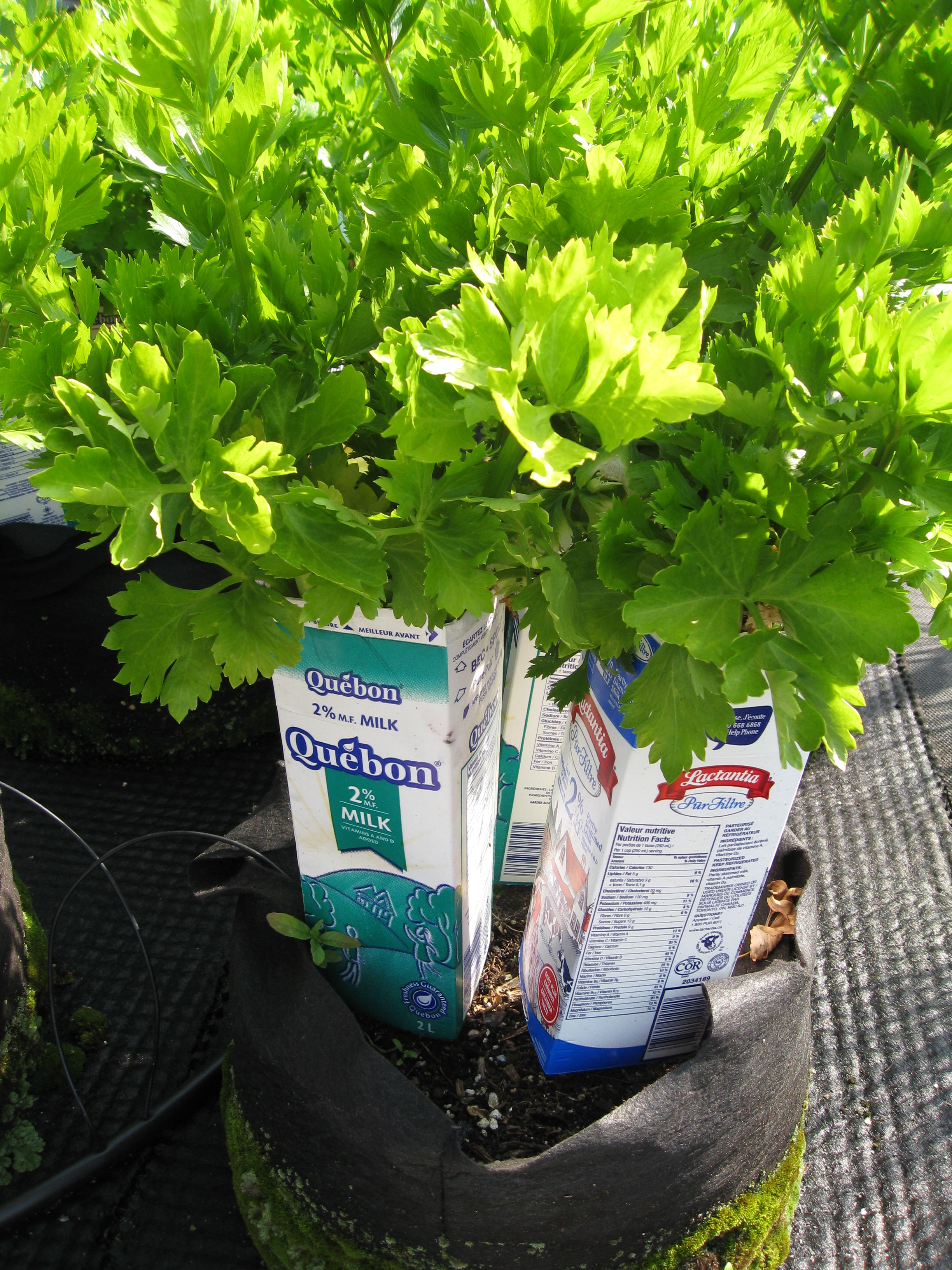 So there you  have it; easy tips for blanching your celery plants. Good luck, Audrey, and keep us posted.
Hey Gardenerds, what do you use to blanch celery in your garden? Post your ideas below.