We're up to our ears in Poblano Peppers from our second-year pepper plant. The little guy hardly produced last year, but over winter the plant started sprouting new leaves and by spring it had doubled in size and was full of flowers. So far we've made chile rellenos and roasted poblano quesadillas, but what else could we do?
Chips. Something crunchy but healthy that didn't require roasting and peeling the skins. That's what I wanted. I found this: Rachel Ray's Baked Fresh Chili Fries.
It was relatively easy, even though we found a few flaws in the recipe. Here's the how-to: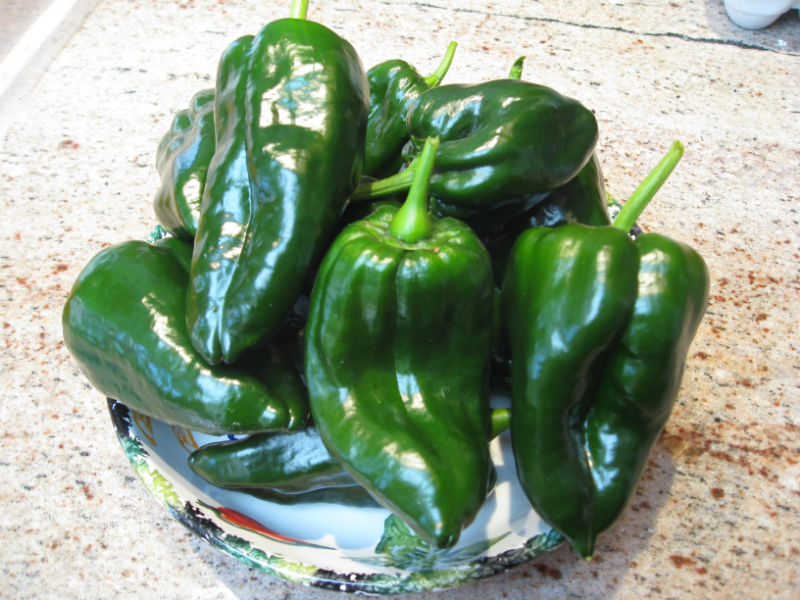 Ingredients
1 1/2 pounds poblano peppers (*see notes below)
1 cup flour, divided
2 eggs, lightly beaten (You'll need more – *see notes)
2 tablespoons mustard, whatever variety you like
1 cup breadcrumbs (You'll need more – *see notes)
1/3 cup grated Parmigiano-Reggiano
Salt and ground black pepper
We're always looking for recipes that call for large quantities of whatever we have in abundance, so this one was promising. No roasting, steaming or peeling required either.
First, preheat the oven to 450º, cut the peppers into long strips, removing the seeds and veins.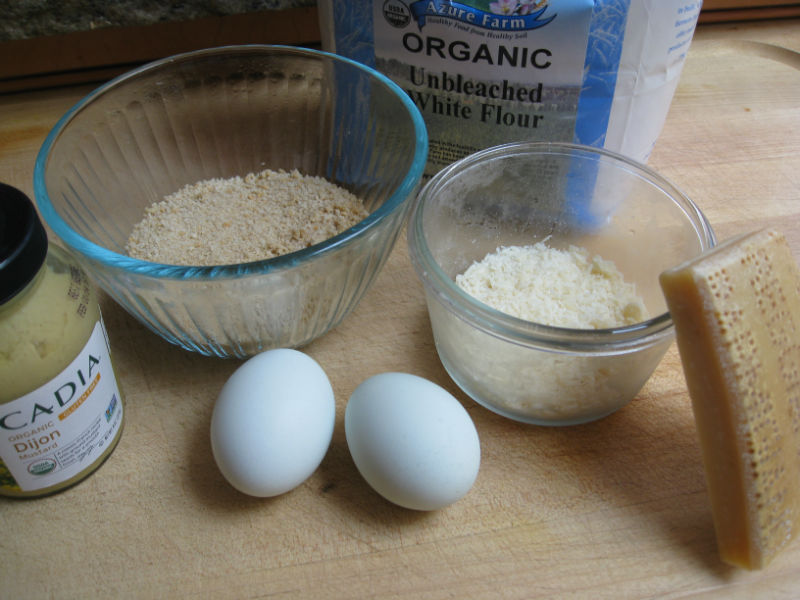 Next, prepare three bowls for breading the peppers.
Bowl 1: flour.
Bowl 2: beat eggs and mustard together with 2 Tbs flour (*note: you can get away with less flour to stretch the egg batter further. We ran out of egg mixture, so we suggest using twice as many eggs or half the amount of peppers.) 
Bowl 3: mix breadcrumbs, cheese and salt and pepper (*note: again, we ran out of breadcrumbs halfway through. Either double this or use half the amount of peppers)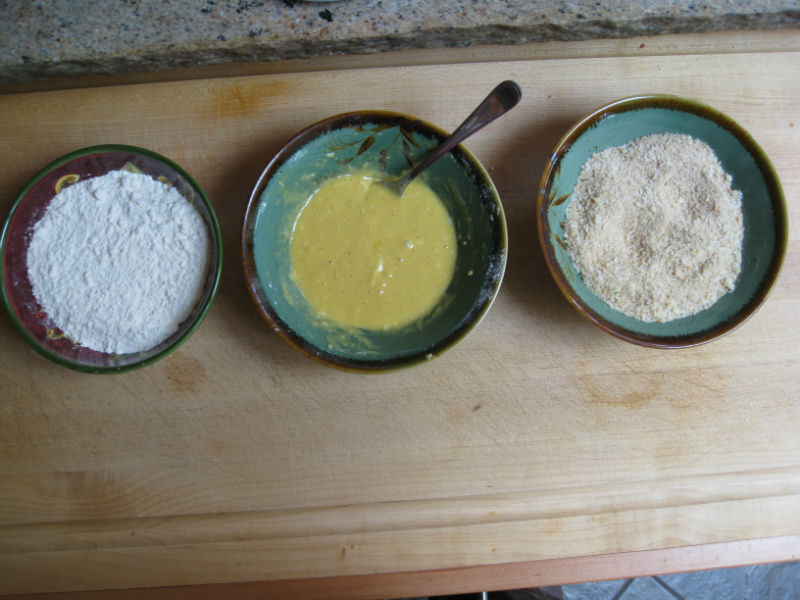 I also recommend larger bowls. Rachel recommends plates, and we used these little cereal bowls, which didn't handle the load very well. Use mixing bowls instead.
Next, dip the strips in flour, then egg batter, then breadcrumbs. Press the peppers into the breadcrumbs to make sure they stick.
Then, place the breaded peppers in a single layer on baking sheets and bake for 18 minutes, turning peppers over halfway through. "Fries" should be golden brown.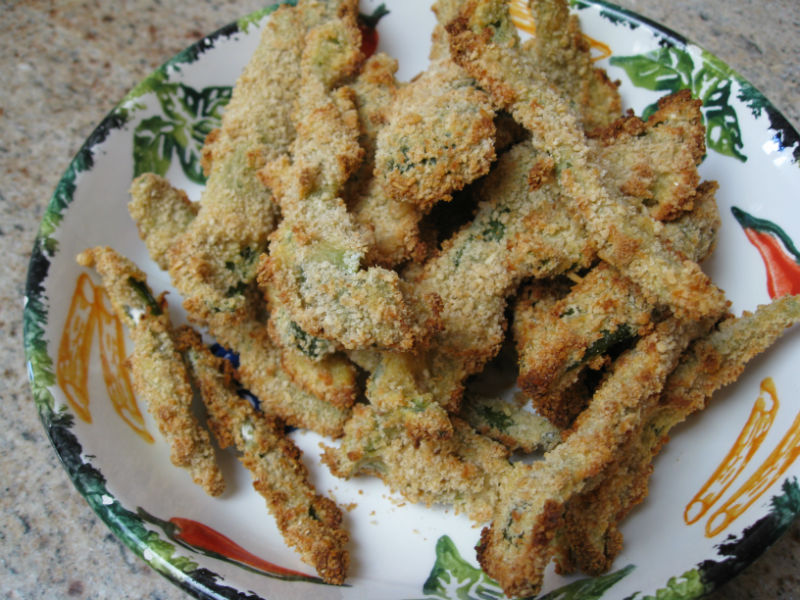 If I do say so myself, these came out wonderfully. Crispy, flavorful and satisfying in all the right ways. We liked them all by themselves, but if you want to try the ranch dip, you'll find it here. Honestly, you don't need it though. We couldn't stop eating them as is.
What's your favorite thing to do with peppers? Post your suggestions below.