School playgrounds in urban environments tend to be comprised more of concrete than soccer fields. Still there is always room for green. Kehillat Israel Early Childhood Center in Pacific Palisades, CA wanted to create more garden space for their kids to grow food and enjoy something green every day. They also wanted to clean up the space and make it more orderly. Enter Gardenerd.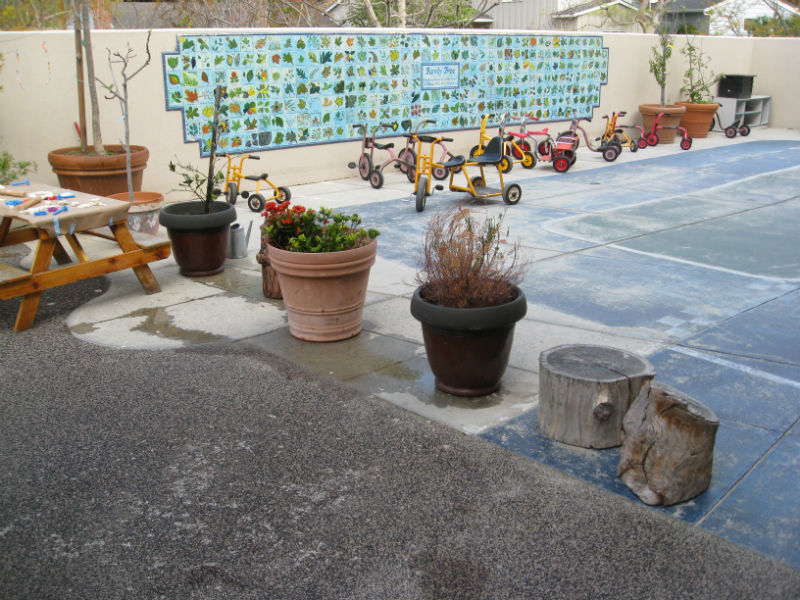 The playground (along with abundant tricycle parking) included a race track, craft tables, a jungle gym, and several large jacaranda and fruit trees in pots. Additional planters had been gifted to the Center over the years. The space was begging for uniformity.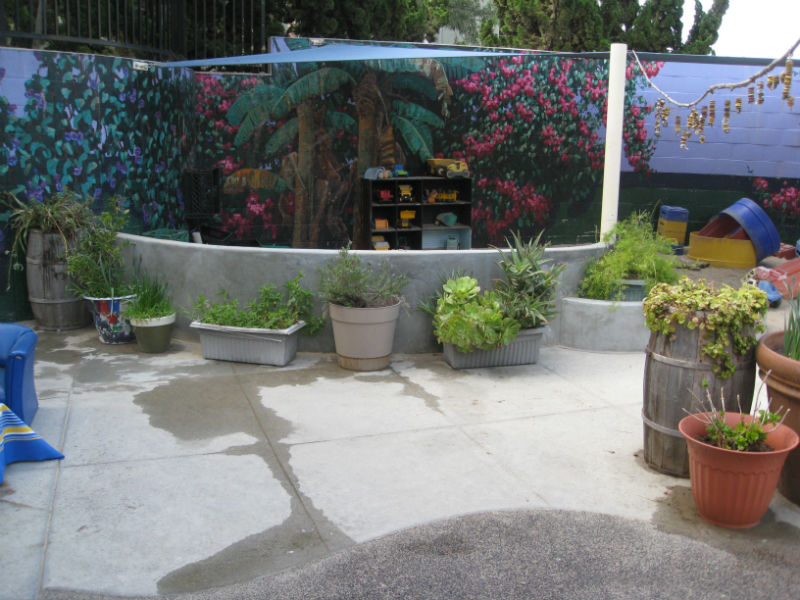 We saw an opportunity to highlight the existing curved wall and put the circular concrete planters to good use. In their current state, the planters couldn't hold soil, only containers that didn't fit the space, like stuffing a square peg in a round hole.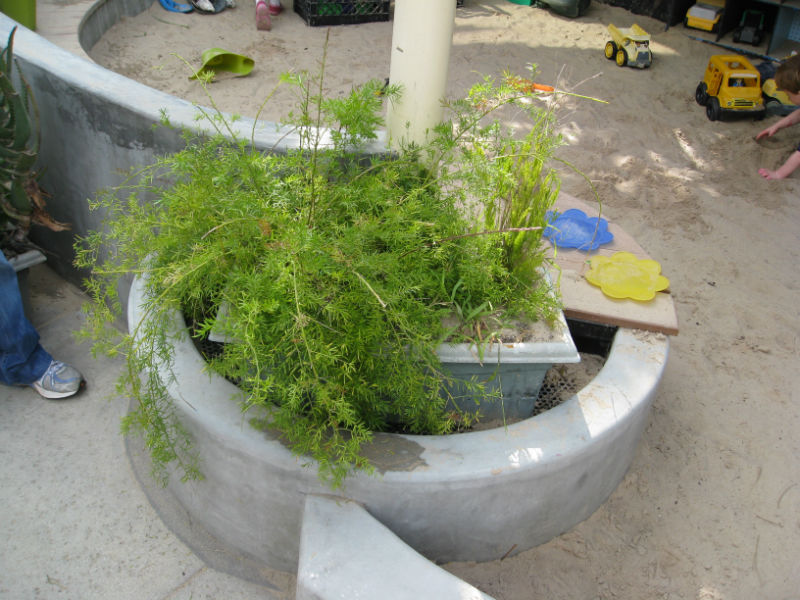 With a little composite lumber and some landscape fabric, we were able to turn those planters into proper containers for holding soil and plants without searching the earth for a pot that fit inside. (See below)
For the curved wall, we decided on a vertical garden of kid-safe succulents (aeonium, sedum and hens & chicks). It was important for the kids to be involved with planting, so on installation day teachers and 4-year-olds descended upon the project to help fill Woolly Pockets with cactus mix.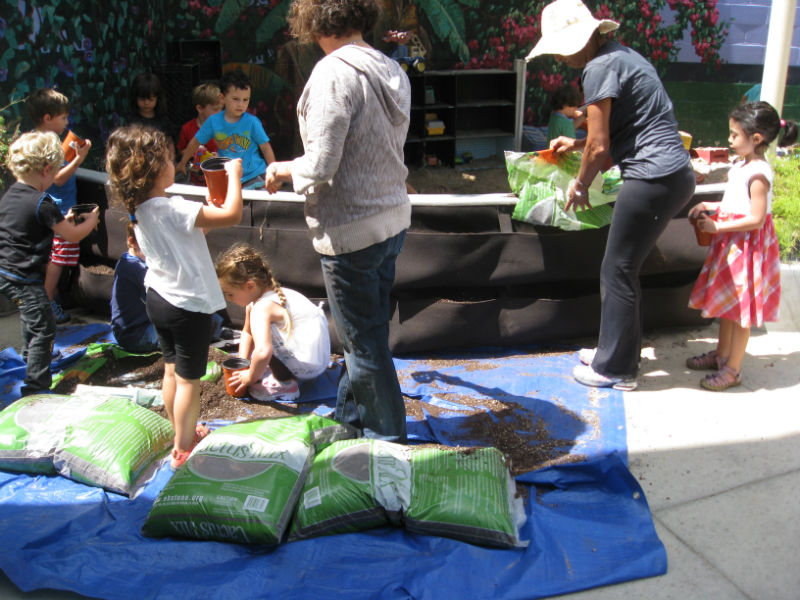 We used MiniFarmBox planters around the race track to plant vegetables and herbs. They were just the right height for kids to dig in.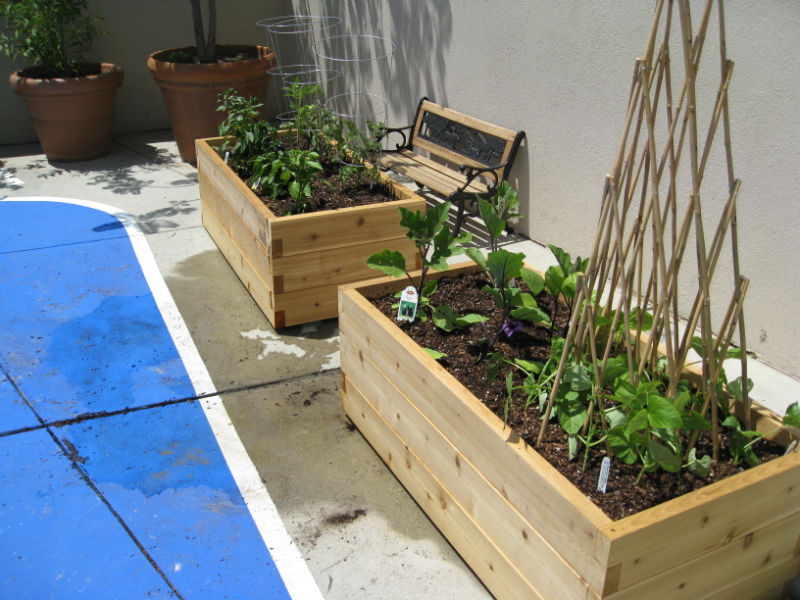 The finished school garden was a clean, organized space that encouraged gardening and play. Kids will watch their new garden grow and harvest veggies in late summer.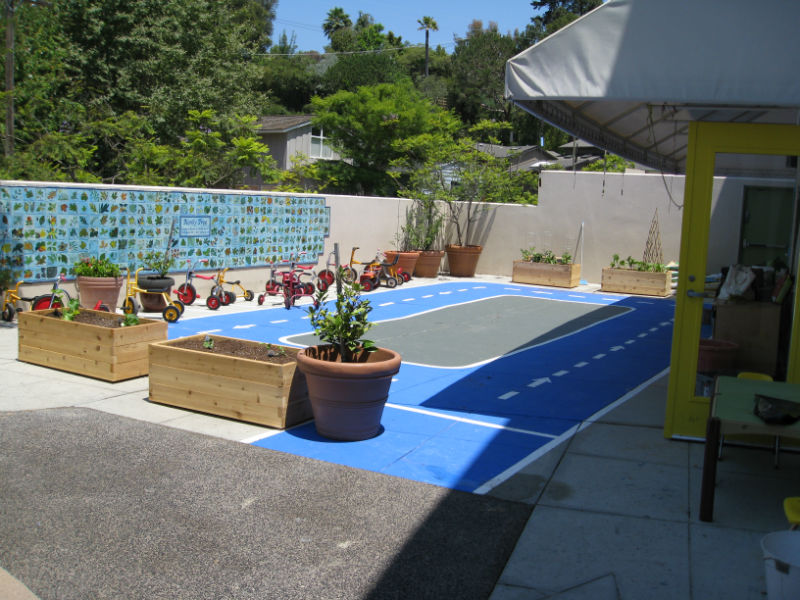 The new succulent wall and now-high-functioning concrete planters were the showcase of the garden. Parents, teachers and kids alike were fascinated by the colors and textures succulents can bring. Being right next to the sand box, these plants will be much more adept at withstanding sandblasting and heavy traffic than before.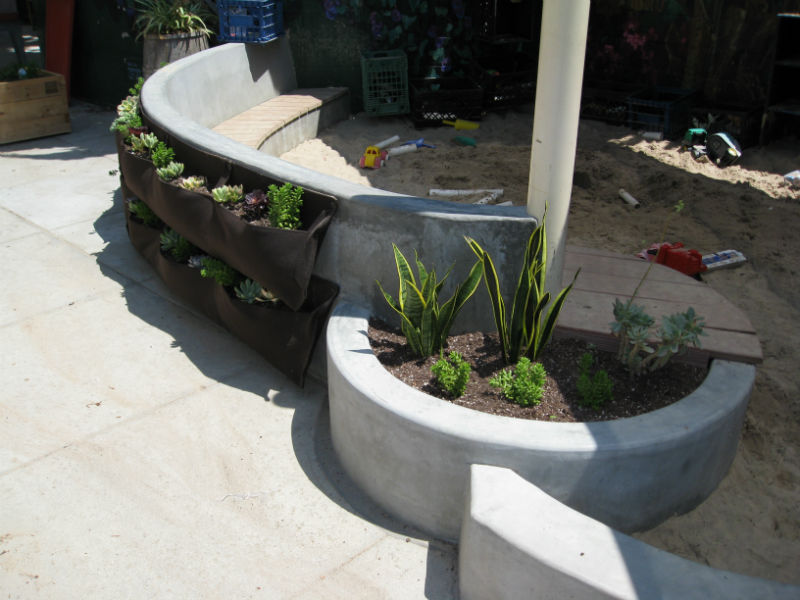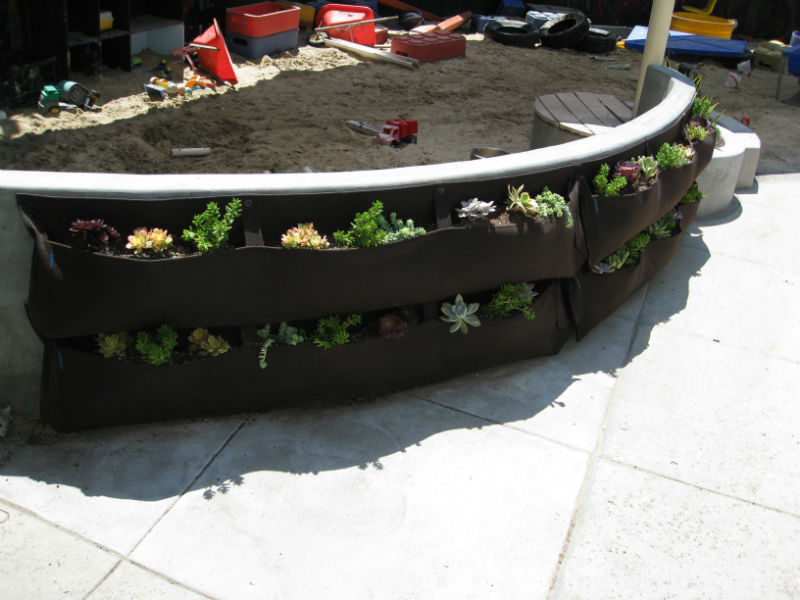 We hope this new school garden inspires Kehillat Israel's kids to continue growing food crops as they themselves grow.