While most homesteaders are well-versed in "putting up" or canning at the end of the season, pressure canning is a next-level adventure. We recently went down that rabbit hole, complete with unexpected twists and turns.
Our new pressure canner not only does pressure canning, but it replaces the water bath canner, and also can be used for pressure steaming. Woot!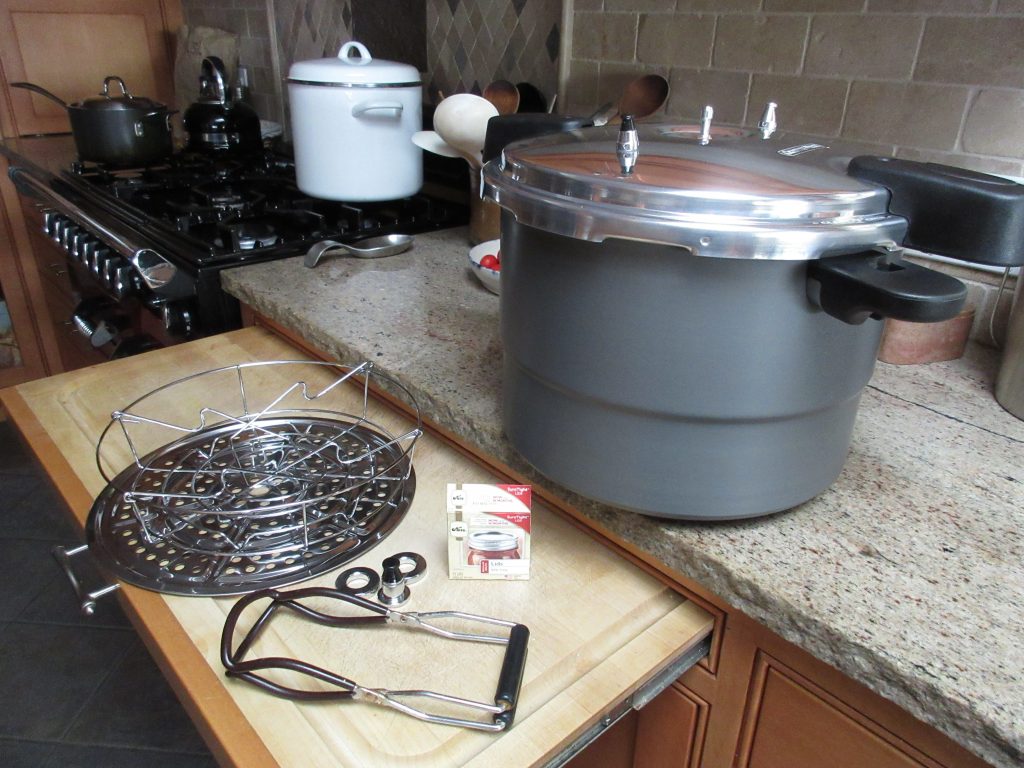 What's the Difference?
Water bath canning uses a full pot of boiling water to create a vacuum seal in high-acid foods. But it doesn't get hot enough to kill bacteria that can cause botulism, so you can't can low-acid foods without brine or sugar.
Pressure canning uses less water (only 3 quarts) and the sealed canner increases the temperature inside the pot above 240° F (enough to kill bacteria). So you can process low-acid foods without brining or sweetening them first. For those of us who don't care for pickled things or sugary jams, this is a godsend.
Why Can Beans?
We cook from scratch here at Gardenerd, and home cooked beans are leaps and bounds better than canned beans. However, it's time consuming and memory taxing to plan ahead. Soak the beans overnight, then cook them. Then make your dinner. Why not can a bunch for later while you're at it?
The Process
The first step of our adventures was to learn the process. For beans, doctrine suggests 5 lbs. of dry beans for an end-result of 7 quarts canned, cooked beans. It also suggests parboiling them for 30 minutes prior to canning. Some soak overnight, some don't. We soaked. (See What We Learned below before you move forward).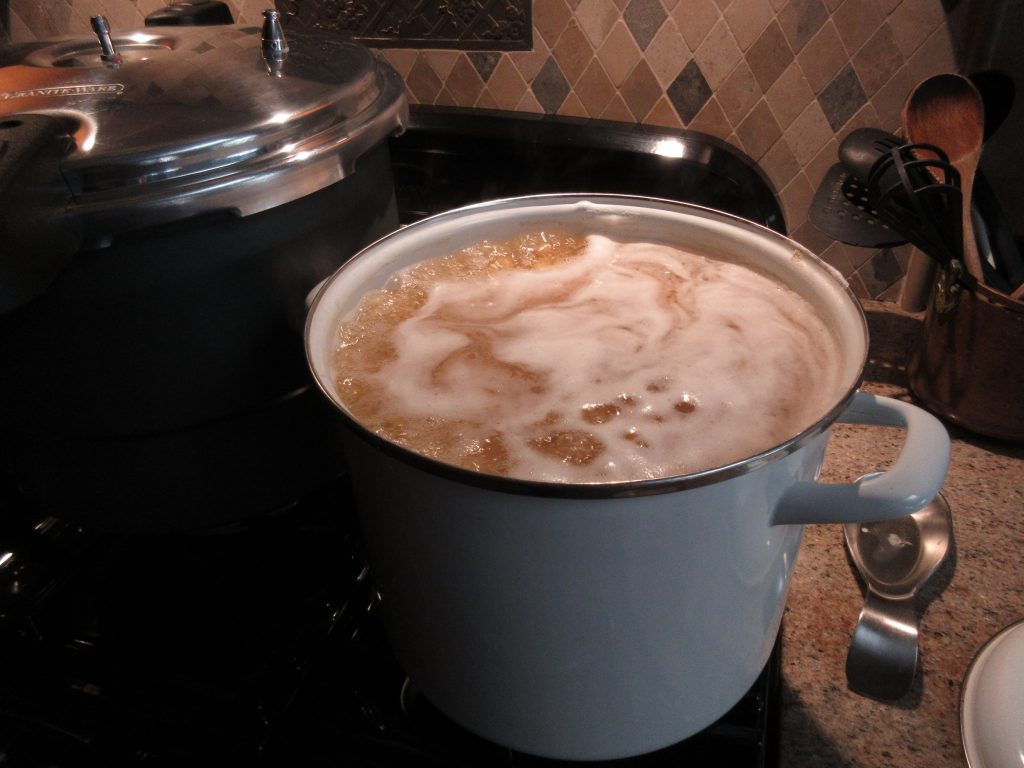 But First – Sterilize your jars either in the dishwasher or in the pressure canner (not sealed) with 3 quarts water on the bottom. Fill the jars with water, bring the whole thing to a boil and simmer while you cook the beans.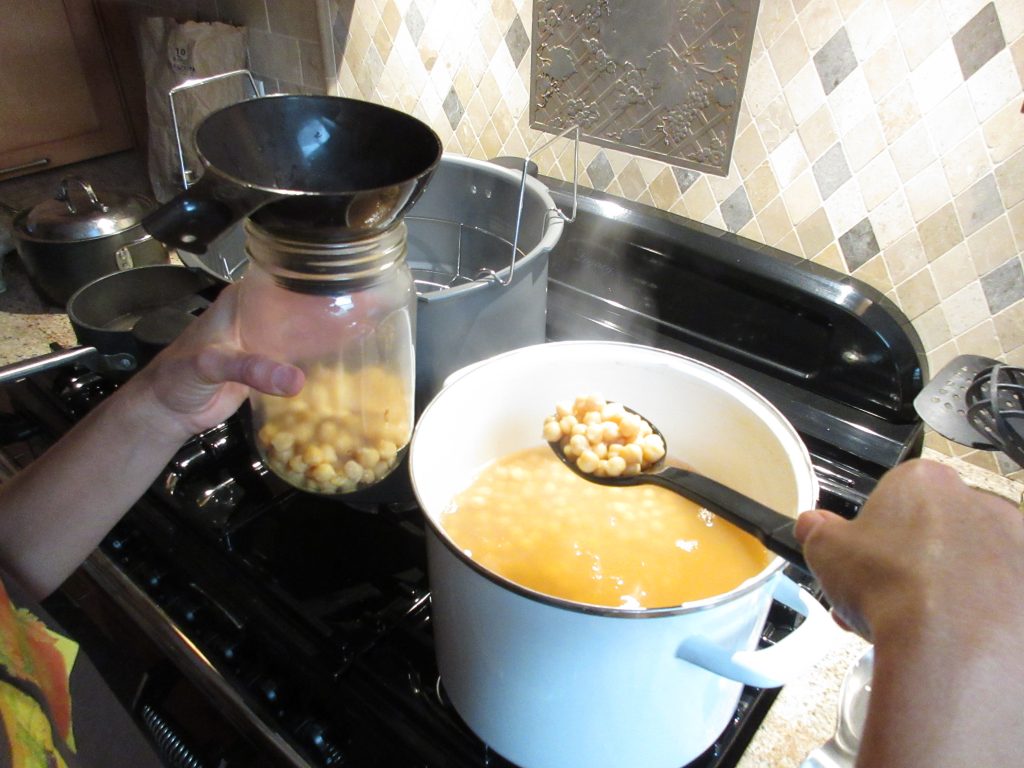 Use a slotted spoon to fill jars 2/3ds full with beans (they will continue to cook inside the canner and absorb liquid so leave room). Then add cooking liquid to the jars, leaving headspace.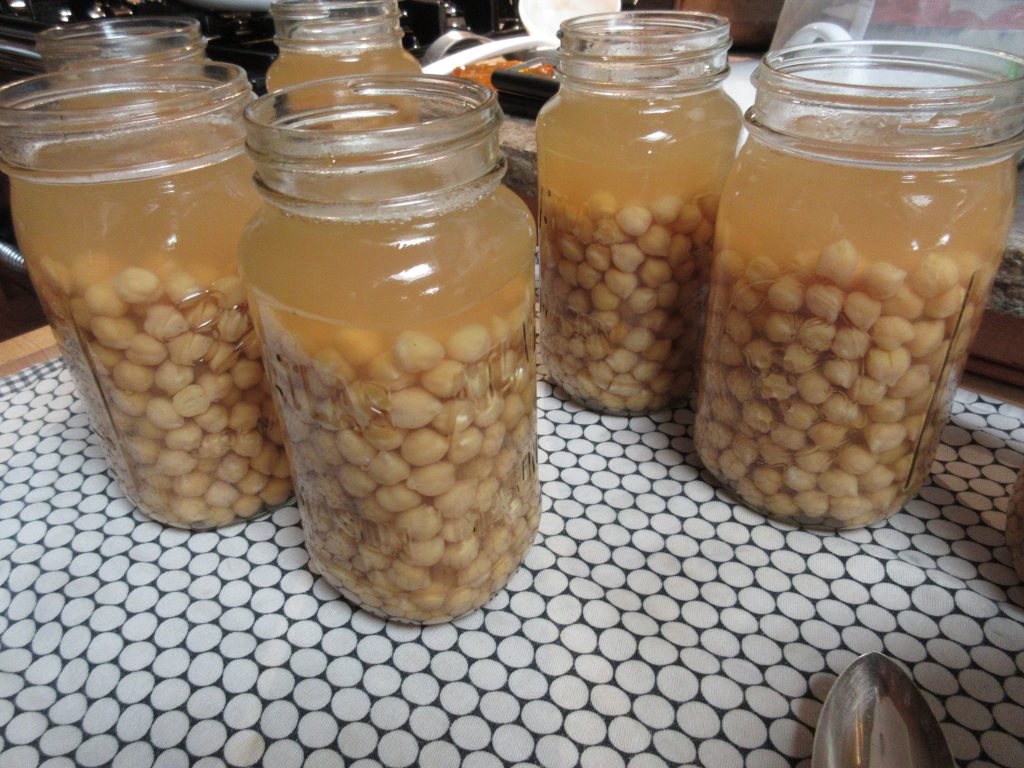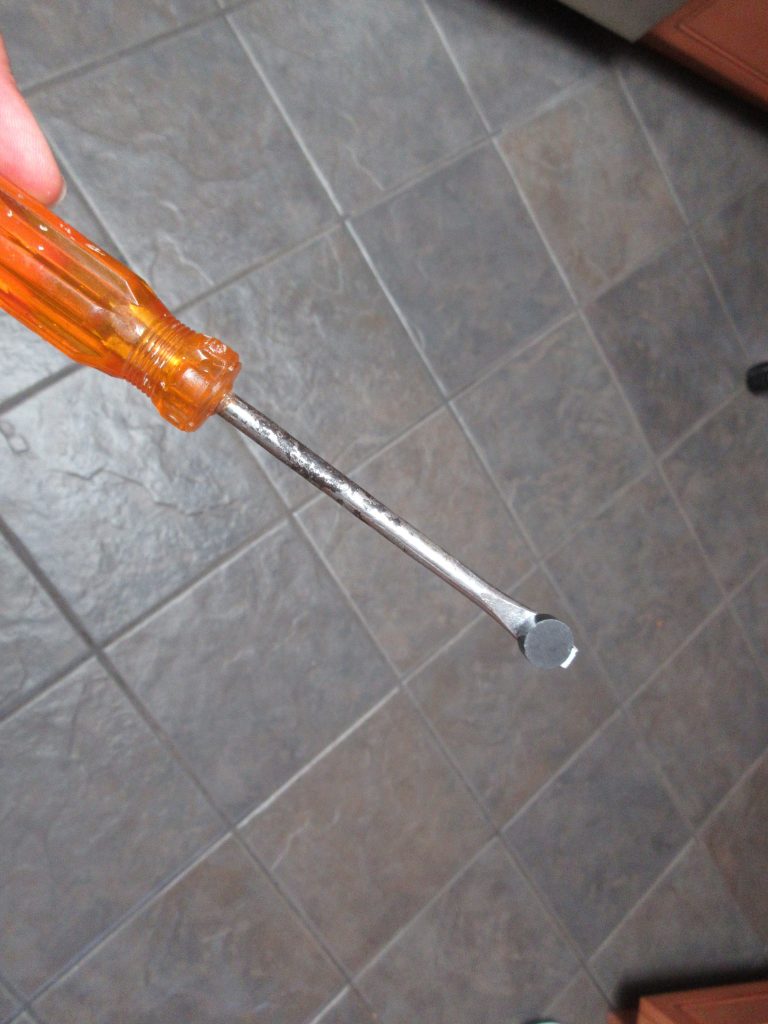 Heat your lids in a pan of boiled water for 3 minutes, then use this fancy lid magnet (i.e. screwdriver with a magnet — nerd household here) to lift the lids out of the pan. Screw on the bands, but not too tight. Air will need to escape.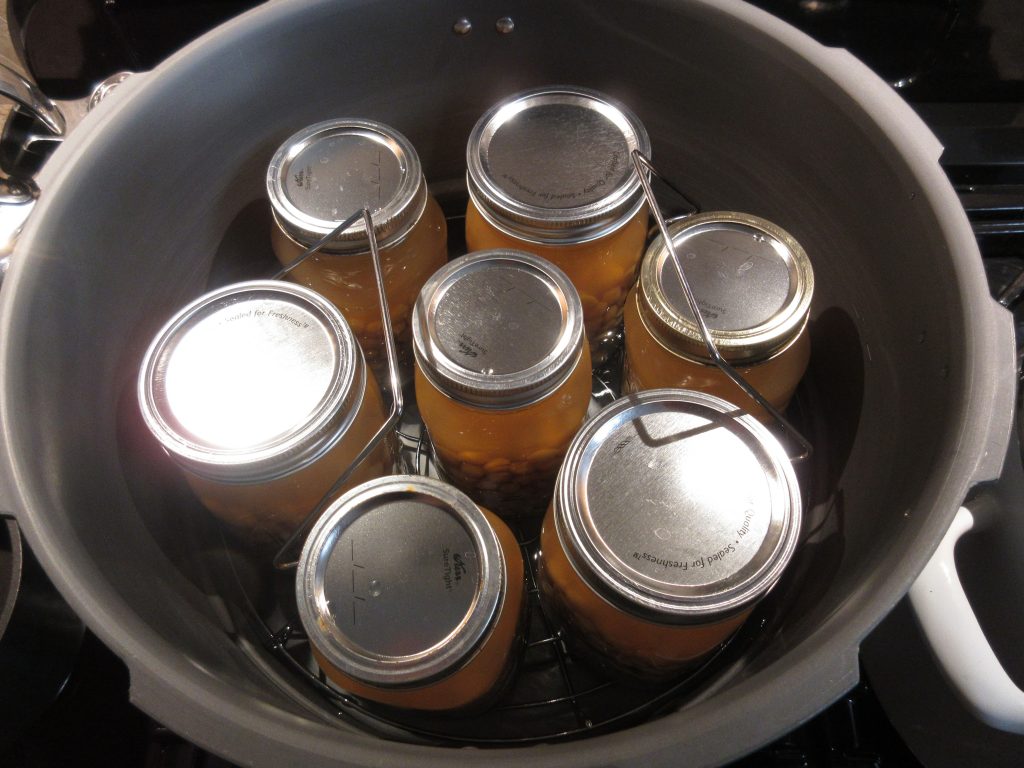 Canning the Beans
Place the jars on the wire rack and lower them into the canner. Seal the canner and heat to a boil. The instructions for Graniteware weighted gauge canners state to allow steam to vent for 10 minutes before adding the weighted gauge. Then wear an oven mitt to add the gauge with 1 weight for 10 lbs. pressure.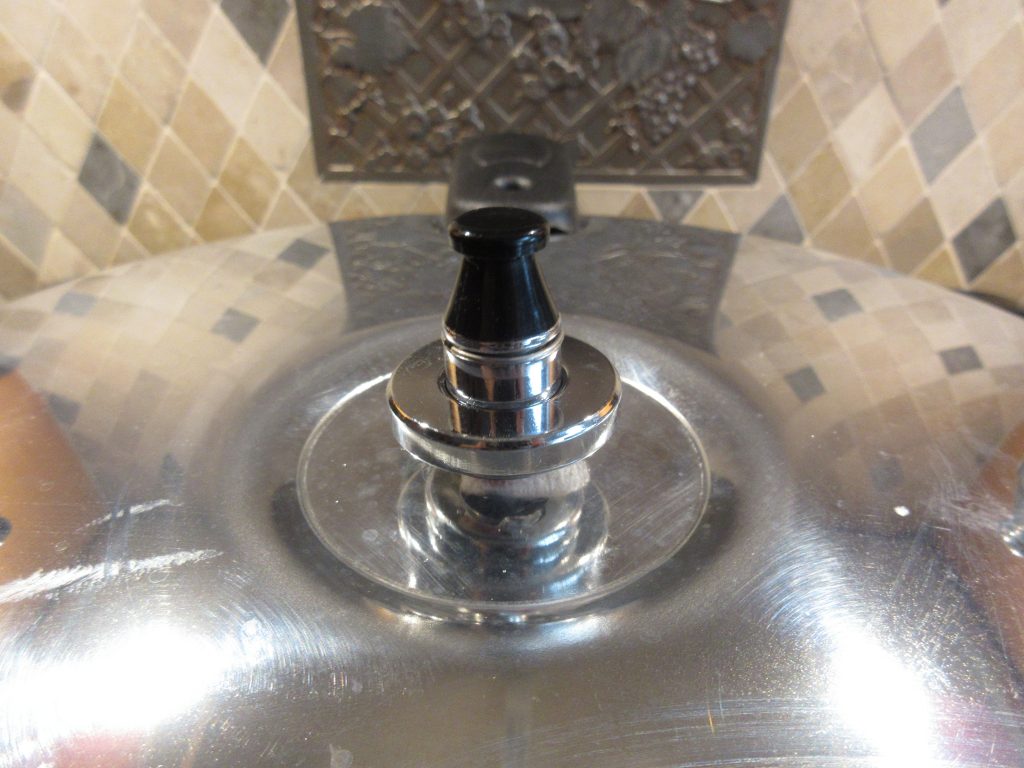 Once the gauge begins to rock, adjust the heat to maintain a steady, gentle rocking. Set your timer for 90 minutes for quarts, 75 minutes for pints. Go do something productive nearby.
The Result
It worked! 90 minutes later we had shelf-stable canned chickpeas ready for any meal, any emergency, any time.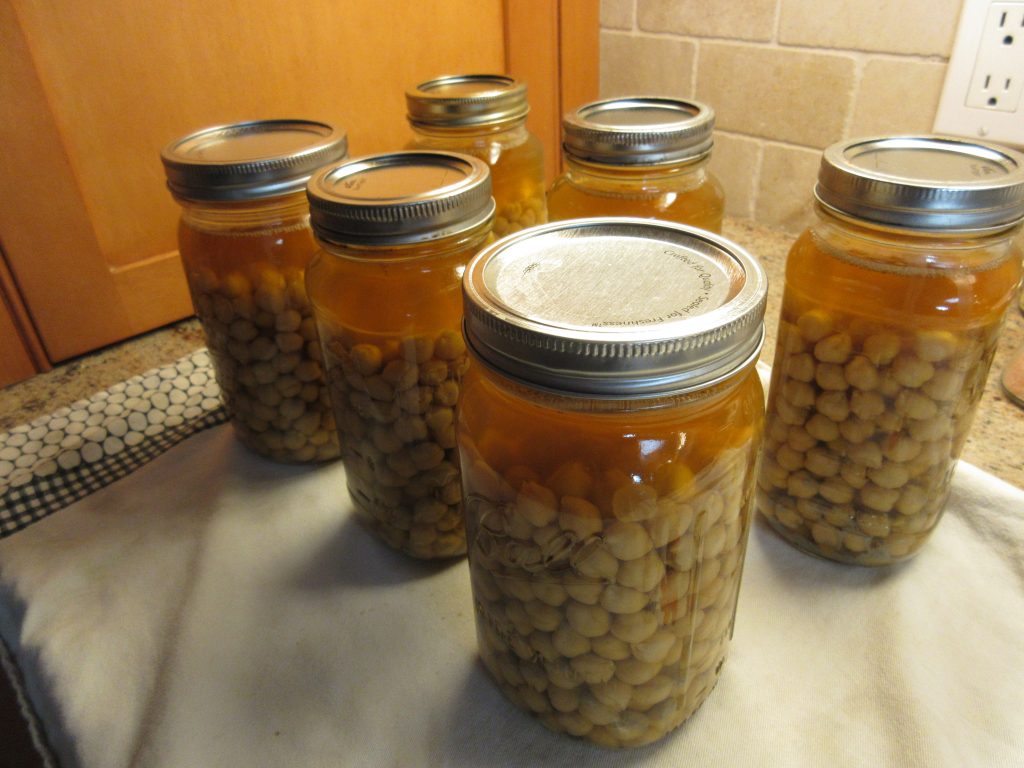 Use tongs to remove the jars to a towel. Allow them to cool undisturbed overnight. They will be bubbling inside for several hours afterward.
What We Learned
Every process has a learning curve. Ours was not too steep, but here's what we discovered along the way:
5 lbs. beans makes WAAAAAY more than 7 quarts. Perhaps it's because our dried beans were new. They absorbed a LOT of water while soaking overnight. We'll try 3 lbs. next time.
We had enough extra cooked beans after canning to make 2 pints of hummus, 2 batches of chick pea coriander soup. And stored the rest for meals during the week (about 2 more quarts).
Cooking liquid – we ran out after about 4 jars so we added more water to the pot and heated it up before spooning it to the jars.
Use newer jars. Our jars have been in use for many years, and one of them gave out in the canner.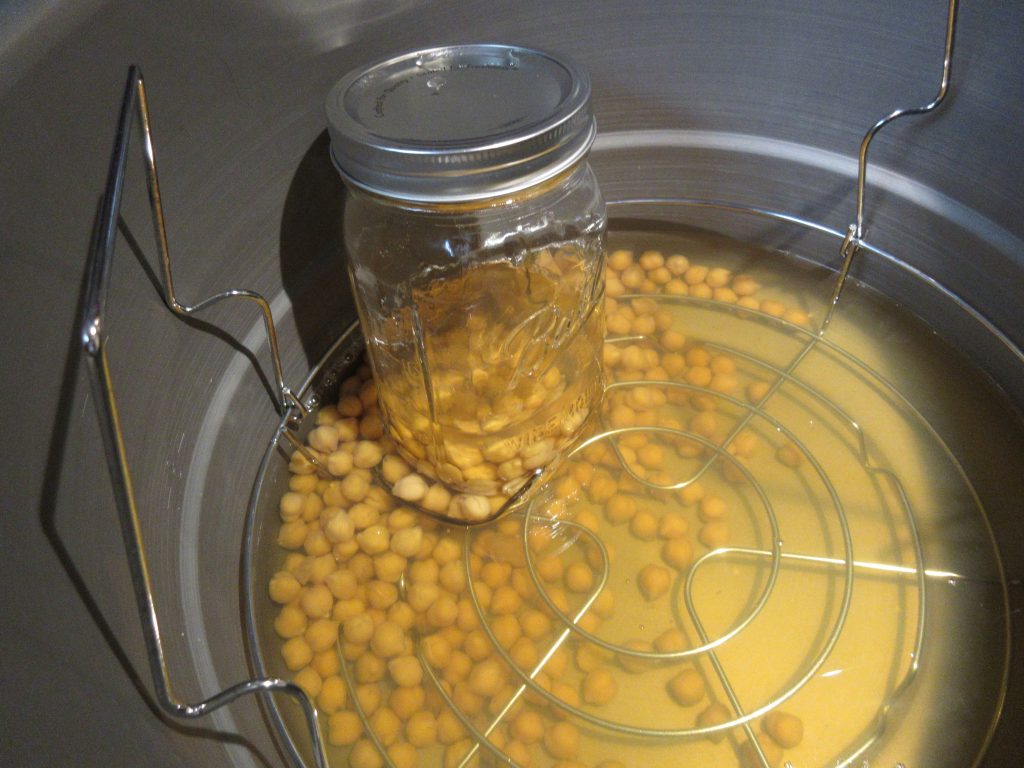 We hope this dispels some of the mystery behind pressure canning. Next up – maybe we'll try pressure cooking a soup or canning it!