Our first year of growing experimental goji berries comes to a close and we actually have something to show for it. Some readers may recall that we won two goji berry plants at the Garden Writers Association Symposium in 2015. It took a year for the plants to get established and 2017 was the first for fruit production. This week we harvested and dried our own goji berries. Here's how:
The Harvest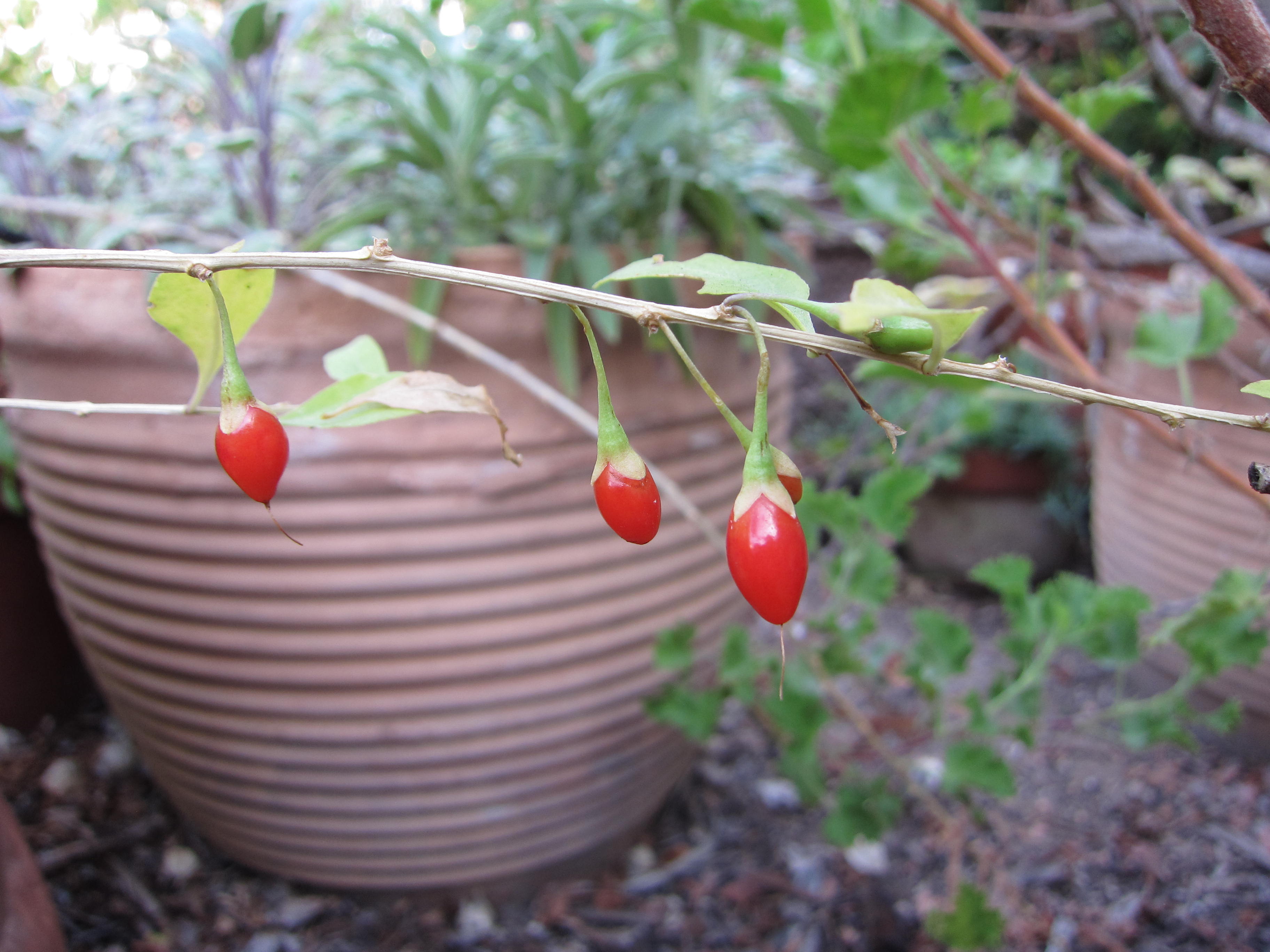 The harvest was small, but enough to claim success. We pulled out our solar food dryer (can be done in the oven on low temperatures, or in a plug-in dehydrator) and loaded up a screen with our small harvest.
Drying Goji Berries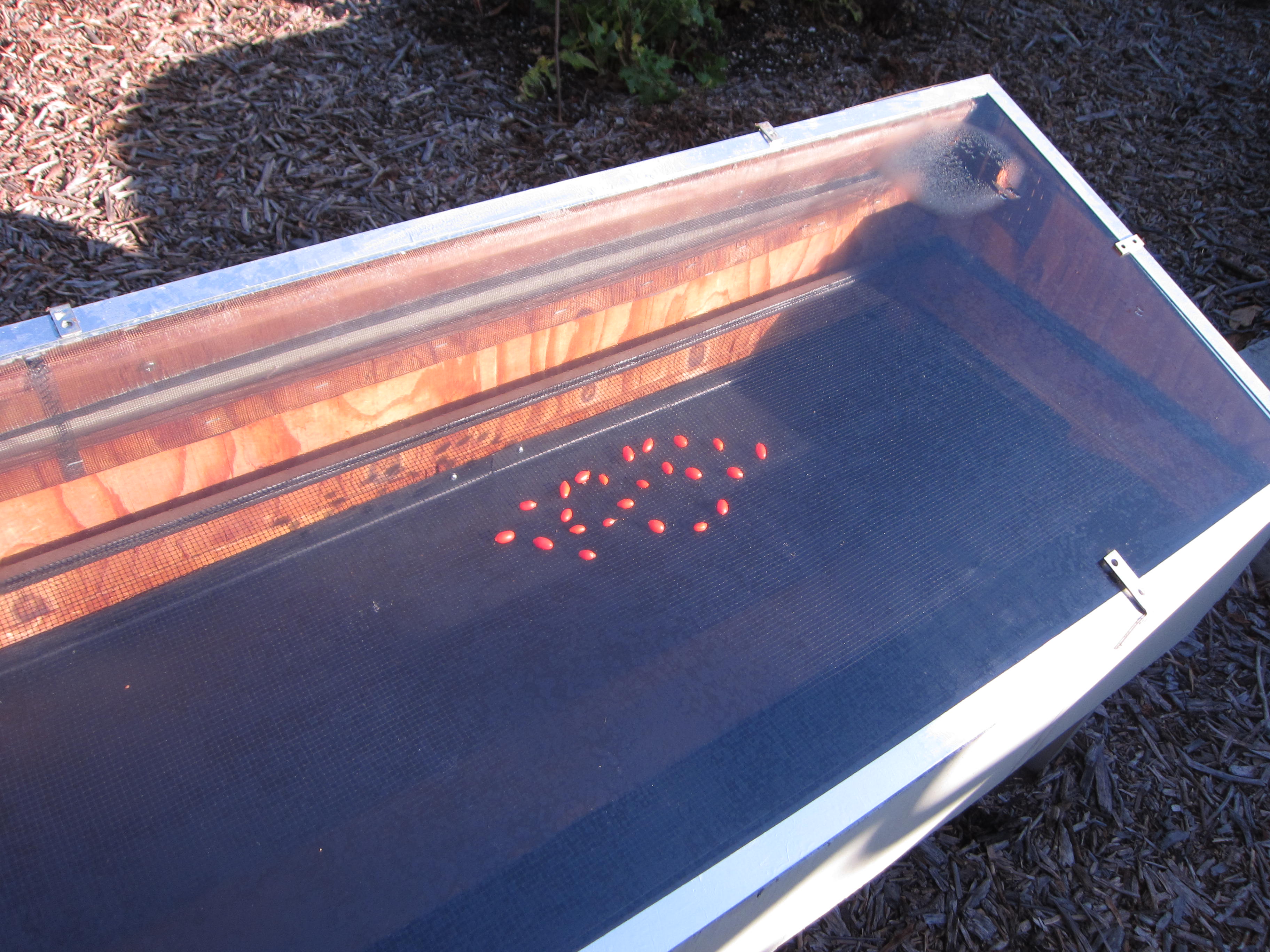 It took 2 1/2 days to completely dry the berries on a warm day around 75° (it was 150° inside the dryer). If we had brought them indoors overnight, it probably would only have taken 2 days. Dehydrators and ovens will have a different timeline.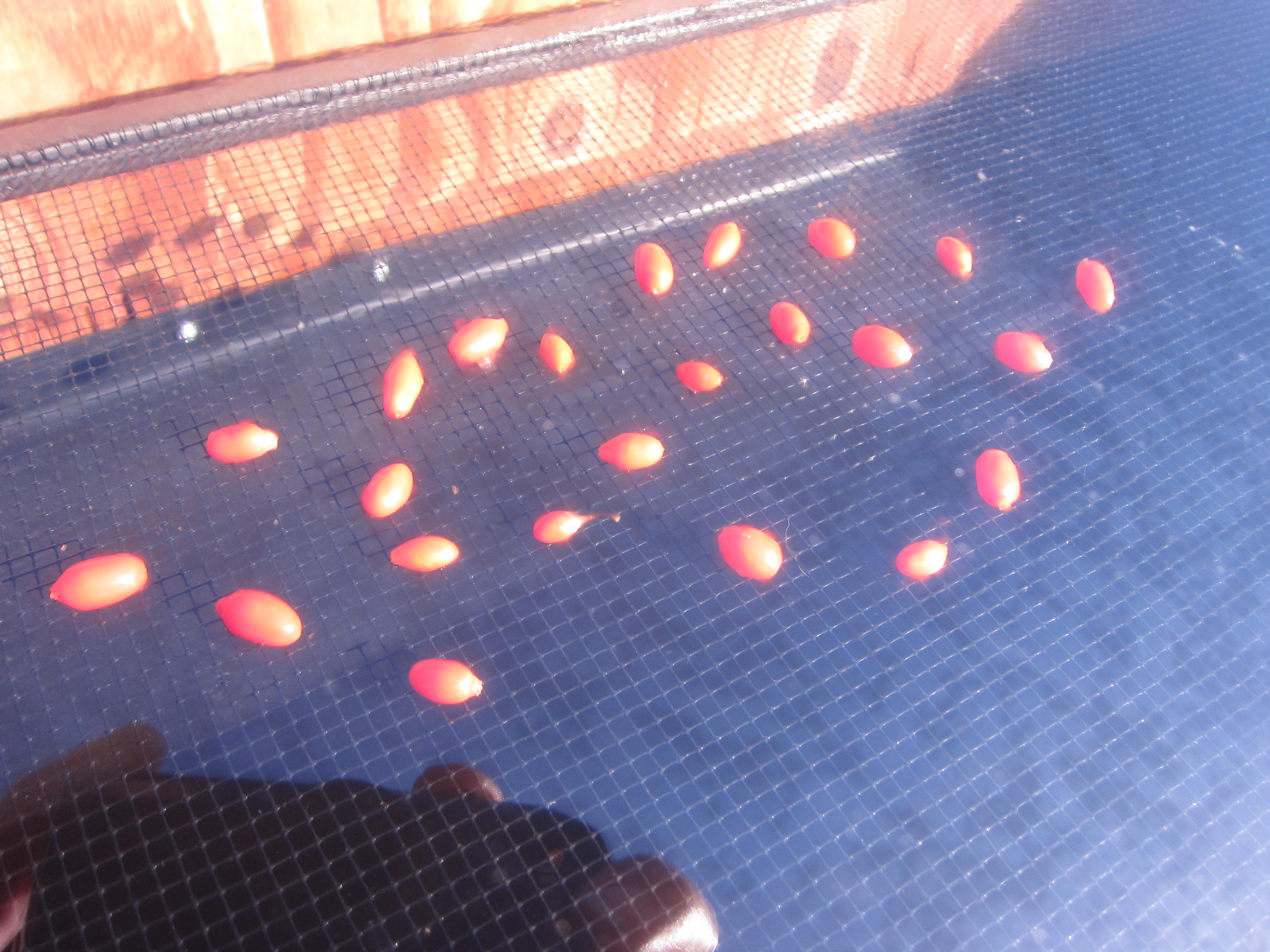 After drying, we brought them inside and put them in a jar for storage. Leave the lid cracked for a day to let the moisture levels equalize. The finished result is a little lighter in color than store bought goji berries, and ours taste more savory, like tomatoes, than purchase berries as well.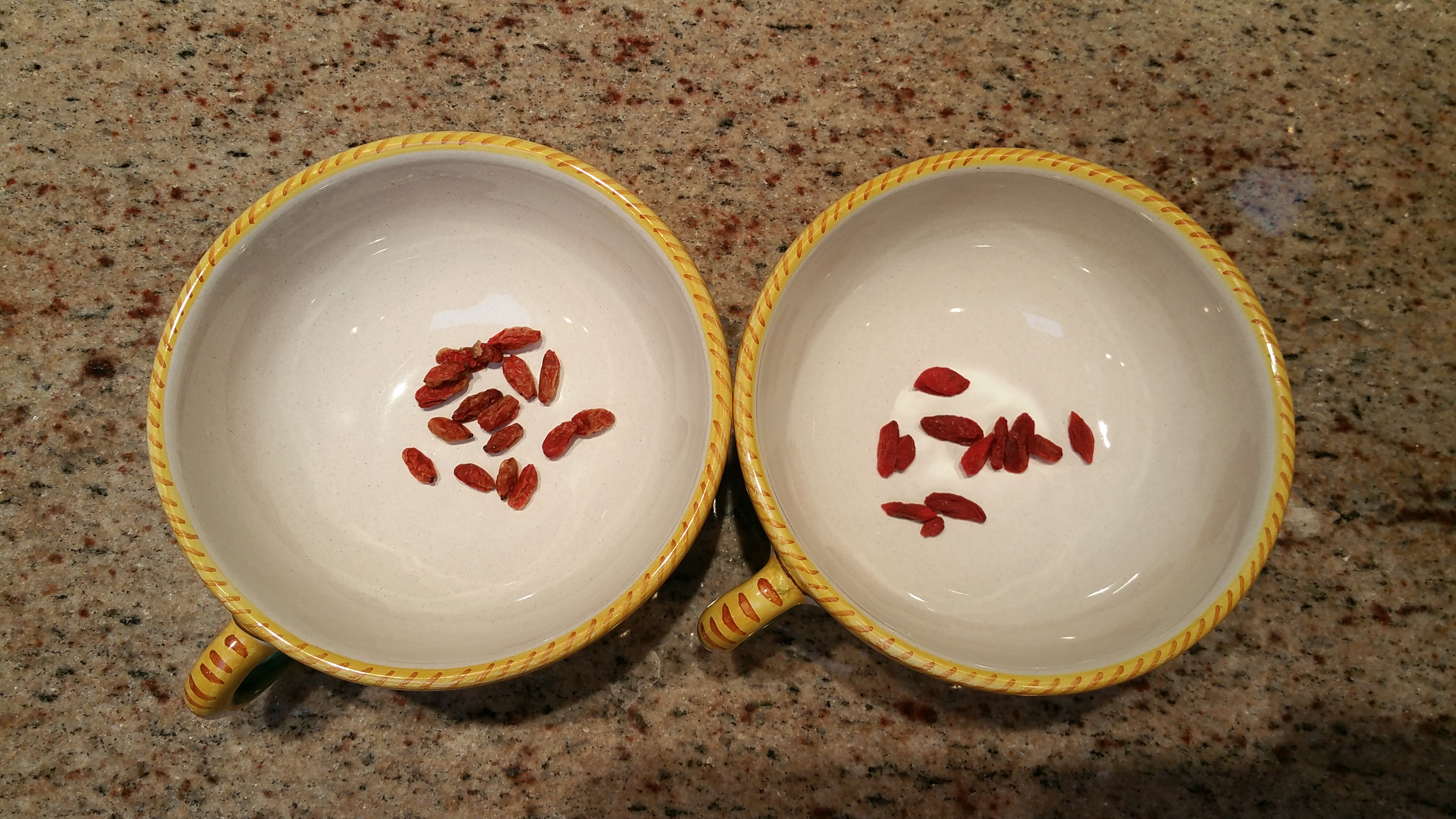 The plants grow in 15″ containers and get watered every other day (since we don't have rain) on a drip system. They drop their leaves during the year, but leaf out before flowering and setting fruit. They grow long tentacle-like vines that travel across the yard, but you can prune them back to keep them from sprawling, or stake them up to fencing.
After fruiting season, we will thin out wayward branches and leave new growth. You can also tip prune to create side branching (aka more fruit). We found this concise video to help you get started on your own goji berry adventure.