Brush up on your homesteading skills with this new video on how to make your own homemade cayenne pepper powder. We've been growing cayenne peppers, and in this video we turn them into a spicy powder for use throughout the year.
You can use this method to make powder from any chile pepper. We've used guajillo chiles before, and have grown teseque (or tesuque or tesque) chiles, but never cayenne. Here's how it's done:
Homemade Cayenne Pepper Powder
If you find these videos helpful, consider becoming a Patreon Subscriber to support more videos, and podcasts. You'll get behind the scenes access and monthly zoom chats with Christy.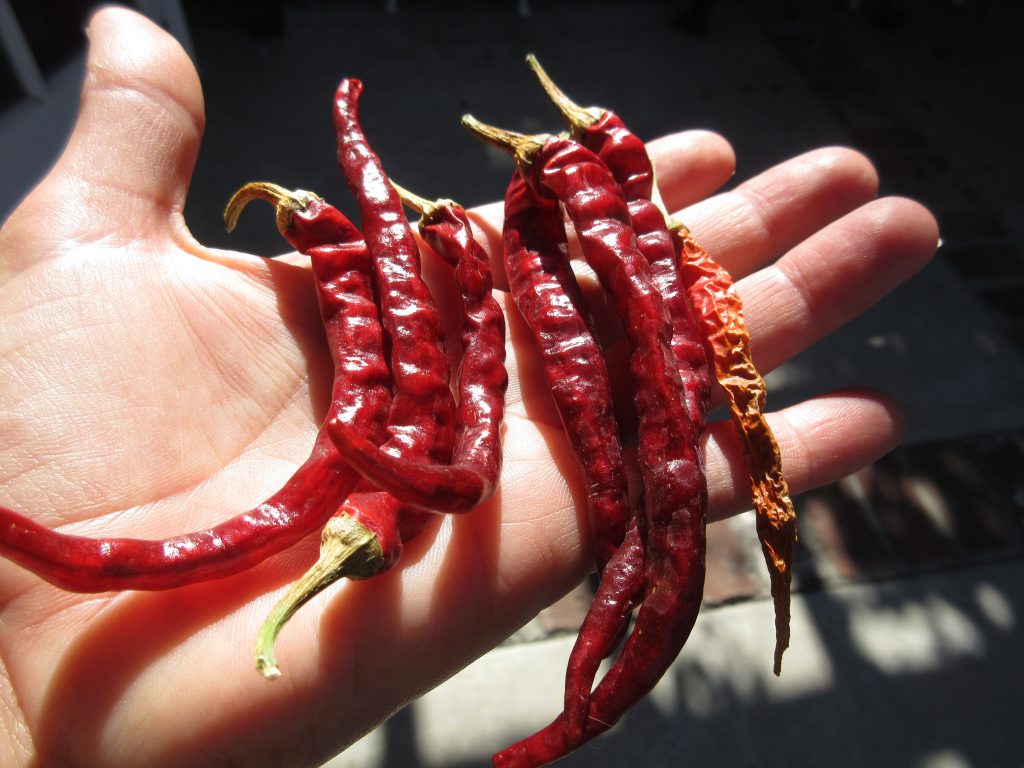 Resources
Looking for recipes for your home-grown peppers? Check out this article Christy wrote for Patch.com.
Try Fish peppers next year. They're better than jalapeños.
You can make ancho /poblano chili powder too.
Don't want to dehydrate your peppers. You can freeze them whole. Follow these instructions.
However you plan to enjoy your pepper harvest, whether freezing, drying and powdering, or cooking up fresh, make sure peppers are part of your garden next spring. Chiles are preferred around here, but there's room for sweet peppers as well.