It's important to try new things every once in a while, because that simple act of diving blindly into the unknown is the very thing that keeps life interesting. Yesterday I did exactly that; I made Ancho chile powder from garden-grown poblano peppers.
Let me preface this by saying that my chile powder is green. I know, I know, you're supposed to wait until the peppers turn red before doing it, but the poblano plant was going crazy and I didn't want to waste food. So here's how it went: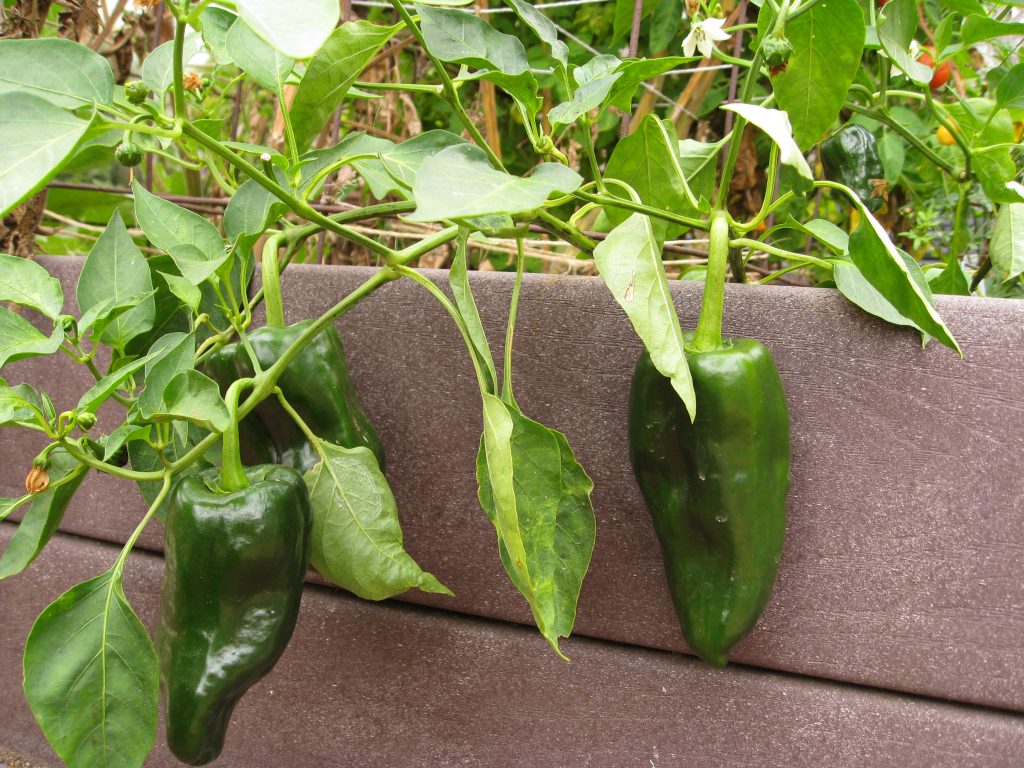 I picked, washed and dried a dozen of peppers.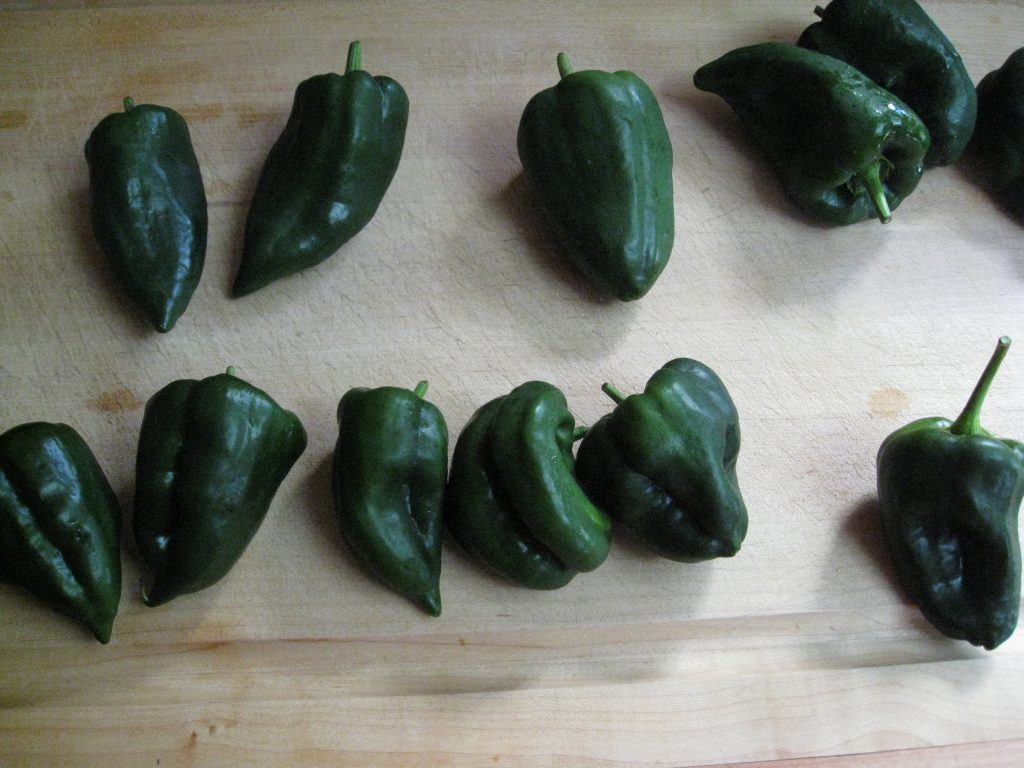 Next, I consulted a internet and found this site (one of the few that actually starts from fresh poblanos). Then I seeded and chopped half of them for the solar food dryer. It's important to cut them into even pieces.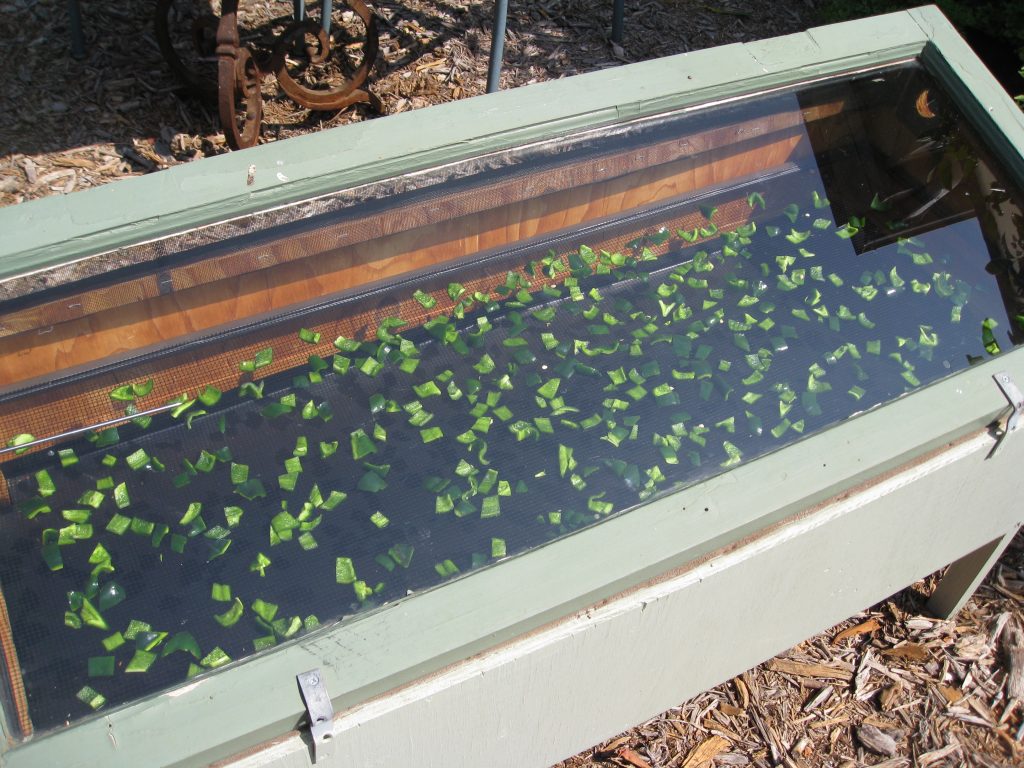 Hot days made drying easy, but as the instructions denoted, poblanos take a long time to dry. Even in our efficient dryer it took several days more than expected.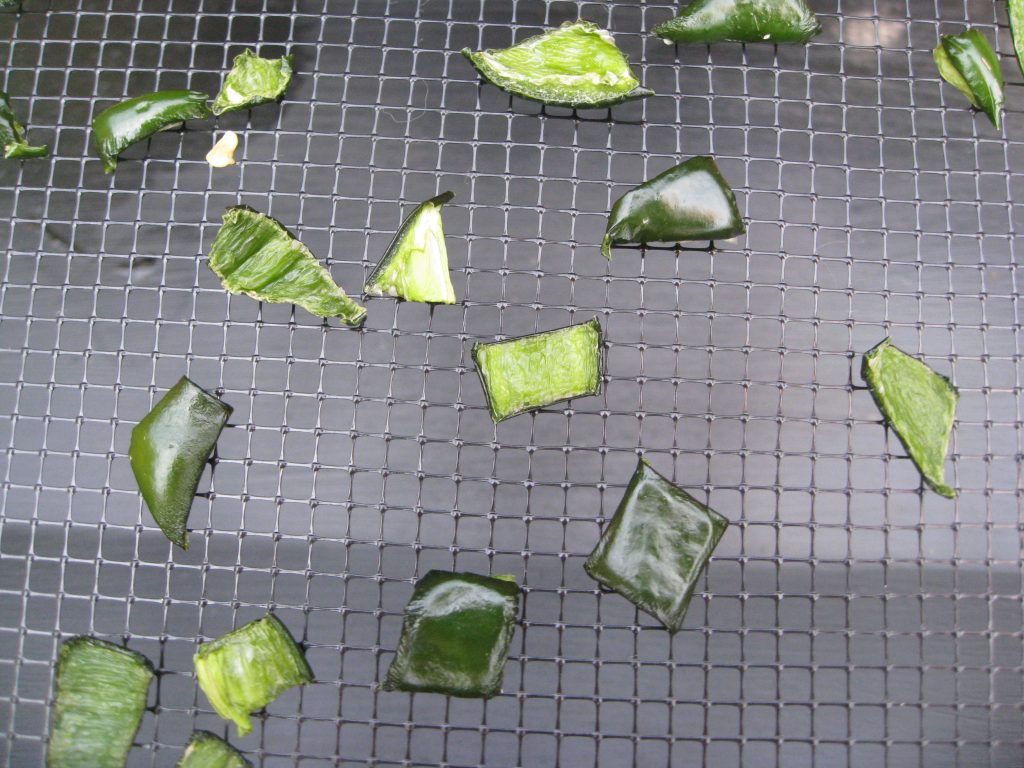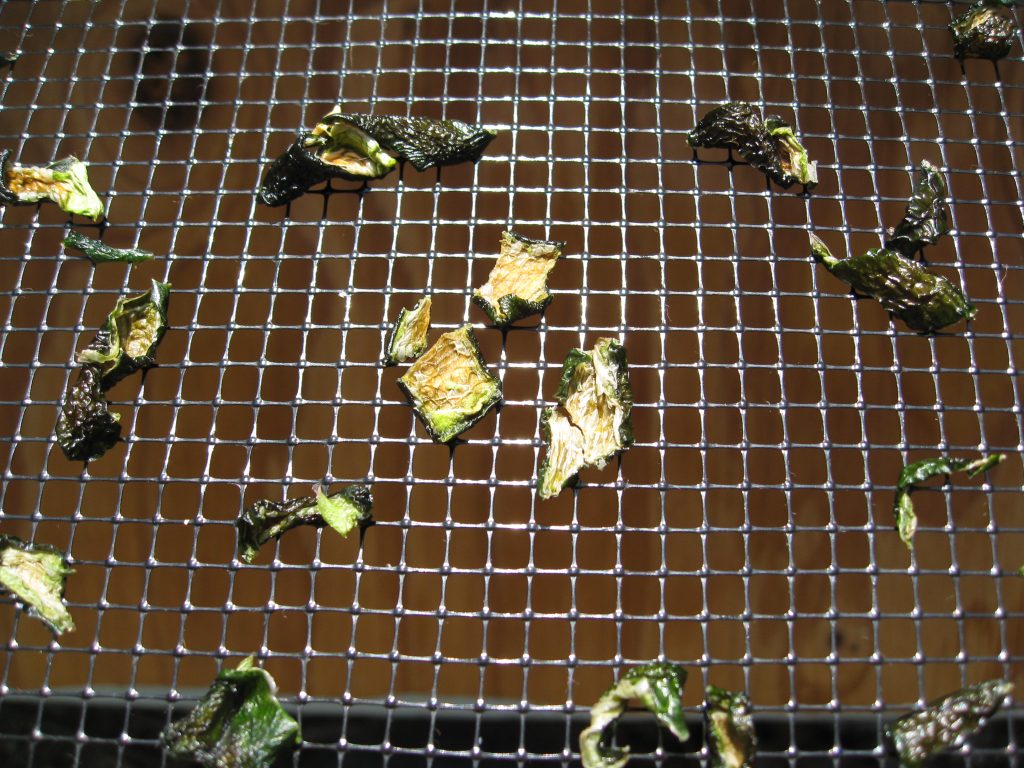 Even then, the peppers were not brittle, but still pliable. So I kept going. Finally I achieved total dryness. I somehow hoped that the color would turn red during the drying process. No such luck.
Finally, the moment of truth: grinding the peppers into powder.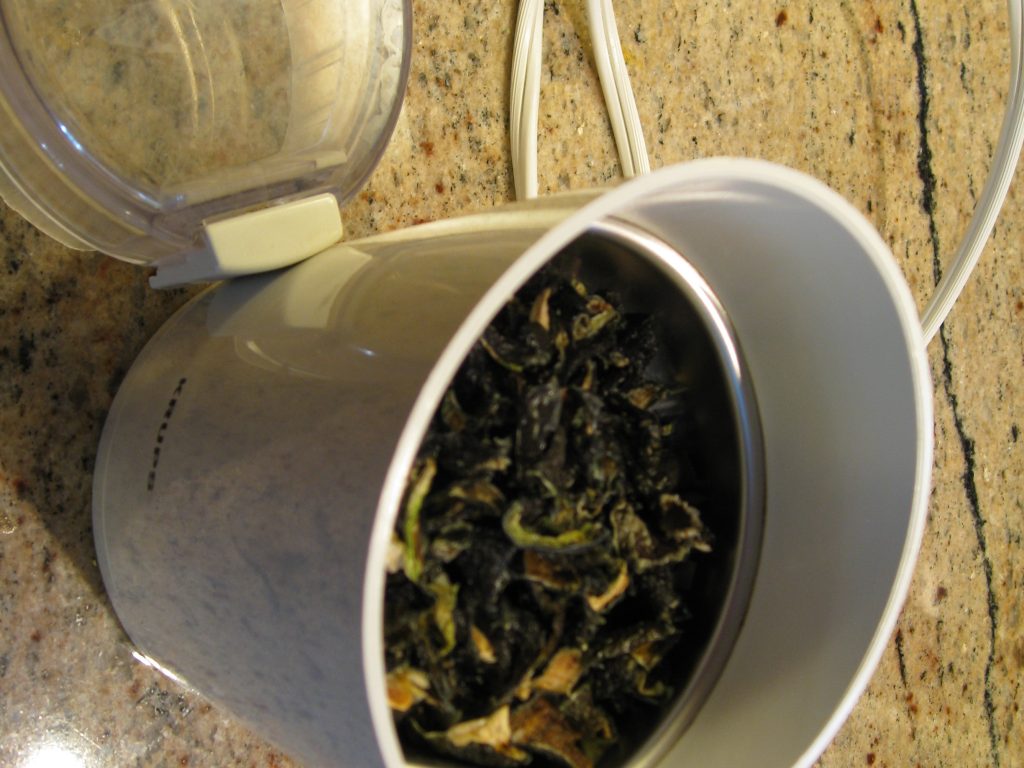 What happened? Clouds of dust swirled around inside the clear lid, and I thought, "is this right?" I guess so, because what I ended up with was this: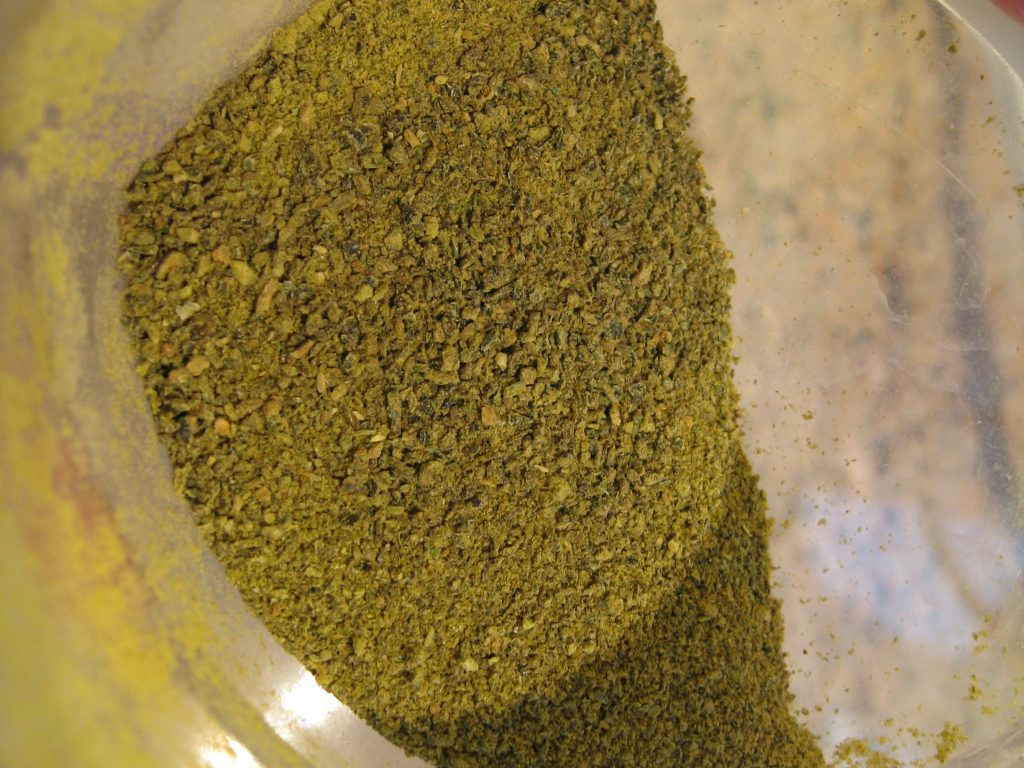 Okay, so experts would probably chastise me for calling this ancho powder because it isn't red, but I'll tell you this: it perfectly captured that freshn summer poblano flavor for later use. What could be bad about that?
Now, anyone have ideas for how to use it? Post your suggestions here.