If you haven't guessed by now, we love growing heirlooms here at Gardenerd HQ. This year we were excited to try growing fish peppers. Both the fruit and leaves offer visual interest in the garden with variegated, cream-striped green pods, and white-mottled leaves that look like a beautiful mistake. Fish peppers also have a history dating back to the 1800s, with African-American culinary roots tracing back to the 1940s. Hot white sauces made from these young fruits kick up the spice in many seafood dishes, hence the name 'Fish' pepper.
We started seeds from Baker Creek Heirloom Seed Company in early spring under grow lights indoors. We planted them out late (for Southern California) after harvesting our bed of winter wheat in late-May. After amending the soil with about an inch of compost, the plants went in and took off. The plants, admittedly, had been under grow lights for a long time, so they started flowering within a week of planting. Anxious little guys.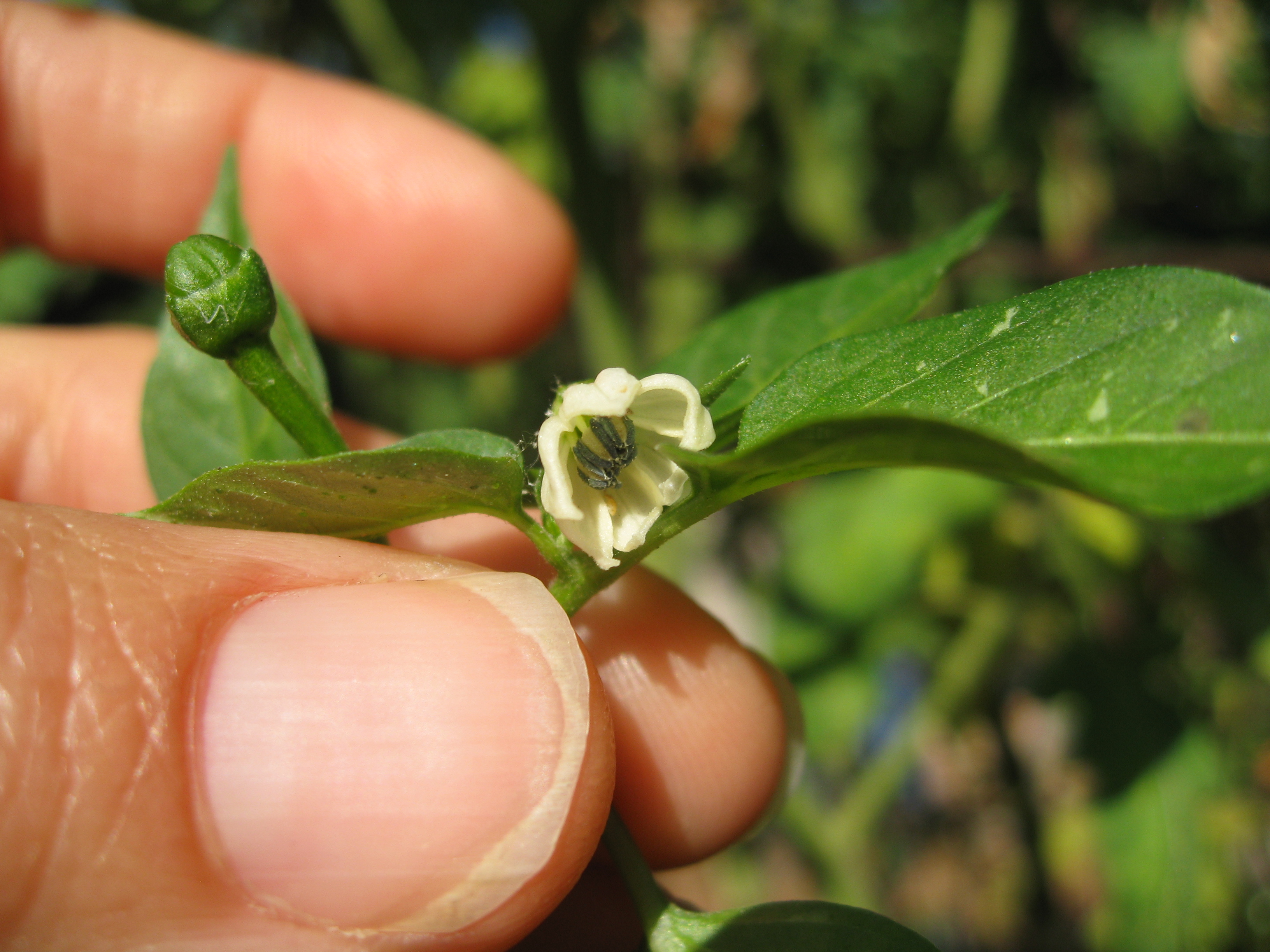 We were concerned that the lengthy time indoors might make them leggy and under-productive. We needn't have worried. Plants grew to 2 feet tall and before long, leaves turned white/green and striped pods appeared in abundance.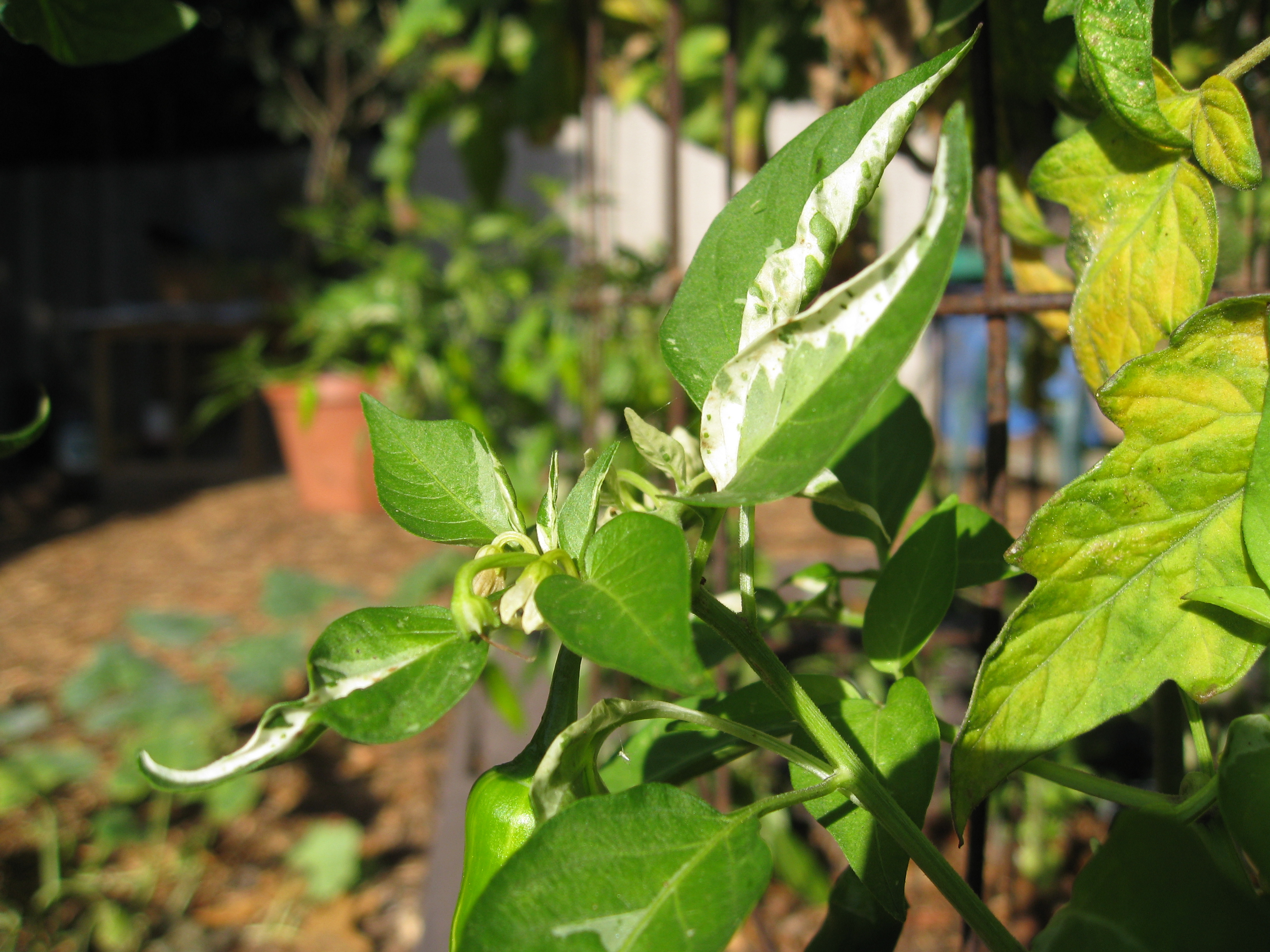 Mid-season, we added a layer of worm castings to fend off ants and aphids. That seemed to be all they needed to set tons of fruit. We watered them every 2-3 days (in raised beds, less often if planted in the ground).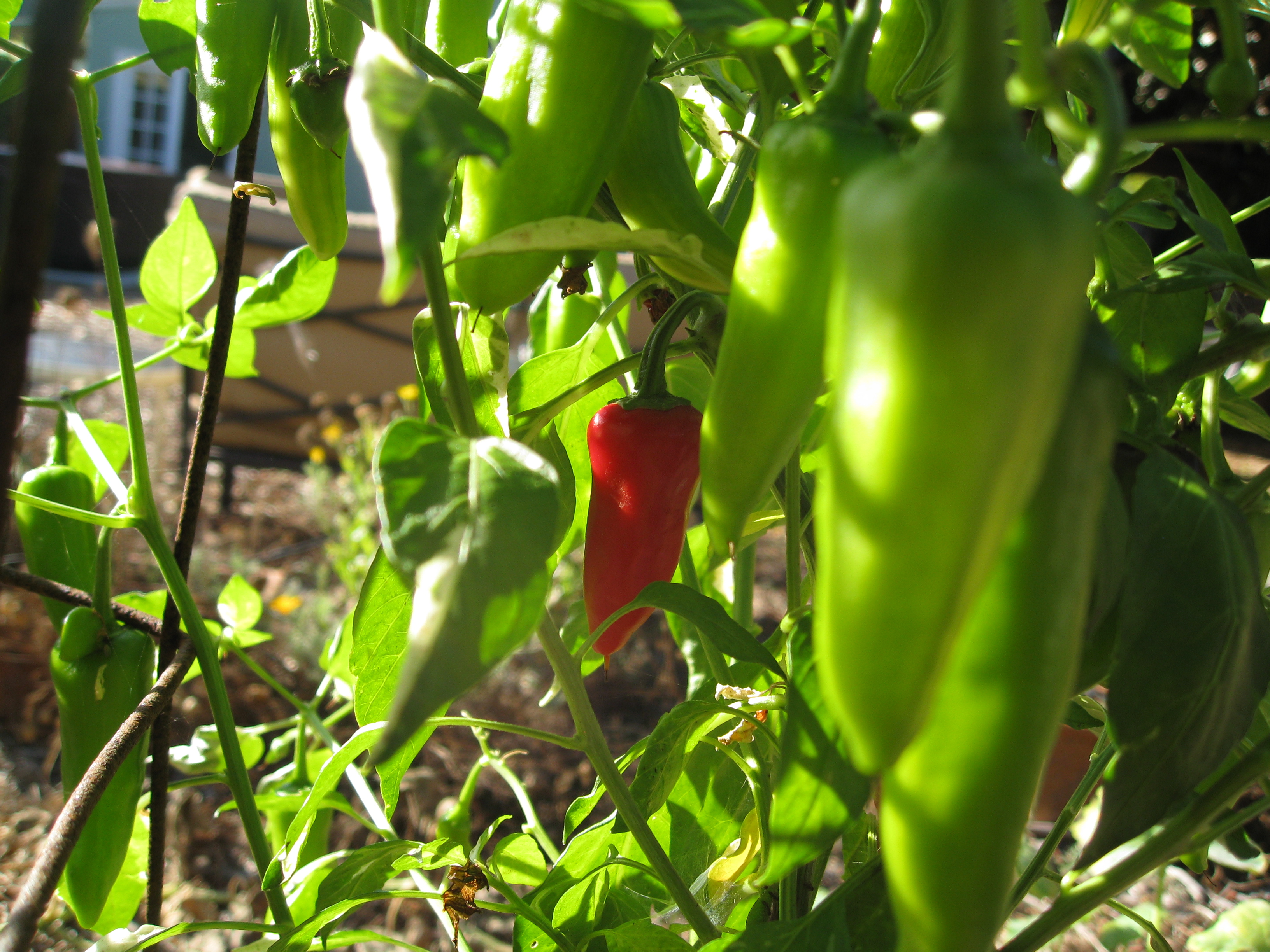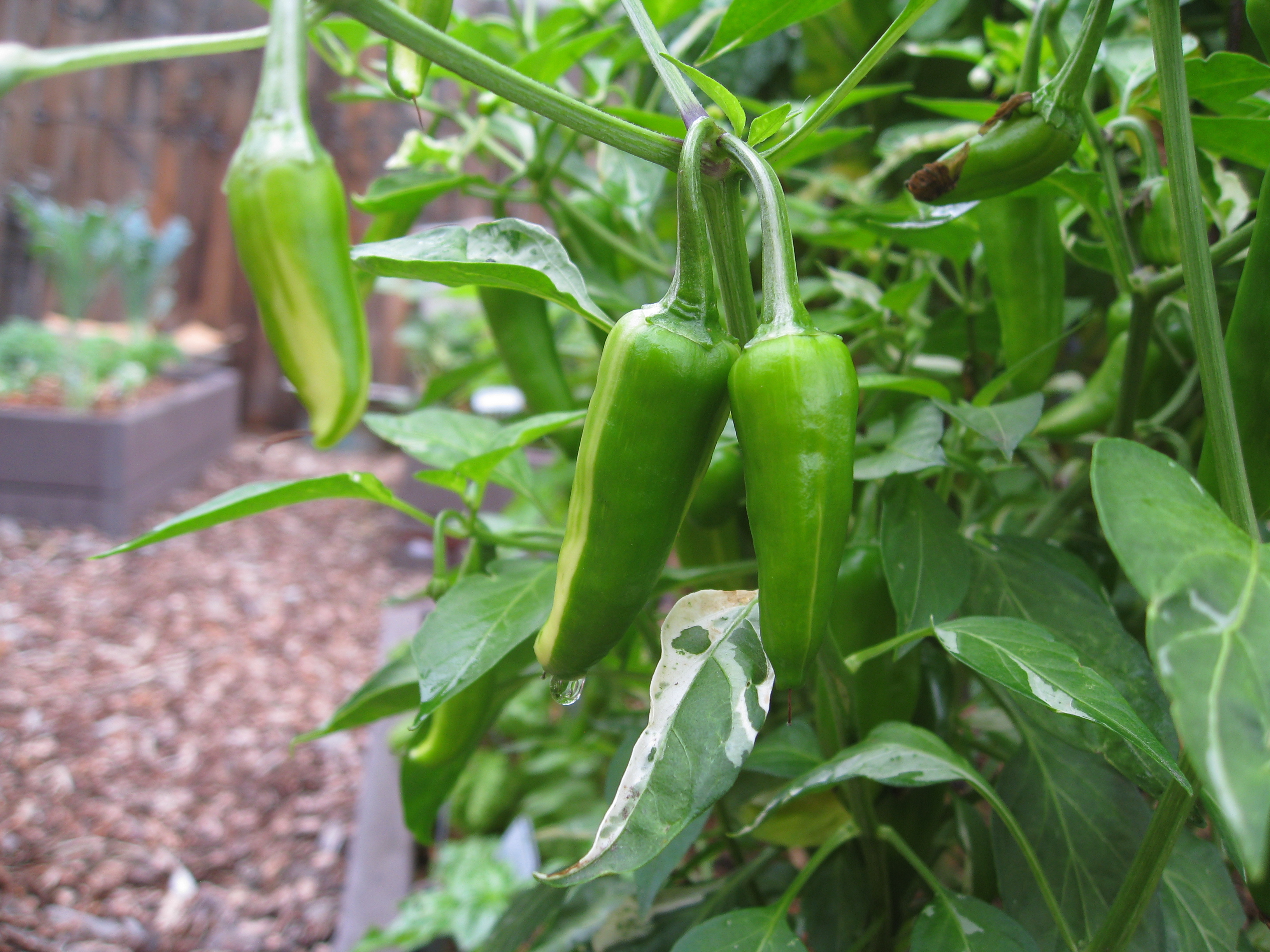 If left on the plant, the peppers will turn red. They are still edible at any stage, your sauce will just be a different color. We've been busy, and they've gotten ahead of us.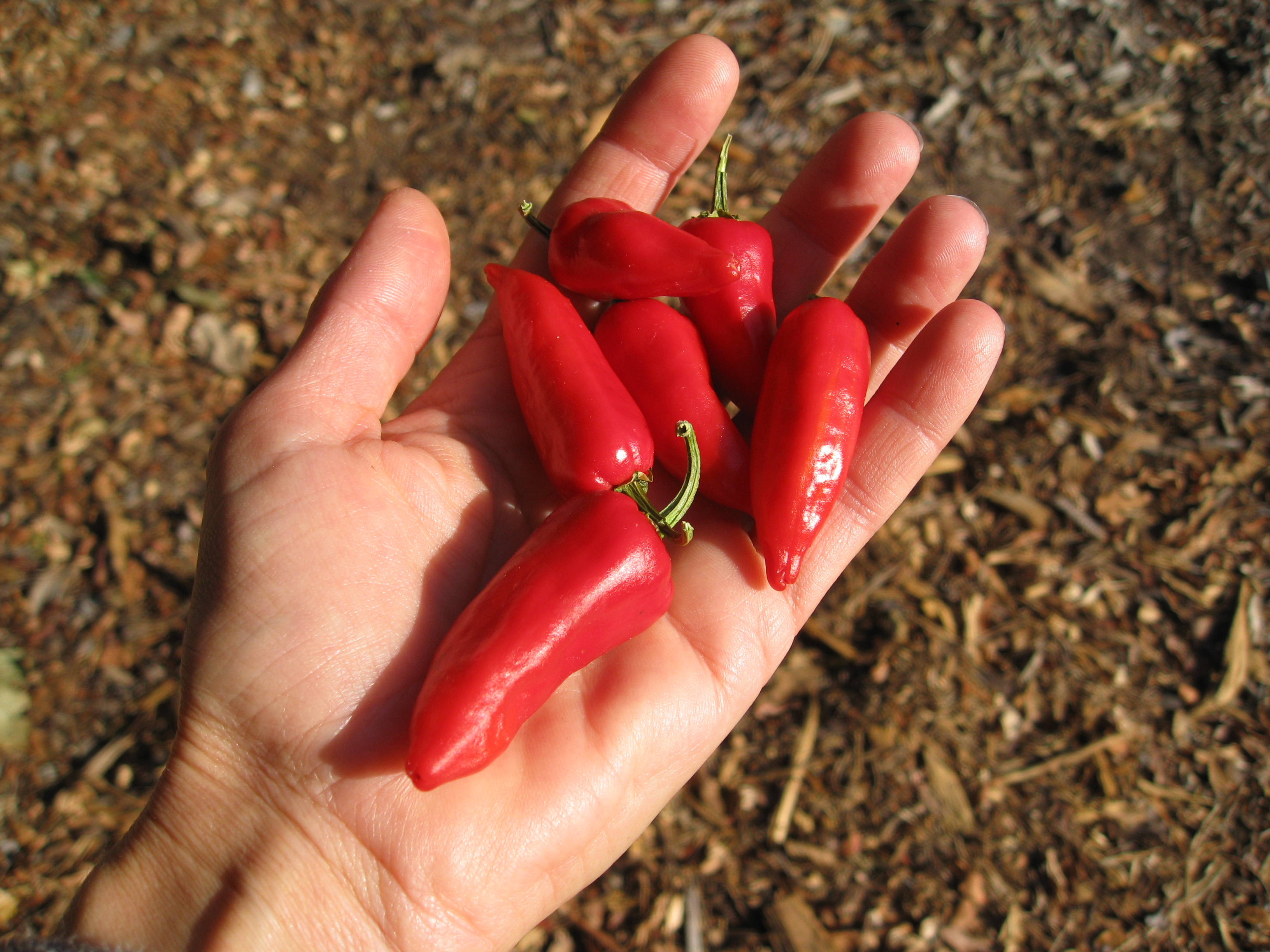 To harvest, just snip the stems or twist until they break off. They separate easily from the plant.
Now we're up to our ears in fish peppers, and we don't eat fish. What should we do? Mother Earth News offers this white fish pepper salsa recipe. Maybe that. Taking suggestions, so please post your favorite way to use fish peppers below.