Day Length matters. I see it all the time–nurseries carry Long Day onion seedlings in Short Day onion territory. What's the difference? Our new YouTube video breaks it down.
We'll show you the difference between a Walla Walla and a Texas Early Grano. Once you know that, you'll be able to choose the right onion for your region.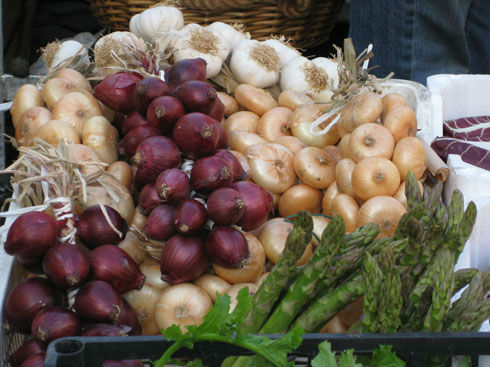 If your grow onions over winter, as we do most mild-winter climates, it's especially important to know what onions are right for you. Why? Because Long Day onions won't bulb up in Short Day regions over winter. Get the scoop on growing onions below.
Watch Our Latest YouTube Video
Resources
Find Short Day onions (sets and seeds) sold in places like Peaceful Valley Farm & Garden Supply, Baker Creek, and Southern Exposure Seed Exchange
Here are a few blog posts to support this video topic. Read up and get ready to plant your onions this fall in cool-winter climates.
Ask Gardenerd: Onions Didn't Bulb Up
Ask Gardenerd: How to Harvest and Store Onions