We received a great question from Sue Payne regarding onions this week: "I planted yellow Spanish onions last September from seedlings that I picked up in a nursery (they were little, about 3″ tall, 1/16″ in diameter, in soil). I planted them in a garden bed with compost, about 6" apart. They grew nicely, but have never "bulbed". I just noticed that many are starting seed heads, so I don't think I'm going to get onions. I'm guessing I planted them at the wrong time/season. Or too much or too little water? Thank you!"
Sue, there are several reasons why this might have happened. First of all, you've touched on a pet peeve of mine: Nurseries that carry the wrong type of onions for the climate. Let's discuss…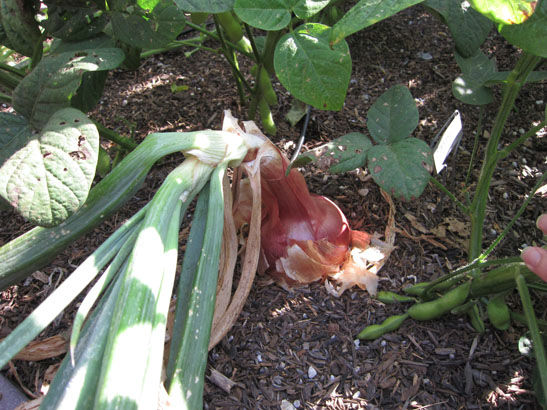 Long Day vs. Short Day
It's important to know the daylight requirements of onions. You planted your onions at the right time for warm-winter climates. They grow best through the winter and bulb up in spring/summer. Certain cultivars require more daylight hours than others in order to bulb up. Typically, long-day onion varieties are grown in northern climates, where they have daylight into the evening–14-16  hours. Walla-walla, and sadly – your Yellow Spanish, are among them. Long-day onions generally don't bulb up in southern climates since day length over winter is about 10 hours.
You can still eat them before the flower (the center stalk will become tough as the flower develops, so harvest and remove that center stalk before eating). You just won't get the big onion you were expecting.
Even though we have long days in summer, our onions are generally grown in fall's cooler temperatures, when days are shorter. Your best bet is to grow short-day onions over winter, and save long-day onions for early spring planting, if that's all you have access to. Short-day varieties include Red Creole, Texas Early Grano, and White Bermuda (note the Southern trend in their names).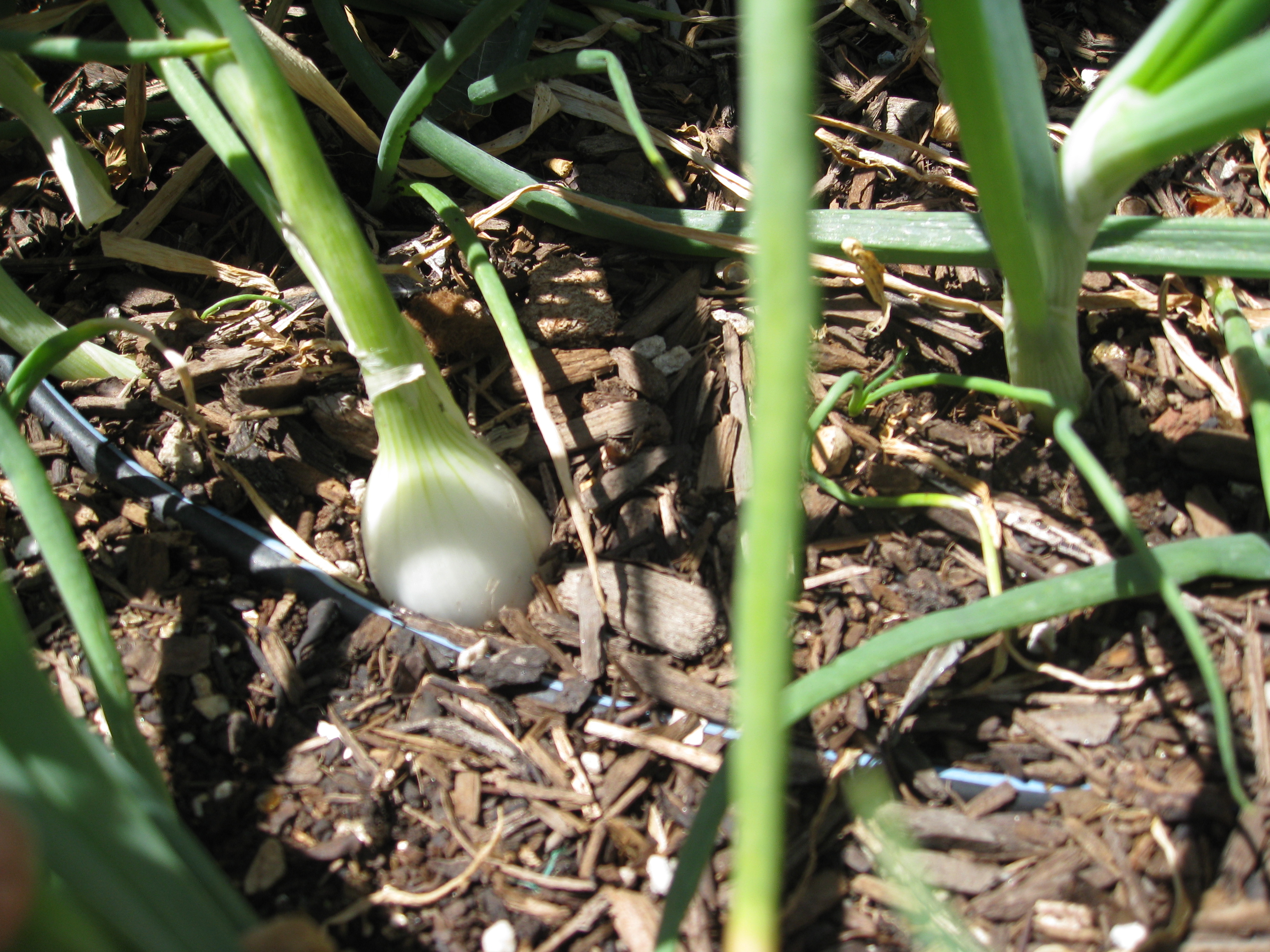 Plant Spacing
My next pet peeve about onions is that most nurseries (or instructions on the plant) don't tell you to separate each cell in that 6-pack into individual seedlings. Most 6-packs have 8-10 seedlings per cell, around 60 seedlings to a 6-pack. If you plant one cell, thinking it is one onion, your onions will be too crowded and will never bulb up. If you purchased onions sets online (bare-root bundles of half-dead looking green onions) that is not an issue.
It sounds like you separated your onions into individuals, but if not, that is a contributing factor to successful onion growing. 6″ apart is great for standard garden spacing. We use 4-5″ spacing for biointensive gardens.
Sources for Short Day Onions
We have our favorites. Here they are:
Southern Exposure Seed Exchange
Thanks for writing in, Sue. I hope with this information you have better luck growing onions next season.