Onions take a long time to grow, but when it comes time for harvesting onions, it's incredibly satisfying, and worth the wait. Here in Southern California we plant onions by seed in the fall, or by "sets" in spring.  By the middle of summer, those sets and seeds have turned into full-blown onions that actually resemble something you'd buy in the supermarket. It's amazing!
In late March, someone gifted us with their leftover onion sets. These are not the tiny bulbs you find at most nurseries in mesh bags. These are actual live plants that have gone dormant for shipping. They look like withered green onions, and most seed catalogs sell them in bunches of 50 or 100 per variety. Inevitably there are leftovers for small-space gardeners. Best to go in on it with friends…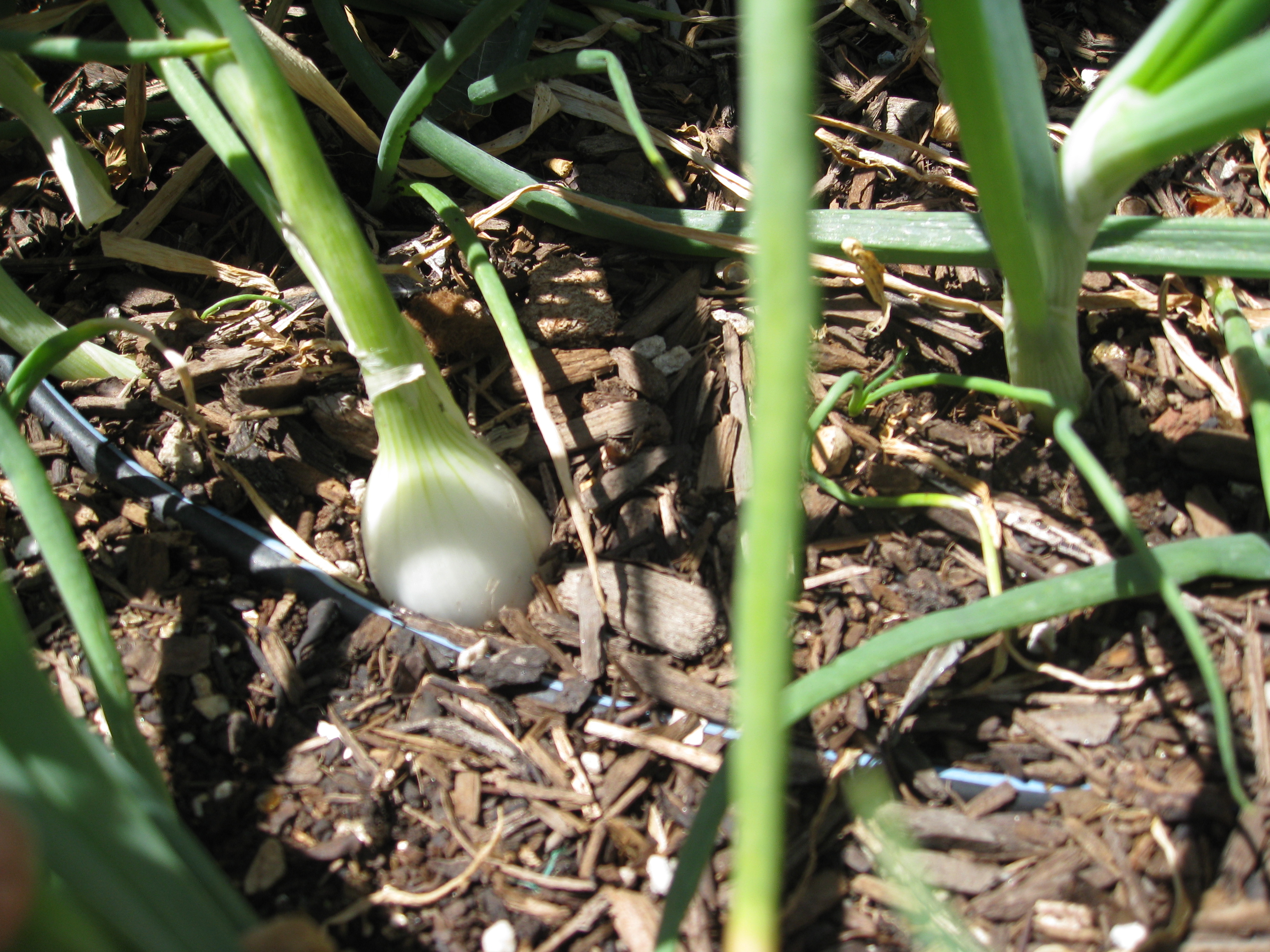 Someone once told me that growing from live plants is better and more reliable than growing from those bulbs. Apparently, those bulbs aren't always suited for your latitude (short vs. long day onions). Anyway, these babies took off right away. In about a week they went from looking dead to being lush and green, and some even started bulbing up!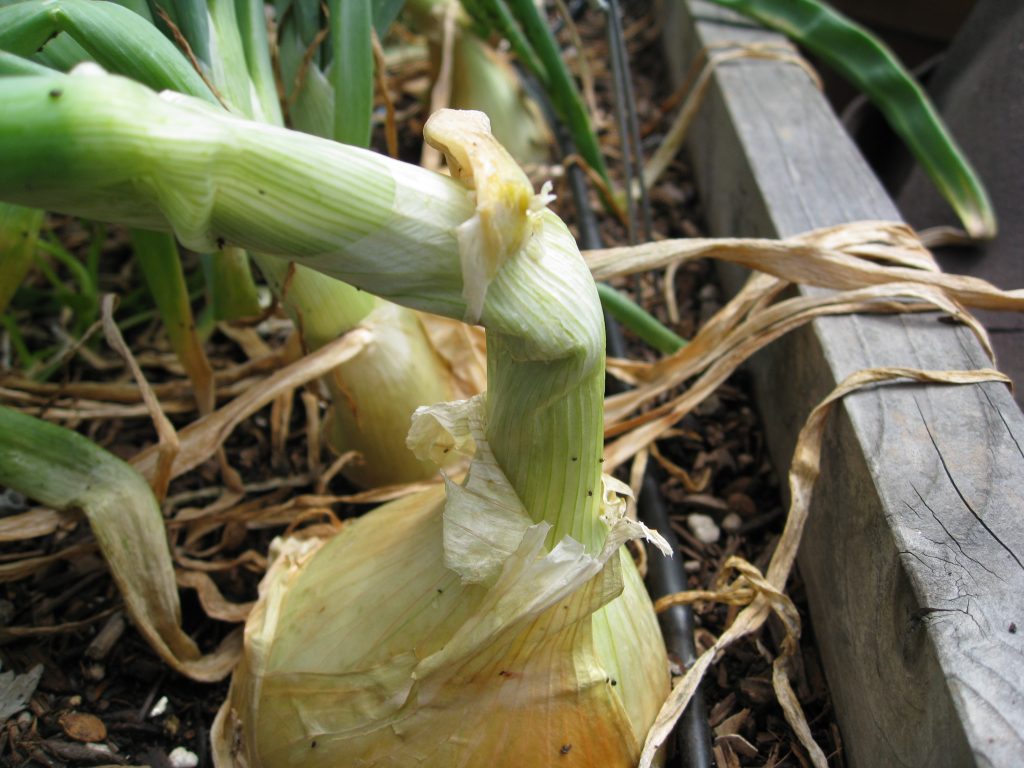 The key to knowing when to harvest is in watching the neck of the plant. When the onion stops growing, the tops flop over at the neck. That's your signal to pick.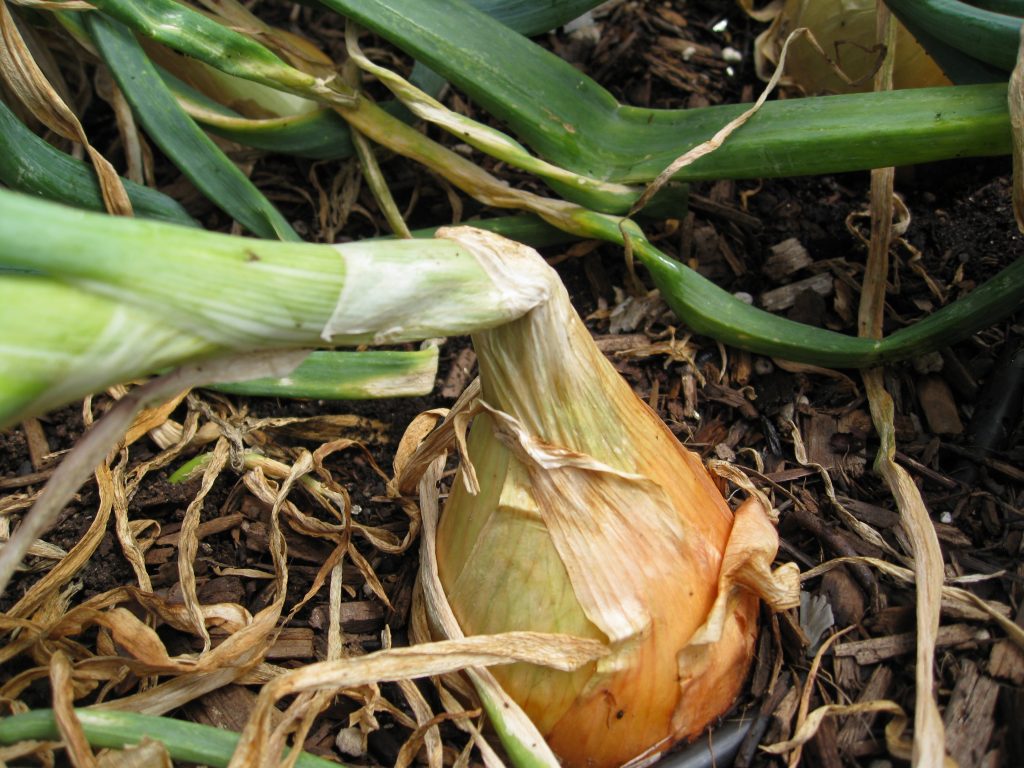 Pull the plant, but leave it in the bed/field to dry out for a few days in the sun. If it's raining where you are, then take the onions indoors or to a covered area with plenty of air circulation. This allows the skin to dry out and starts the curing process.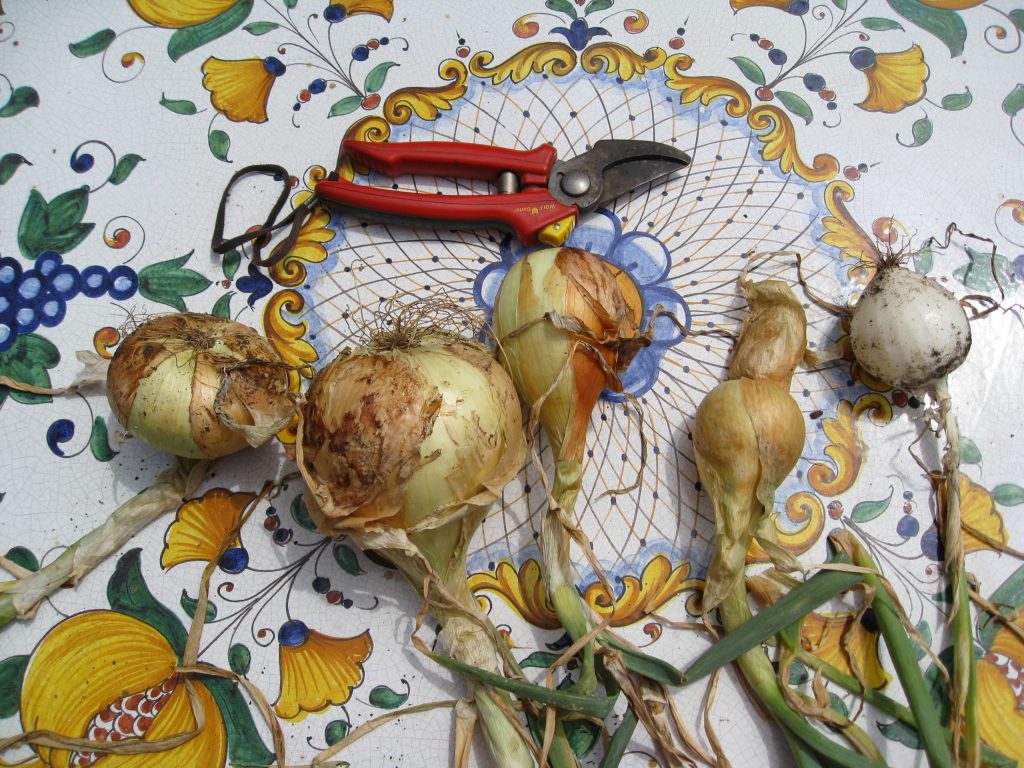 Once the initial drying period is over, transfer the onions indoors to continue drying on screens or newspaper until the neck and stems have dried out and turned brown. It may take a few weeks (we put them next to our garlic in the garage). At this time you can brush off excess dirt.
After the onions become thoroughly dry, trim off the roots and stems, or braid them like garlic for hanging. Store in mesh bags or old pantyhose (clean, of course). They can also be stored in a crate with good ventilation. We store them in baskets here at Gardenerd HQ.
For more information about storing onions and how quickly to use them (which depends on the variety grown) click here.