My guest this week is Erica Wohldmann, professor of Psychology at Cal State University Northridge and avid forager of urban and wild places. She spent 6 months gathering food and medicine in the forest to live off, without spending a single dollar on meals. She shares her knowledge and philosophy with us today.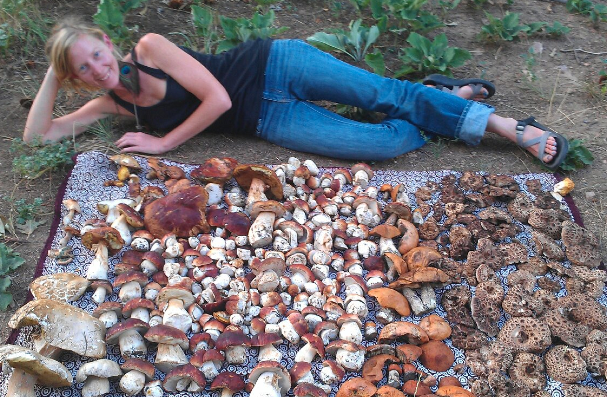 Foraging in Urban and Wild Places
Erica talks about what to look for when foraging for mushrooms in the forests. She also shares the keen eye she's developed for urban foraging. From dumpster diving to harvesting wild greens along pathways, Erica strives to reacquaint people with the abundance that surrounds us everywhere.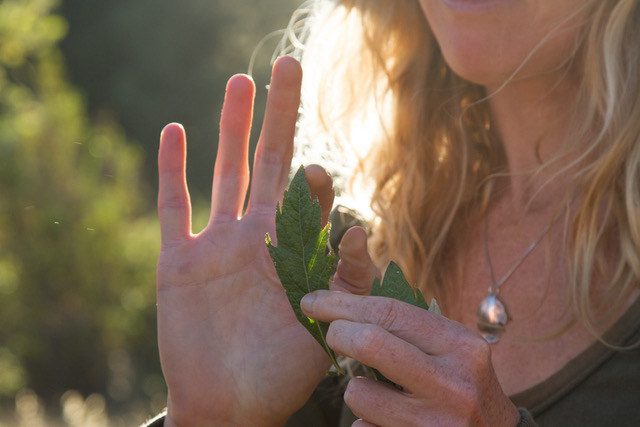 Subscribe to our podcast on iTunes or wherever you listen.
Here are some resources from our conversation:
Australian Brush Cherry – better known as Eugenia – has edible fruits that look like mini pink guavas. You'll find them as privacy hedges all over town.

Mallow – ubiquitous in gardens during the rainy season. Tasty in salads or soups.

Lamb's Quarters – like mallow, it's everywhere in "weedy" winter and spring gardens. It's related to spinach and orach mountain spinach, so treat it the same way.

Carob – hanging above your head on street trees, carob is a healthy chocolate alternative. Make your own carob powder here.

Chickweed – growing abundantly in many gardens. Use it for medicinal remedies as an anti-inflammatory pain reliever.

Dive – watch this movie about urban foraging (AKA dumpster diving)
Watch Erica's TEDex talk here.
Find Erica's classes on her website.
Follow Erica on Instagram here.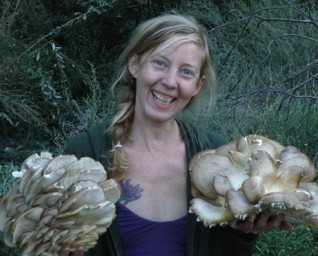 Podcast: Play in new window | Download (23.5MB)
Subscribe: RSS