Autumn brings with it an array of colorful fruits and vegetables from the garden…and seeds. This Thanksgiving, as we dig into our root cellars for orange carrots, purple potatoes, and red beets, as well as colorful persimmons, pomegranates, and grapes,  let's not forget our podded friends, seeds and nuts, that also contribute to holiday stuffings, nut breads and more. Today we're exploring one other option: Carob, a locally grown seed pod that substitutes for chocolate (okay, nothing replaces chocolate) and holds a place at the fall table.
Carob powder is in season, and you can find carob (to make your own) growing on many streets here in Los Angeles. The carob tree (Ceratonia siliqua) is used as a street tree in Mediterranean climates, so if you just walk around the block you'll catch the  fragrant smell of carob on the breeze in November. Making carob powder is easy, just a little time consuming. Here's how: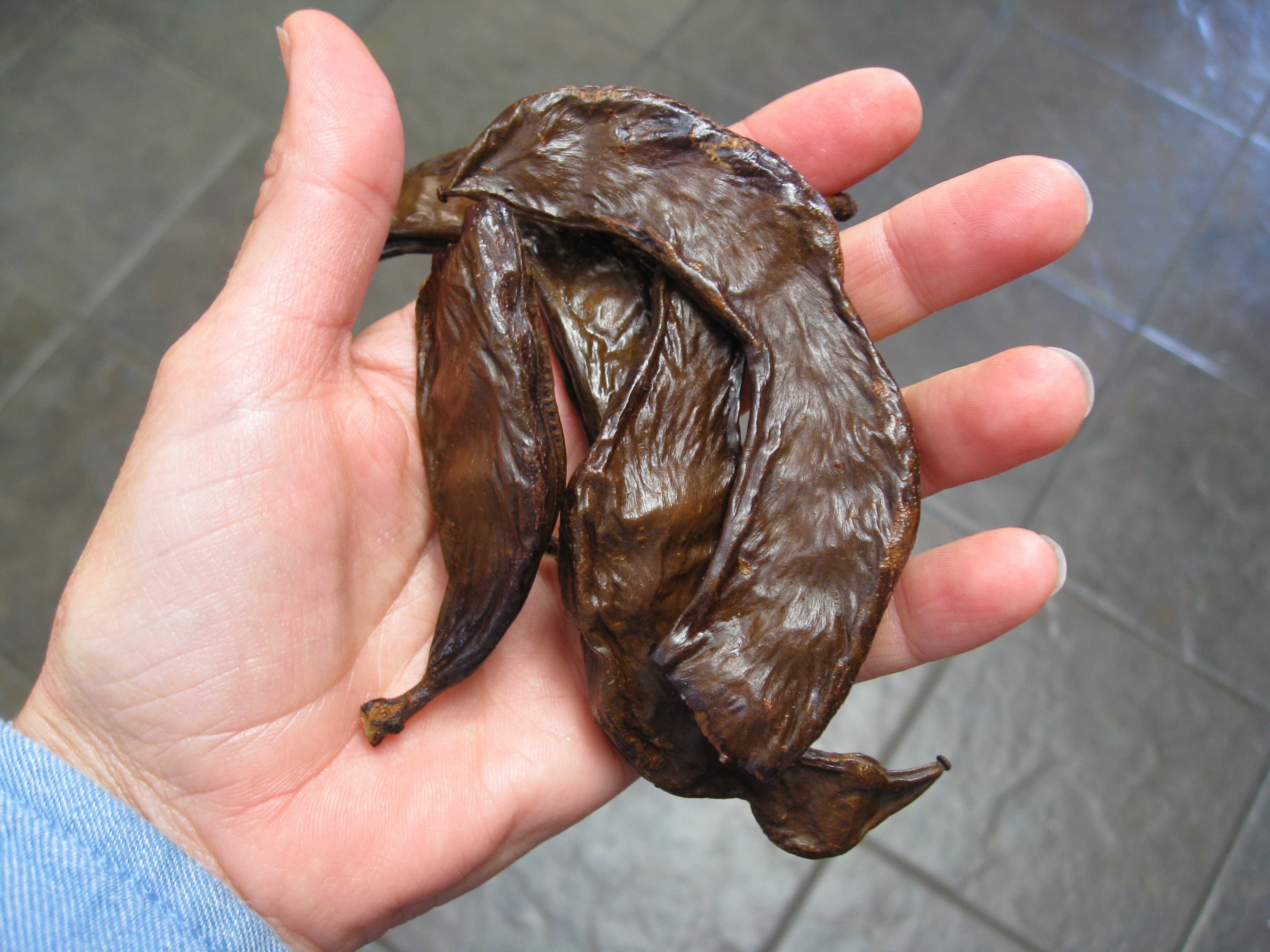 Pick your pods
Carob pods are relatively easy to access, as there are plenty of low-hanging branches. Harvest pods that are brown and crisp, but avoid picking pods off of the ground. Since carob trees are mostly located along the street, they are going to be coated with road dust and pollution. So…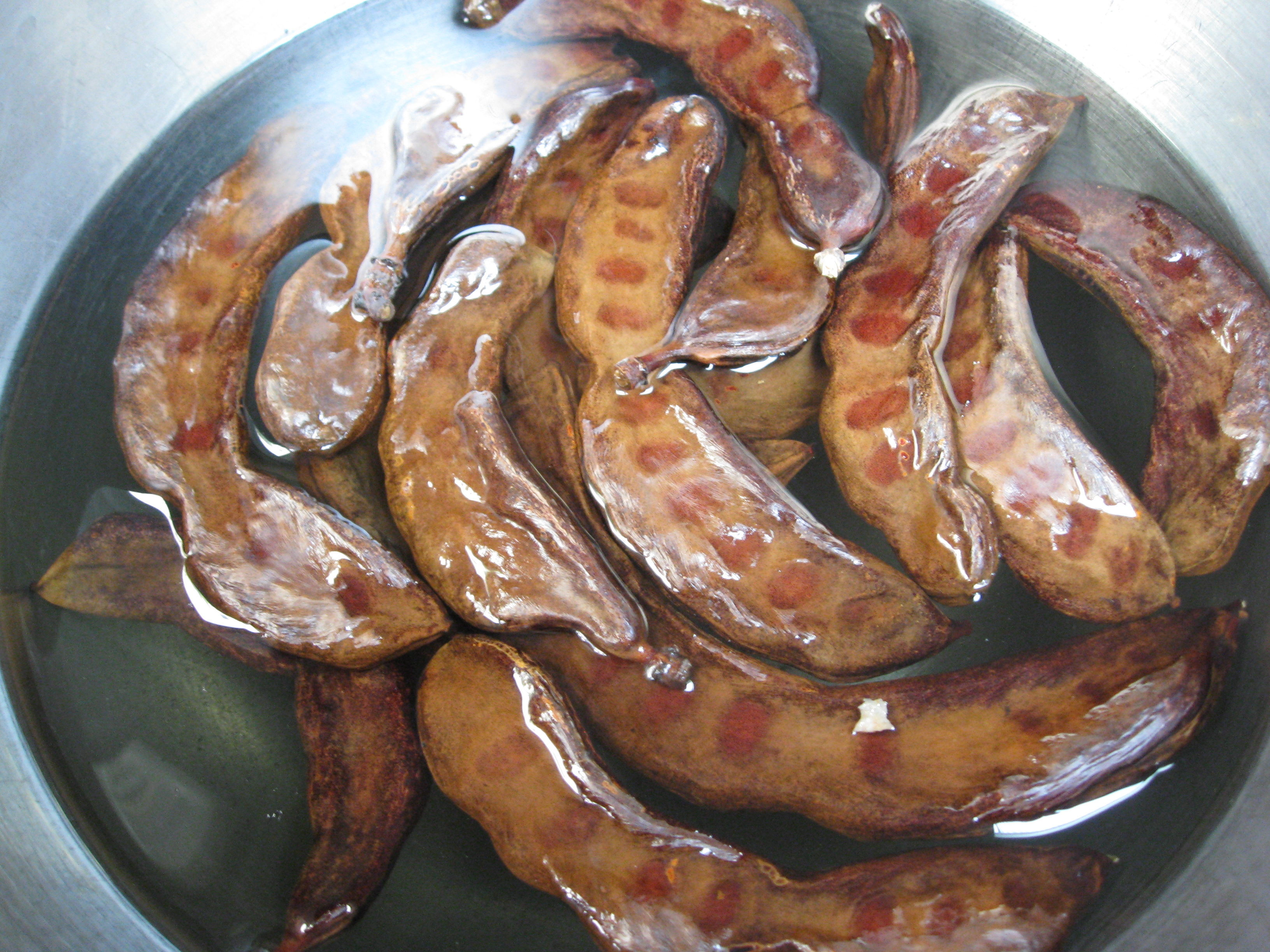 Rinse well
We researched several sources and found that it's easier to cut open the pods if they have been soaked awhile. Make it easy on yourself and soak them for at least a couple hours after rinsing.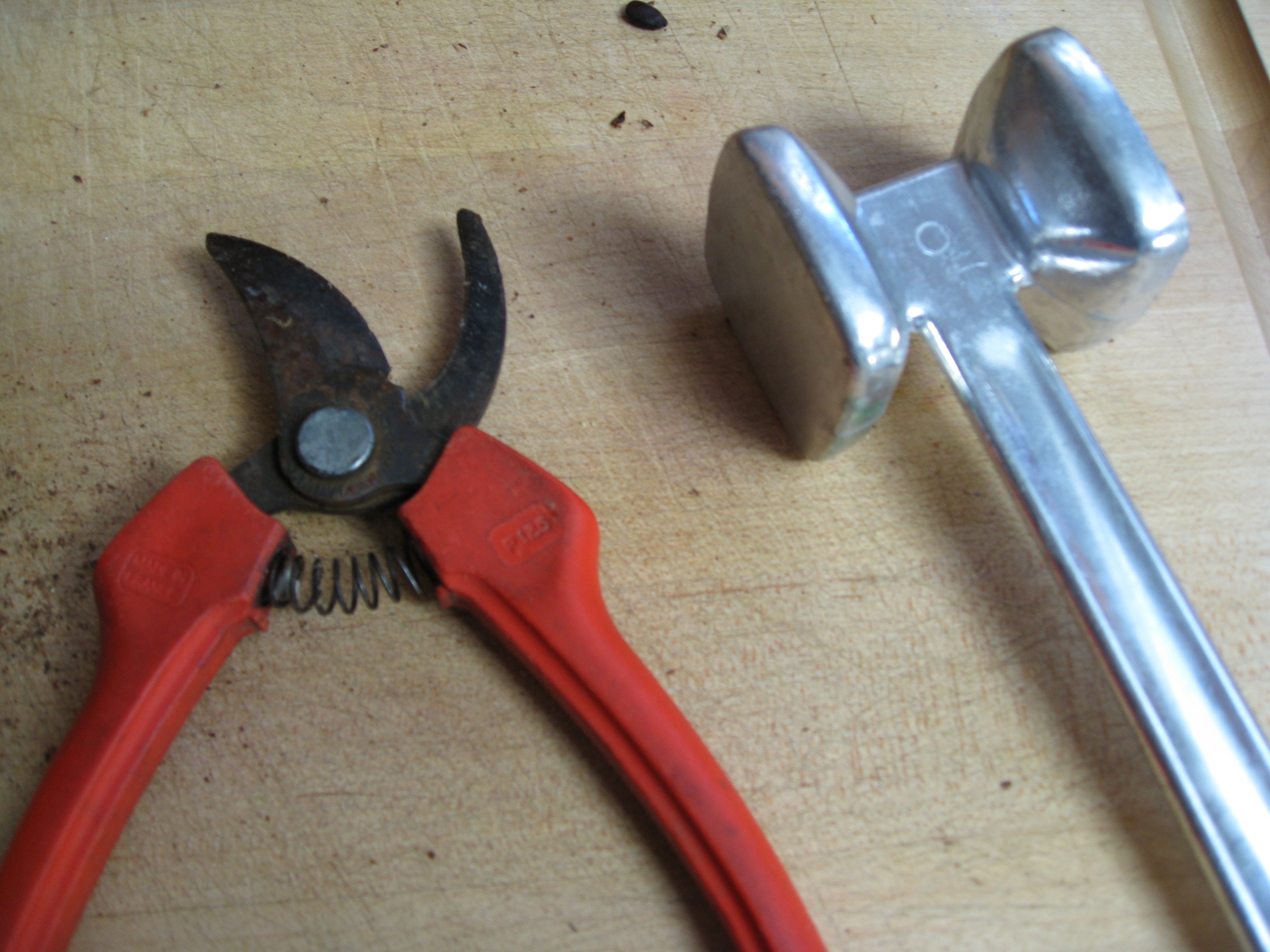 Get out your aggression
The next part is fun. We thought it would be difficult, but it actually isn't. Again, a little research showed that cutting through the middle of the pods before smashing them made it easy as pie to access the seeds. The seeds are so hard, they don't shatter during the process, making it easy to separate them out from the edible pods.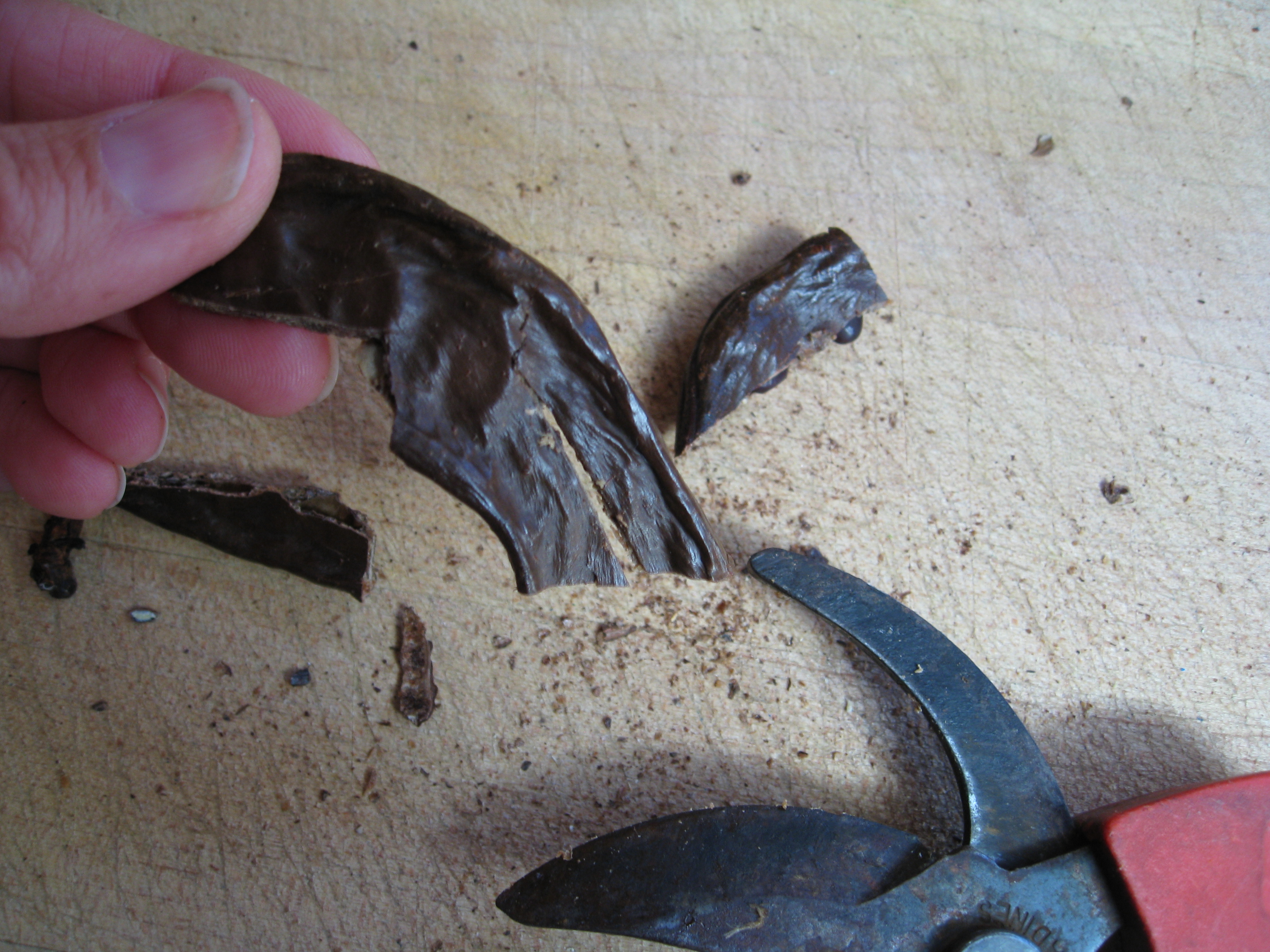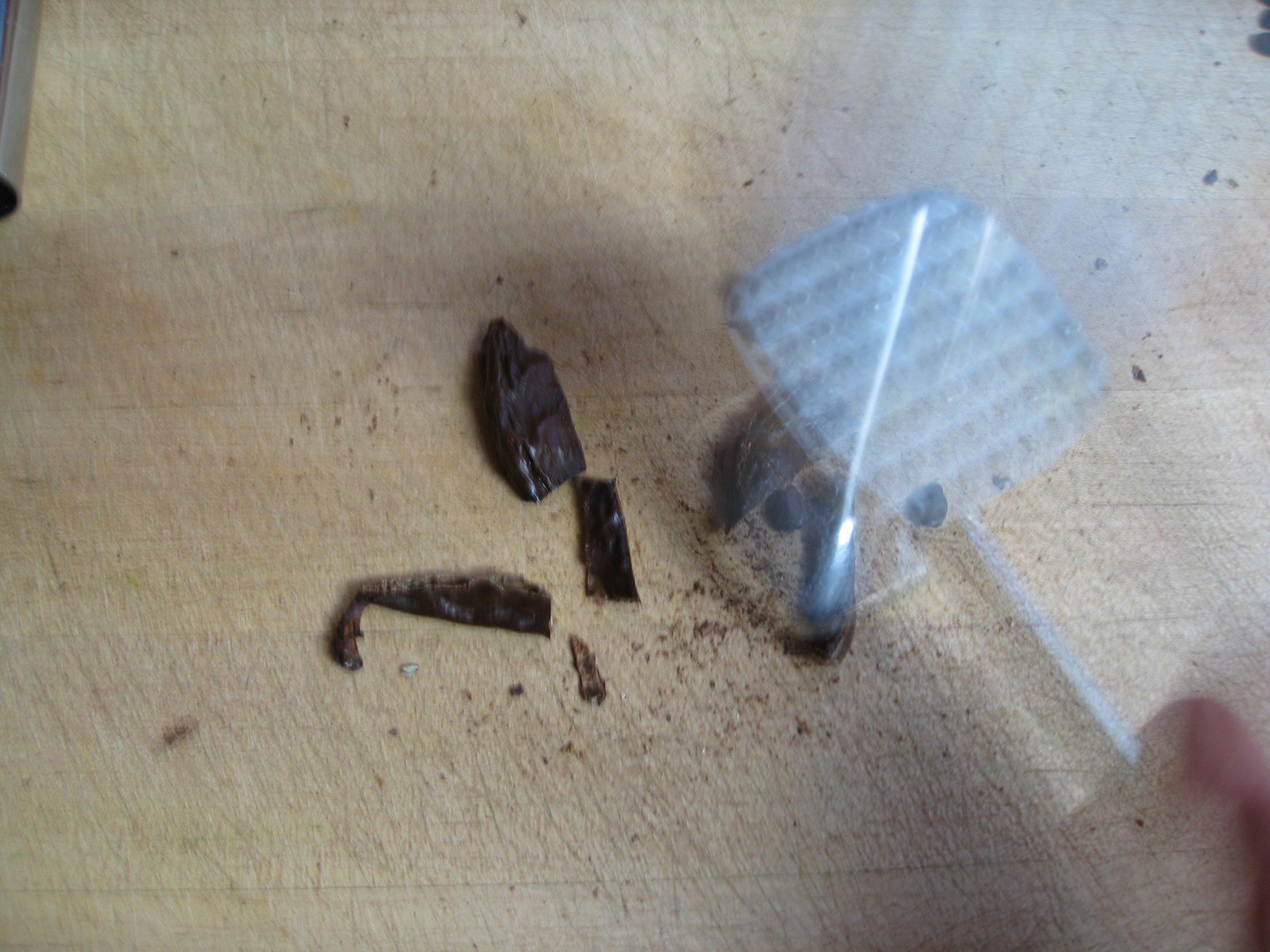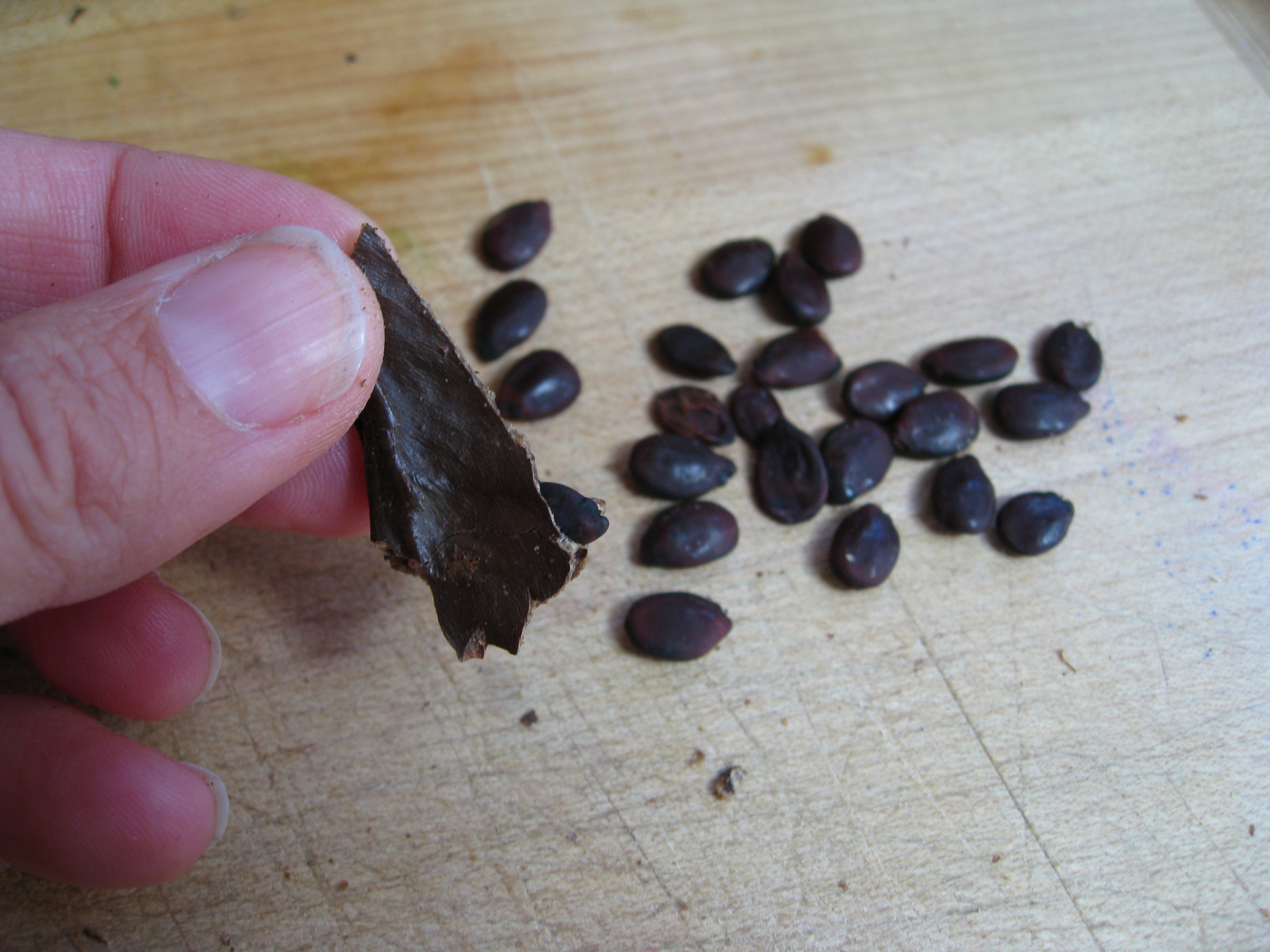 Dry the pods
Next, place the pods on a screen or dehydrate them for a day in the solar (or electric) food dehydrator. You can dry them out at a low temperature in the oven as well.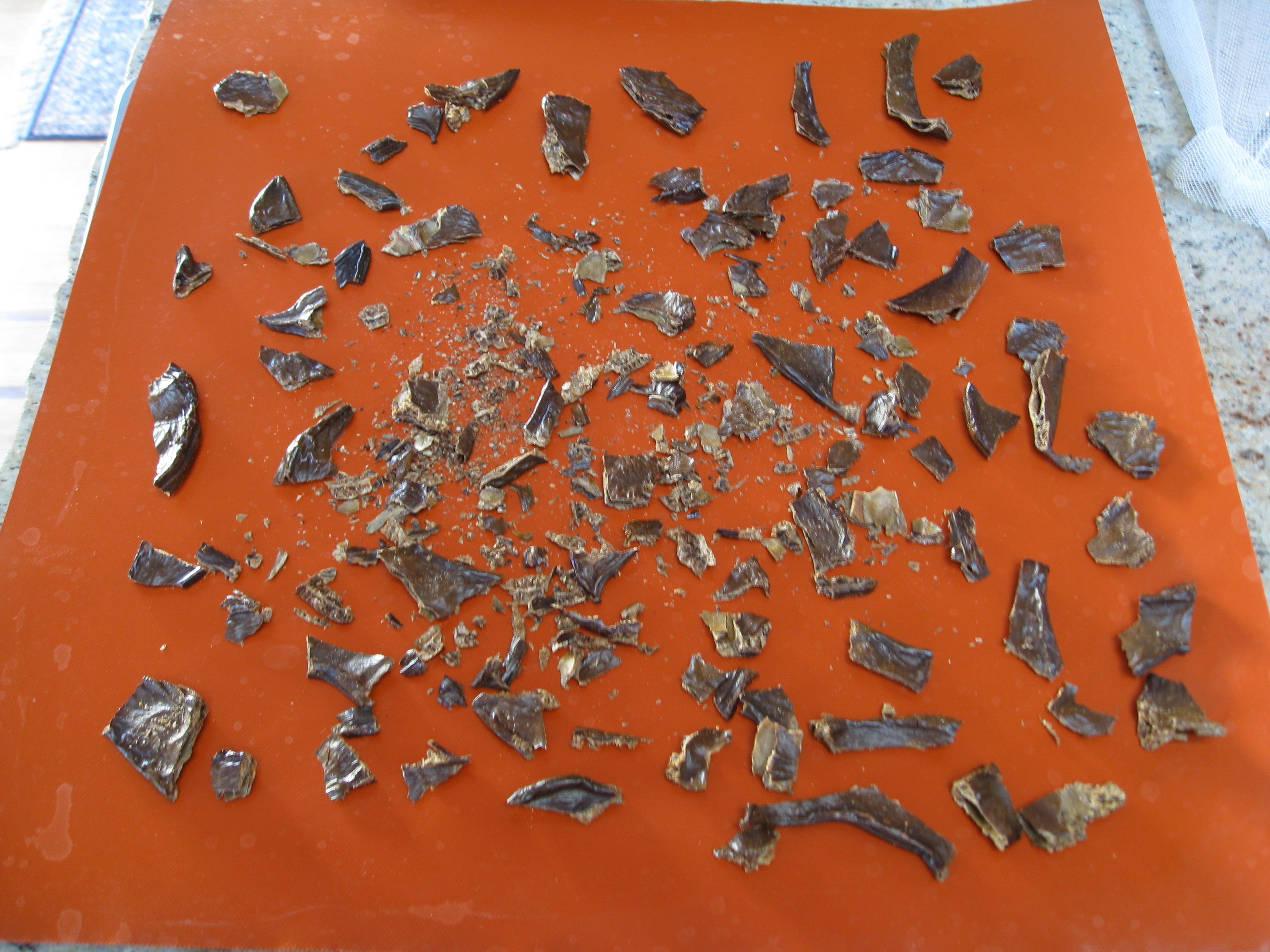 Grind to a powder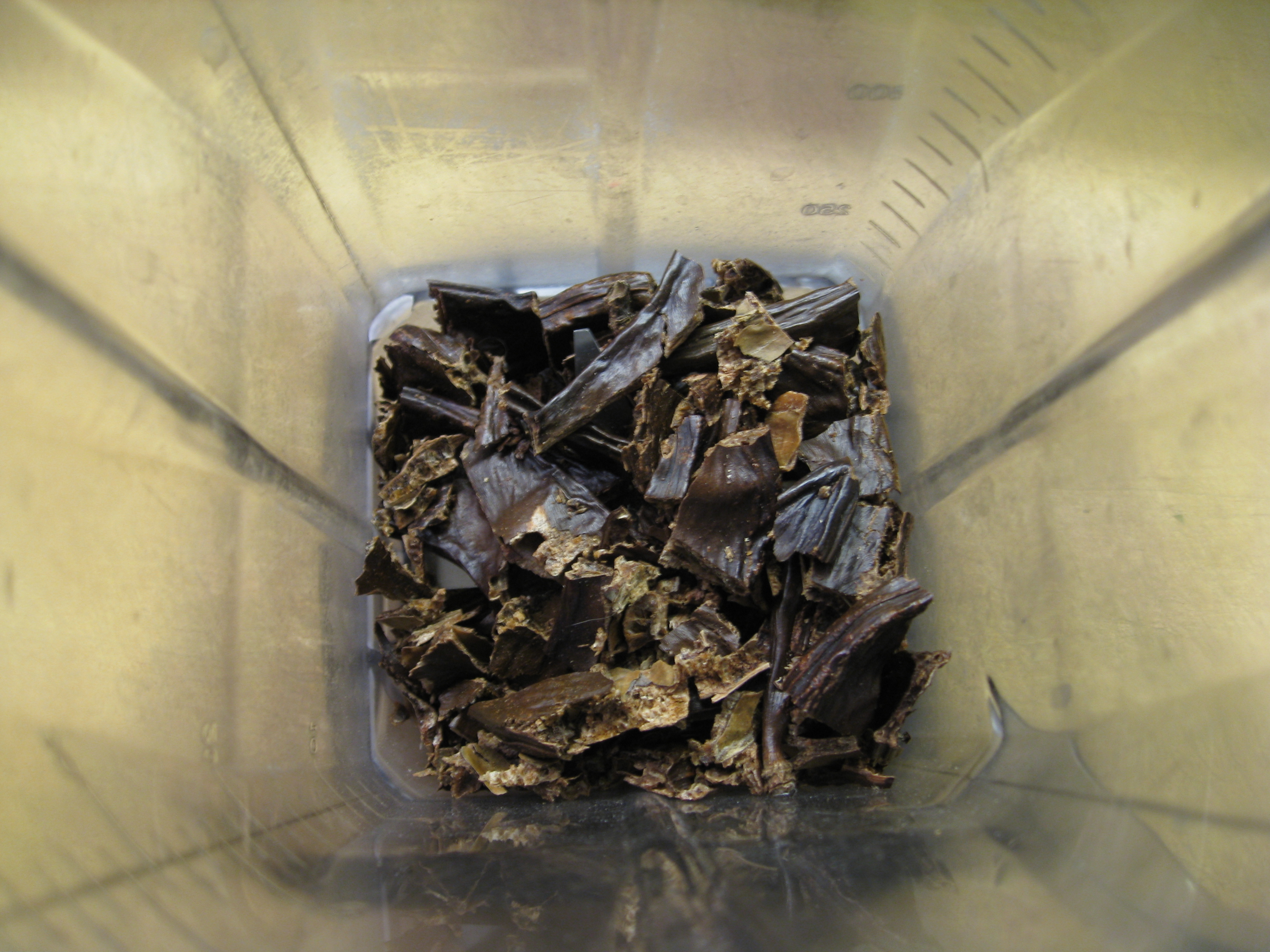 It only took a minute or two in a Vitamix to pulverize the carob beans into powder.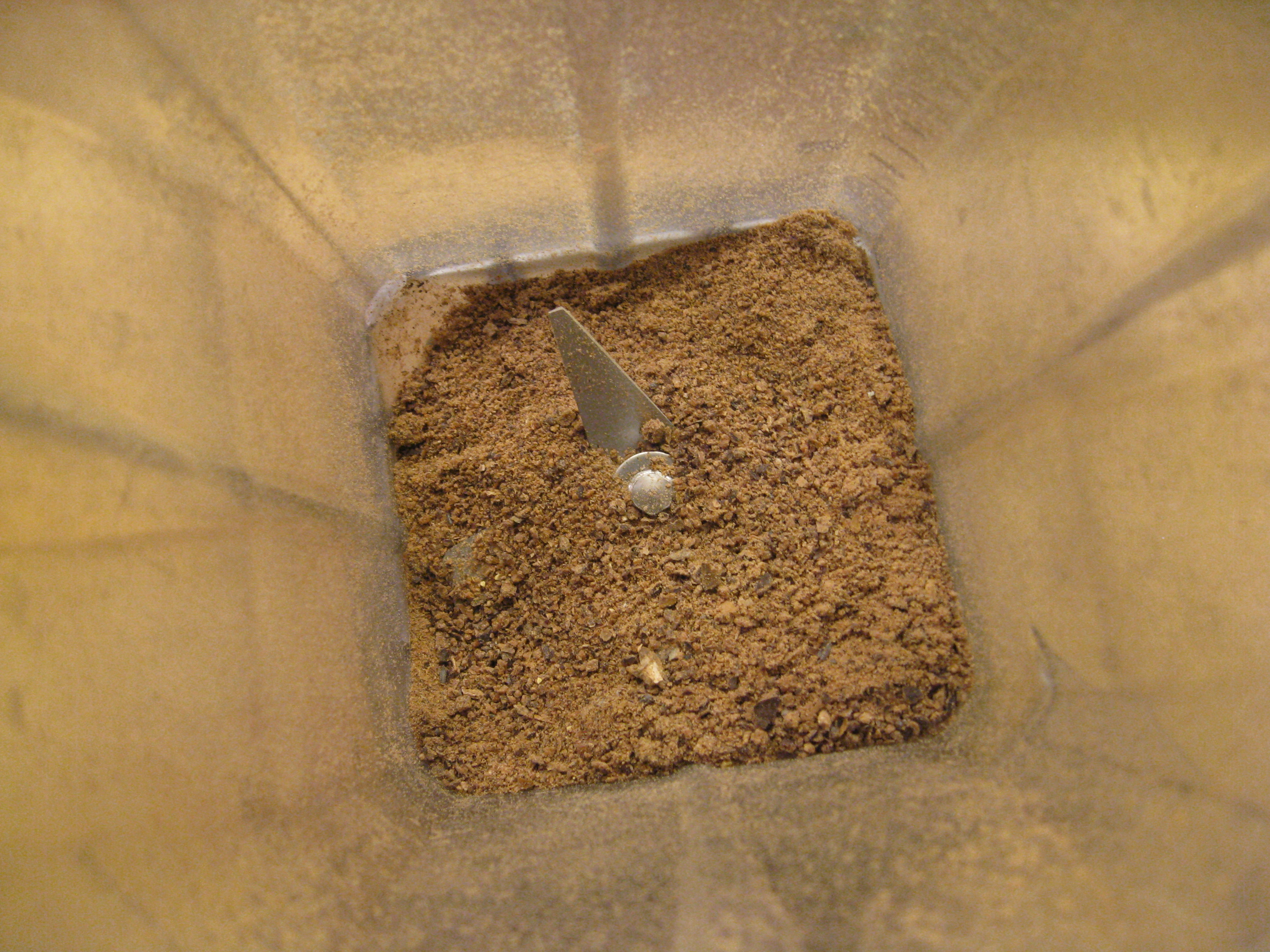 Strain the powder
In order to have an even consistency, sift the powder through a fine sieve. You can re-grind the larger bits until the whole batch is broken down to fine powder.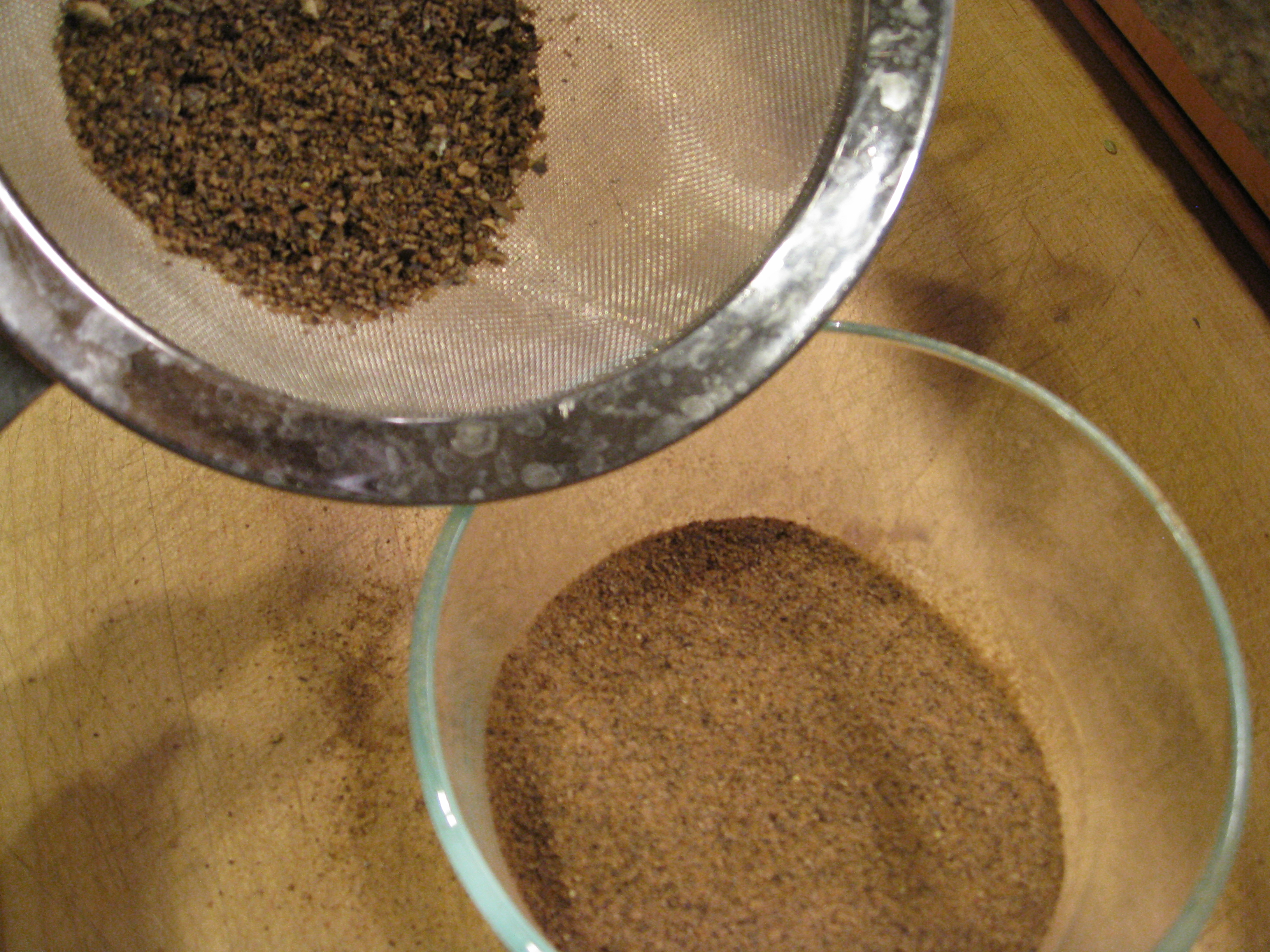 Ta-DA! Carob Powder!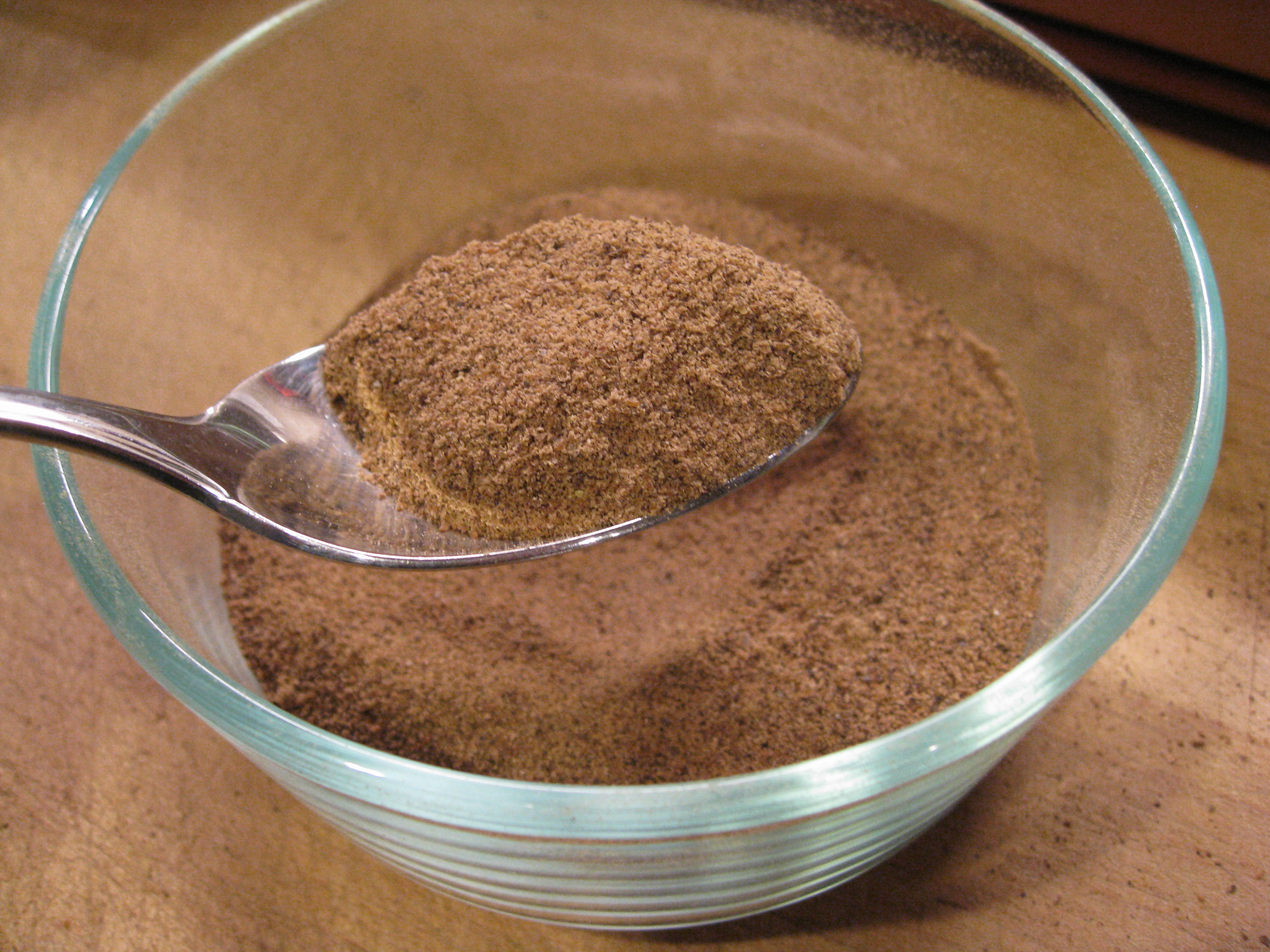 Now you're ready to use your carob powder. We trolled the interwebs to find some tasty recipes for holiday desserts this season. Carob powder is versatile and can be served in beverages, cookies, cakes and more. Check out these great recipes:
Mineral Rich Hot Carob Drink – with cardamom and cinnamon, it's perfect for holiday sipping by the fire.
Raw Vegan Cashew Chocolate – it should say "cashew carob", but you get the idea. The picture alone makes us want to make this.
Spiced Carob Cookies – more spicy goodies for the holiday season. Mix in some honey or a vegan sweetener and go to town. Oh, and they're grain-free.
Avocado Carob Mousse Pudding – avocados are also in season, so this is a definite one to try. Dates, honey, disguised avocado…what could be better? We'll be cranking this one out this week.
Even if you don't live in a Mediterranean climate, you can find carob powder at your local health food store or online. It's time carob took its place at the Thanksgiving table with the rest of autumn's bounty. Don't you think?