We write a lot about pest control from an organic perspective, but you might not notice. You might expect us to talk about which USDA organic sprays to use, but we don't do that lately here at Gardenerd (our older posts include sprays and powders that are OMRI and USDA approved). Instead, we focus on soil health, physical barriers, using microbiology to build a healthier garden with less work, and a few traps to catch critters that won't go away after all of the above.
The #2 Topic requested in our New Year's Survey was Organic Pest Control. Over the years, we've published blog posts on many common garden pests: ear wigs, aphids, cabbage worms, birds, etc. Today we'll point you to them for easy reference.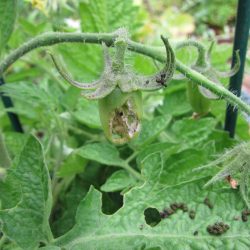 Aphids – covers all sucking insects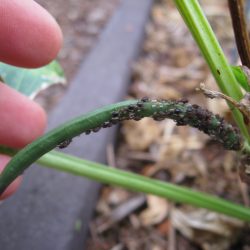 Ladybugs: Nature's Aphid Brigade
Ants on My Artichokes – ants and aphids – treat both problems for a lasting solution
Bugs in My Cabbage – white flies, aphids.
Bagrada Bugs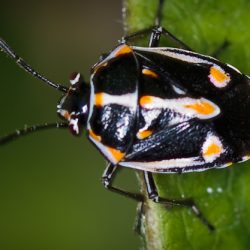 Birds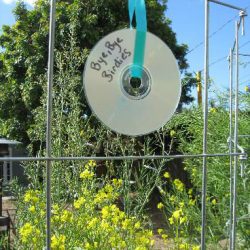 Ask Gardenerd: Protecting Blackberries
Cabbage Worms / Moths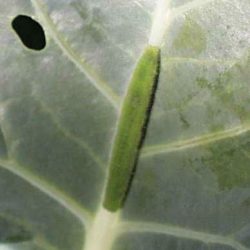 Cabbage Moths – Pretty but Dastardly
Take Cover – It's Cabbage Moth Season
Earwigs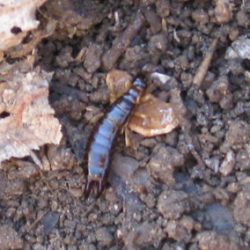 What's Eating My Cabbage and Spinach – also covers sow bugs, rats, and snails.
Slugs and Snails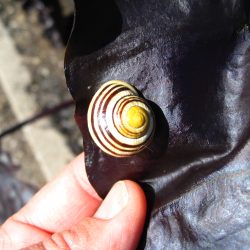 Podcast: Snails and Beer – A Good Combo
Squash Bugs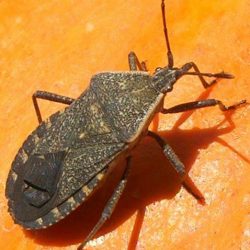 Tomato Worms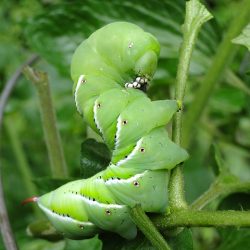 YouTube: How to find Tomato Hornworms
Tomato Worms, Flies, and Flower Drop – Oh My!
These are just a few to get you started. If you have a request for specific pest control, post it below in the comments. We'll point you in the right direction or create a new post!
Podcast: Play in new window | Download (1.3MB)
Subscribe: RSS